Medium is one of the popular blogging platforms frequently compared and contrasted to WordPress. But whatever the advantages or disadvantages of the first platform, WordPress offers an alternative to Medium with its Medium style WordPress themes we are going to shed light on soon.
Well, what fascinates Medium users at a first glance is it's wonderfully smooth and clutter free layout helping you direct the viewer's attention on whatever is needed and keep your content as legible as possible.
On the other hand, WordPress community also comes with pixel perfect and legible layouts and adopts the right web design principles to support you in creating and publishing user friendly and easy to digest content of your own.
And while in this relations both platforms seem to be highly competitive, there is something more valuable with WordPress in terms of ownership and dominance over your digital profile.
Having your own website or blog at your disposal without being afraid that one lovely day it can be shut down or deleted is one of the strong facets if Medium style WordPress themes. On the whole, they offer you medium style platform with WordPress functionality and reliability mixed together.
Hence, if you are a startup writer looking for a wider audience and supporters online or an experienced journalist who want to keep his readers hungry for updates, you are welcome to follow the checklist of the best Medium style WordPress themes offered by SKT Themes.
Each of these templates is going to be the best motivation for you to establish your blogging environment easily and keep it creative and original with your own ideas, thoughts, colors, images and more.
Once you venture into any of these Medium style WordPress themes and purchase it, be sure half of the work is successfully done.
It will be followed by quick installation and activation process enabling you to proceed with the further management of the default template as per your wishes.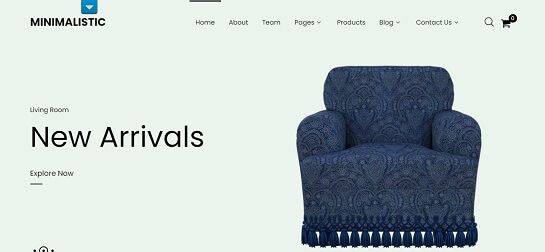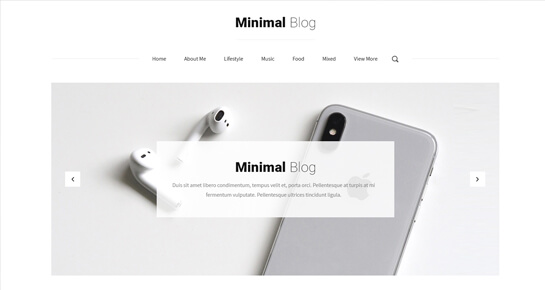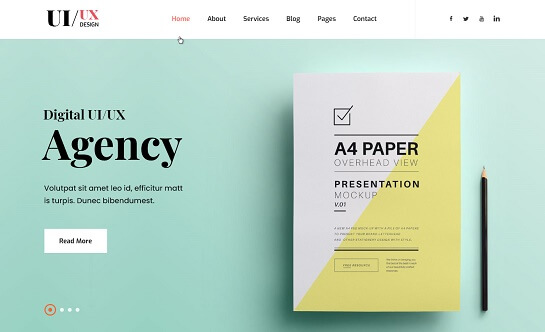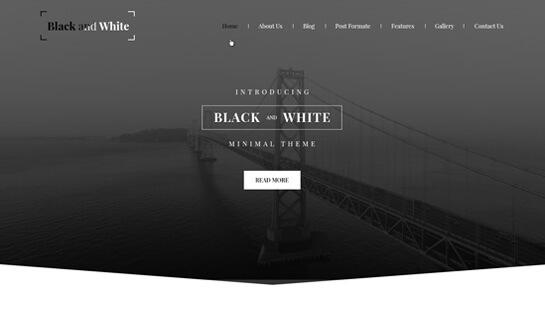 Black and White is one of the classy and elegant Medium style WordPress themes that can be used for a variety of purposes, from personal blogging to corporate business promotion.
The overall clean and accurate design is one of the essential controls ready to make your future site or blog easy to navigate and browse, as well as content easy to notice and read.
Default homepage slider is added to the homepage with controllable slides so that you can use this area for the demonstration of your upcoming books and e books, events and products, services and other valuable information catering to your business.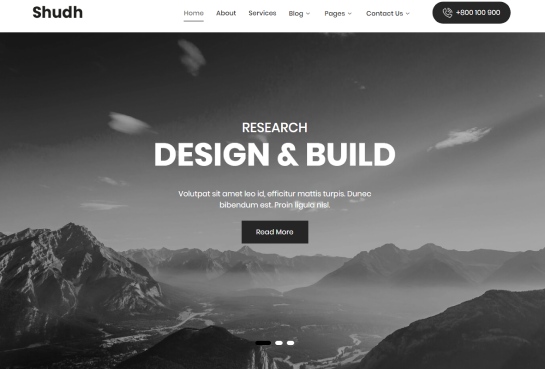 No matter what shape you want your website to take, it can be seamlessly done with Shudh Pro.
High esthetic and design values are mixed with perfect usability and universality to form a serviceable platform for your blog readers or website followers.
Hence, with Shudh Pro you are going to rely on a problem free and less complex, faster loading and flexible platform ready to host absolutely any kind of business you are dealing with.
Initially minimal styled and visually pleasing, this template is ideal both for small sized and "humble" websites and dynamic blogs with daily updates, tons of new information and HD imagery.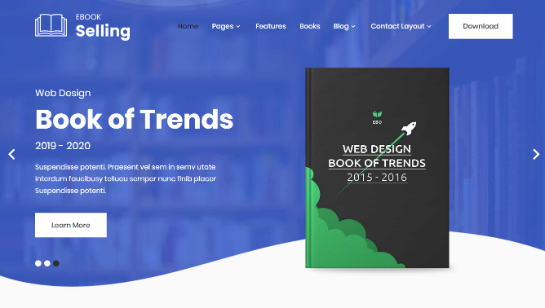 Another premium product among Medium style WordPress themes with which you can get creative and independent when it comes to the ownership of your profile is called SKT Launch Pro.
Creating your own captivating profile, announcing the launch of your e books and other products will be a play with SKT Launch Pro that is 100% customizable from admin panel and with the preloaded shortcodes.
You are going to have hundreds of applicable shortcodes, Google fonts for taking care of the general typeface of your profile, color settings and button to tell more about your brand, business ideas or personal skills, etc.
All the coding and design nuances catering to responsiveness, cross mobile and plugin compatibility, SEO and SMO integration are also effortlessly done.
SKT SEO is one of the elegant and charming, visually clean and crisp web establishment tools that will outmatch your expectations from an affordable WordPress powered template.
If you are looking for a Medium style WordPress theme for your marketing or digital, hosting or domain, IT services or any other relevant website, SKT SEO is what you need.
It features a white based layout supported by a default homepage slider to add beautiful and eye catchy images in order to complement the overall appearance of your site.
With blog and page layouts, widgetized zones for footer, header and sidebar, manageable inner banner , smooth navigation menu and full documentation are also given within the theme.
CPA and accountant, financial and legal digital resources, company and firm profiles can take advantage of Condimentum and enjoy much wanted Medium style design and look.
There are certainly unlimited ways of shaping and modeling your site as per your needs and imagination and it has nothing to do with your expertise level in web coding or styling. With powerful HTML 5 and CSS 3 foundation, Condimentum comes as a ready made platform with head burning controls reduced to the minimum.
Only the fun part with pre enabled tools and components, color and font mix, widget ready zones and layout controls, as well as other useful features are left for you to manage.
By using the businesslike form and advanced functionality of Spirited Pro, you can make your high quality content accessible for your audience in the most aesthetically pleasing way.
Whether you prefer the charming white and blue color combination or want to add bold color touches to it to buttons or typography stand out from the crowd with bright coloring, you are welcome to do so.
Homepage slider with informative textual materials can also support the general look of your site that is powered by error free and technically stable framework.