Any winning strategy for doctors and medical businesses inevitably includes a successful digital presence that can be guaranteed by the best medicenter WordPress themes.
And if you are one of medical experts or health specialists trying to make your business strategy complete with a premium quality website, you need to keep reading our article.
These medical and health, doctor and medicenter WordPress themes are well coded and properly designed to tailor to the digital needs of any medicine focused blog or website.
Hence, any hospital or medical institution, clinic or polyclinic, blood test and laboratory, rehabilitation and X-ray, pregnancy and mother care, seed and organic medicine, surgical supplies and medical equipment.
Doctor association or health spa, health blogging or pharmacy, doctor profile or consultation website will have the highest rankings with any of these templates.
Creating a well performing website is like building a new house. In order to have a presentable digital product, you need to have a solid foundation and the right bulk of tools.
Of course, getting started successfully is not always as easy as a pie as you need to dig out the Internet for the best offers and website builder in order to avoid further time consuming fixes.
Therefore, we have already prepared for you a healthy dose of medicenter WordPress themes you can quickly get access to without spending too much time on the pursuit of the reliable website building solution.
Particularly, you are planning to craft any doctor or medical center, surgery or cardiology, dentist or laboratory, general hospital or clinic, cosmetic surgery or rhinoplasty, veterinary or psychiatrist, pediatrician or neurologist website.
Ofer a wider array of medical or health care, weight loss or diet services, enable patients to find you online and make reservations before coming, you are welcome to choose one of the best medicenter WordPress themes discussed below.
They all include the characteristics of well formatted and designer touched e commerce website systems so that you can use them to jump online with a user friendly website and gradually build patient volume.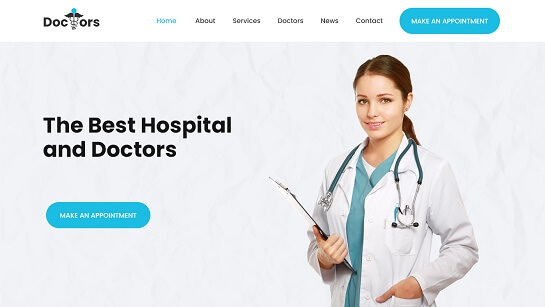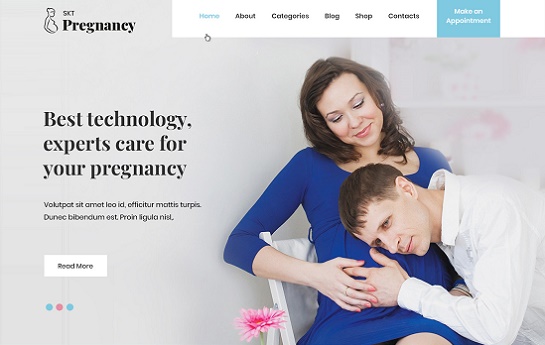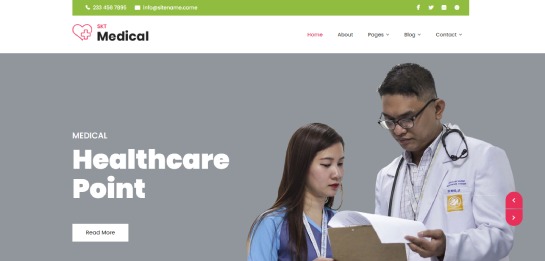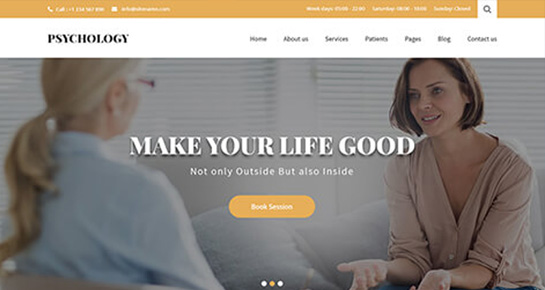 Medical centers, medical stores and other niche specific profiles can be well supported by one of the clean and elegant, yet professional and supremely coded medicenter WordPress themes called Medicare Pro.
Whether it's going to be a personal profile for a medical specialist or a multiprofile medical institution website with tons of information and useful links, Perfect Medical is going to suit your website needs and prioritize its effortless performance around the clock.
High quality Google fonts, color picker functionality, widgetized zones for sidebar and more, shortcodes for accelerating your work from the theme backend, live customizer for quick modifications and the overall preview of the site without going back and forth can all be found within Perfect Medical.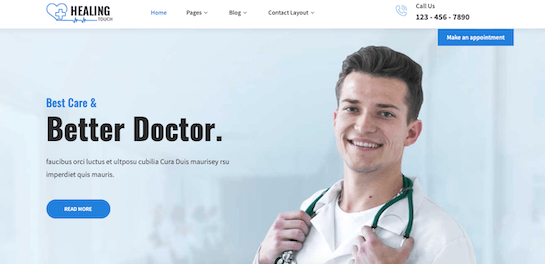 The harmonic combination of white and blue is what works best for medical center and health centric websites or profiles.
Therefore, Healing Touch Pro has been one of the popular medicenter website builders so far thanks to its aesthetically clean and white and blue based look, as well as dependable functional framework.
Your professional website that is going to be fully responsive and mobile optimized, customization ready and shortcodes based for quick controls and modifications, e commerce ready for online commercial actions is only a few clicks away with Healing Touch Pro.
There is nothing difficult with this easy to use and manage template that is also affordable and does not force you to shell out your hard earned money.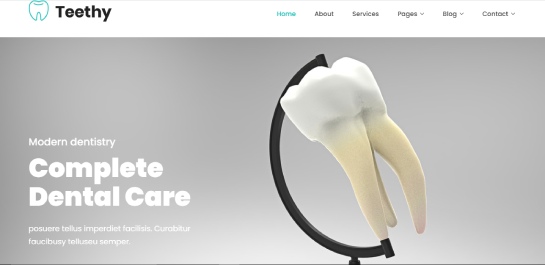 Get your own high quality website while working on a limited budget and create your own way to perfection with the help of Teethy.
This perfectly harmonious and well coded, HTML 5 based and CSS 3 animated medicenter and medical website building system is woven around clear interface, thematic colors.
Homepage full width default slider to concentrate on whatever is urgent at the moment, polished navigation for smooth virtual journey of the patients and much more to affect the website user at a psychological level.
SEO and SMO results are also guaranteed with this shortcodes based and plugin compatible template ready to power the default theme with new functions and functional capacities.
What makes Handy one of the most frequently used and much trusted medicenter WordPress themes is how it cooperates with average website admin.
This theme is absolutely controllable and customizable even if you have never been focused on the creation of website or blog on your own.
There are plenty of easy to use features and long theme documentation for you to follow and succeed in crafting something valuable, user centric and premium quality all by yourself.
As your medical website does not need to be something adventurous or heavily styled, Handy is an ideal solution with its accurate look and advanced feel, lots of white space for keeping the site content more noticeable, ready made contact form for quick inquiries and questions, etc.
Bony is another well thought out and medical styled website builder that clearly determines the way through which your website is going to be accepted by the representatives of different cultures.
And although the overall style and true nature of Bony ideally matches those of medical centers, institutions, businesses and doctor profiles.
You are always welcome to change and customize the theme's colors, fonts, structural base, page and post layouts and more to communicate your message to the target audience in the most productive way.
Toothy is an example of how modern website qualities can merge with the traditional medical website nature to serve the most convenient path for the relevant people and patients to consider your business' candidacy for their medical and health related needs.
Homepage slider that appears as soon as you install and activate the theme, can be controlled with 12 slides, pause time and animation effects, or alternatively can be removed while yielding its place to another plugin.
Manual documentation with step by step guide, color changing and font management options, prebuilt contact form, social media integration and eCommerce readiness also prove the excellence of Kraft.