How can legal WordPress themes contribute to law firms' operations online?
This is a common query for reputed firms that are asked to establish an online presence. The quick answer to this question is by technically ensuring that you can seamlessly connect with your potential clients.
But can we rely on a theme for performance and responsiveness?
Yes, the right theme will consciously reflect the brand in the online space and provide superior performance. Themed websites can conveniently convey to your audience your firm's portfolio and specialties.
You have an added advantage to back your commitments with client testimonials, videos, and photographs. Hence, overall it can be a win-win situation both for you and for the visitor.
We have included the best options in this compilation which are versatile and highly customizable. Explore the features and designs and choose the one that best fits your requirements.
To establish an online business presence and spread the word out Ele Attorney is amongst the best options. It has a sophisticated web design that will boost your professionalism and is also modern and elegant. There are no constraints for layout as you can select the one that best suits your brand's representation.
Internal layouts can also be tweaked to achieve the desired setup. Practically, there is no need to create anything from scratch because all essential elements have been provided.
Best Law firm and Legal WordPress Themes 2021
The page builder has your back whenever you intend to create fresh templates. It also ensures that all newly created designs are in HD-ready and retina-ready format so that they can be featured perfectly across all devices.
Plugins of all kinds are supported which gives you an upper hand in terms of functionality. Navigation can be improvised to suit the persona of your visitors. All details, case studies, and important recognitions can be exclusively featured to create an impeccable brand presence.
Free documentation to assist in the installation process and unmatchable customer support are some of its added advantages.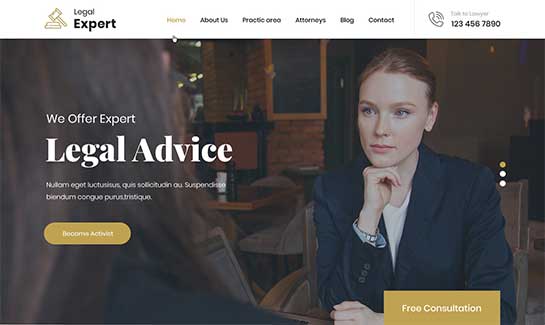 There are instances across the sector where individuals and experts prefer to use options that are developed exclusively.
To cope up with such requirements Legal Expert has been included in this collection of Legal WordPress themes. It is a responsive, reliable, and professionally perfect option for all your legal requirements.
All segments, layouts, designs, and pages have been built keeping in mind the ongoing trend and requisites in this sector. This enables you to remain on an edge with your competitors and facilitate your visitors better.
As far as the navigation and user-interface are concerned it is quick, simple, and designed to extract results.
All content related to your cases, law, upcoming rules & regulations, etc. can be featured. A slider is also provided by default so that no important announcement or recognition is missed out by the visitor.
A customer testimonial section can also be established which enhances credibility in the audience. Plugins of all kinds and types can be easily installed and used without worrying about the performance.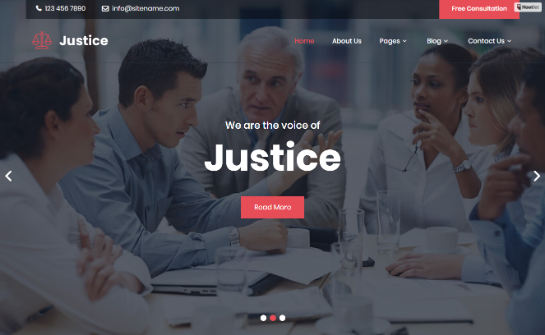 Lawzo is another exclusive option in legal WordPress themes collection. If you are looking for a feasible, responsive, elegant, and ready to launch template then Lawzo is for you.
It is designed exclusively in staunch white colors in all major segments and backgrounds. This is because it enables contrasting the other colors in the required lights.
Additionally highlighting major sections and provisions becomes convenient and quick. All segments and elements reflect professionalism from the core.
If any element, layout, or segment does not satisfy your requirements then you can opt to customize it. Full emphasize has been made on enabling customization and modification so that full control remains with you,
This helps in launching the required framework and structure that reflects your brand identity. Plugins of all types are compatible and the site is compatible with all kinds of devices, screens, and browsers.
Customer support is available at your rescue if you are stuck with anything specific. In all other cases, comprehensive documentation of the theme will help you out.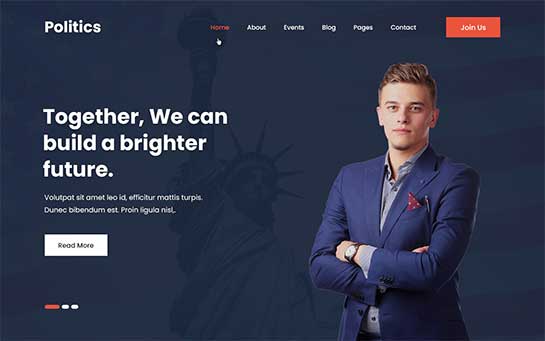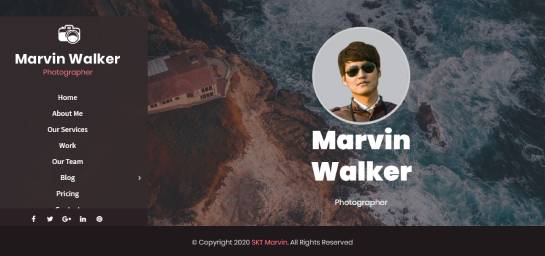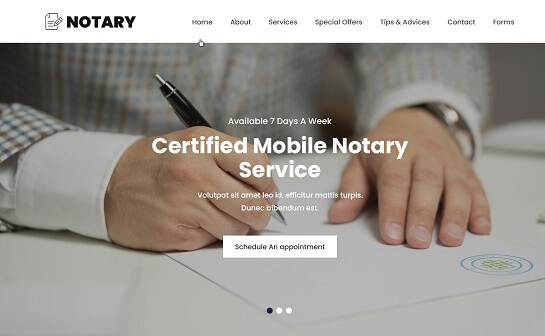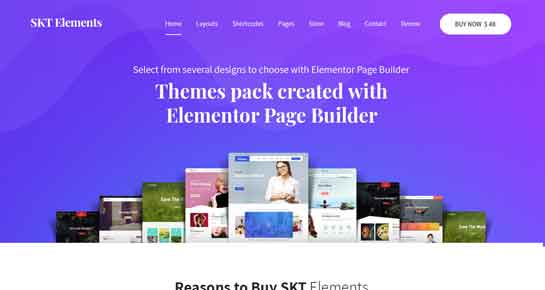 One of the most versatile, professional, and powerful options in this compilation of best Legal WordPress themes is SKT Elements Pro. This is a power-packed theme that has evolved gradually and become the most popular choice for users across the globe.
This is because of the functionalities and features that it has to offer which are unmatchable in reference to its competitors.
SKT Elements Pro offers dozens of inbuilt designs, templates, layouts, and color combinations that can easily suit to create a website for any profession. Moreover, in terms of features, it is fully loaded which ensures that in most cases you do not have to rely on plugins.
Additionally, WooCommerce, RTL compatibility, and translation ready are some of its key features that attract the users. It has been coded to perfection keeping in mind all the compliance and SEO standards.
You can enjoy complete freedom and liberty in modification, customization, and fresh creations. This contributes to conveniently setting up the desired brand image online.
There are numerous incidents occurring in the online space where the responsiveness and performance decreases due to the plugins. Such incidents only happen when the core of the development is weak or plugins are used high in number.
Some of the basic requisites of legal WordPress themes include appointment booking, content storage, and professional templates. Business Consulting is one such multipurpose option that can successfully meet your requirements and enable your site to perform well.
Additional features and functionalities are available in form of shortcodes. Execution of the same and other shortcodes with the help of plugins is also possible.
The basic design has been kept such that it can be easily improvised to create a niche-specific website. You also have complete freedom to design HD-ready templates of your choice and layout through page builder.
Customizer makes the modification process smooth and enables monitoring changes in real-time. The integration of social media or YouTube channels is also possible with the help of plugins. This theme is a club of immense power and tons of features so that you never look back after using it.
Excpetiona is one of its kind multipurpose themes that perfectly suit all prerequisites for creating a legal website. The design & appearance of the theme is professional, aesthetically appealing, and vibrant.
This ensures that your audience is going to love the overall framework at first sight. All segments and pages are neatly crafted so that all the content is never mixed up.
This helps you in creating as many segments as required to feature the potential of your law firms. A slider is offered by default that can help you in notifying visitors about all recent updates.
A gallery can also be easily set up with the help of plugins that can help in adding optimized images. This section is preferred so that all necessary recognitions and awards can be featured. It has been tested for use with various plugins so that you never lack any features.
Lastly, freedom of modification, customization, addition, and removing will help you develop all the pages according to your brand.
SKT Consulting Pro is amongst the widely used legal WordPress themes. It successfully meets the purpose and is one of the most loved themes by the audience.
If you intend to reach out to the masses with your blogs then this can be your ideal choice. All kinds of blogs related to law practices, cases, firms, and its history can be easily created.
Moreover, it gives you the advantage of keeping the designing part at the minimal level and promoting the content of the site. This way the site always remains up to the mark for its templates, and never fails to serve its actual purpose.
Integration with social media handles and plugins related to the same is also seamlessly possible. This ensures that you have an active engagement with the audience across all platforms.
Indirectly it will also contribute to boosting indirect traffic to your blogs. Modify it as you like, customize all section, and create a terrific blog that can stand out to any competitor in an extremely limited time.
The last in this collection of best legal WordPress themes is SKT Start-up Pro. Just like am emerging startup, law firms and attorneys have to remain updated with government policies and judgments. The same also has to be conveyed to the audience through the website.
Hence, this can be an ideal choice for you because managing modifications and updating the website is simple. Additionally, setting up is also easy as you are offered with comprehensive documentation.
The entire installation process does not take more than several minutes. The templates are generic but yet vibrant. Before publishing all you have to do is add your logo and make the necessary changes in the content.
To cope with all kinds of niche-specific features it supports a wide range of plugins. This gives you an upper hand in terms of functions and user engagement tools. All in all, it is one of the finest options to create a legal or law firm based website.
SKT Guten Pro is a popular multipurpose theme and made it to the collection of legal WordPress themes. It is modern, mobile-friendly, versatile, and easy to use.
You can intuitively customize and develop your own potentially advanced settings in it. You also have the potential to style and shape the feel and look of the website without working on the codes. You can seamlessly feature content to highlight the best of your professional journey and services.
Showcasing accomplishments and other accreditations is also possible without any extra effort. To hone your service needs, one-click demo option is also available.
The best part is that modifications can be managed effortlessly and with efficient results. This gives you the freedom to modify, tweak, substitute, and delete all elements. Colors, font style, header, footer, slider, and widgets everything can be customized.
A blog can be set up without any additional requirements and all types of content can be included. Lastly, plugins of all kinds are tested for compatibility so that you always enjoy a supreme performance.
Every young attorney that works dedicatedly towards knowledge and his work achieves success. In most cases, such attorneys are the ones that rule the law firms. But, one of the usual mistakes that they make is neglecting the power of online space. Setting up an office offline doesn't bring clients.
Clients will come to you if you have a strong portfolio and successful results. A website will help you with that and what better than the local business theme for the same. Legal WordPress themes are available in hundreds of numbers online but this is different from the same.
This has been developed and designed keeping in mind the user perspective and the admin requisites. This ensures smooth functioning, convenient modification, and exemplary performance.
All kinds of minor and major plugins are supported so that you can improvise the features quickly. Additionally, it performs exceedingly well across all platforms including mobile phones.
Creating a brand identity and running online campaigns has become easier now. So what are you waiting for? Create an exclusive online space with the local business theme today.
SKT Perfect is one of the best legal WordPress themes that you can get your hands on. It is stuffed with impressive features, sophisticated designs, and convenient inner pages.
All elements including colors and backgrounds are completely alterable. Such liberty and freedom have been given so that the preferences of the brand are always prioritized.
Not only this, but the customization is possible across all aspects to create a responsive and stunning online space. A signature and specific version of your law firm can be easily created online when you use SKT Perfect.
It is 100% mobile friendly and responsive towards all kinds of screen sizes and browser types. Gone are the days of creating everything from scratch as everything is available and manageable from page builder and customizer.
It is presently being used by clients across the globe and has managed to fascinate them all. Do not settle down for low performance and mediocre aesthetics. Choose wisely and give your firm the best that it deserves.