The following article brings about the details of Jewelry WordPress Themes for creating an alluring Jewelry websites.
Beauty is admired by everyone in this world as the humans are fond of anything that attracts them the most.
Be it a luxury vehicle, a charming bungalow or the accessories of style and elegance, every thing is desirable by all the people living in the modern day as it adds a value to their persona.
One of the most precious thing and beautiful at the same time that has pulled every human towards it is jewelry.
With the new time where the trend has evolved as the most important aspect of a standard living, jewelry has found its presence in every house of the world population.
Diamonds, emeralds, rubies and gold ornaments are the first choice of every person who wishes to but the jewelry as a valuable asset with unmatched quality.
The demand of buying the unique and distinctive type of jewelry has made many of the jewelry stores across the globe make plenty of the profits.
Such items of luxury has created a significant rise in the markets with their impeccability and always attracting designs and now the online medium has been thought to be used to flourish the businesses even more in this sector.
As we have been discussing for a long time about websites being the most desirable medium which the digital world has given to us; the same approach is now getting followed and the stores are now getting opened online to provide a class apart designs and beautiful jewelry to the customers.
Like we all living in this world are quite focused towards quality and value for money, and if we are searching for such expensive things online, we would never want to select any of the website that is unable to create an impression even though it provides a quality product.
Hence, making a website that will grab the attentions at a first glance is a must who is willing to open an online jewelry store.
We have known that a relevant theme acts as a backbone of any of the website by containing abundant of the features to create a website of our creativity and imaginations with a thought of gaining profits.
Therefore Jewelry WordPress Themes would be a precise match for developing a website for jewelry stores with the vast range of fascinating and precious items.
Below is the range of premium Jewelry WordPress Themes for making a jewelry website.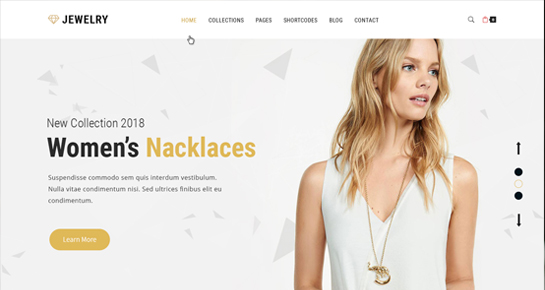 If you are looking for a stylish template to create a website and showcase your Jewellery stuff then Jewelry Wordpress theme is for you. Jewellery is a responsive and mobile-friendly template that allow you to market and sell your products online.
Since the women are crazy for necklaces, rings, earrings, diamonds, etc we have to make sure to add all the products to fulfill your customer required.
But it is up to you, you can add or remove any product you wish to be no limited for customization. Instead of jewelry, you can also use this template to market your makeup products.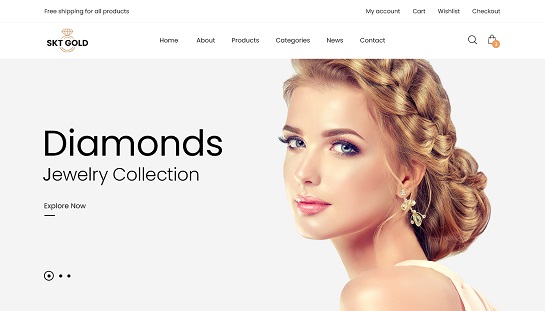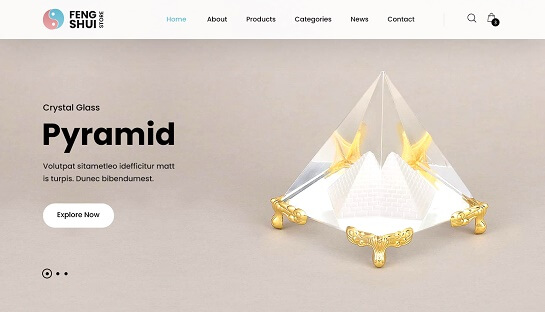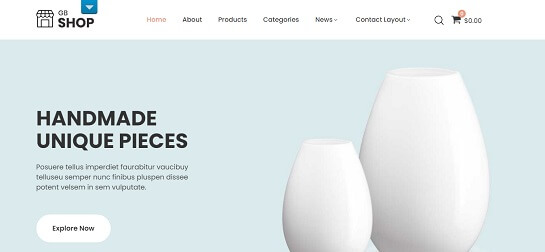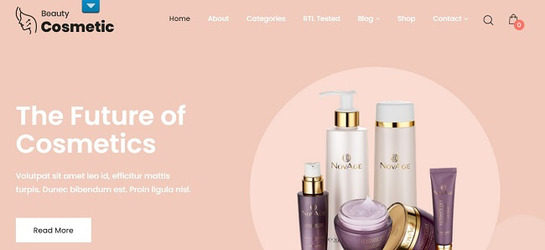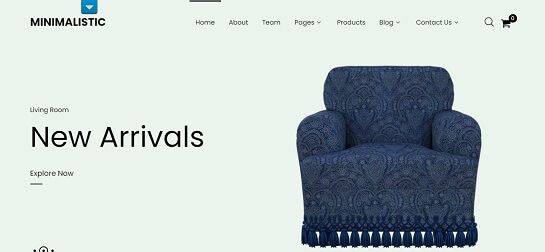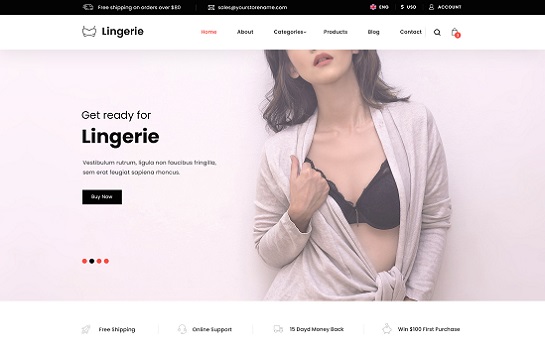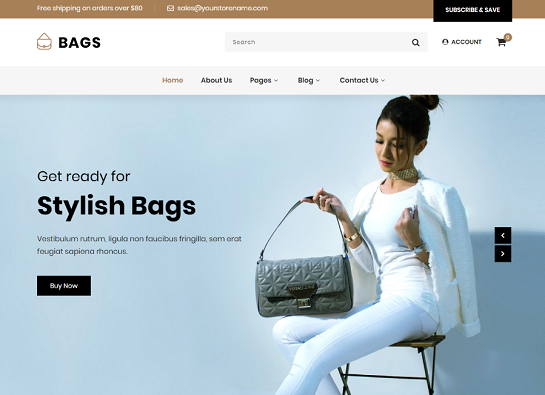 Shopzee is a very ethical and established type of Jewelry WordPress Themes that is accurate for making a jewelry website.
It has its own styling to help the user in developing a virtuous website that would be an attraction grabber for anyone who pays a visit.
It is available to provide a superior support to the user and has got itself tested for SEO plugins and the other plugins like gallery and slider. With a full scope of changing colors, this theme is cross device and browser compatible.
Luxury Watch itself is a plush template of WordPress for Jewelry websites. The design and the structure that it follows gives a very rich and classy appearance to it thereby proving to be a theme of immense support for making a opulent website.
It has so many of the features that can help you to define an excellent quality of your website and its responsiveness to all the devices on which you would run it. Compatibility with several widgets, shortcodes and plugins is the main highlight of this theme.
Ele Fashion is an affluent and lavish type of Jewelry WordPress Themes with beautiful changing colors with the help of color picker.
This theme can help you open an online jewelry store no matter which part of the world you are in as it is multilingual ready theme to allow you multiple of languages and it is translation ready as well.
It can also perform smooth for the countries with the languages written from right to left as it has been also tested for the same with languages like Arabic and Hebrew. It is Google mobile friendly with simple and easy features to use.
Spectacles is a Jewelry WordPress theme and template that can be an exact match for making a jewelry website. It has been made multilingual ready and translation ready for making a website that speaks many languages and it has been coded to be SEO friendly.
It has more than 8 page and blog templates and includes default slider and contact form. This theme is widget friendly theme with sidebar, footer and header all widgetized. It also contains the font based icons that have been included for several social media link requirements.
SKT Perfect is the most versatile type of Jewelry WordPress Themes that is crafted out to be the best whenever brought into use.
The homepage of this theme is based on pages hence  any type of visual composer or page builders like site origin, beaver builder etc will work just fine.
It comes with pre-installed templates to ease your work of making an exquisite jewelry website which would be engaging for everyone and provide better functionality. It is a theme to provide you every detail of the item you wish to buy as it is HD and Retina ready theme.
Kraft is a WordPress Jewelry template for producing a jewelry website with many of the exciting stuffs. It contains animated columns for easy content handling and allows to choose the animation needed for a particular section.
The slider in this theme comes as default with 12 animation effects and pause time handling.
It comes with integrated 500+ font awesome icons so that you can have any type of social media icon as well as the icons throughout the website. You can also put in the icons just like given in menu or navigation.
Furnish Interior Pro is yet another responsive type of Jewelry WordPress Themes that marks its impeccability and class to help in designing a jewelry website. It has a nice parallax background in section and it is compatible with recommended page builder.
It has a pause time and animation control given in the slider to showcase your precious jewels in a live way to the customer or anyone who visits the website.
The social media and the other icons complete a total of more than 580 in number and this theme is capable to add as many as 20 sections on the homepage and ability to hide them as well.
Girlie WordPress theme contains a very calm and appealing nature and suits the best for making a jewelry website.
Even after being a delicate theme it has been made as a power packed theme with many of the options to help you change text color, size and font as well as manage contact email and info.
This theme is just unmatched when it comes for its compatibility and has a home page with various animated sections which can link with the inner pages of the site presenting the crux of the theme.
It is no doubt that everyone loves the things that appear beautiful in front of them. It's the style of a particular thing that fascinates a particular individual. From human beings to nature, to something more artificial like jewelry – the results are the same.
For many many years, human beings have been attracted towards precious items like gold, diamonds, rubies, emeralds, etc.
The demand for things like these are increasing day by day, and therefore in order to cater to that demand, supply lines are increasing, and various jewelry stores are popping up all over the world.
But, selling jewelry only in offline stores will not prove significant in the growth of the business, when there is a largely digital world playground, waiting to be used to the best benefits possible.
And that's why you need the business to go online, and that's where Jewelry WordPress Themes will help you achieve that.
But, only putting up a website and selling so many valuable items isn't the end of the day. Customers will always want a website, that will look sophisticated and stylish – perfectly in line with what you're trying to sell. Jewelry WordPress Themes will also be able to help you with that.
Firstly, when you start to build a website for selling jewelry, you'd always want your website to look attractive, so that the first impression that falls on the user is just huge.
Secondly, you'd want the website to be fully SEO (Search Engine Optimisation) friendly so that customers will come to know about your website when they search for jewelry.
You'd want support for all kinds of galleries and sliders so that users could have a glimpse of what you're selling.
Apart from all these, you'd want your website to be able to change colours, be cross-device and compatible with browsers also. Jewelry WordPress Themes will provide all of these requirements and will still exceed your expectations.
The features and customizability don't end there. For example, apart from the overall quality, websites should also feature a great amount of responsiveness as well.
It should also support a various number of plugins and widgets too. Jewelry WordPress Themes also support all of these features too.
Not only that, it will also help you to set up a website that has a multilingual setup, i.e. reaching out to a more range of audience. Therefore, customers from different countries will face no difficulties in understanding your products.
From providing better functionality to establishing the stage for you to express or showcase your products, in every amount of detail you can imagine in, Jewelry WordPress Themes is no doubt the way to go for your new Jewelry Business website.
The functionality also includes features such as the ability to control animations, set up ways to be able to provide the users' options to contact you, and as well as give you ways to up your social media profile, with the use of 500+ awesome icons. With Jewelry WordPress Themes, you'll never be left behind.