Round up of our best italian or french or green restaurant WordPress themes for your restaurant website
A swanky assortment of Italian or French or Greek restaurant WordPress themes that are processed by extremely high precision to celebrate optimal features and high – end structural frame for Italian or Spanish, French or Greek, Japan or Chinese or some other cuisine – centric restaurant or café, bistro or pub websites, as well as other food and drink – related industries.
To ensure a steady flow of clients and customers, any business or industry manifestation must possess a deep understanding of aggressive digital marketing.
This digital arena with its multi – dimensional nature encompasses boundless possibilities to create and communicate your valuable message to your existing or potential clients.
This is specifically true about food and restaurant – businesses and initiatives to result in a greater client – base even from diverse corners of the world, as soon as they visit your country or city.
Hence, no matter whether you are a novice in food – related industry or have just opened your cozy restaurant or café, or already run a popular one with lots of reservations and visits, by the application of all the virtual channels and gateways you will be able to generate a satisfactory return of every single penny you spend on your website.
To facilitate your search – related efforts in order to find the best solution for your future restaurant website, we have selected some of the best Italian or French or Greek WordPress themes for you to give them a quick going – over and find whichever suits your prerequisites beyond compare.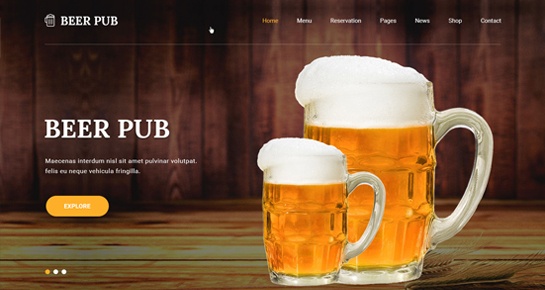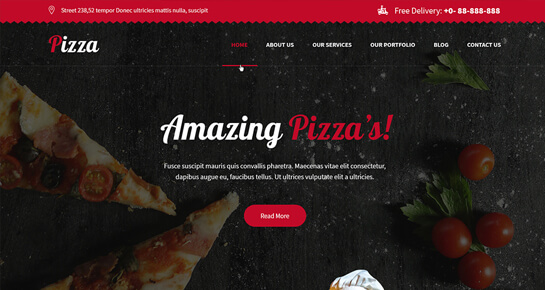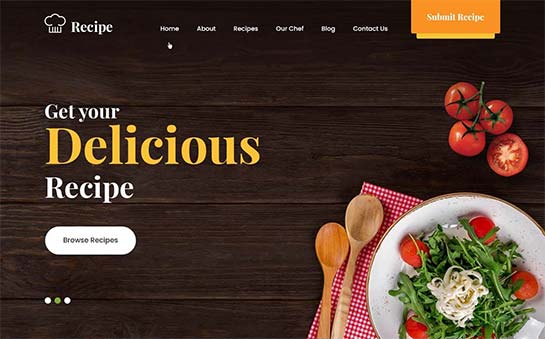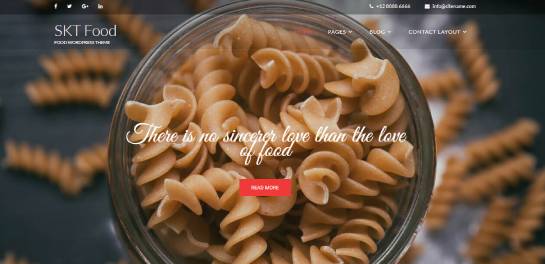 Well – laid out and ambitious, visually captivating and functionally cutting – edge, SKT Food is one of the hands – on resources to presentable restaurant website ready to serve your content in the form of images or texts to the masses at large.
This template has no strings attached to it when it comes to whether you need to be a programming machine or not in order to master your future website from top to bottom.
Moreover, with a professional help of this smart yet simple, intelligent yet lightweight website builder standing out from the crowd will not be harsh from you.
Thus, you will be able to generate your world – class quality content and categorize them into the given sections, show off your appetizing images via the homepage default slider, enlist your menu items and give your contact details so that both your static and on – the – go customers will be able to browse your website from everywhere.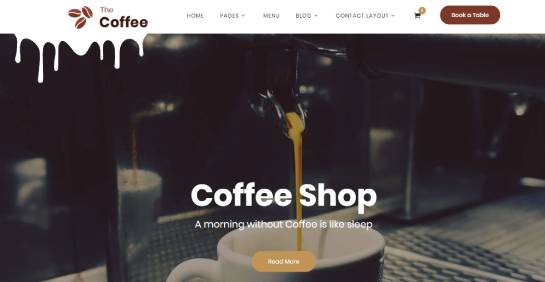 Projected on account of well – shaped approaches both to form and function, Coffee Shop is one of the most valuable and time – checked, responsive and SEO – optimized Italian or French or Greek WordPress themes available in the current marketplace at a totally affordable price.
This is the template to get your thoroughly covered and hence it has all the potential to give your restaurant or cafe website a go and make it seamlessly personalized in order to exemplify your professional qualities in the given field.
Check and edit, drag and scale whatever you may find proper in your profile, add your special products and offers, food and menu and fascinated all your website visitors with their delicious photos. This will definitely affect their decision – making processes and will prompt them to check your restaurant in a real life.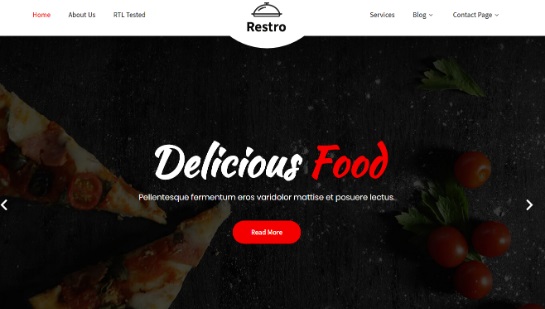 Highlight whatever makes your restaurant or another food – related business unique by the application of Restro as another top – rated sample in our assemblage of Italian or French or Greek WordPress themes.
Use all the advantages of your groundbreaking website based on this website builder and use it as the primary gateway into a world of online mellowness and succulence.
This amazingly resilient and elastic template comes with feature – rich toolbox equipped with practical tools and elements to take control of easily. Anyone will be permitted to split the given content into nice – looking parts and publish them in the available sections and areas, among them home, about us, our menu, gallery, blog and contact us.
Present the summary of your restaurant history and establishment, its founders and working policy, showcase your online menu with prices, as well as give constant updates and amuse your audience with your blog posts.
We Bake is destined for consistency, seamless ergonomics and unbeatable usability. Characterized as up in arms, it will cost you minimum efforts and financial means to make the first step towards a frequently haunted online profile showcasing your cozy or elegant, humble or luxurious restaurant with its specific touches and traits.
With this supremely engaging and lavishly modern template you will be only one judgment away from strongly competitive and struggle – prepared website for your Italian or Greek restaurant or tavern, pizzeria or gin palace.
From blisteringly fast rate functioning to delicately glassy navigation levels from up to bottom, We Bake guarantees it all.
Other noteworthy characteristic features of the theme are lots of Google fonts integration, testimonials, products and other shortcodes more than 100 in total number, default contact form and blogging availability, as well as homepage nice – looking slider for your delicious photos to hang on.
SKT Black Pro is the last sample in our list of Italian or French or Greek restaurant WordPress themes aimed at proudly showcasing any restaurant or café, bistro or pub or any other food or beverage website in the most eye – catchy frame. Open – source, yet totally secure, self – contained and admin – friendly.
SKT Black Pro is more than a one – stop station for your online restaurant to overflow your website with a sporadic and original smell of the offered food and drinks and keep the web visitor's attention on their attractive images hanging on the homepage prebuilt slider.
Fully supported and retina – ready, this template is also customization – compliant with handy toolbox at the theme's core including slider control and color changing options, font and background control variations, etc.