Are you looking for the most engaging ice cream parlor WordPress themes? Here we are with the best offers to cover your waffle and ice cream parlor, chocolate and coffee house, local cafe and eatery, ice cream production, cake shop and confectionery, sweet bakery and shop, gelato manufacturer website or blog.
There are businesses that take only little investment, smartness and good mood. Ice cream based businesses are among such ones.
What can be more productive in the middle of the sun kissed and hot summer that giving people joy and making money at the same time? We are pretty sure you know the answer!
Whether you are going to open a small ice cream parlor or a local store, or you already own a well established and money making relevant business, café or restaurant, ice cream factory or more, our ice cream parlor WordPress themes are here for you and your business to be found on the worldwide web.
Having a strong and captivating online presence with any of these ice cream parlor WordPress themes spreading a word about your specific business in the wake of constant changes in the digital platform is like receiving your next academic degree.
Otherwise stated, with each of these templates you will have enough potential and confidence in building your website that will stand the test of time and will be feasible at any stage of its existence.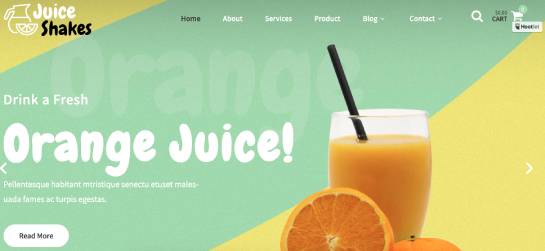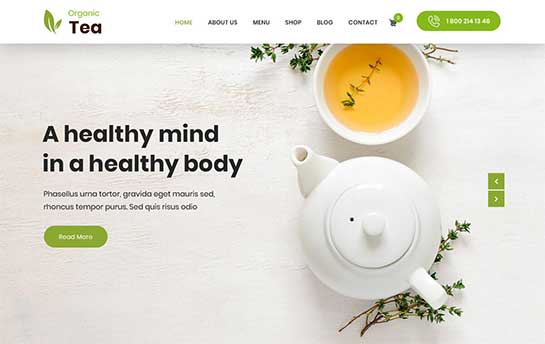 Ele IceCream is compatible with the latest version of WordPress and other latest software versions.
Free documentation will be provided for the premium users with 1 year complete support. It is the most powerful template as it is build up with powerful and professional page builder.
Without touching code any person can build beautiful and overwhelmed website. With the premade layout you can finely start creating website without any other interference.
It offers you so much option that you yourself are capable to customize it completely. It will get load faster and will help you to get rank on most popular search engines.
Beer and Pub is one of the zealous and ardent drinks and beverages, food and sweets, ice cream parlor WordPress themes you can greatly enjoy while working with.
The theme's proportional and well thought out design adorns a wonderfully functional operational framework that is bold and stable in performance, but flexible and customization ready at its core.
It means you can restyle your site with colors, fonts, logo, images, social media links, contact details and more any time you need in order to keep your profile serviceable and customer centric.
Other important features that Beer and Pub shares for your site's pixel perfect look and feel is responsive design to meet your mobile armed client's needs, fast loading rate so that your web guests will not feel irritated, as well as SEO friendly coding for search engine crawling.
Another elegant and nice looking template that is fully fledged with multipurpose web design is called Bed and Breakfast.
This modern looking and elegant website builder is offered at an affordable price that will not be a problem even for a startup company or private undertaking.
Hence, you can undertake the creation of your B&B, hotel and restaurant, café and pub, ice cream parlor or beach and resort website without any harassment and much investment.
You will be amazed by how adaptive and intuitive this template is whenever you need to work from the backend of the theme, manage shortcodes, have access to additional tools and plugins, add homepage slides, schedule and post articles and more.
Powered by the latest design and coding trends, Coffee Shop is unspeakably one of the reliable coffee house and ice cream parlor WordPress themes to direct your marketing efforts to the right heading.
With Coffee Shop, your website will be both interesting and informative for your audience where they can surf the channels of your content and browse large scale images not only with their PCs, but also with any modern portable device.
One more profitable line you can integrate into your online life is the commercial one. Totally eCommerce optimized, Coffee Shop makes it possible for you to sell your products and merchandise and let your clients walk away from your online shop with a positive experience.
Anyone can easily tap into the power of Adventure and use it for the promotion of own website or blog.
Colorful and dynamic, Adventure is never hesitant to grant you with almost limitless possibilities to master each and every piece of your website, from its look to performance, from additional details to useful plugins and tools.
All of us are certainly online searching spies when it comes to finding the needed information, business, offer or something else. In this relation, Adventure is well prepared to result in higher organic search results for your site.
Apart from being SEO optimized, it is also SMO friendly for taking your content to frequently browsed social media platforms and engage more target audience.
Stay Here is another general purpose and top quality WordPress hosted template that comes integrated with many pre enabled templates, page and post controls and more so that you can decide the final appearance and structure of your website.
Stay Here's transparency and intuitiveness in usage enable you to preview all the changes you are making to the default template, as well as to keep the track of your website guests and their actions.
There are quick booking form and shortcodes pack available in the theme for your audience to make instant orders and bookings, and for you to exercise short pieces of codes to result in this or that functionality.
Stay Here comprises also one of a kind commercial ready platform based on HTML5 and CSS3 for you to make online shopping possible through your website as well.
We Bake is all about astonishing design paired with advanced technics that have been implemented to craft one of the best ice cream parlor WordPress themes.
Completely responsive and easy to customize, We Bake is well trained in positioning your ice cream parlor, seaside store, factory, café or brewery, bakery or restaurant on a competitive edge.
Let your followers find the drool inducing images of your food, ice crème or chocolate, sweets and more which are showcased in the homepage slider or in a separate gallery area.
Contact form is also available for your profile to be sure your clients can ask questions and present inquiries without any bewildering.