The most hard headed funeral home WordPress themes are gathered here for funeral, crematory, and memorial services, funeral tributes and funeral stationery, graveside ceremony and care, flowers delivery and other related businesses and services.
Death is inevitable and will eventually occur to all of us. But when we loss someone of our relatives or friends, we feel that the breath of death is closer to us.
The upcoming ceremony of farewell scares not only with the awareness of the person's leaving from the earthly life but also with numerous troubles and burdensome under the conditions of nervous tension and the bitterness of loss.
In such cases it's more than hard to involve relatives or close friends in the formation of all necessary documents and certificates or shift the weight of heavy worries to other people's shoulders. Fortunately, today there is a simple way out.
There are dozens of funeral agencies and companies offering multiple services and specialists, who will not only advise you on all the aspects of the future mourning event, but will also help in the proper preparation of all the needed documents and events.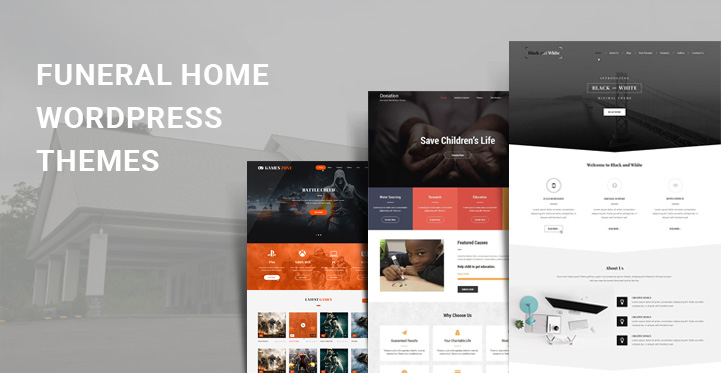 This collection of the best funeral home WordPress themes is exactly for such kind of businesses and service provides to share people's burden on such difficult occasions while offering a wide range of services and goods.
If you have a desire to build your website with your own hands, anyone of those templates is what you need. With them you don't need to put your site's look and feel in hands of professional web designers and developers.
With one single package of any of those funeral home WordPress themes, you will be able to achieve the best form and function matching your business and its objectives.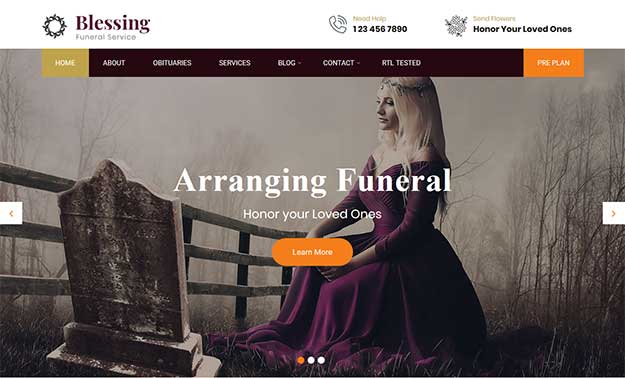 Religious is the next high quality product powered by SKT Themes with an effort to make you the only master and developer of your future funeral home website.
Your custom design choices and preferences will be easy to complete and realized with the given color changing options, font selections and page/post customization options to ensure the consistency of your profile's look, readability and mood.
Homepage full width slider is what can convey your professionalism and reliability in terms of images. You can also manage the way they will be showcased to the viewer with transition, pause time, shades and more.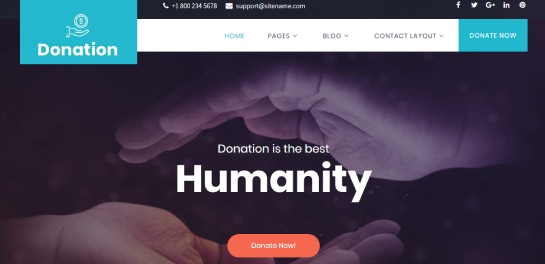 Donation is caring and inspiring, valuable and highly recommended donation and religious, NGO and non profit, funeral home and cemetery services WordPress powered template.
Easy to use and customize, this admin friendly website builder is ultimately affordable in terms of price and further management options.
You don't need to be well informed about all the ins and outs of web coding controls to be able to craft the online presence your business needs.
Any modern website should be cross compliant with as many browsers and devices as are used by the current Internet users. In this relation, Donation is checked for its consistency around the browsers of all types and portable devices of any resolution.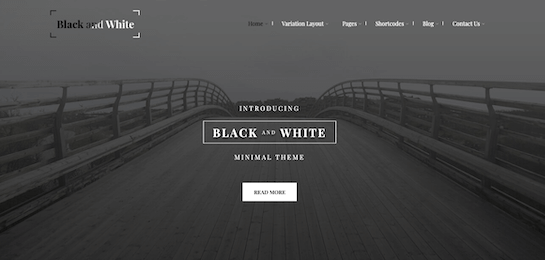 Black and White is one of the serious looking and moderate funeral home WordPress themes designed for funeral home and bureau websites and blogs. This smoothly navigable and visually accurate website builder us aimed at bringing more families to your business and making them order your services.
Responsive and effortlessly mobile optimized, Black and White is an ideal framework to demonstrate your relevant services and products.
Use all the prebuilt sections and pre enable techniques with page and post layouts make people feel that you can organize the last trip of their beloved one at a high quality level.
The theme is also WoCommerce and translation ready to result in a convenient commercial framework and multilingual content provision across your business profile.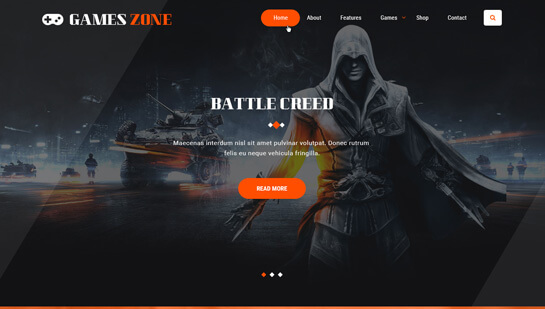 Game Developer is one more suitable option among funeral home WordPress themes for the above discussed topics and niches thanks to its visually strong and functionally advanced character.
This well composed and frequently updated ecosystem is custom built to bring a whole new level of responsiveness and SEO optimization of your site into action.
With simple clicks, you will be able to manage every single aspect of your site, add images to the home slider with easy drag and drop controls, choose the best footer and header variations and more.
The theme is also completely optimized for social media usages when paired with certain plugins for enabling social sharing and commenting functionalities. Other plugins like page builders and visual composers, contact form and gallery ones are all work just perfect with Game Developer.
Enhance your donation or religious, fundraising or charitable, funeral home or religious websites with a myriad of included tools to create, manage, update and customize your site and its content on a regular basis with SKT Trust.
Not only will your business profile look serious and function without any problems, it will be a nicely arranged information source and image library to showcase your clients what you have to provide them with.
From enlisting your services to showcasing the profiles of your specialists and consultants to organize all the needed documents and legal procedures, sharing contact information and accepting payments or donations, SKT Trust is emphatic enough to guarantee it all.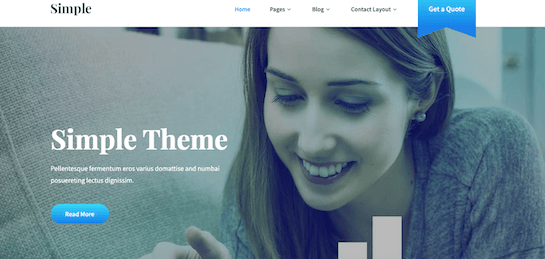 Simple is another clean and tranquil template you can find in the library of funeral home WordPress themes.
Your funeral home website should do more than just enumerate your services or give contact details. It should grant your web viewers with an ultimately satisfying client experience.
In this relation, Simple is well laid out and deliberately coded to meet all types of client requirements, from mobile to desktop usages, from large to small screen resolutions, etc.
On the other hand, a website of such nature does not need to be visually bright or saturated with too much colors, shades and complex design solutions.
Simple and legible layout with simplified content presentation with Simple is all you will ever need to market your products and services.
If you're planning to build a website for the various memorial, crematory and funeral, etc. services, then you'll be needing the perfect amount of creativity and idea, in order to nail it the first time.
We all know that death will occur to us anytime, and we cannot avoid it. That's why, it's always necessary to at least make the correct preparations, when that specific loved one will finally leave this earth, and meet God into the deepest heavens.
Sometimes, due to some huge burdens or stress due to that person's death, his or her family member could not be able to hold the funeral in the right way.
That's why you see so many funeral agencies available as of today, in handling the whole situation, from all kinds of papers and documents for the person who passed away.
Funeral Home WordPress Themes will help exactly people like those, who want to build a business around that idea, trying to help people in their needs.
This will help in sharing the overall burden and make the process a lot easier. With Funeral Home WordPress Themes, you can easily build a website that will cater to your exact needed form and function.
From smooth performance to building websites that are also very much visually magnificent – you'll get it all right here.
This will help your clients understand your services better and easily opt for your services, in just one click. The website will also be mobile responsive too, so if your clients are visiting the website via their smartphones, the experience will be the same.
Apart from that, the website will also be WooCommerce ready as well as translation ready, so that it can attract people speaking various kinds of languages.
If you're planning to build something related to a Non Profit organization, or an NGO, then Funeral Home WordPress Themes will also be able to help you.
With easy customization and very affordable prices, you'll not even feel you're paying anything significant. Also, the website can be easily accessed by any portable device, further increasing your website reach.
Not only that with the integration of Search Engine Optimization (SEO) on the website, customers will be now able to find your websites faster.
There is also support for various plugins, including the support for any kind of Social Media options too. There is an option for gallery and contact form too so that your customers could easily see your portfolio, as well as contact your service, right away.
Funeral Home WordPress Themes not only help in making your business more functional but also making it more customer-oriented too.
From using the right shades, colours and designs, that perfectly suit your idea of the business, Funeral Home WordPress Themes will help you show your business' reliability and professional to your customers.
Your customers will then fully able to trust you and your business as well as services, and thus apply for those services as well. This is how you create a successful business overtime.