Are you looking for the best Floral WordPress Themes to build your online flower shop? If yes, so you have come across the right page.
However, you will find many posts on the same but we are representing only working, trusted, and 100% revenue generated Floral WordPress Themes that will take your business to the new heights.
It doesn't matter what your goals are. If you want to achieve great success and add some elegance to your florist website then check the given Floral WordPress Themes. We are sure you will find the real difference in your business. So, without further ado let's get started. 
Best Floral WordPress Themes 2023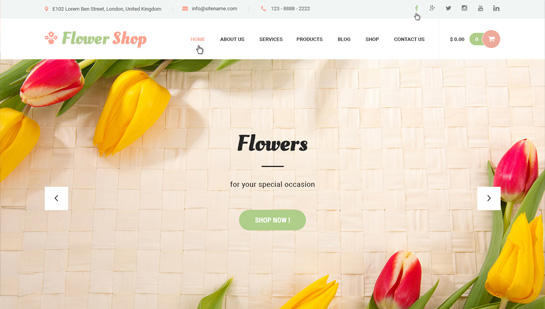 The flower shop is one of the best floral WordPress themes that helps you to build a website easily. This is clean, trendy, and a perfect template that fits the flower shops, handmade stores, wedding Agencies, and gardening. With the simple tricks, you can easily get the new website and enjoy the fantastic layout.
Besides, other homepage styles and redesign models are simply appealing enough for users and make them connected forever. It includes 4 variations for the header and footer.
Moreover, it is supported with contact form and bbPress also the other plugins. It includes faster loading and fewer Groups for the faster response.  Additionally, it is RTL compatible theme with different languages like Arabic and Hebrew. So, try this and find the changes.
Farming is an outstanding floral WordPress theme that is perfect for the florist business. It is a multifunctional solution that will work for all the purposes we need. This is a very flexible and dynamic website that looks appealing on all devices.
With the portfolio layout, you can easily showcase the most recent project eye-catching. Despite that, the theme comes along with full documentation so that you can create your website with ease and efficiency.
It is comprised of several page builder plugins and SEO plugins that are designed to improve the functionality and credibility of the website. The pages like 404 and analytics are also included. It is also integrated with Google fonts.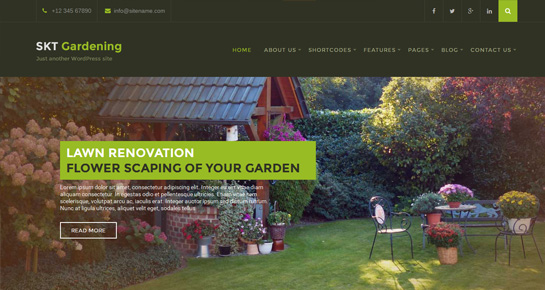 If you are a newbie in the flower industry, then you might find challenging to look at the best flower WordPress theme. However, SKT Gardening is the best flower shop address team that can be stressed.
This is a beautiful choice for floral Agency wedding planners, events, and companies. It will help you to start selling your beautiful bouquet directly from the website. It creates an easy platform and a unique design with no coding issues.
It comes with stunning imagery that will be getting for your visitors. Despite that, it is fully documented and fast load WordPress theme. Moreover, it is compatible with WooCommerce and also includes GPL complaints. Moreover, you can build your post and pages easily with the given page builder. Try this SEO-friendly theme.
Ele Nature is a stunning website which is specifically designed for the Global Business for business owners. It will help you to create a unique website for both indoor and outdoor plants. With the help of page builders, you can create a joyful and eye-catching experience for the visitors, when they reach your profile.
The consistent features and the social network integration along with multiple compatibilities with plugins, will give an advantage to the users to enjoy the responsive work of the theme. With this, you do not miss out on any single visitor. You can enjoy the customer engagement that might maximize your profits.
If you want to come up with a dazzling presentation for your new flower shop project then home decor is the perfect WordPress theme.
This is an easy way to promote your flower business with nice features, pictures, and other expensive options. It includes A + great base and decorative templates, an easy way to promote your flower business. 
One can easily take the advantage of your business. You can advertise your business by spreading the word on social media profiles, results you can enjoy to get the target audience in a short time. Now you can try your hands in this theme and grab the attention as well as generate more revenue for your business.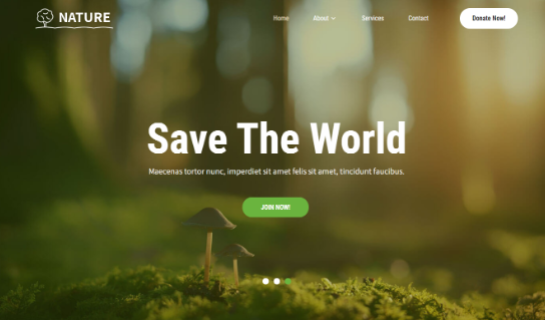 GB Nature is one of the cool green and best floral WordPress themes which is safe and good to promote your business worldwide. The things that make it different from other is it comes up with responses solution and you can enjoy the full experience of your website pages or any other modern devices. 
Moreover, it allows you to launch your flower is through without working on the coding. It is easy to customize every element and enjoy the facilities.
You do not need to shy away from starting a blog or advertising with the website.  It is the top-notch profile that helps you to build a stunning approach for your business and you would get the best results.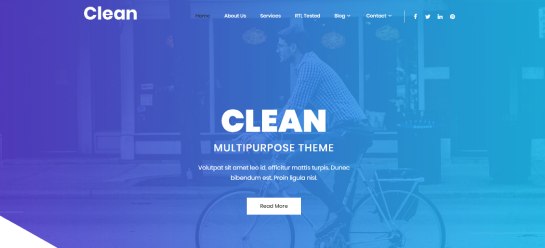 If you are looking for a clean WordPress theme then you should get your attention in clean Pro. This is a perfect WordPress theme that simply browses all customers in your business.
You will create a big market for the floral products and services easily. It includes clean GPDR complaints, WooCommerce compatible template that makes a dream into reality. 
You do not need to put hard efforts in selling your flowers. Besides, the social media integration can help you achieve greater success in the industry. It is compatible with the latest version of WordPress and coded with HTML5, so you just enjoy the features and the profits.
If you want to make a business simply trustworthy then check the organic WordPress theme. It will help you to come up with an attractive portfolio for your flower shop.
Whether you are a wedding planning agency or the event planning companies, you will enjoy the outstanding feature as it allows you to increase your website traffic and build successful camping for your business.
It is very easy to showcase the awesome portfolios and galleries also engage the customers with advance contact forms. You should ensure that the purchasing process is seamless. This would be a perfect platform that creates your apps and more personal and easy to approach by anyone.
If you want to build a professional website for your herbal plants and flowers, then SKT Herbal is the elegant and professional floral WordPress theme. It is built with elementor page builder which means you can enter the fast loading of the website. 
It can be used for multiple Healthcare websites such as baby care, doctor, fitness Studios, and more. With this, you can easily modify and customize the website according to your customers demand even though it is compatible with WooCommerce and plugins. It also allows you to add multiple headers and footers along with logo and menu.
Posterity Pro is one of the flexible and floral WordPress themes you can pick for your florist business. The theme comes with amazing demo content and predefined pages that help you to set up the website easily.
Furthermore, it is well compatible with the WooCommerce plugin that makes it easy for you to create sales on the website. 
Moreover the blog page is created, so you can post your content regularly to connect with your customer's straight forward. Besides, the homepage includes transactions that make your website design much easier.
Nature One Pro is highly responsive floral WordPress theme which is mobile friendly and easy to load. It is created using elementor page builder and fancy css3 animations are used throughout the website theme.
Nature One Pro is translation ready and simple to manage. Also, it showcases all the services and compatible with the latest version of WordPress. Moreover, it is coded with HTML5 and css3.