This article highlights the features of Fansite WordPress Themes for creating a fanpage, blog or a fan website.
Every person in this world has some or the other likes and dislikes and when it comes for liking anyone or anything, then there is no limit of it.
We all know that the world of entertainment has grown up very huge and we can see number of people into this field for entertaining us in various ways and forms.
These ways makes a place for themselves in our heart due to their performances. The liking that is developed towards such actors or people makes us called as their fan.
A fan is someone who admires, follows and maintains a record of each and every activity done by his or her favorite actor or performer through a number of mediums such as photos, videos or articles etc.
The advancement in technology and rapid evolution of social networks and websites have given the admirers or fans a medium to showcase their love and attachment towards their favorite performer.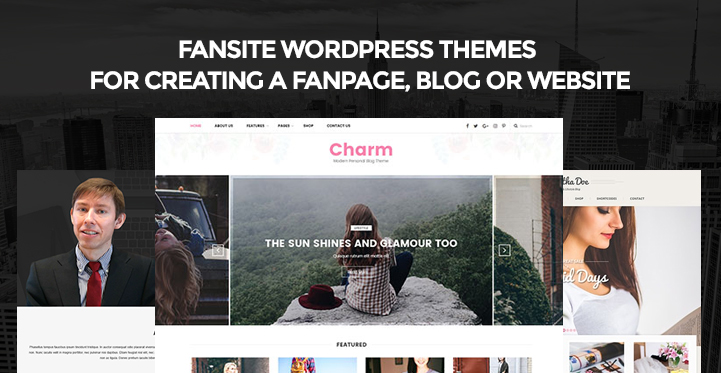 This helps in making that particular actor or entertainer gain publicity and recognition across the globe.
Websites become a very wide platform in making this possible hence a fan developed website or a fansite can work wonders for a fan to keep the admiration going and for a star to continue gaining fame.
To develop such fansites, it is essential to have a relevant and justifying theme that would help in making a website which will be user engaging and at the same time appealing and overwhelming.
Fansite WordPress Themes can work out as the best solution for those fans who are looking towards making a fansite with desired arrangements and modifications.
Some magnificent range of Fansite WordPress Themes can be observed below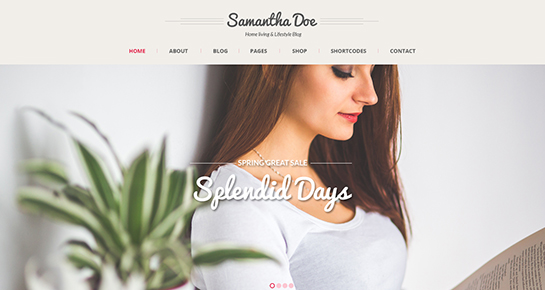 Girlie is a very amazing and extraordinary type of Fansite WordPress Themes crafted to develop a very impressive and charming fan website. It has everything to look for with regards to the features it offers and place them accordingly as per the desired thought.
It has a gallery area which helps you showcase beautifully the pictures of your favorite actor or entertainer thereby making your website look even more ebullient and sparkling.
This theme is integrated with social media to promote and make more people known about your fansite and your favorite actor as well.
You can choose to change the colors of your theme with the help of color picker which allows you to make the changes in background and text. You can also change the size of the fonts as well with the help of this theme.
The home page of this theme is so designed that it has various animated sections which can link with the inner pages of the site and hence you can represent your fansite in a more distinguished and unique way.
Crafted to delight every fan, this theme is compatible with WordPress latest version and is coded with HTML5 and CSS3.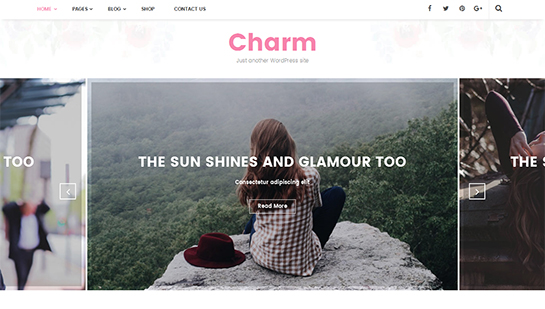 Charm is a WordPress template for Fansite which is very charming and self elaborating like its name follows.
It can be used extensively for making a fan website with all the required details and modifications that are necessary to make it more alluring and informative. This theme represents itself in a very distinct manner and can attract anyone at first glance.
It has several of the sections to place each and every detail of your favorite entertainer with color change options where you can change the colors based on your choice or the favorite color of your actor.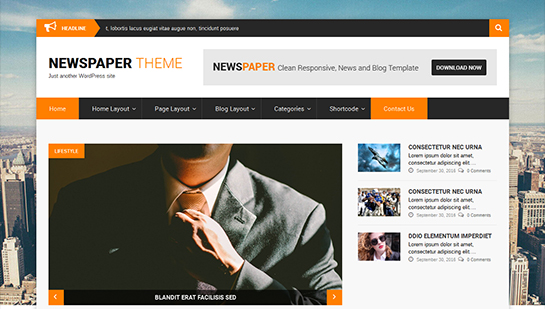 SKT NewsPaper Pro is a vibrant and versatile, attractive and impressive type of Fansite WordPress Themes to make an exultant and modern day fan website. It is very active and responsive theme which is compatible to cross browser and all types of devices.
You can now share every ongoing activity of your favorite actor with the help of different types of posts possible with this theme as it has lots of blog post shortcodes available.
Any visitor can see your liking towards your favorite star or entertainer on your website in gird or list view with the help of this theme.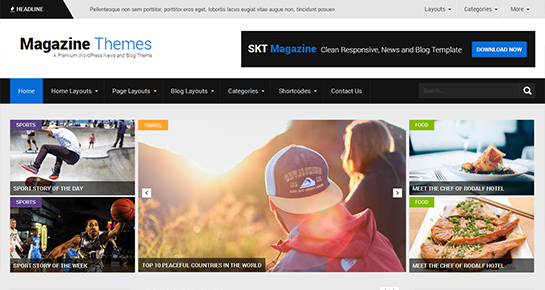 SKT Magazine Pro is a Fansite WordPress template that is a very well suitable theme for making a fan website.
It is so eye catching and loaded up with enormous sections and options to help you bring out a very spectacular experience for the user and everyone who takes a glance.
You can express your views about your beloved actor in multiple forms as this theme gives you a platform of more than 11 blocks of content styling. Make your fansite a real time experience by making selections from 5 types of homepage layouts.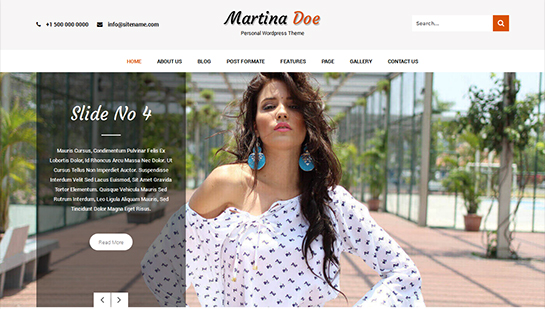 Character comes under the types of Fansite WordPress Themes which can be used to describe all the information related to an actor or an entertainer in the form of a fan website.
Any person willing to develop a fansite can select this theme to have a very useful and fulfilling experience where the choices are not just restricted to color combinations but also for various sections and content styling.
The theme allows for creating the website in many of the languages being a multilingual theme hence any fan can now express his views for his favorite artist in his own native language.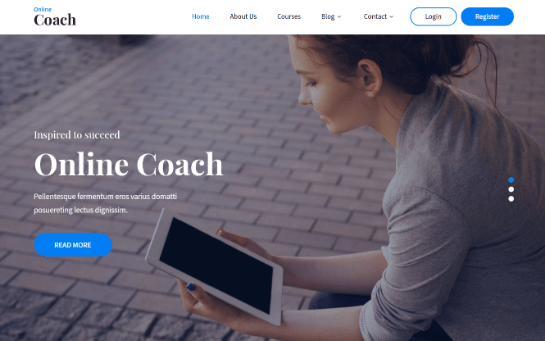 Online Coach Pro is a Fansite WordPress theme and template that is excellent and splendid for making a well managed and stupendous fan website. It has fully alterable elements like images and texts and the colors can also be changed from the color pickers.
Made as multilingual and translation ready theme it can be brought to use for making a fan website in any language.
It facilitates for inner page layout for putting more details about your favorite actor or star and has blog layout as well to narrate your feelings.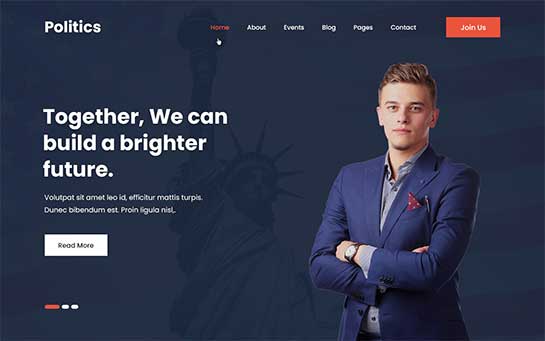 Political Candidate is an eloquent and graceful Fansite WordPress template that is integrated with more than 600 Google fonts and 580+ font based icons for developing a high-end and phenomenal fan website with all the features and options armed to make it fantastic and awesome.
You can find its compatibility with page builder and shortcode plugins and several gallery and portfolio plugins as well.
It has also been tested with donation plugins and has a very easy to manage panel with nice and rich feel. It has SEO and secured coding and can be used to make a very effective website.
Me is a WordPress template of Fansite that is fast loading and very quick in response while opening in various browsers. It has a fancy appearance that is perfect for making a fan website as it has animated sections.
Anyone can come to know about your updates made for your favorite star on any of the device as this theme has been tested to run on all of them.
The theme options are such that they can be easily changed and it has fancy filterable gallery area to showcase your favorite entertainer with pictures.