We at SKT Themes are prideful to get you familiar with the best fair WordPress themes which are crafted for business fair and exhibition, expo centers and organizers, international festivals, consumer fair planning and scheduling managers, trade show marketers, conference and event planners.
Business exhibitions and fairs are some of the tools of marketing communications exercised by hundreds of companies and organizations, private entrepreneurs and sole proprietors.
It's really hard to imagine other tools granting the ability to fully represent the enterprise and its products, while having the opportunity for personal contact with clients and partners.
If you share a part of this market by organizing fairs and business meetings on a regular basis, offer services in event and product launch sphere, sponsor international forums and fests, you will certainly like our collection of the best fair WordPress themes.
Each of these fair WordPress themes will give a concentrated display of all the strong and attractive parts of your business.
With less turmoil and more creativity you put into action, you can achieve any outfit and formality of your website since each of this template is highly customizable and can bring dozens of useful features to the table.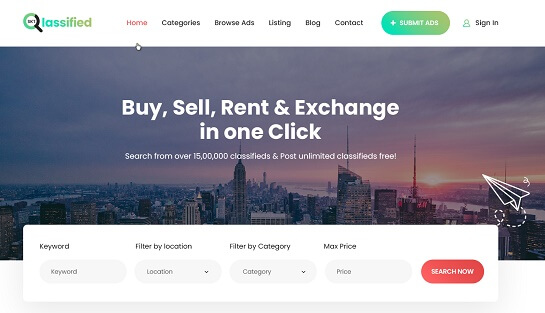 Classified Ads is what will be a sensible and trustworthy platform for any fair and exhibition centric business online. As one of the truly sophisticated fair WordPress themes in the market, it nurtures all the practical ways for you to make money not only from your business, but also your website.
Hence, Classified Ads shares a fantastic layout where different advertisements and banners of your partners and exhibition participants can be placed. The most convenient payment gateways are also integrated and checked to work perfectly so that you can quickly accept payments.
All the SEO and responsive web design basics have been adopted by the theme's authors so that your website based on Classified Ads is going to be as adaptive and scalable as it is needed for a pixel perfect look and feel of your web content when viewed on portable devices.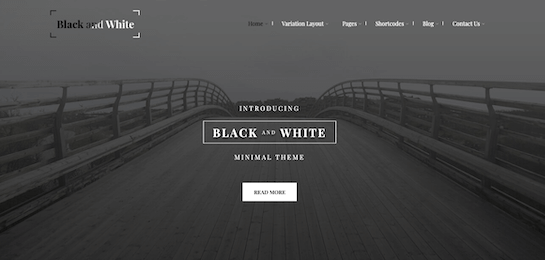 As a unity of elegant look, functional stability and seamless customization settings, Black and White has become a top selection across a variety of topics and niches.
Whether you prefer to keep the humble and serious look of the theme or shift to more energetic color and style solutions, Black and White is no way indecisive when it comes to supporting your ideas and preferences.
For this you have all the favorable conditions and prerequisites at your disposal, starting from color picker operation and font choices to homepage slider controls and widget ready areas.
Apart from being able to pick up a marvelous color gamut and typography, visual segmentation and content deployment of your site, you are going to enjoy dozens of advantages of flat web design ensuring your site's correspondence to all kinds of browsers and their requirements.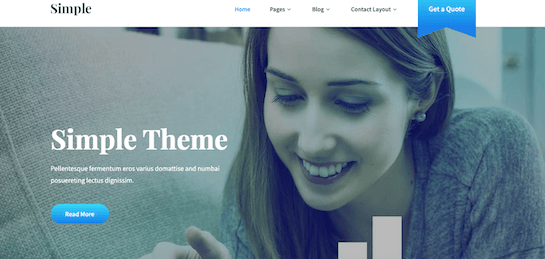 Simple is the next smart and serious product you can give your voice to when viewing the repository of fair WordPress themes.
Creating the best scenario for your event management and organization company, fair and exhibition, business event or meeting agency will be easy and even agreeable with Simple. Based on a comfortable admin dashboard and powered by configuration and control options, Perfect Event is a theme to enjoy greatly!
In a nutshell, this responsive and shortcodes based template stimulates constant flows of clients and customers coming to your website from search engines and social media, as far as the SEO and SMO coding of the theme enables.
The theme is also custom built to support local, regional and international fairs and expositions thanks to its multilingual touches and PO file support.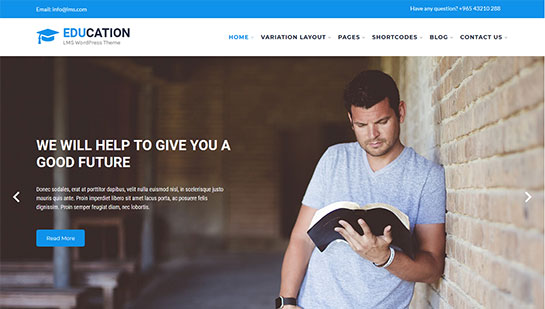 Given the popularity of educational and learning institutions, as well as their competition in students' and learners' enrollment, educational and university fairs are of much importance. With this in mind, we have launched SKT Education to cover educational websites, blogs, forums, communities, fairs, exhibitions, student meetings and events.
Having its valuable place among the best educational fair WordPress themes, SKT Education is flexible enough to be used for other fair related undertakings as well.
Improve your ranking with SKT Education and make your website content self secured with durable HTML 5 coding. Apart from the default options and strategies SKT Education celebrates, additional help can be received from shortcodes packs, LMS, contact form, gallery and portfolio, menu and slider, event and other plugins.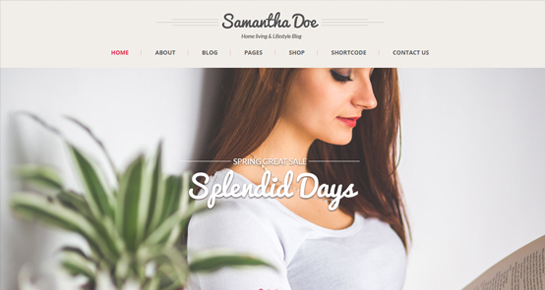 Lady expos and beauty exhibitions, girl boss undertakings and business festivals can be showcased by Girlie.
Chic and astonishingly beautiful, Girlie has all the merits to elevate your business and grow the list of your fair participants.
Use the nice looking and controllable homepage slider to share the best images from your previous fairs and exposures without any tech struggles. Just upload your images and photos and control the way they should be shown off on your primary web page. Gallery area is also provided for more visual material.
This important instrument for a lifetime online communication is also responsive and well optimized for any outfit you want to breathe into life through your website's appearance, animated sections, team members area, etc.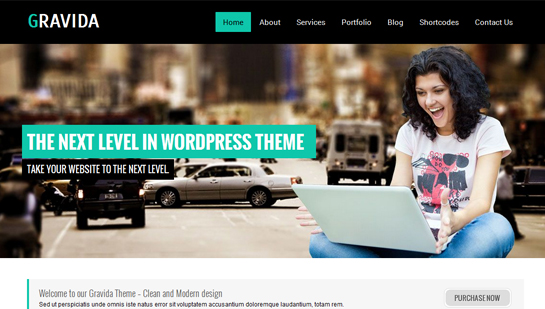 Are you ready to welcome the template of your dreams? Then meet Gravida as a mixture of modern design and trusted coding, customizable layout and strong legibility, responsiveness and search engine optimization.
Gravida's awe inspiring design will add an exclusive gravity to your theme, which, combined with the overall smooth navigation controls, will be the best resource for the excellent client experience within the framework of your virtual domain.
From homepage sectors and parts to the image hosting areas, sidebar that is widget friendly together with footer and header areas, each and every portion of the theme can be completely managed and used to display what all the buzz around your fair or annual exhibition is about.
If you are organizing an expo then the first thing that you need to do is to check out some of our festival WordPress themes and set up your website using the WordPress platform at the earliest.
Expos often consist of hundreds of companies, entrepreneurs setting up their own stalls and showcasing their products.
Naturally, organizing this can be difficult to say the least and you would be stretched out micromanaging everything but there's a way by which you can streamline the process and for that, you would need to set up an online website utilizing one of these festival WordPress themes.
Here are a few reasons as to why you may want to set one up at the earliest.
Layout: These themes have been professionally designed and specifically for festivals, expos which is why it makes a lot of sense to check these themes out when setting up your website.
What's more, the layout is structured so that you can showcase important products/ companies along with special offers that should help your online users to get a better idea of the expo and what they can expect.
Marketing: One of the reasons that some of the expos fail to get much of a crowd is on account of lousy marketing.
Depending on traditional marketing channels to deliver the goods is not advisable as since most customers use the digital format to check out the latest news; it only makes sense for you to set up a website with the desired theme at the earliest.
More importantly, you can run several marketing campaigns around your website and even setup an outreach program which should help get the word out regarding your expo.
As a result, your expo or the festival that you are organizing should get more publicity and most visitors than it had earlier on.
Add-ons: The great thing about these themes is that most of them come with integrated payment gateways; they are also compatible with third party plugins which you can use on your website to set up your own payment gateway.
As a result, your users should be able to book/ purchase their expo tickets well in advance and this should help enhance user experience on your site.
Customization: It is important that you choose a theme that is 100% customizable so that you can customize and tweak the website as you see fit from typography to selecting the right gamut of colors and tones for your website.
These are some of the reasons as to why you need to set up a website regarding your festival or expo so that you can get the word out about the same, effectively to a large number of people.
More importantly, make sure that you provide your users with all the requisite information regarding your expo, what it's all about, venue, address, time and cost. And with the right theme, you should be able to get your expo the right amount of visibility and make it stand out for all the right reasons.