The best equestrian WordPress themes are collected in this article to be the one of the biggest drivers of your equestrian, horse or riding club, golf club or horse stable, sports center or any other relevant business success.
The global networking area has truly become an indispensable part of the modern life and serves as a number one means of communication, information and entertainment.
And it's not surprising at all? Who on earth will agree to sacrifice his precious time or leave his comfort zone to drive outside and check some place, make arrangement or buy something without analyzing it beforehand?
The modern Internet breaks all the information barriers while bringing all the businesses, services and offers at one place achievable for everyone.
And this fact challenges any kind of business undertaking, company or organization to ensure its place in the digital platform in order to sustain the fierce competition and rich out its potential clients.
With the necessity of generating a powerful website that will showcase your equestrian or horse related business in its entirety, we are going to shed light on the most useful equestrian WordPress themes available in the current library of WordPress.
Each of the equestrian WordPress themes has the makings of a premium quality website builder letting your quickly assimilate its working principle and use it to generate a truly unique website of your own.
From simple and lightweight layout to highly sophisticated functionality and theme controls, those equestrian WordPress themes share that all.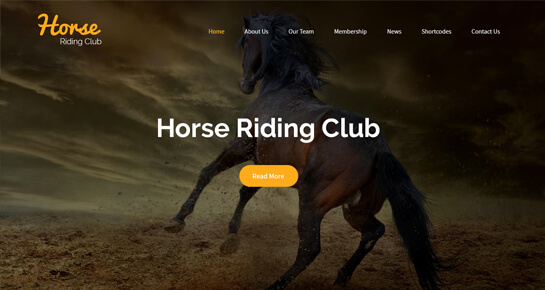 It is important to show your business presence on the internet in a very strong way because if you are exhibiting all your services and products in the best way, your clients will feel great plus they will purchase something from you.
Whether you are just into a new startup business or a well-settled company you need a website for showing your presence strongly.
You have a solution by creating a website but you need to make sure it covers all the topics and features that will be beneficial for your horse riding related businesses. Equestrian WordPress themes i.e. Horse Riding is specially created for such types of businesses with all the required features.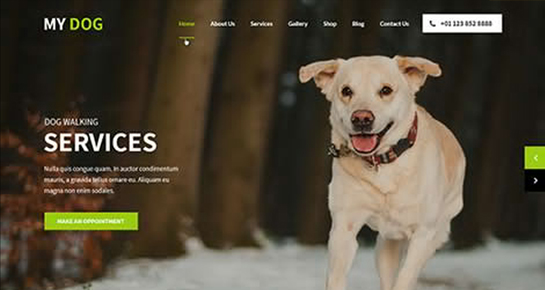 If you are looking for well assembles Equestrian WordPress themes than My Dog is created for you only. It is a totally responsive WordPress theme for the businesses related to the dog and pets.
With this theme, you can attract potential customers to your business, plus they will be able to access the online store.
The most suitable plugins like bbPress, Yoast, revolution slider, WooCommerce, etc all are compatible. Small businesses related to the pet hotel, pet clinic, pet shop, pet grooming, and veterinarian can make use of this template.
The template gives you an option for full width and boxed width slider along with the call to action on the top of the homepage.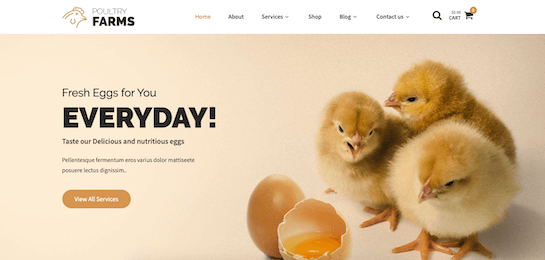 Visually elegant and stylish, Poultry Farm understands the needs of every sport or leisure related businesses and clubs, and the equestrian or horse riding business is not exception at all.
Use this top quality website builder for your relevant equestrian business and maneuver for better position in the target market.
As one of the most productive and attention seizing equestrian WordPress themes you can have access to, Poultry Farm will not make you bankrupt since it is available at an affordable price.
Whether you want to detail the racing services and facilities your golf or horse club offers, offer membership plans or subscriptions, share upcoming events and competitions, showcase the best images of your club, this template offers all the necessary theme sections, areas and pages to insert the needed information in an accurate fashion.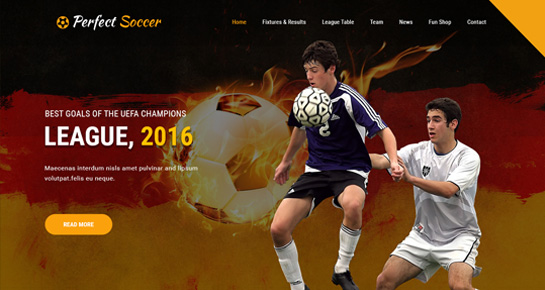 Designed for power and precision, visual and functional excellence, Soccer is another useful platform when it comes to highlighting any sport or leisure related activities.
The theme's flexible layout enables the webmaster manipulate his website's look and feel in the right way and without any coding processes. There are enabled shortcodes for this purpose, which are effortlessly easy in usage at every stage of the site's development and customization.
Use all the prebuilt sections or manage them to match your content and let your clients find useful information about your equestrian or riding club, ponies and horses, riding tournaments, share the details of your farm world, horse stable and more.
The handy toolbox of the theme makes it possible for you to creatively market your business and be sure the target clients can easily find your website via search engines, since Soccer is wonderfully SEO friendly.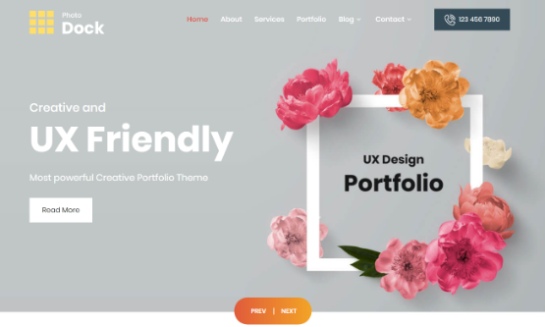 We all know that an image can be more talkative than the word itself. Photodock, as one of the image based and pixel perfect equestrian WordPress themes, has adopted the philosophy of the photo and image importance in any content marketing.
It means that you can use the given layout and make the most effective images of your locality, entertainment complex or riding club, its facilities and animals, happy guests and satisfied clients spanning the homepage of your site.
Use many sliders in the homepage as well as in inner pages to showcase the best images as practical conveyors of your information and services.
The theme is also amazingly affordable in terms of the purchase price, admin optimized for customization controls, shortcodes and fonts armed, plugin compatible and SMO optimized.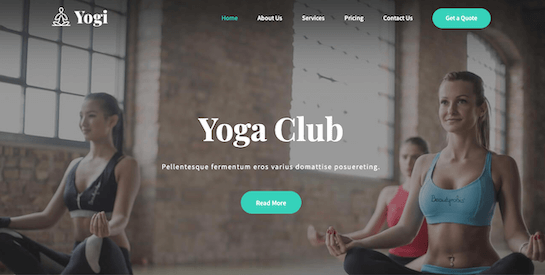 Yogi Pro is the one that ultimately unities beautiful layout with advanced operational framework in an effort to please every single website visitor across different frameworks, browsers and devices.
This responsive and mobile friendly, fast and crisp template is highly specialized in hosting any kind of sports, yoga and leisure based activities, spa and wellness studios, fitness and gym centers, riding and horse clubs and more.
Whatever your business nature is, Yogi Pro certainly knows what makes your relevant business revenue generating and client centric.
It is search engine optimization with responsive touches of the theme combined with smooth navigation and quick loading rate. All these advantages of Yogi Pro and not only will help you not only build your website easily, but also establish credibility and become highly popular.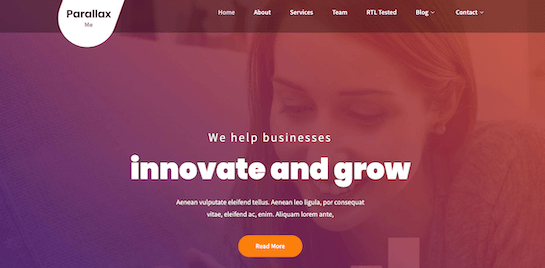 Another elegant and modern looking template that celebrates awe inspiring interface is called SKT Parallax Me Pro. With a powerful parallax slider on the top of the homepage, this template makes the delivery of your web content more interesting via images and photos.
The theme also comes powered by pre enabled shortcodes pack for quick content setup and other management options, background, color and font controls, about 20 homepage sections to draw more website traffic, HTML5 and CSS3 coding and styling mix, etc.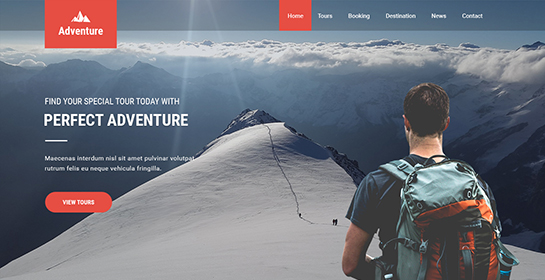 Adventure is custom built to serve as a reliable virtual front door of your website to welcome your clients and customers, horse lovers and partners.
Ultra modern and dynamic form of this template is paired with a functionally advanced structure and as such can communicate your business message to your audience in the most presentable manner.
Organize your web information into the prebuilt sections and areas or modify them to be exactly what you want. Sidebar layout choices for posts and pages are also given together with shortcodes for animated boxes and much more.
It is also completely search engine and social media friendly with smooth and sleek navigation levels.