Digital printing is the modern method of making prints through electronic files. The project is completed on the computer with the help of tools of your choice and then printed on the material you want.
It is empowering because it allows you to create any merchandise you want. All you have to do is become a master at creating artwork and then printing.
You also need a digital printer and a website. A website will highlight your work and if it gets enough traffic you can even sell products online or take orders.
WordPress is the most highly used CMS in the world for a reason. All the website's operations are extremely easy to manage.
You can open your e-commerce store with the help of a plugin named WooCommerce. You will not have to pay any fee for that. All you have to do is find a domain and connect it to WordPress.
Of course, your website also needs to have the right user experience to lure customers. Some of the themes in the WordPress marketplace are perfect for your digital printing store. These are the best digital printing WordPress themes for this year.
This extremely vibrant theme gives visitors the confidence to keep browsing. You can highlight the different printing services you provide with the help of this theme. It is video friendly and with the help of a small video, you can describe your entire operation.
Customers need to feel a human connection with the business. That is only possible if they know the team that works from behind the scenes. This theme gives you enough space to give your team the credit they deserve.
You can describe your services and your efficiency in each of the services. Each service has a different price which is why it is smart to have a section dedicated to describing the pricing plan.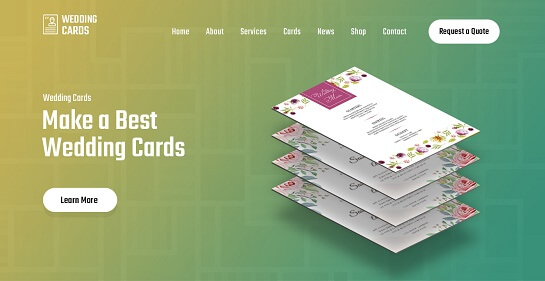 Special events in your life need an extremely exquisite invitation card. This theme is dedicated to businesses that print invitation cards but it can also be used by any other digital printing business. You will have to make a few changes in the images, but other than that everything fits.
This theme dedicates a lot of space to describe why prospects should give you their business. It is a more action-oriented theme than the others. Prospects will feel less nervous if they know what to expect from you.
With the help of this theme, you can display the cards you have printed. This will give the prospects a good idea about how well you can design. That's why it is one of the best digital printing WordPress themes.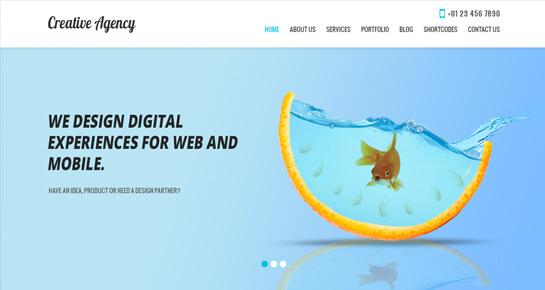 Creativity is what makes the marketing of any product better or different. There are a lot of agencies that know this factor and are doing well in business.
If you want to run your own agency, then you can distinguish yourself from the competition by using this theme. It is a simple, highly responsive, and multi-device theme.
This is one of the standard WordPress themes for a marketing agency. You can display the results that you can get for your customers with the help of this theme.
There is an entire section dedicated to highlighting your unique selling proposition. After all, there are a lot of marketing agencies present. With a few changes, you can also use this theme for your digital printing business.
You can describe your business model, your team, your aim, your achievements, your pricing plans, and your customer testimonials with this theme. If utilized correctly this theme can bring you a lot of new customers. That is why it is one of the most powerful digital printing WordPress themes.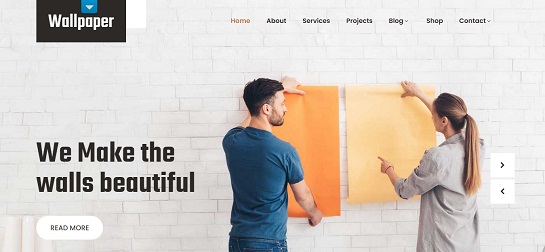 This is a theme that has empowered a lot of wallpaper businesses. With a few changes, you can use it to grow your digital printing business.
This theme displays the graphics of the site in an impressive manner while highlighting the content in an impressive manner. The content is all about convincing the prospect to choose your digital printing business.
This can be done with the help of customer testimonials, a portfolio, and a unique selling proposition. You can highlight all three with the help of this amazing theme. That's why it is one of the best digital printing WordPress themes for your business.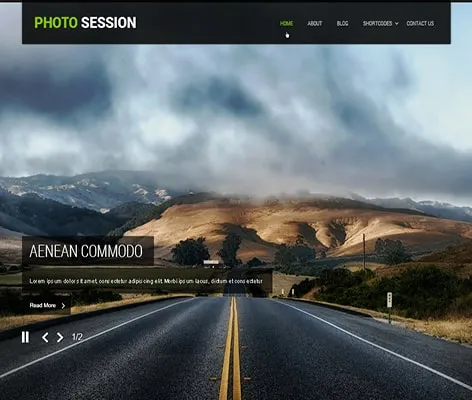 This is a smart and fully responsive photography WordPress theme. It provides a lot of space for you to display the images that you have captured in your career.
This could also serve as a great portfolio site for your digital printing business. You can use more than 50 social media icons with this theme. This will help you connect with customers on more than one platform.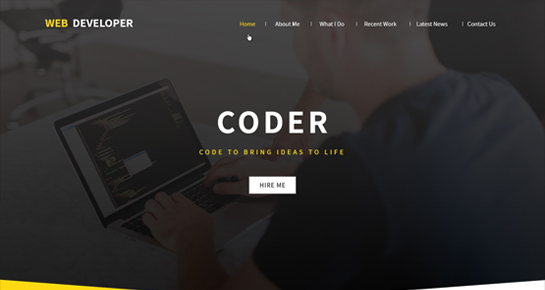 This is a theme that helps web developers create their portfolios. You can showcase all your best projects and the efficiency with which you completed them.
A content management system like WordPress comes in handy when you are publishing a lot of content. If you really want to ensure that your digital printing company succeeds, you should continuously publish blog posts. Build confidence with client testimonials and then use a contact form to get leads.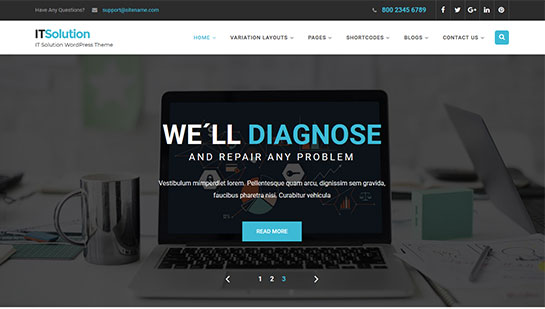 IT Solutions Pro is an amazing theme that comes with a lot of dynamic images and text that can be changed without any problem. It is responsive and mobile-friendly.
You can add a lot of content on the homepage as it has more than ten sections. Overall, this can be one of the most convincing themes for your digital printing business.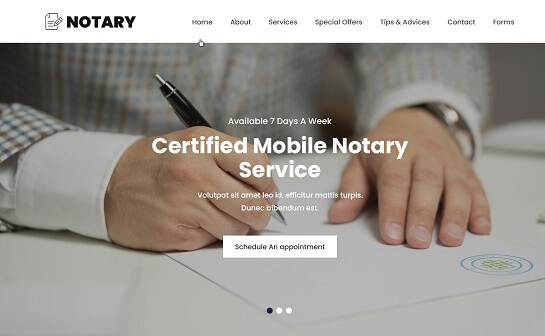 This theme is for companies that provide public notary services. It has a lot of features that can help your digital printing business too. You can describe what your business does with elements and text.
Put on some impressive numbers on your website with this theme. The appointment form is just next to those numbers if a prospect is convinced they can book an appointment instantly.
It is smart to attract customers with discounts. This theme saves a lot of space for discounts that you may want to offer your potential customers.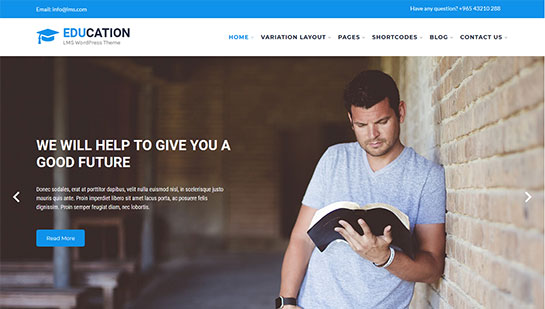 This theme is beneficial for institutions, academies, online universities, and colleges. If you are offering a course or resource that can be useful for people, then you should use this theme to build your website.
You can highlight all the available courses, the unique selling proposition, upcoming events, statistics related to your courses, and information about your instructors. All this information should help people choose the right course.
SKT Journal is an amazing theme if you want to publish a website related to the entertainment sector. It is suited for novelists, bloggers, vloggers, and screenwriters.
If you are in the digital printing sector, you need to highlight your artwork on your site.
That is why this website made it to the list. Most of these sections can be used to highlight important images or videos related to your business.
It is important to keep in touch with your customers, so you can upsell or cross-sell them your services. This theme comes with a newsletter plugin that allows you to gain subscribers. Now you can ensure that your customers are satisfied with your services.