The best delivery service WordPress themes are put together in this article for serving the needs of transportation and delivery, moving and packaging, courier and relocation, shipping, air freight, food drop and ordering services, companies, etc.
With a rapidly evolving world full of busy people, delivery and courier services seem to be a true salvation in many cases.
They have long become an integral part of many businesses working with a clientbase with diverse needs and order requirements, online shops and stores in need of quick delivery services, food and beverage businesses and more.
Whether delivery or transportation services are only a part of your business or you have concentrated all your efforts in making them popular and highly demanded.
Pay attention to the best delivery service WordPress themes we have compiled. Having your presence online is justified by a wide variety of reasons.
First of all, the majority of express delivery and logistics services are mainly focused on client segments with an average or high income which can be easily found online.
In addition to that, in order to hook as many customers as possible, one should definitely exercise all digital possibilities and adjust his business strategy accordingly.
On the whole, our delivery service WordPress theme combine best design with ultimate management options and customizable layout, user centric loading and response time, extendible operational framework with add ons and additional tools, etc.
Harnessing your website with one of these delivery service WordPress themes will also let you quickly measure the success of your online relationship with clients and win their loyalty.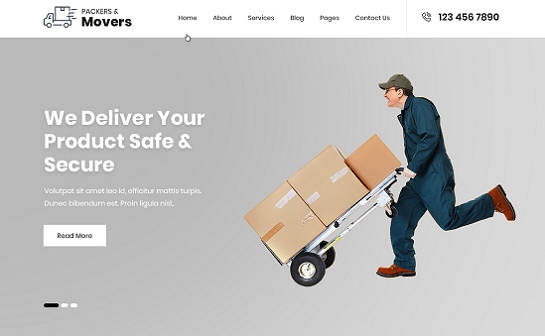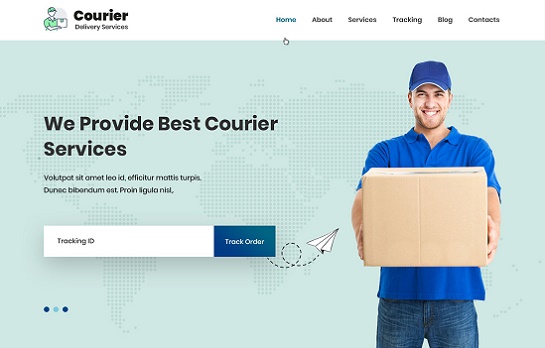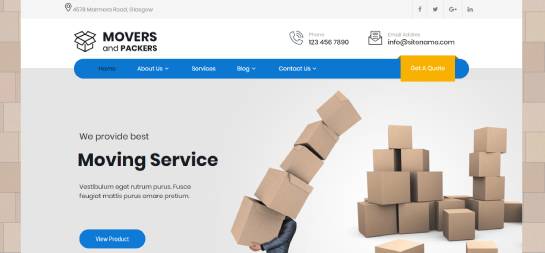 Movers and Packers Pro is one of the seriously processed and designer made moving, packaging, logistics and delivery service WordPress themes.
If your main clientbase represents certain locality and you want to expand the horizons of your business by integrating more and more prospects and clients, Movers and Packers Pro is well optimized in enhancing the efficiency of your services.
From SEO friendly design taking your content higher on search engine results to responsive layout to attract absolutely all kinds of visitors, this template is a real rock star.
Moreover, you have the possibility to translate your content to result in a higher impact on the international audience. Just use one of the translation plugins and provide a high quality translation of your content.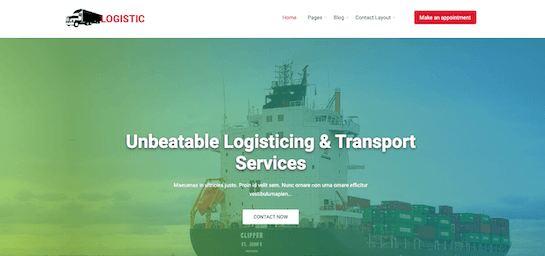 Logistics breaks all the barriers when it comes to marketing your logistics or delivery, courier or transportation company or agency.
Basically, what Perfect Logistics will bring you is hard not to appreciate. It comes with a very saturated toolbox including color picker options, Google approved fonts and their sub types, right, left, full width and no sidebar pages available, blog section for daily news and updates, etc.
Contact us section along with contact form is perfect for your audience to communicate with you whenever needed.
There is also a strong and professional community of the theme authors standing behind you and ready to answer all your technical questions around the clock. Along with perfect support, you can find also extended documentation with all the practical nuances included.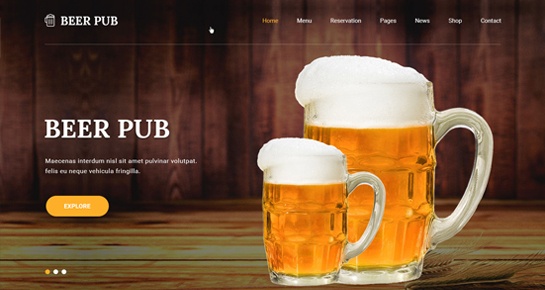 Beer and Pub is one of the freshest representatives of food and beverage templates. As such, it is wonderfully suitable for food drop and delivery services, restaurants and cafés with delivery option, supermarkets and stores accepting orders online, etc.
Having the ability to connect with thousands of people without living your comfort zone is for sure an attractive idea. In this relation, Beer and Pub will definitely take care of your comfort and reasonable time management from the backend of the theme.
With tons of customization options and pre enabled features, styling your website, adding new colors and tons, updating typeface, footer and header areas along with sidebar and more will be a breeze.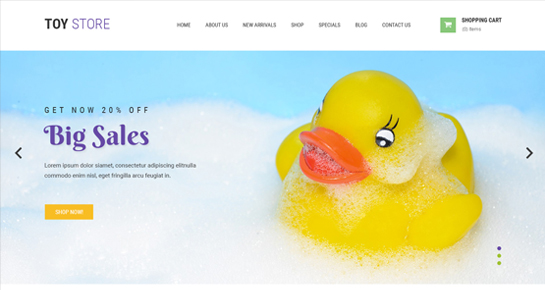 The importance of delivery services in retail and wholesale commercial world is hard to underestimate. People are inclined to look through all the available options and order the needed one in the most hassle free manner.
Toy Store is one of such commercial ready delivery service WordPress themes for online stores and shops selling toys and accessories, handmade products and designer made merchandise, jewelry, clothing, bags, belts and more.
On the whole, you will manage to keep your business easy to access for the audience, and easy to control for you.
With every international language added to your website is a step forward towards increased orders and sales.
Therefore, Toy Store is completely internationalization ready with PO file inclusion and compatibility with multilingual platforms.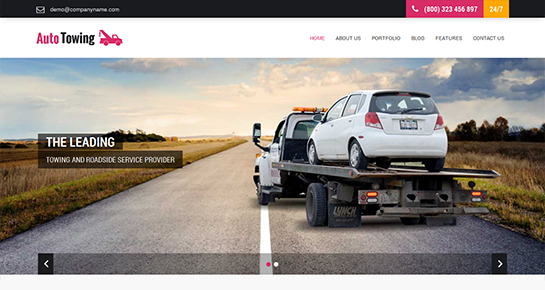 Truck and towing, car dealership and transportation, moving and other relevant services can be best showcased with the help of Towing. Starting your journey with this premium quality yet affordable template will be a justified venture with better ways to make money and add customers.
You will definitely like the dynamic engine of Towing boosting your site's performance and recorded results throughout search engines, social media and commercial platforms, etc.
Thanks to 100% responsive and adaptive web design, it is also going to provide your PC and mobile armed audience with perfect legibility and error free visualization of your textual and visual content.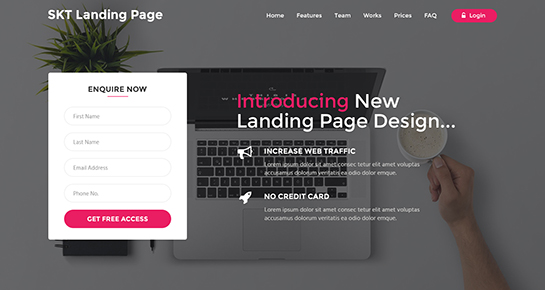 SKT Landing Page – when professionalism knows no limits. Designed for power and expertise, boosted sales and engaging perspectives, SKT Landing Page is an invulnerable product for business undertakings of any kind.
Thus, it can also be fairly used for delivery and packaging services, couriers and express shipping agencies to describe their services and used materials, boxes and packages in detail.
Styling and modeling your site with the given controls and tools, colors and fonts, images and landing page content is a matter of taste.
Anyone can draw a general picture and "paint" it with a simple drag and drop functionality of the theme.
Different tools and plugins have also been tested with SKT Landing Page and proved to work fantastically well.