If you have made your mind to build a cultural, arts and crafts, museum or cultural society or network website, you are going to love our assemblage of the best and the most unique culture WordPress themes.
Whether you are planning to showcase collections and interesting stories catering to culture, showcase an online exhibition or promote any cultural evening or event, sell handmade products or offer spiritual development materials.
Use it for commercial or personal purposes, you can sit rested as each of these art and culture WordPress themes will assist you in fulfilling all your objectives.
Every successful website owner is obsessed with a long term and productive relationship they are building with the target audience of his profile, whether coming from a local market or an international one.
They are trying to adopt a really effective strategy for growing that relationship and having as many people as a regular website guests as possible.
Now, if your website is going to revolve around culture or art, you need to create a relevant atmosphere and user centric environment to attract target groups of audience.
And we at SKT Themes have already done a hard work to create such culture WordPress themes sharing the most authentic look and feel to cater to cultural topics and generate the smell bringing more people and interested guests to your site.
While working with any of these culture WordPress themes, you will be lucky enough to cross paths with professional web developers and designers as all those website tools have been crafted and presented by the group of pro quality Website experts ready to help or guide you whenever needed.
Anyway, these templates are really easy and intuitive in usage and in most of the cases you will be capable of succeeding without any help of website experts.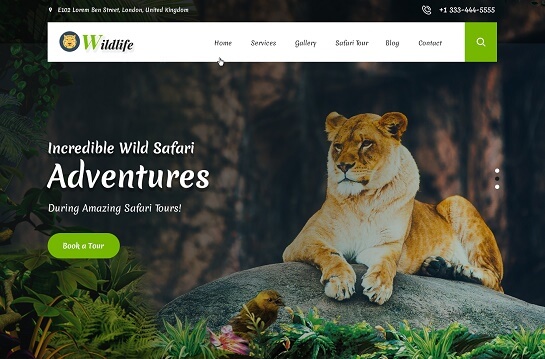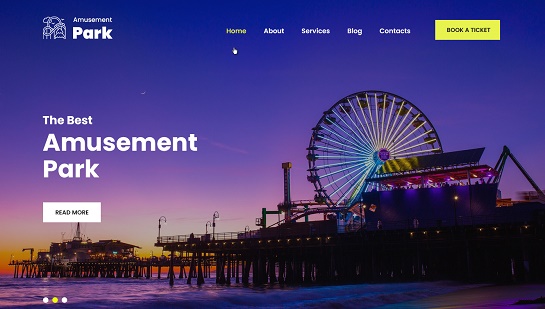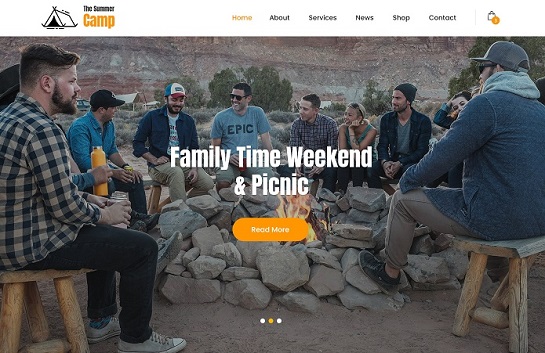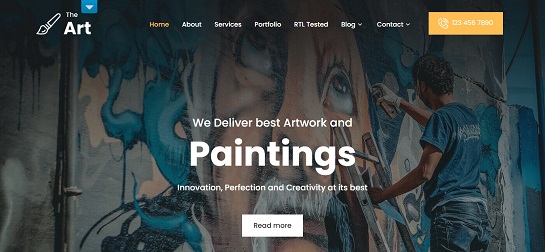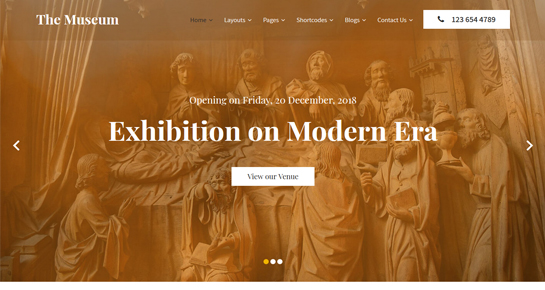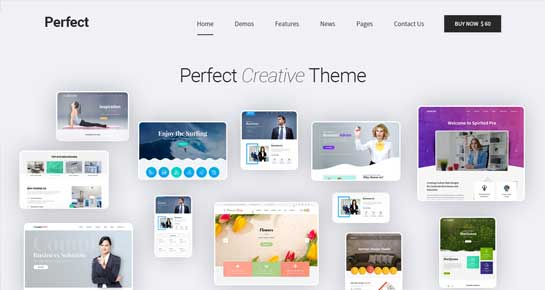 The best museum and culture WordPress themes offer a mixture of modern touches and traditional secure coding to help you craft a website that will last a lifetime.
SKT Perfect is one of such hybrid website builders you are free to test to make sure you are granted with everything you will ever need to win the desired online reputation.
From the serious and elegant look to highly customizable layout, page and post controls, color picker for thousands of color mixes and combinations, modern typography available with modern and Google friendly fonts, homepage full width slider to showcase the most interesting images and photos, SKT Perfect is packed with all.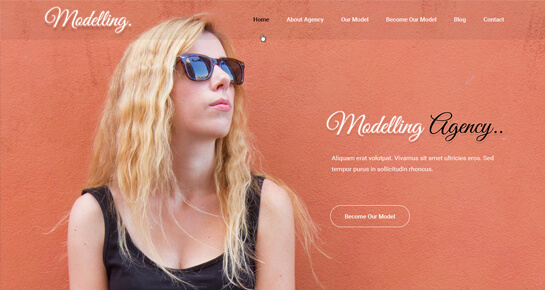 Have you ever come up with an idea of structuring and styling your site in the way that will sweep the website guests off their feet? If so, then Modelling is what will provide you with the needed platform to transform your plans into reality with its customization ready and easy to control nature.
Even if you decide to leave the general style and arrangement of the theme and do small changes while adding your own content, be sure your website visitors are going to enjoy it.
However, if you are for a more detailed customization procedure to completely change the form and function of the theme, you can use the potential of the theme with Live Customizer and easy to follow admin panel, preloaded elements, controls and shortcodes and even extend the given functional framework with new plugins and add ons.
People want to review musical or cultural programs, attractions or events before visiting it. They are also used to finding everything online before buying, be it a digital or physical product, services or ticket.
Hence, creating an online environment for your culture or music related business offering as much information as needed, as well as ensuring a commercial platform with all the available products and services with relevant descriptions, pricing, categories and more is what you can do with Music Producer.
Showcase your band or song lists, advertise upcoming festival or museum night, announce the next exhibition and display the best of its collections on the homepage slider or in gallery area without much of a hassle with this fully responsive and admin optimized template.
If you prefer more dynamic and adventurous website solution to boost the presence of your cultural website, look no further than Adventure.
It's one of the most energetic and customization ready culture WordPress themes to satisfy the needs of absolutely any type of culture related website or blog, from tourism culture to theater and everything in between.
Selling tickets for the tours and cultural events can also be quickly organized with this plugin friendly and e commerce optimized template. Along with commercial plugins.
There are also hundreds of others ready to work with Adventure smoothly, like translation, shortcodes, menu, event and calendar, social sharing and more.
Wedding Rituals is marriage and couple, tradition and rituals, culture and artist, museum and library WordPress theme you can choose to have at your disposal as a reliable and cost effective website building and promotion tool.
The theme is customizer based and unspeakably flexible in customization so that you can choose to have a website that will completely differ from many others with its attractive color pallete, legible yet modern looking typography, high quality image deployment, social media integration and finally, boosted search engine results.
Charm is specifically suitable for bloggers or blog style website owners who need a multimedia friendly, visually captivating and functionally accurate platform.
You can use it as an all inclusive blogging area with separate section or column for cultural news and events or can dedicate the whole site to the promotion of your culture related business or personal undertaking.
A wide array of preloaded features and elements is there to accelerate the process of a wonderful website building so that your website guests can enjoy the final product, smoothly navigate through posts and pages as soon as possible.
The theme is also shortcodes based and well coded with HTML 5 and CSS 3, as well as has been checked for its error free cooperation with diverse plugins and extension for your website to have a more diversified and unique look.