In order to properly tell the story of the modern cooking WordPress themes, we have compiled the list of the best of them and are going to present them for cooking and culinary bloggers, food and drink.
Restaurant and café related website owners, food and recipe, homemade lemonade and online grocery store, Japanese and Chinese cuisine, kitchen and chef blog runners and others.
What is cooking – science, art or craft? Well, this multipurpose and multi faceted concept harmoniously combines all three aspects.
On the one hand, it's a daily responsibility, sometimes simple and sometimes time consuming and painstaking, but bringing pleasure in any case.
On the other hand, it's a science on the proper nutrition and healthy eating. Finally, it's an art and a boundless source of creativity opening up space for imagination embodying and presenting traditions and food culture of different countries and nations.
If you are somehow related to this wonderful cooking world and want to have some online presence revolving around it, look no further than our collection of cooking WordPress themes.
Any kind of niche specific business or undertaking, from small to big, from personal and entertaining to professional and money making, absolutely anything can find its best attendance in the digital realm with one of these culinary and cooking WordPress themes.
What makes these templates so demanded in the modern marketplace is their simplicity and affordability in usage and customization.
Unless you have been hiding under a rock for the past years, you will be capable of completely controlling each of these cooking WordPress themes the way needed and bring the most relevant customization plan into reality with any of them.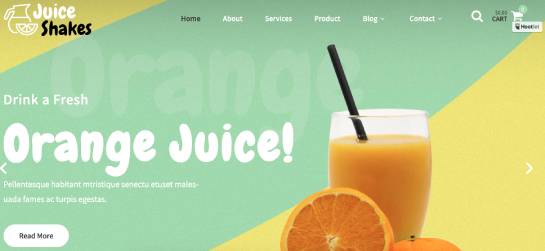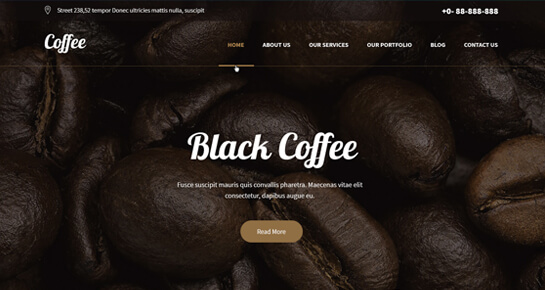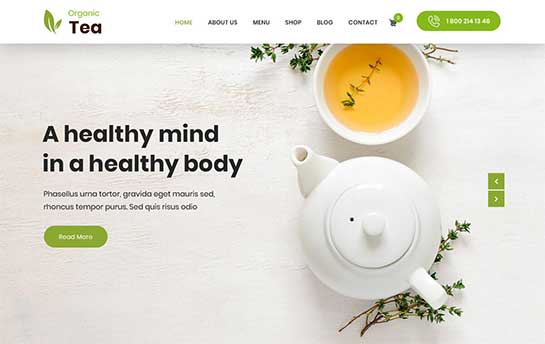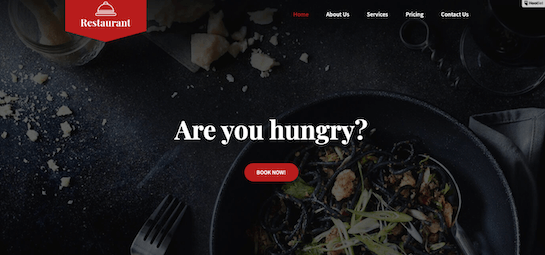 Ele Restaurant is a tempting cooking WordPress themes list made for WordPress users so that they can establish a beautiful and alluring website for cooking, restaurant, bread and breakfast, and related types of niches.
Using one-click import option, the complete demo can be important. However, the theme offers a large featured image that perfectly suits all your niches and will help you to highlight your recipes.
You can easily add your own recipes and can sell them easily directly through your website because of WooCommerce plugin.
You can easily tweak colors, fonts and can upload a customized logo. Also, you have several layout options to choose from. The template is responsive, translation ready and offers extensive documentation.
Catering has a simple yet beautiful layout to showcase and organize your recipes in a great way. Plenty of spaces are provided on the homepage to display your most well-known recipes.
To make your visitors mouth water the template offers stunning featured images and a slider section.
You will find that you can also add your delicious recipe information and related tips on the blog page.
Catering template is mainly created for catering agencies so that they can serve their services with ease but it can be also used to create a website for restaurants, hotels, motels, and so on.
Some major features of the Catering theme are responsive design, multilingual, user friendly, mobile-friendly, and much more.
Pizza stands out from many other food and cooking WordPress themes thanks to its stability in operation and innovative appearance.
These two decisive factors form a unity that attract even the most demanding website owner who is looking for an ideal mix and match of contemporary form and error free functionality.
Homepage default sections and areas are adjusted and arranged to be a reliable basis for any kind of niche specific textual or multimedia content to make sure your website justifies your objectives and wishes.
Footer, header and sidebar areas of the theme which are all widget friendly are also where you can put links and buttons, credibility boosters and other important elements to increase conversion rates.
Marketing your cooking brand or food court, pub or tavern, restaurant or eatery, cooking courses or recipes will be more productive yet more cost conscious if you choose to have Perfect Food as a starting point of your online career.
Even if you are expert in culinary art, you are not going to make money from it until people knows your name. In this relation, Bakers is exactly what is going to make you popular for thousands of online people and let you have a huge army of followers.
The theme's accurate yet engaging look along with technical and structural relevance and search engine optimization is going to contribute to the process of online brand building and bringing more and more people to your cooking and culinary posts, recipes, services, events, cookbooks and more.
When it comes to presenting and marketing your cooking talents or food centric business, recipe platform or online food delivery services, Recipe is one of the most valuable cooking WordPress themes you can have as a weapon in your arsenal.
Your website or blog based on this responsive and visually alluring, well coded and improved template is going to be your business's central hub and the main point of your marketing efforts.
Moreover, you are not going to suffer a lot in terms of financial losses when it comes to purchasing or customizing Recipe as this template is affordable and customization ready at the same time.
The digital platform has long opened up new avenues for food and drink marketers, as well as cooking experts to approach their target audience in a less expensive arena and with fewer efforts as ever spent.
Beer and Pub is a wonderful example of such avenues giving you an endless freedom and environment to breathe and bring all your creative web solutions into life with your website.
Hence, you can customize and change the default template on a regular basis to keep your presence up to date and productive around the clock.
Additionally, you can choose to have supplementary tools and controls with compatible plugins for commercial and recipe sharing or any other purposes.
Wine Pro intends on using the latest web development trends and dynamic marketing strategies in order to push your website forward towards the highest rankings and revenues.
And all you need to do with this shortcodes based and live customizer packed website template is to make sure its look and feel goes well with the message and values of your cooking business or working profile.
It means you will be capable of mixing the right colors with slogans and images, buttons and call to actions, implement the best content publishing strategy with post scheduling and blog area control, etc.
Finally, you can also use international strategy and go multilingual with the help of translation plugins which work well with Wine Pro.
Integrate all your thoughts and efforts into building an online space for your own cooking business and do it in the most effective fashion with the help of elegant looking template called We Bake.
From sharing the most interesting and useful content with your audience and selling food online to disclosing baking or cooking secrets with your website, everything can be quickly arranged and controlled with this SEO and SMO ready, user and customer centric baking and cooking website builder.
In order for you to direct your efforts in the right way, We Bake has been optimized for plugin compatibility which enable you to obtain an abundance of information and data on your website guests and their behavior on your website on the one hand, and reinforece your website with new plugins on the other hand.