The best construction service WordPress themes are put together this time for construction and building companies, contractors and engineers, inventory management and real estate, residential and office construction businesses, design and architecture websites and blogs.
Whatever surprises await people in the political and economic life of their country or region, some things required by people every now and then remain unchanged.
Food, clothing and shelter are the things people will always need the most irrespective of their financial state or social life, age or nationality.
It's the construction and building business that always remains "afloat" even in the conditions of sever crisis and brings huge revenue.
Anyway, even the most seasoned construction agency or organization should direct marketing activities to the revelation of potential clients and customers, investments and partnership in various areas and fields to sustain the dynamic competition and guarantee a stable profit.
In this spectrum, one of the reasonable marketing forms as of present is the highly informative and malleable website.
If you run a small or an experienced construction or planning service and has an erroneous opinion that building the online version of your site has to do with large financial resources, think twice.
In this article, you are going to find the best and the most affordable construction service WordPress themes which will help build a profitable representation of your relevant business without resorting to enormous financial costs.
From a technical standpoint, those construction service WordPress themes are fully reliable and are equipped with the latest web development trends and web design solutions.
Otherwise stated, you can use the given platform in its entirety and make it totally legible when it comes to showcasing the expertise of your contractors or builders, designers and specialists.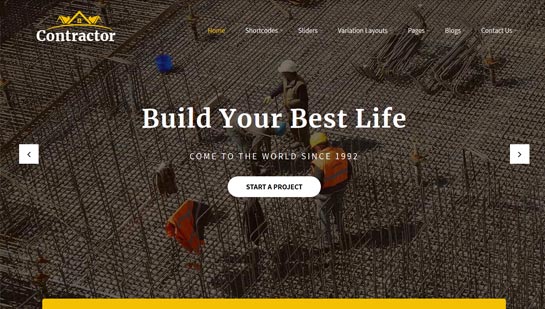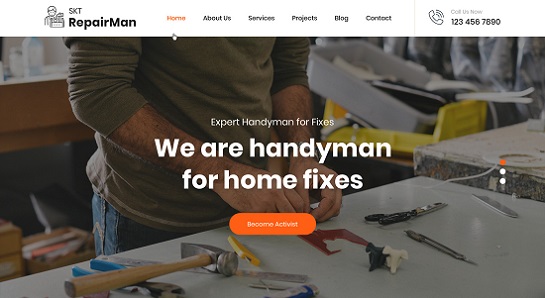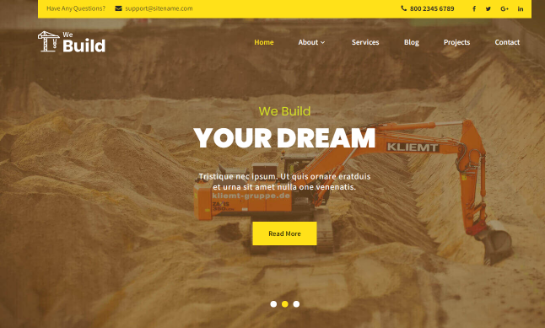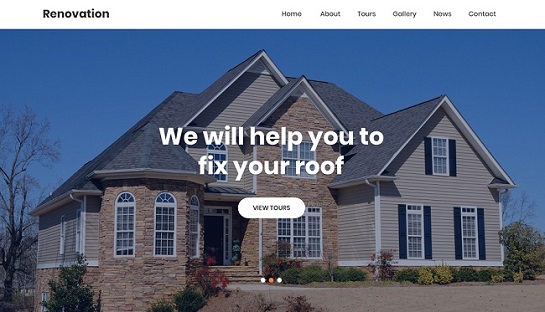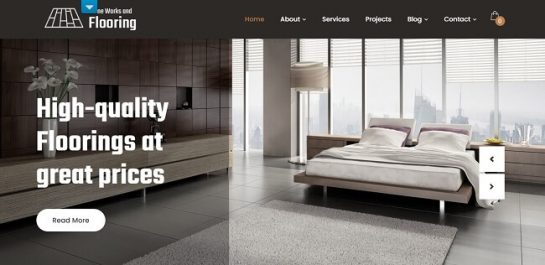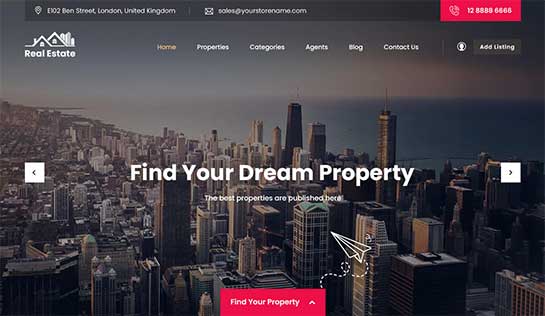 Real Estate is one of the freshest and the most competent real estate and movable property, architecture and construction service WordPress themes you will find absolutely stunning and relevant to your specific needs.
Being the output of the hard work of our dedicated specialists and web developers, Real Estate comes stable at every stage of its exploitation, from the installation and activation to customization and daily updates.
With the coding processes and the necessity of programming knowledge reduced to the absolute minimum, this template makes it possible to achieve the target functionality by the application of preloaded shortcodes.
As for the other pluses of this elegant template, it is well formulated to exude total responsiveness and mobile friendliness, flexible layout for management procedures, as well as SEO compatibility.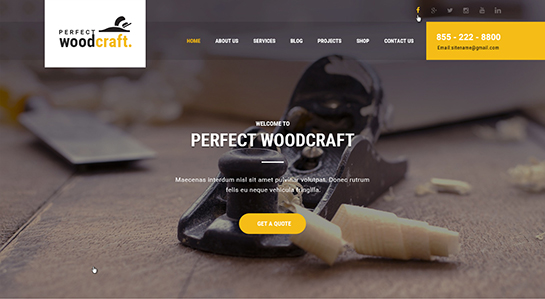 WoodCraft is the next technologically savvy and saturated templates designed and checked for its consistency with construction and renovation, wood and furniture businesses, sales and rental services.
It's a totally purposeful and resourceful website template with a lovely esthetic to serve your content in the most accurate and eye catchy fashion.
A modern and durable coding is what makes this template both visually and functionally relevant, as well as well optimized for any portable device usage and browsing.
This SEO and SMO centric theme also goes smoothly with commercial plugins, including the famous WooCommerce plugin and makes it super easy for you to sell your construction services and projects, designs and drafts, products or whatever it is.
Designed for the most criticizing clients and customers, SKT Architect Pro is the next example of how the best construction service WordPress themes should be.
When landing on your website, first of all, people are looking for the relevant services and products, their characteristics and descriptions, as well as prices.
SKT Architect Pro is well thought out in this relation and comes prebuilt with the relevant areas where you can enlist all your construction services and products to be ordered or purchased.
About us section is also given for showcasing your business profile, business origin and establishment, achievements and awards, etc.
Other necessary content zones and functions are also possible such as gallery section for visual content and images, as well as contact form for letting clients address their questions and inquiries to you.
Another beneficial way to brand your construction or building, moving or packaging, HVAC and cleaning business or other household services is Movers and Packers Pro.
From giving the general picture of your business to delving into its peculiarities and intangible parts, this template is ready to host any kind of textual and visual content.
Admin dashboard of the theme works just out of the box and helps you in the realization of all your objectives, from having a colorful yet uncluttered web design to making your content SEO optimized via SEO plugins or translating it into different languages.
SKT Industrial comes as a typical solution for businesses of any type or nature which is revolving around construction and architecture, real estate and apartment, their appearance and functionality, presentable look and clean condition.
The user centric approach of your future website based on this responsive and widget friendly, entirely controllable and easy to navigate template will be the bright example of your expertise and experience.
If you want to go beyond the nationally recognized clients and customers, prospects and chains, you can organize the shift from the locality based company into a globally popular one by having your content translated into as many languages as you need.
SKT Construction Pro is one of the typical and qualified construction service WordPress themes to market your construction planning and management, design and building, renovation and repair services.
From private agencies and creative designers to vendors, contractors and suppliers, anyone can greatly benefit from this well coded and exceedingly substantial website building toolkit.
Your website needs to clarify the objectives and purpose, as well as the accountability and reliability of your services and offers.
Therefore, SKT Construction Pro incorporates all the suitable content management sections to quickly replace the demo content with your own one to prove the strong points of your business.
Construction is a competitive field, and given that and that competition can be downright intense, that's reason enough that you need to be checking out some of our construction service WordPress themes.
As an owner of a construction company, you need to do much more than relay on traditional ads in the local papers to make an impact and that means setting up a professional website.
You can always get this done with a web development company, which can be cost exorbitant or get this done yourself.
The fact is that you can set up your website easily by using WordPress as the main platform and even design it so that it looks professional and before you ask, you do not have to do any coding as the process is mostly automated.
Whether you specialize in developing industrial plots or in developing residential high raises, the fact still holds that you would still have to adopt aggressive marketing tactics to make sure that your end message reaches your customers.
Whether you are running a small construction company or provide construction related services, you would still need a website that's built using a construction service WordPress theme to reach potential; customers.
So whether you are looking to increase your customer base or looking to re-brand yourself, you still need to use the right theme for your website which is why you should check out some of the free as well as the premium ones currently available.
Most of these themes come with trendy designs, latest layout along with additional tools, pre-built pages such as order pages, about us, testimonials, projects, invoices and much more.
So you need to decide whether it makes sense to use themes that come with pre-built pages or to design your own. Needless to say the former is preferable since it does not involve any coding.
That's the great thing about WordPress – apart from the fact that it is a solid platform, it comes with a built in flexibility, that allows you to tinker with the layout and even custom build your own pages, with ease.
There are a few things that you may want to keep in mind; you may want to go with themes that come with a simplified layout without too much clutter on the front page.
Essentially, you are trying to reach out to new customers and get them to make an informed decision. That is why overloading them with a lot of information right on the front page would be a mistake as it can turn people away.
Your website is the face of your business and you need to ensure that the whole website has a professional look, with information architecture in place, along with all the requisite images and media concerning your current and past projects.
All of these can help you convert viable leads into actual paying customers. This is why it pays off to choose the right theme, layout and templates for your website.