Cab service WordPress themes for Taxi Cab Rental Websites
Every service company is coming up with websites these days because they have understood that offline marketing has very limited scope.
As a matter of fact, most of the clients of the leading services companies come through online sources by digital promotion.
The importance of a website is very high if you have a cab service company. Most of the potential customers especially the local ones search for cab service online to check and compare services and tariffs.
To build a proper cab service website you need to use cab service WordPress themes which are pre-designed for cab service companies.
It is also SEO friendly to give you an edge over your competitors. There are multiple widget options to show awesome deals and offers.
It is one of those tailor-made cab WordPress themes that require minimal modifications. All the necessary pages, contents, and plugins are already installed. The looks and color scheme are classic and it is retina ready.
You can have e-commerce facilities as well. It is SEO friendly and comes with all the plugins for social media integration and promotion. You can showcase the collection of cars and special features through gallery and sliders.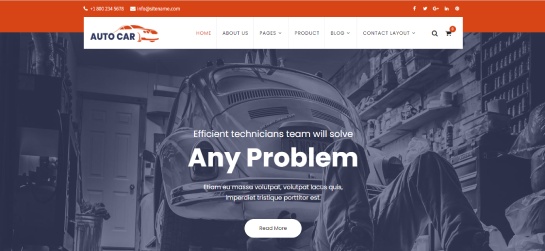 From its name, you can understand that it is one of the best cab service WordPress themes. It comes with all the sample content for instantly designing.
It is mobile friendly and most of the customers are likely to be mobile users. You can make changes with the customizer and have a live preview.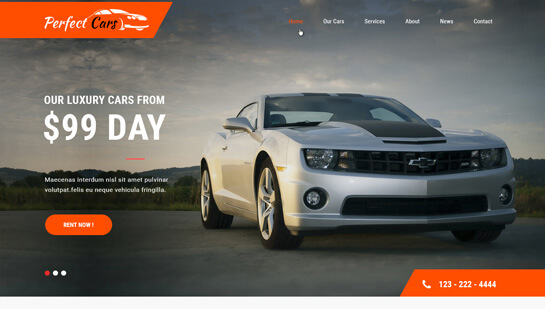 Cab Rental multipurpose cab service WordPress themes. It is more helpful for creating a website for taxi businesses.
While creating a theme the team of SKT Themes has taken an important aspect into consideration that the taxi business needs awesome online presence so that they can promote their brand in unique and strong way.
The theme package is included with the three different demos where you can select any demo to create a website as per your dream.
These demo templates has covered the contact page, testimonial page, service page, and different inner pages plus some of these demo can be used for creating a taxi blog to publish latest information and news.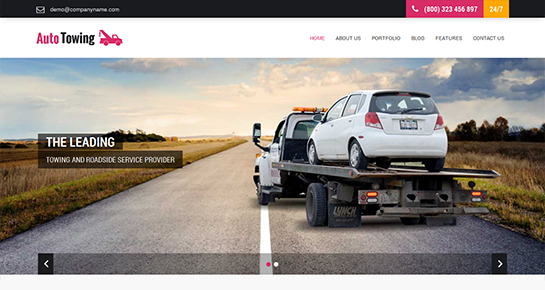 It is one of the taxi cab WordPress themes on the list. It is tailor-made for cab service companies as there are multiple call-to-action options.
It has classic looks and hence, visitors would instantly love your company and opt for your services. There are amazing sliders and galleries to captivate the visitors and bring them to your side.
You can embed maps, videos and have a payment gateway for advanced booking. There are multiple templates and layouts and you can change the overall color with a single click.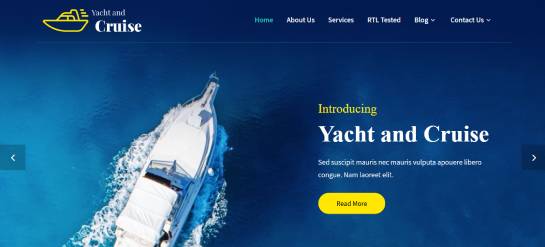 Yacht and Cruise is one of the most eye-pleasing cab services WordPress themes that will define the quality of your services. You can have animations on header and footer. Live changes can be made with the provided customizer.
You can have all the functionalities you want with the standard plugins as it is compatible with all of them.
It has the all-important event calendar and hundreds of fonts and icons for beautiful representation. It also has blog section to engage the visitors and provide them quality services.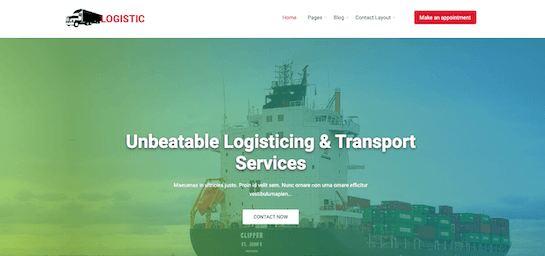 It is a multipurpose WordPress theme with all the required features to design a website you want. It has translation and multilingual support so that you can target local and global customers.
It is a perfect theme cab service WordPress themes if you want to have payment gateway on your website.
There are so many pre-installed templates to give new relevant looks to the inner pages. You can show the services beautifully in separate pages with pricing and service designing plugins.
You can also have a forum with bbPress to discuss different topics and issues and engage your customers further.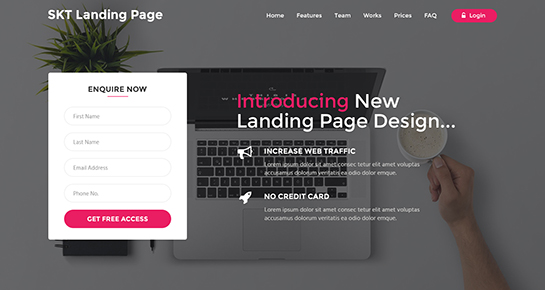 It is a simple one-page WordPress theme but very powerful in attracting the attention of the web visitors. It has beautiful color combination and minimalist design components.
It is best to showcase the services for companies that take offline payment only. You can also showcase your app or other features or services beautiful through it.
It is very lightweight and has very fast loading time. You can change color, font, and layout very easily with a few steps. It also comes with a pricing table to differentiate between different cab services.
Though the theme may just look improper for a cab service theme but it is highly effective. All you need to do is insert the appropriate images and videos and required content and it will be done in a splash.
All the service pages with WooCommerce support are already integrated. You can highlight the services beautifully. All the latest and standard plugins are applicable with it. It is also fast and SEO friendly to put your company ahead of our competitors.
Stay Here is primarily designed for tours and travels company. But if you offer any cab service for long tours and rental services at popular tourist spots, you can use the website to your advantage.
It has beautiful layouts, colors, and overall design. The sliders are amazing with awesome animations and transition effects. It comes with advanced shortcodes to embed videos or special designing in the inner pages.
There are options for call-to-action and blog section for posting press release, new services and special places to visit where you cab service is available.
It is a feature-rich cab service WordPress theme with compatibility for most of the popular plugins for SEO, SMO, sliders, and galleries.
It also has support for WooCommerce and translation. There are some amazing plugins available for creating contact forms and embed them in different places.
Several blog layouts and templates are available for inner pages. With the advanced shortcodes, you can embed eye-catching designs to display videos, write quotes and actionable contact information.
This is one of the unique taxi cab service WordPress themes where you can show a map or route to a visitor in the background of the home page based on his location. It has innovation menu design with classic transparent ribbon like style.
You can design inner pages with different templates provided and the plugins for sliders and gallery are pre-installed. The design is completely flat and it comes with more 500 fonts and icons.
If you are running a cab service company, then it is vital that you set up an online presence at the earliest for that's exactly what your competition has over you.
Feel free to check out our cab service WordPress themes but you should know that setting a WordPress site is not merely about marketing or getting the word out but has more to do with providing customers a range of tools that will make it easier for them to book cabs and even to track their cabs online.
It's about providing your customers with quality service which should result in better user engagement, higher conversion rate and theretofore, with better SERP.
You should be able to do this and more by choosing one from the many cab service WordPress themes. Here're a few reasons as to why you need to install this theme at the earliest.
Easy booking: With the right cab service theme integrated into your website, customers should be able to book their cabs in an instant.
Moreover you can use some of the add-on features to add options for your customers, ensure that your website is ecommerce ready with a payment gateway to facilitate fast payment and a secure platform to do it in.
With the right cab service theme, you should be able to do that and more.
Online tracking: With the right theme, and embedded maps, your users should be able to use your website to track their cabs and even organize their trips in advance.
By enabling status and tracking, you should be able to enhance user experience on your website and this should lead to more traffic and better customer feedback, higher SERPS and much more.
Multiple payment options: When choosing the theme, you may want to make your website compatible with various currencies and make it compatible with digital wallet as well.
But before that, you need to make sure that your site is SSL encrypted, so as to offer your users with more protection and a secure platform to use. Given the variety that's available from CC, debit cards, digital wallets; you need to set up a payment gateway that manages to incorporate most of the important payment formats.
By doing so you should be able to provide your customers with more payment options which should help make your website more popular.
Free vs. premium: There are a lot of good cab service themes that you can go for, both free and premium. You just need to know what your current requirements are and then choose the right theme accordingly.
It is Important that you choose the right theme to make a meaningful impact or for your website to see a decent amount of traffic.
These are some of the reasons as to why you should choose a cab service theme for your website; with the right theme at hand, you should be able to increase your user engagement, tap in more customers, develop a larger audience base and become one of the premium cab service companies in your location.