WordPress themes have long proved themselves as extensively reliable and user – directed online content creation and development self – hosted tools ready to be exercised for any purpose, be it individual or corporate. With smart and stable open – source software, it is pretty easy to get started with and set up a publishing platform, so that no one will ever need some additional developer's or IT specialist's assistance. Hence, when compared to other products, WordPress powered template are praised for a powerful range of advantages over thousands of others, which naturally results in their presentation in the people's eye on many preferential terms.
Anyway, making a selection out of vastly proposed WordPress themes to run a successful and challenging website seems to be a rather bewildering process, therefore in this article top 8 best selling WordPress of 2016 supported themes will be highlighted, which are multiconcept, simple in usage and adaptable in nature, subsequently, they can be properly used for you next project of any kind or direction.
Take a look at the below – proposed templates and choose whichever fits your needs and requirements the most.
1. Girlie: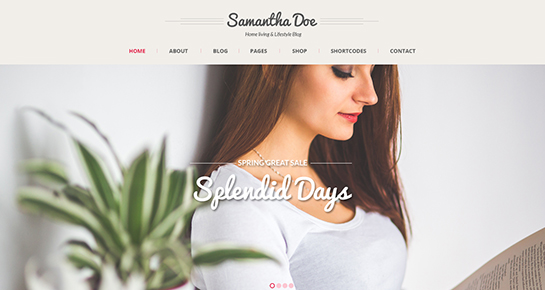 Being stylized with feminine shades and touches, Girlie comes with cutting – edge technology and highly dependable structure to be utilized for any girl or woman – directed websites and blogs. This deeply versatile and resourceful theme has been professionally put together by an experienced group of specialists to provide high level of any website performance and correspondence to all the modern standards and rules put forward by the WordPress community. Moreover, accurately worked out and precise layout tools let you customize and modify the default theme appearance and functionality as per your ideas and imagination.
2. SKT Construction Pro: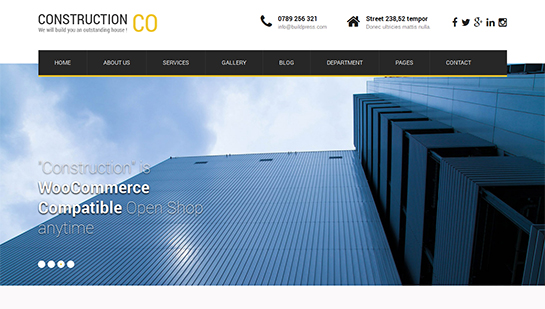 SKT Construction Pro is the next top selling and highly popular WordPress themes of 2016, which has been minutely checked by thousands of customers from diverse corners of the world and won their respect and confidence. Primarily this refined and polished, smooth and sleek, modernly and aesthetically designed theme has been built for construction and architecture purposes, however, thanks to its all – purpose and muti – niche structure, it can cater to other industries and representations as well. Established on a strong and stable responsive layout, SKT Construction Pro smoothly adapts itself to any screen size and runs perfectly on it.
3. Stay Here: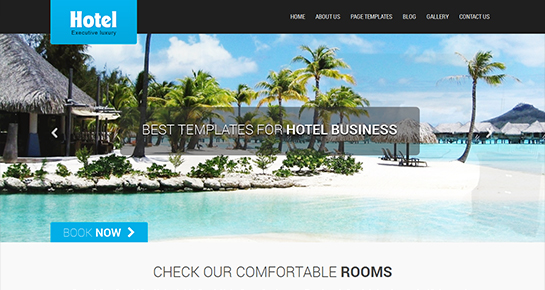 Very clever and smart, modern and tech – savvy, attractive and eye – catching, simple and straightforward, Stay Here comes optimized for easy and lightweight installation, running and user – friendly operational framework, so that every single person can check the fidelity and productivity of all the theme possibilities and essential potential. As diverse statistics show, this premium quality WordPress template is also among the best selling
4. Movers and Packers Pro: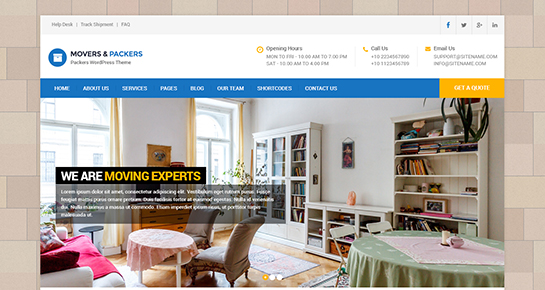 Movers and Packers also records high level of sale in 2016. This WordPress – powered theme demonstrates a neatly structured and deeply polished platform on which any kind of content catering to moving, packing, transportation or logistics services can be uniquely displayed. Cleverly coding of the theme prevents the user from the necessity of getting stuck into complicated tasks for the relevant website configuration to match the specified goals and objectives. Movers and Packers Pro has been deliberately crafted to accommodate to any mobile and tablet usage without affecting the quality or performance of the latter.
5. BeFit Pro:

BeFit Pro is deservedly introduced in our list of the best selling WordPress products with its balanced correlation between strong and powerful external appearance, dynamic design and graphical solutions, as well as extensively thought out and resilient structure. By the application of this theme you can easily realize your project in relation to any fitness, gym, online coach, dances, health – center or any relevant individual undertaking or company business manifestation online, thus being accessible for more people. The stable and smart framework of the theme is totally responsive towards all kind of modern technological products, ranging from PCs to diverse mobiles, smartphones, tablets, etc.
6. IT Consultant Pro: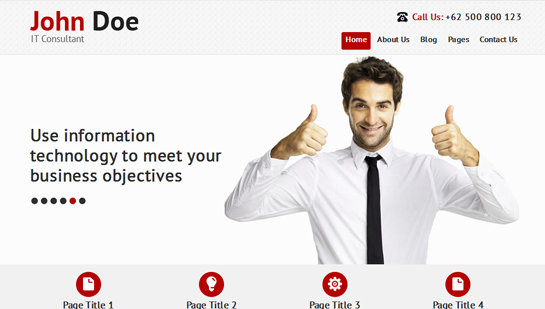 Another preferable and highly recommended best selling WordPress solution, on which any further website or blog can be dependably hosted, is IT Consultant Pro. This exceptional product is loaded with an excellent mixture of smart and beautiful design, modern and creative graphical touches and sophisticated inbuilt operational framework, powerful set of diverse theme sections, options, features and elements to build any consultant, speaker or online coach website to present all the respective services and assistances that can be rendered and get the maximum out of it.
7. SKT Full Width Pro: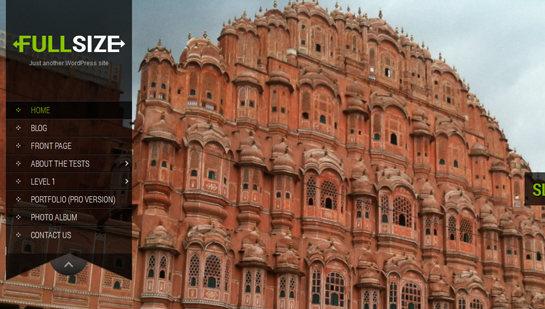 If your next undertaking is intended to target on the website visitor's visual perception, than SKT Full Width Pro is the best solution for your photography, portfolio, design agency or any such initiatives. Checked and confirmed by lots of clients, this deeply creative and user – friendly output will present your website from a more professional perspective, thus considerably advancing your business in the relevant online marketplace. Being highly compatible with different slider plugins, the theme grants you with all the possibilities to present high – resolution portfolio content in slides spanning the whole width of the homepage and control the effects available for them.
8. Design Agency Pro: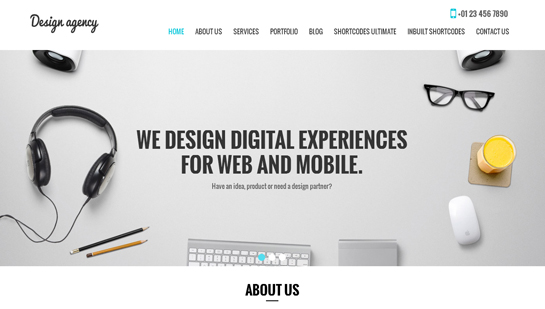 Just like the above – mentioned theme, Design Agency Pro is also considered one of the bright representatives of popular and chart – topping products of WordPress. This creatively and deliberately designed, graphically polished and precise template consistent with all the modern trends and standards any competitive theme should share is preloaded with a stunningly resourceful collection of shortcodes, icons and fonts to provide the best functionality of any website or blog, responsively stylized framework to be compatible with all kinds of frequently used mobiles and other devices, as well as perfect compatibility and consistency with all the requirements of modern and applicable WordPress supported plugins and extensions for the website better performance and greater commercial results.