The best B&B WordPress themes are heap up in this article for all B&B and hotels, vacation rooms and hostels, resorts and beaches, as well as other small businesses of this kind.
People are constantly in vacation or business tour planning mode.
And as you can guess, the first thing they do is to glance over all the information available in the digital platform to virtually reveal this or that hotel or resort, its cozy atmosphere, surroundings, and generally speaking, all the pluses and minuses of this or that location, residence or destination.
Given the fact, that having a practical and accessible website is a must for any hotel and tourism – centric businesses and agencies, WordPress content management ecosystem has taken care to give rise to a category of respective B&B WordPress themes and serve it to its market – base.
Luckily enough, there is never a shortage of client and customer – optimized, truly powerful and artificially intelligent WordPress – based solutions for any kind of bed and breakfast websites as for present. But this is only one the A-side of the case.
The B-side is that with choice comes confusion and disorientation. Hence this article is intended for any travel and tourism business representative who want to find the true north in his future hotel or beach, B&B website – based related business.
With those best B&B WordPress themes you don't need to follow any upright learning curve to be able to master your website. Moreover, each of the proposed templates will definitely ease you into its management and customization at every given moment.
Best B&B WordPress themes for bed and breakfast websites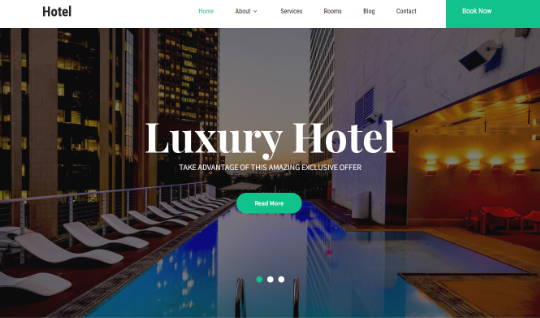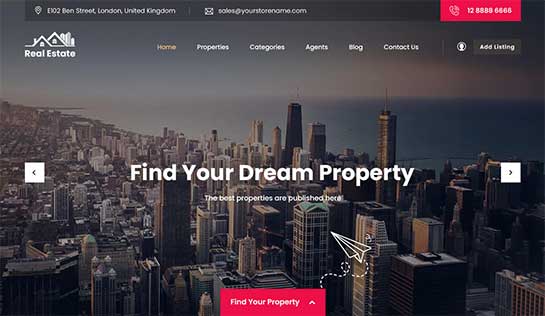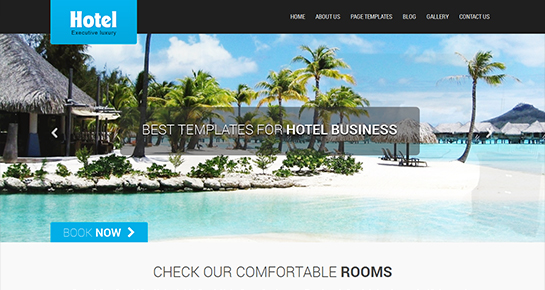 You can choose Stay Here if you dont want to create a website from scratch. The design of best B&B WordPress themes will go with the apartments, condos, hotels, holiday houses and restaurant businesses.
Whether you are looking to create a website for showing hotel details or to create a booking system you will find that Stay Here is the best option because it is very easy to use and easy to understand.
You can create a professional and functional WordPress website without writing a line of code. This theme is the best collection to build your bed and breakfast website in 2020.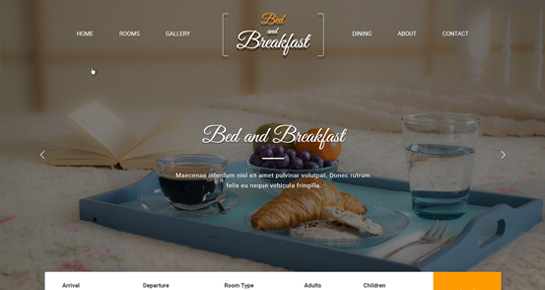 Bed and breakfast is one of the most astonishing B&B WordPress themes you might be given many hours for searching the best theme for your business and now you have found the right place to promote your brand in online business.
The template and the layouts are best for rental property and hotel based businesses.
The theme will help you out by driving more user's attention to your business website. Each and every option in the theme will give your website a unique look.
The most important advantage that you will experience is elegance and simplicity. If you want you can add some plugins to it.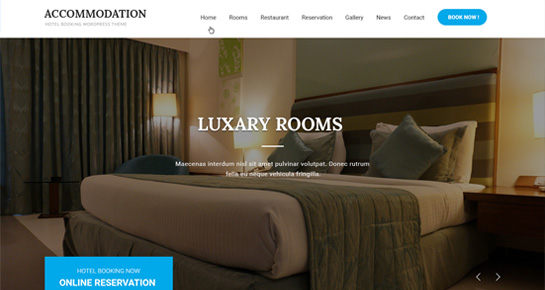 Accommodation is most commonly used by hotels and vacations related niches. It gives you unlimited options along with the easy backend option to design your website as you want. You will be able to track each and every payment and bookings very easily.
It gives you access to the page builder to create a maximum number of 7-8 pages. You can also use any other page builder as per your choice.
The site builder is included with lots of widgets, fonts, graphics, etc. Translation plugin, WooCommerce setup, scroll option, etc all are easily compatible.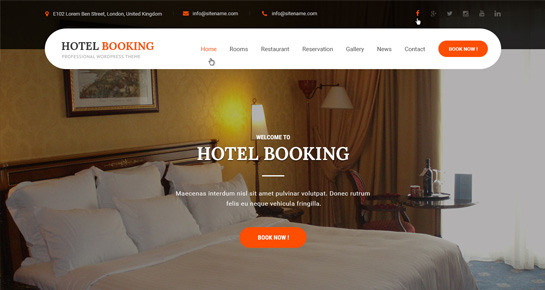 Hotel Booking just takes a few minutes to set up the complete demo content. The one-click demo import option is also given for free to use. Hotel Booking is actually integrated with the hotel booking plugin that will make a complete booking process more easier.
Also, you can use this theme as you want. Like you can integrate booking appointment plugin if you need a setup for making appointments etc.
Because of regular advancement, the theme is made supporting with all type of page builder, you even dont need to deal with one line of code. Drag and drop page builder, elementor, etc.
In case you want to see your B&B or beach related business constantly in action across the digital platform, you can consider the candidacy of Ele Restaurant as surprisingly resilient and stable, user and developer – optimized B&B WordPress theme to cover all kinds of traveling and hospitality – related topics.
Armed with color picker to stress out your favorite color gamut, translation and e – commerce ready, Ele Restaurant has been furbished to function at a near – perfection level.
However, if you are faced with any kind of error or vogue situation, you will be totally capable of getting to the root of the issue easily, since this template shares one of the most intuitive and easy to follow structural peculiarities for each and every web admin.
Additionally, Ele Restaurant shares much – demanded responsiveness and cross – mobile compatible design when it comes to your mobile or other device website users.
Otherwise stated, you are not forced to have multiple designs for each mobile or browser, instead, your website and its content will be ready to keep up with endless screen requirements, dimensions and sizes, from small to large.
Another low – cost marketing strategy at your disposal can be The Trip as one of the affordable yet best B&B WordPress themes to successfully create and nurture mutually beneficial relation with clients and customers.
This robust and ambitious, lively and attractive, smooth and sleek, HTML5 and CSS3 – based has all the potential to be one of the key takeaways for every single tourism – industry representative, agency or brand to achieve broader social recognition and customer loyalty.
Powered by the stable and strong Customizer, this highly integrative, translation – ready and WooCommerce compatible, as well as totally customizable website building tool is specifically convenient for creating a credible and high – quality web content catering traveling, tourism, B&B, resort and other relevant topics.
Please, find another valuable pattern of the B&B WordPress Themes to consider for your upcoming B&B website in the face of Perfect Pizza.
This template exhibits thoroughly general – purpose identity when it comes to highlighting this or that specific content in a customer – optimized fashion.
Hence, the possible range may include interior design and architecture, hotel and hostel, trips and B&B, restaurants and cafes, bistros and bars, pizzerias and coffee shops, as well as other food – centric online initiatives.
Since the clients of the above – mentioned industries are a promiscuous bunch, with this template you are free to arrange and showcase your website the way you think proper for the majority of your website visitors.
And what is more pleasurable at this point is that you don't need to shell out additional financial means in order to revamp your old website or create something new and appetizing to increase your web traffic.
From balanced performance and persistence under any circumstances to visually alluring design and graphics, from multipurpose character to battle – ready functionality, Furniture Pro is the one to furnish you with a second – to – none website building basis.
To support your online reputation and high – quality working policy you have adopted for your relevant undertaking or business, Restro, as also among the best B&B WordPress themes is specialized in showcasing neatly– located theme sections and areas to publish your content and services in an accurately typecasted fashion.
This will let all your website visitors who are looking for the best tour packages or offers, interior design or furniture tips or whatever your website deals with, find the required information as soon as possible rather than digging it out after an irritating rummage.
In case you are inclined to make a visual impression on your website visitors and potential clients via attention – grabbing and striking photos depicting your tours or hotel rooms, look no further than Ele Luxury Hotel as one more pattern in our list of the best B&B WordPress themes.
Or maybe you want to whet their curiosity and appetite with your drool – inducing images of dishes and cookies? This template will serve that purpose as well!
All about creativity and originality, this image and portfolio – based template seamlessly aligns with your client's needs and claims, as well as lead them to the most informative parts of your website, be it a homepage full – width slider or categorized sections and areas.
The theme is also as responsive and mobile – friendly as it is quick in performance and plugin – optimized.