A handpicked assemblage of elegant beautiful WordPress themes for all those who understand and appreciate the presentable web design and the importance of the first impression in case of the website visitors.
Although uniquely stylized and unconventional layouts may be appreciated in certain cases, the truth is that digital – friendly people are keen to expect certain visual and graphical solutions from niche – specific websites and blogs.
Hence, the beauty of your online profile should incorporate all the modern and expected traits and touches to be accepted by all the website viewers as something valuable and worth scanning.
In this article we'll delve into some of the beautiful WordPress themes powered by SKT Themes for drawing the most interest from your clients and customers, partners and followers and even first – time website visitors.
And since the key driver of first impression is not only the look, but also the feel of the website, all of the suggested platforms are correlated between breathtaking visualization and smooth performance enabling the users to feel each and every component of the website.
Right from smooth navigable controls, fast – loading and error – free operation to informative and high – quality content.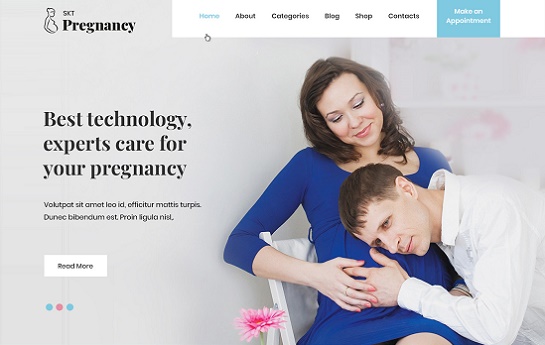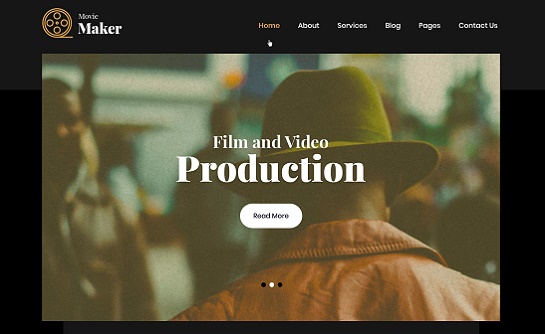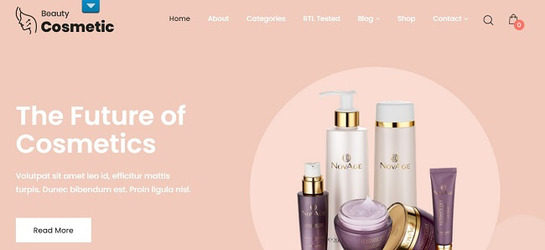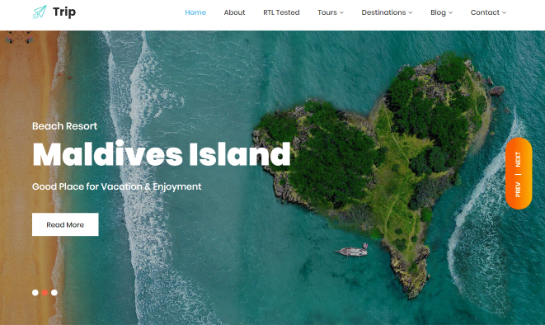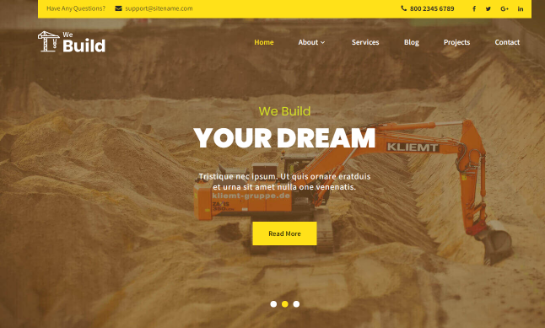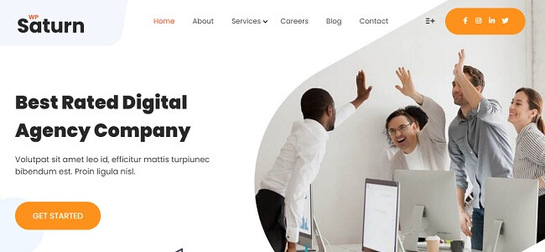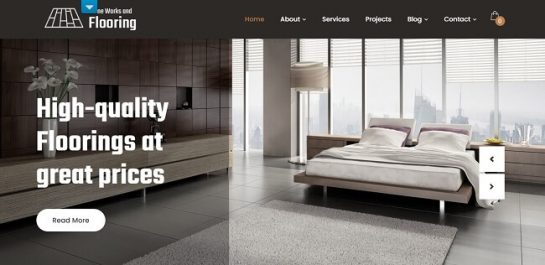 Landing Page can be a key factor in your business and marketing success, since this theme focuses on the fact that each and every person, trying to reach any website content is first of all visual creature, on which any line or shadow of the web design can have crucial decision – making influence.
In the client's never – ending quest for perfection, Landing Page offers one of the most engaging and concise web design solutions in the fashion of landing page to keep your content of any description as clear and perceptible as possible.
The overall flexible structure of the theme with its preloaded parts and options is more than enough for holding the hands of web viewers to specified points and calls to actions.
The next beautiful and awe – inspiring conversion path for any portfolio – based initiatives is The Art. In case you want to tap into the power of beauty and gravitation.
The Art as another product in the list of elegant beautiful WordPress themes comes into play. The ease of activation, management and customization of the theme will also contribute to your fast and productive promotional campaigns throughout the digital platform.
The theme's arsenal includes diverse header and inner header variants, footer layouts, page and post templates to choose from, preloaded shortcodes for content setup without all the buzz of writing lots of codes.
Plugin compatibility such as shortcode, gallery and slider plugins for bettering website overall performance and showcasing your images in the most effectual way, etc. No worries about your site's exceptional look when browsed via mobiles, tablets or other gadgets as every single line of responsive layout has been minutely taken care of.
Ensure your engaging and customer – directed atmosphere with availability around the clock by the application of interactive and original, creative and unbeatable Gravida. The process of creation of stunning displays and informative content.
As well as carefully splitting them into neatly – arranged zones for customer's easy involvement, this fully – fledged template comes bundled with lots of white space to focus the visitor's attention on the most wanted parts of the website.
Customizer running at its core for making changes to the theme and preview them without going to the frontend and coming back to the backend, gallery and carousels all filterable for outlining all the noteworthy images of yours, multilingual support with RTL languages.
SEO and SMO – compliant character for boosting your company or personal undertaking's rating and client awareness and much more.
Classy and fabulous, visually inviting and credible, Spirited Pro is one more example among elegant beautiful WordPress themes to seamlessly boost your business workflow online and extend the borders of your functionality.
Thanks to its blue and white – dominant and elegant design, the theme can inherently adapt to any business or marketing activities for gaining social proof and customer credibility.
The most applicable features of the theme include responsiveness and optimization across a variety of modern mobiles and tablets and majority of famous browsers, fast – loading rate and out – of – the – box capacity for adjustments in relation to any admin's decision of making this or that modification.
Unimprovable cooperation with plugins, such as gallery and slider plugins for dealing with high – quality images and portfolio items, SEO plugins for exploring new markets and assisting growth.
A ton of endeavor has been put to make Girlie a top – notch product for feminine representatives to establish their dominance in the relevant marketplace, run their online blogs, provide services, establish an online shop, etc.
Every woman or a girl will be capable of flaunting her unrepeatable style and taste with her posts and pages and make their fitting look in case of any small, medium – sized or big mobile or device screen with minimum changes.
Ready for the top – level usage, this beautiful template with specific feminine shades comes in a simplified way for every non – professional to master her website right from the ground up.
To expand the footprint of your company or personal brand online for the creation of cohesive customer experience across the worldwide networking platform.
In case your primary intention is to create a stunning website with a pixel – perfect and attentive eye for details and high – end norms for aesthetic superiority, then I Am One PRO is exactly what you are looking for.
This originally stylized and creatively worked – out template in the range of elegant beautiful WordPress themes will turn a website of any size and denomination to a highly – engaged digital community with lots of daily visits.
Packaged with design – to – match options, controls and parts, this wonderfully pliable and inspiring website builder with manageable menu, color changing options, Google fonts.
Icons and page template integration, full – with slider and the overall easy to use structure shares 100 % responsiveness, social media integration and standard pages inclusion.