WordPress themes are readily available. The only thing that you need to decide is which WordPress theme would suit your purpose the best. There are several WordPress themes for sports websites.
If you are planning to build a website of your own, then you have several options. You can create a famous sports publication or a news channel.
You will surely be impressed if you take a glance at these pictures. These themes are lovely and very responsive. Each theme has a set of handy features. These are not just responsive websites but can do much more than what it seems like.
Creating a responsive and interactive website is not easy. It requires a lot of effort. Getting a proper kind of engaging website is not easy, but then the WordPress themes are beneficial.
Here we have listed some of the best and well-known Baseball WordPress themes. Go through each of these WordPress themes and see how it can be helpful to you.
How are baseball WordPress themes different from normal sports themes? Just like every other sport has a distinct quality, the same applies to this genre of WordPress themes. These themes take little time for setup and have the potential to be published on an immediate basis.
The overall graphics, layout, templates, structures, and even the colors need not be changed. Finding such ready to publish options is a tough task which we have simplified for you.
This collection includes sorted and tested themes that can be used for creating a stunning and responsive website. Explore the list now and choose the best.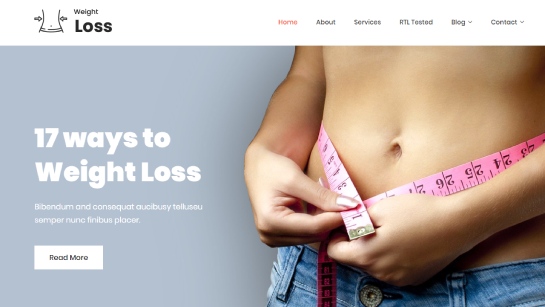 Fitt is a fabulous and dynamic multipurpose theme that is equipped with all the prerequisites for creating a baseball-based website. All the inbuilt elements are easy to manage and perfect for your niche.
You can conveniently create a website for soccer, football, and basketball also. The website setup process is quick, reliable, and easy. The default landing page is open to full customization and personalization.
This enables you to project all your content regarding your agency, team, firm, or business. All modifications in the template can be done swiftly from the page builder which is the most convenient option.
You can rely on shortcodes and plugins for additional features like calendar, bookings, schedules, etc. This ensures that your website avoids useless features and always remains best in performance.
You can live-stream matches and also update real-time results after making the necessary setup. Integrate it with your social media handles for a wider reach to the audience.
You also receive full support from the developers for one year and extensive documentation to resolve your queries. This is amongst the best and most reliable options for developing an impactful web presence.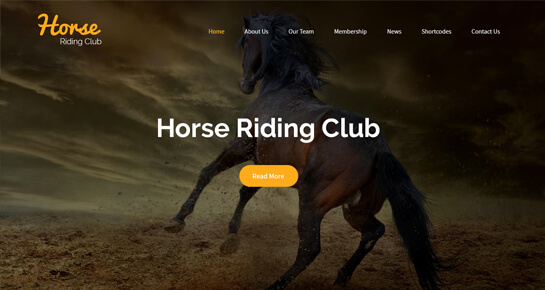 The best baseball WordPress themes are flexible, handy, and ones that reflect a sporting nature. This is one such theme that has all the above qualities and much more to offer for creating a dazzling website.
It can help you in projecting your league, games, teams, and everything else that you want to include. The inbuilt templates are HD-ready and retina-ready which helps in perfect featuring across all screens and devices.
Updating your website and broadcasting online tournaments will be a swift experience. Full customization across all sections, pages, and layouts is possible.
Not only this but if you intend to create a fresh template given your exclusive need then it is also possible. All the changes that need to be done from the backend can be executed and tracked in real-time from the customizer.
For supreme and unhindered performance it has been optimized for search engines so that the site loading speed remains fast.
It has been integrated with hundreds of shortcodes and Google Fonts which makes modification bliss. Create a stunning website and create a terrific webspace.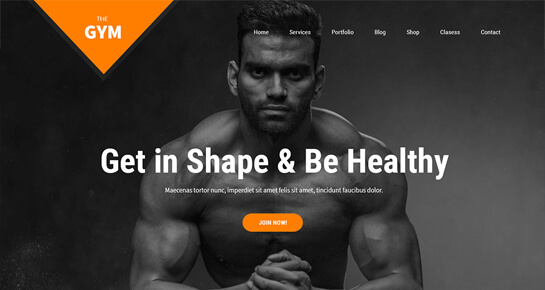 All baseball WordPress themes have the potential to create magnificent sports and sports clubs based websites. But it is never the other way around.
This theme is one such option that has the caliber, aesthetics, features, and other prerequisites for launching a baseball-based website.
The amazing and creative features will enable you to add multiple other sports as well to the portfolio of your business or information. The inbuilt templates are open to customization and retina-ready.
This ensures that all screens, devices, and browsers respond perfectly to it. Latest HTML5 and CSS3 animations are used in the development process, and it is in full compliance with other coding standards.
You can also create a member-exclusive web space with it and even set up an online store. The online store can be used for accepting payments relating to membership fees and for selling online merchandise.
The checkout window and another sorting process can be addressed easily. You can fully rely on third-party plugins for any missing features or add them through shortcodes.
Integrating social media handles for dynamic audience engagement and updating about events & matches is possible.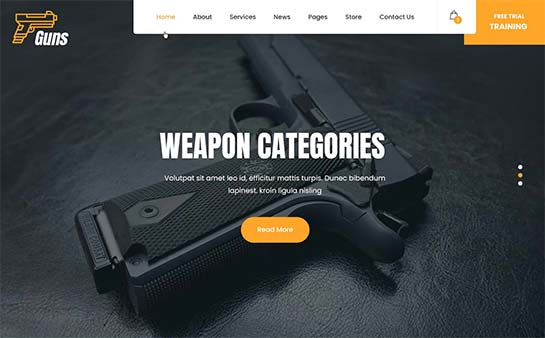 The last in this compilation of baseball WordPress themes is the SKT Guns. If you intend to create an updateable and dynamic website then this theme is for you.
Just like the energy and aura of the baseball game, you will be able to create a website with similar energy. The setup and installation process is free from all complexities.
One-click demo option will help you in adding all the suitable content and also manage the same without difficulties. The ready to launch templates require only minimum editing after including relevant content.
If you want to set up a baseball-related blog then it is also possible. A blog will add more value to your site and invite an organic audience to your site.
External plugins of all kinds are supported so that adding peculiar functionality never becomes troublesome. Why choose ordinary when you can have the best one that can generate revenue and create an impact on your brand/league?
Several golf clubs and resorts need to build a proper web presence for which they need great themes. Most of these organizations need to show their facilities.
Various facilities such as pools, spa, and even salon services are provided. If the organization want s to add all of these, then the SKT is one of the best Baseball WordPress themes.
The WordPress theme is free and can include all the above features and facilities efficiently. The services provided by a particular company are essential, and based on the design of WordPress, it is straightforward to add such information to the website.
There are a number sliders where you can explain the services in detail. Even the price and membership plans can be put here.
Apart from that, the sliders available and the slideshow details are also enough to explain various factors about the company.
Features:
The menu area has a drop down where the various facilities can be defined.
There are more than 10 slides, and it is even possible to customize it as and when needed.
The baseball WordPress theme has locations and other icons as well in its paid version.
Sports websites are beneficial for professional sportspersons. For any individual, it is essential to know about professional sportspeople. This free theme is useful for every person. Anyone who wants to create a WordPress website will be benefitted.
This baseball WordPress theme is designed to help make websites for a sportsperson whether you want a website as a sportsperson, health club, or even a fitness partner, you can do so.
As a result, it is not needed to modify the website for a long time. In case you need any modification, it can be done quickly. The inbuilt features and functionalities are lovely.
You can easily design your website as per your requirement. You must try the theme and then decide if it suits your need.
Features:
It has been coded and styled with HTML and CSS3.
The inbuilt SEO plugins can be used as well.
You can even use SEO plugins such as Yoast.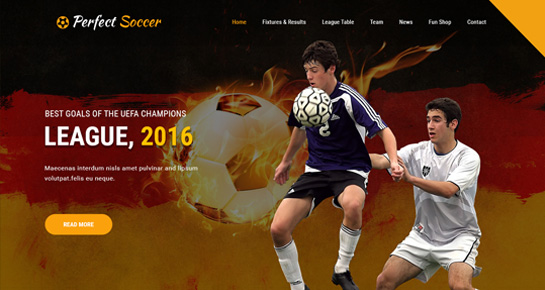 The soccer WordPress theme is one of the well-known Baseball WordPress themes. These WordPress themes are free.
If you plan to make a website mainly for the soccer industry, you can do it quickly. Using these WordPress themes, you can make use of all the different features and facilities.
The sliders, drop-down menu, and other header and footer features can help you showcase the particular website's services. The extensive features of the WordPress themes are great for all kinds of services.
Features:
One should take time to analyze and check if the specific WordPress theme is helpful or not.
Every such free WordPress theme is beneficial.
Some of the other WordPress themes, such as this one, are also very helpful.
The martial arts theme is another of the best Baseball WordPress themes. If you have a personal gym or plan to start a business on martial arts of personal fitness, you can always do that using this theme.
Though the theme is named "Martial Arts," the features that it has would help design a website for any such similar fitness or health service.
You can either express your skills as a personal trainer or put forward the services related to health and wellness that you want your target audience to see.
Features:
It has a dropdown menu with sliders
You can express your skills and services with the help of the website design.
The extra features of the plugin and third-party plugins are an added benefit.
The SKT Marathon is a multi-color and one of the best Baseball WordPress themes to help make a website. The WordPress website is helpful for coaches and healthy men.
If you are an athlete or a trainer, you would surely want to have your website. In such cases, this WordPress theme website would come handy for your requirement.
You can create modern blogs for your fitness tips and tricks. The presence of an elementor makes it easy to design each page of the website. You can easily use the theme and customize it according to your need.
Whether it is a general individual or a sportsperson, anyone would be able to interact with the site quickly—the WordPress 5.0 and versions above compatible with the marathon WordPress theme.
The theme works great with any other plugins. With the use of a mouse, you can simply download a demo content easily. Significant sections of the website will be scrollable and have a swapping effect. It does not look static but dynamic in its style.
Features:
The responsive free website is built using HTML and CSS.
This helps to give a fantastic look to the website.
It has the latest and updated features which can be accessed, customized, and changed quickly.
Adventure sports are prevalent these days, and this theme is prepared, keeping in mind the vibe of these games. Easy editing available for the backend developer.
If the designer faces problems at any point, he can check the documentation available with the theme. Social media friendly website structure makes it perfect for the teams that are active on social platforms.
5 dropdown levels are available with customizer coded backend thread. This Baseball WordPress themes is woo-commerce compatible.
Selling tickets, jerseys, and other merchandise will be pretty comfortable with this theme. Lots of famous and active plugins are available, and this theme is compatible with several plugins.
Features:
Animated columns with shortcodes can be added with the theme.
The theme is CSS3 based. SEO and SMO friendly, so the plugins are available with the theme.
4 variations for both header and footer are available.
RTL and Cyrillic characters are consistent, which is a good thing for a designer.
If you are looking for a simple yet highly professional theme, Underwater Pro will serve you. An excellent slider is available on the website that has direct access to the website.
Upon clicking the action button, the players can directly join the bandwagon. This theme is famous for its responsiveness, and it is tested on different platforms.
This is a customizable theme with proper flexibility. This also passed the Google mobile-friendly test. You can add as many widgets as possible, and the pages will hold them easily. 4 types of header and footer selection are available for the designer.
Features:
They are coded with modern languages like CSS3 and HTML5.
The theme is given in blue color, which perfectly matches the theme of the website they are offering.
Step by step, full documentation is available for the convenience of the designer.
For any kind of assistance, the company personnel is available over mail id and skype.
It comes with a very innovative color theme which goes perfectly with the website. But the colors can be customized as per the client's requirement.
More than 500 social icon packs are available, and more than 675 google fonts are available for the designer here. Coded with high-end languages like HTML5 and CSS3 and highly compatible with the latest versions of WordPress.
This comes with blog templates and other 5 templates like left, right, and full width. A default slider is available for controlling speed, animation control, and pause time.
Compatibility with woocommerce makes it a perfect eCommerce theme for adventure sport enthusiastic companies and individuals.
Features:
Upon buying the theme, a zip file is available where theme files are given.
Full documentation is provided to the designer, and hence no question will be faced while designing with this theme.
PSD format files are also offered, and when in need, the personnel from SKT end will be there to instruct you out of a problem.
This theme is perfect for individuals and companies that promote fitness associated with bodybuilding. The highest professional page builder 'Elementor' is used to build the pages of this theme.
A blog page is available for creating blogs related to fitness and sharing on different platforms with others. Woocommerce plugin is available with this theme customized and prepared a buying selling platform for the users.
Live customizer option is available with Elementor; now, the designer can quickly delete or add any webpages or designing blocks as per the requirements.
An SEO plugin is available to make the website Google rank friendly. All sections can be activated and deactivated as per the requirement goes.
Features:
Specific changes can be made throughout the pages. Colour, font, logo, tagline, etc. are fully customizable.
To offer high readability, the website comes with more than 900 font options for the designer.
5-page templates are available for different types of visitors to the website.
5 types of the footer and 3 types of header slides are available for the designer's sake. RTL language compatibility available, so websites in those languages can be made with this theme.
Multilingual features are available as well. More than 50 shortcodes are available for the designer, and two types of galleries are also provided.
Blog sidebar layouts are offered with more than 12-page templates for a beautiful page designing option. eCommerce friendly websites can be made as the theme is woocommerce friendly. For more than 100 content variations, several shortcodes are available for the designer here.
Features:
Several gallery plugins are available for the designer.
This theme is based on gymming and other physical activities, so charts, plans, and timetable provisions are required.
Lots of sliders are available for both inner banner and outer areas.
All the plugins are available for the designer.
More than 600 google fonts are available to choose from. Responsive compatibility is checked. So the website prepared with this theme will be fully responsive.
Multilingual features are available with qTranslate x. Social media friendly and social sharing options are available for the user.
An SEO plugin is available, so Google-friendly nature is checked. You can get support from the high-end professionals via skype and email. SKT will install the theme on your server upon a request from your end.
Features:
Compatible with the latest version of WordPress and designed with CSS3 and HTML5.
A complete gallery area is offered to showcase the pictures of the gym.
Demo content is also available for the sake of your company.
As the name suggests, the theme is straightforward and simple to use. Fully responsive to the user and the designer.
More than 100 shortcodes, including instructions, are available—more than 500 font based icons available for the designer. Full documentation is available with step by step methods.
If any problem occurs, support is offered through skype and email. Excellent styling functional with widget friendly header, footer, and sidebars. This is so simple that a budding designer can build a fantastic website with this.
Features:
Lots of default applications are available on the homepage.
Colour features are minimal; just keep the theme simple.
Gallery plugins are also available for pictorial documentation of the website.
Several page templates and blog templates are available.
Endnote: The premium Baseball WordPress themes; in this collection can also help you organize and manage sports clubs and leagues, promote tournaments, publish audio and video, etc.
There's a tremendous amount of potential for creating an engaging website with these themes, so keep reading to check them out.