A collation of first class tennis and badminton WordPress themes for tennis, golf and badminton clubs, sport centers and complexes, Olympics and tournaments, teams and trainers, as well as other sport and adventure related websites and blogs.
All of us have probably played badminton while on vacation, on the beach, in the park, etc. to test our speed, agility and coordination. However, a real badminton as a racquet sport is a way more than just a fun game.
If we take a closer look at this sports activity, it will remind us of the Eastern single combats with all their contrasts, with hard pressure and soft pliability, cunning and aggressiveness, fierce attacks and chronic plays of the volant.
This figurative description of the nature of the true badminton games also characterizes the online profiles and badminton WordPress themes catering to badminton and other energetic games, including tennis, golf, strikeball, running, jogging, climbing and more.
In this article we have put together some of the most zealous and versatile badminton WordPress themes authored by WordPress developers and sharing the same flexibility and resilience the game itself shares.
All of them are powered by sophisticated performance, balanced coordination, as well as quick reaction to any admin action or step when it comes to the theme's customization and restyling.
From an esthetic viewpoint, they produce stunning designs which are ready to go and enable the webmaster to leverage the given design framework for further changes.
From a technical standpoint, those badminton WordPress themes are well deployed and processed by the theme authors so that the site development and management time for you is dramatically shortened.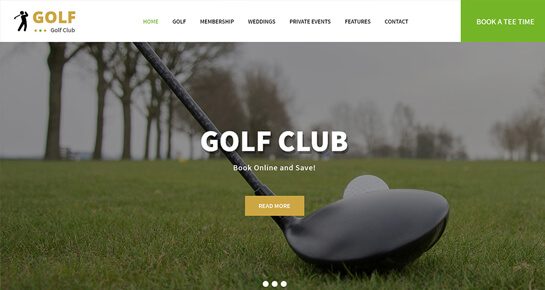 SKT Golf is totally ambitious and visually cutting edge template rolled up with beautiful interface and based on a durable platform. Every single part of the theme is developed to have its unique place and denomination to host your content.
Hence, you are free to showcase your badminton, tennis or golf club, team, its members and coaches, training seasons and hours, membership plans, tours, other services and offers and much more.
With tons of page layout choices, sliders and shortcodes applications, font and color combinations and social media icons to integrate overpopulated social media, SKT Golf can be used with popular page builder plugins and tools to create an awesome platform with the needed pages and posts.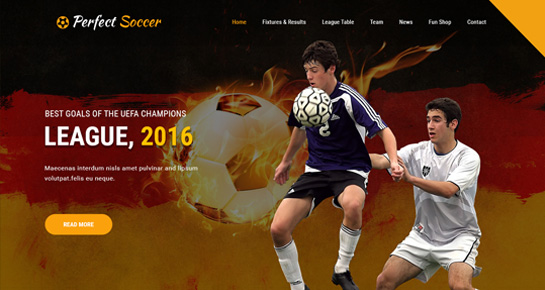 Designed by adventurous people for adventurous clients and adventure sports experts, Adventure is the next dynamic and efficient sample among the best badminton WordPress themes.
From travel agencies, tour operators and hotel booking systems to sports complexes, tennis courts and badminton clubs, every single manifestation is destined to success with this template.
Engage your web visitors with large scaled homepage images spanning along the slider and encourage them to join your growing club. You can also use the boxed layout for a more unique look of your site's homepage, as well as control the slider's effects like animation and pause time.
Soccer seamlessly masters the technique of responsiveness and cross mobile compatibility so that your content will be smoothly rendered and resized meeting any mobile or device screen requirements.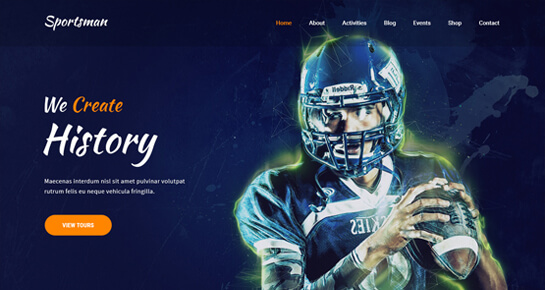 Sportsman Pro is the next fresh looking and colorful template ready to breathe new life into your old dated sports or beach badminton, golf club or adventure and vacation, tips and tour website.
It's a premium theme with outstanding layout and management controls based on the feature rich toolkit.
One can find color picker controls to style and restyle the theme to comply with the new trends and solutions in web design, as well as customizer based performance for you to tweak to the theme's essential features from the backend.
We all know that wallet strings can be really tight when it comes to creating a new website or kicking the old one back into gear.
Therefore, we have made Sportsman Pro affordable for the large masses, from startups to professional ones and generally for all those who are working on a low budget.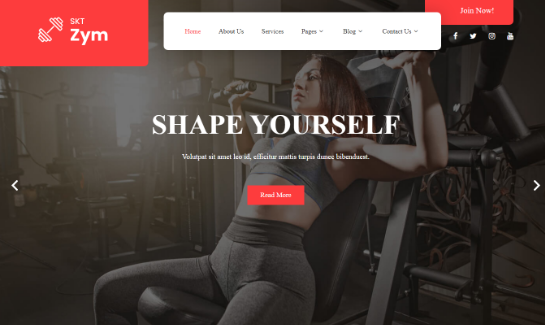 Zym is one of the premium class badminton WordPress themes that unites bold look with specific architecture you will ever require for converting your website visitors into loyal customers and clients.
All the essential facets of the theme form and function are professionally covered. The theme is persistent in its operation, self secured, easy to install and customize, plugin compatible and ultimately responsive.
Get an inspirational and sophisticated website up and running at a one time cost conscious price and enjoy limitless benefits of full support and constant updates to be competitive all the time.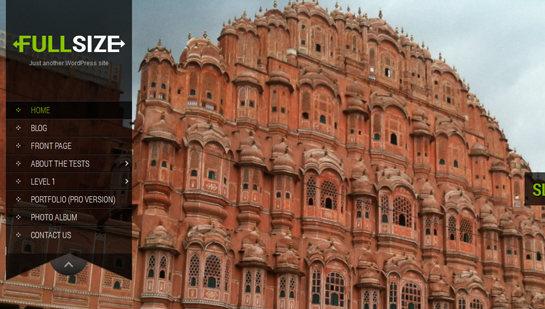 Responsive and user optimized, SKT Full Width Pro is another green based and visually awe inspiring production of WordPress to fascinate all your web surfers and users with mobile and desktop access.
With this wonderful website tool you will get quick access to a handy toolbox with a myriad of features. Among them you can find homepage full screen slider availability with controllable features, transition.
Timing and other controllable effects for the slider, tons of gallery and album management and categorization variants for presentable visual content and imagery, etc.
Multiple shortcodes are also given within the theme to reach maximum effect and settle content within the shortest timespan.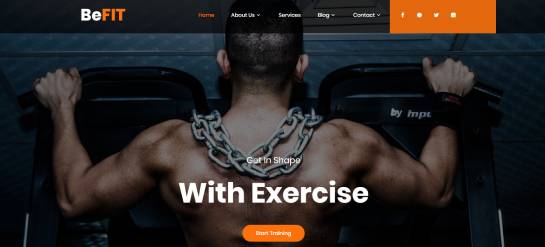 If you are looking for a more sport centric and serious looking template among badminton WordPress themes, BeFit Pro is a super candidate for your needs.
Convince your target audience of all the benefits your sports or badminton club offers them through your posts and updates via this insanely modern template.
All the aspects of mobile friendly design have been thoroughly taken care of so that BeFit Pro now appears fully ready to work with different hand held and portable devices.
It means that you will have the same compact and legible content for all kinds of device uses, from desktop to mobiles, and from small screens to the largest ones.