A complete collection of ready to run arcade games WordPress themes is compiled by us for classic and antique arcade games websites and blogs, other gaming and developing agencies and centers, as well as other game based and online entertainment profiles.
From the classic arcade games to the modern arcade graphics and animations, the arcade based games have been popular among thousands of people for a long time and for now have kept their interest and popularity.
Moreover, modern game developers and programmers create games and programs that combine arcade elements and other modern genres seeking to attract a wider audience and groups of enthusiast gamers.
And since arcade games and their attributes, 2D graphics and more are widely used across different modern games and multimedia applications, and even educational and learning programs, in this article we have put together the best of the arcade games WordPress themes for multipurpose usages and presentations online.
All of the arcade games WordPress themes discussed here are well formatted to bring your content in front of your target audience without any distortions or heavy loading.
They are well developed and stylized to generate stunning look and feel both in the default form of the theme and its customized variants.
For these arcade games WordPress themes, the success is judged by their ready made structures with a myriad of essential elements to boost your creativity and popularity online.
Whether you are going to use one of them as a primary source of income generating, a business profile to sell your products to other developers or operators, those templates will be ideal for you.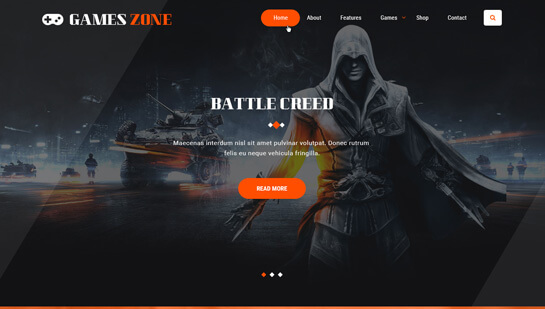 Game Developer is one of the self secured and highly advisable arcade games WordPress themes ready to work smoothly across different game and game developing activities online.
With powerful functional base mixed with uniquely designed modern interface, Game Developer is the one to match the needs of every designer and developer, programmer and web service provider.
On the whole, this strong and durable website builder comes with totally configurable and customizable nature for you to tweak to the theme from the backend.
There are responsive and cross mobile compatible touches, ads friendly platform for additional earnings through ads placement on your web pages, blogging possibility, footer and header selections, SEO friendly coding and much more at your disposal to greatly benefit from.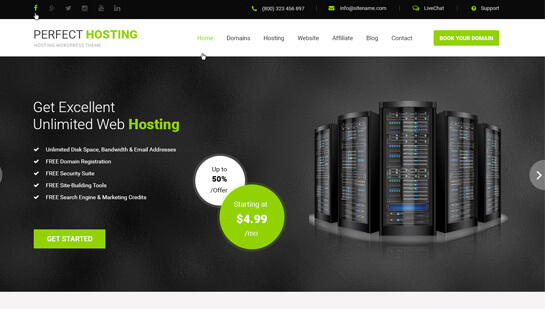 SKT Hosting is the next web and developing centric WordPress based template powered by a handy assemblage of preloaded features aimed at simplifying your workload when dealing with arcade games and their processing online.
As the name suggests, this template is also useful when dealing with diverse web services, hosting and domain services and registrations, packages, maintenance and more.
The theme's neatly organized structure is convenient for making your site more informational and easy to scan with accurate content categorization and distribution via the theme pages and posts, sections and zones.
Blog section is also given for making your site more results driven when it comes to SEO rankings and web traffic.
Lightweight and intuitive, the theme is based on live customizer enabling even the novice to undertake multiple changes and customizations in no time.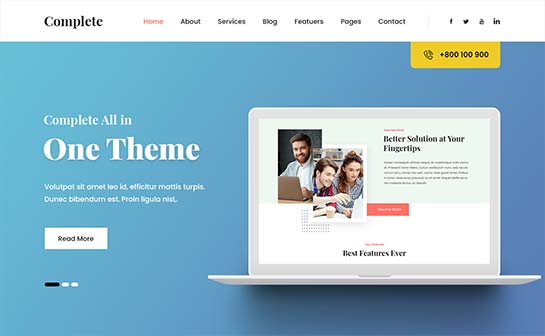 Complete Pro is one of the digital beasts among gaming and development, as well as arcade games WordPress themes, since it celebrates the most complete and ready to go form any WordPress template can wear.
Welcome to the online world of boundless opportunities and productive workload. Even with little or no knowledge of all the nuances of the modern web platforms, you can establish a website of any nature or complexity with Complete Pro.
Display your useful content in an effective manner through the homepage parts and slider, split the textual content into as many parts as you want with pagination, add the most eye catchy images to the homepage slider and greet your web users.
The theme is also well managed for plugin compatibility and amazing performance with mobiles and other portable devices.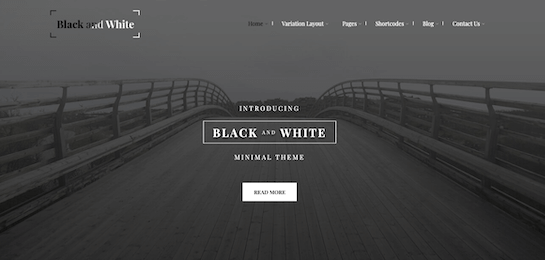 If you are looking for a classic template to cover your arcade games websites or personal blog, look no further than Black and White.
Visually elegant and inspiring, technologically stable with cutting edge performance, this template shares exclusively good mobile optimized design to serve your content to your mobile users.
With Black and White you can even make the most of your commercial capacity via the ecommerce platform your site shares when supported by WooCommerce or other relevant plugins.
Other plugins such as page builder, shortcodes, SEO, gallery and other ones are also easy to interconnect with Black and White.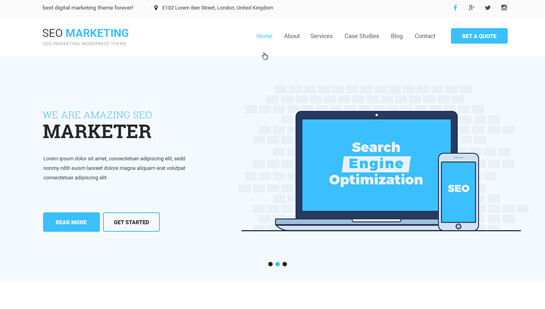 SKT SEO is the next top quality and visually clean, modernly stylized and designer made products one can find in the modern repository of arcade games WordPress themes.
From classic arcade games machines to the contemporary and graphically saturated video online games, digital solutions and web creation, SKT SEO is custom built to take your success to infinity.
This template also takes care of your site's proper performance across search engines responsible for huge conversion and quantifiable web traffic since the coding of the theme is totally SEO based.
Multiple shortcodes are also added to the theme for quick content creation for posts and pages, as well as color and fonts combinations are possible based on the given packs of useful tools.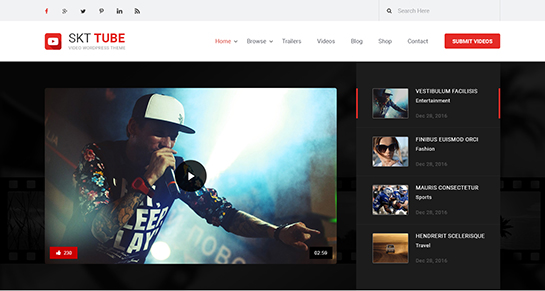 Video based and video optimized, SKT Tube can be the best online platform to share your current games and teasers of the upcoming plans, interact with your fans through small video materials explaining your games and their principles, share interviews and much more.
Ready to provide you with the most work friendly environment on the back part of the theme, SKT Tube comes packaged with homepage preloaded slider for displaying your video clips and materials, as well as video shortcodes for making your videos as functional and attractive as you want.
Page and site layout variables are also given along with the theme multilingual and commercial ready nature for multidimensional usages.