Advisor WordPress themes are discussed in this article for multiple websites.
These advisor WordPress themes can be used for business, financial and legal advisors, attorneys, counselors, consultants, as well as financial and consulting agencies, companies, legal institutions and more.
Business advisory services are important for any start-up company or individual to rationally dispose of his financial, human and other resources. Making productive and highly perspective strategies for the smooth operation of this or that business is what business advisors are targeted at.
Streamlining the whole process of the business entrance into the relevant market, finding the right partners and investors are all within the scope of financial and business advisors.
When it comes to communicating your message effectively to the potential clients, any relevant advisor or lawyer, counselor or consultant have to do with a personal or business website.
Below is a full walkthrough to the best advisor WordPress themes to help startups, small and medium – sized advisory businesses grow in a strategic line.
All of them maintain a high ranking and enjoy ultimate user satisfaction. This fact is justified by a lot of reasons, ranging for the utmost flexibility of the templates up to its affordable purchase price.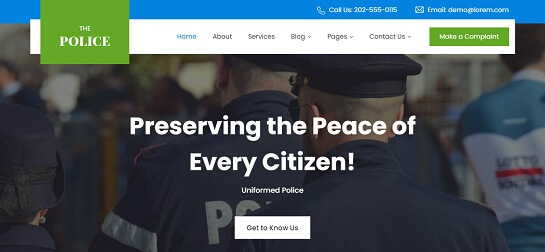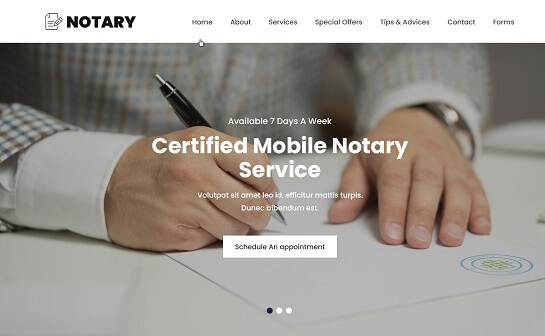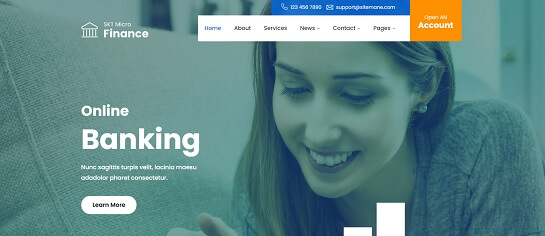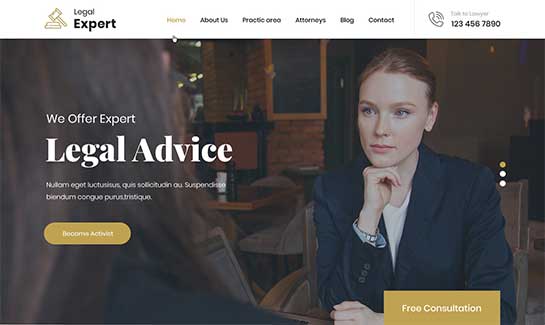 Legal Expert is one of the frequently installed and used advisor WordPress themes to render all kinds of advisory services. Nothing about this wonderful template is excessive or improper.
Instead, you are granted with fully – fledged and polished layout with serious – looking face and unbeatable operational framework. Lots of pieces of codes in the form of shortcodes are pre – enabled with Legal Expert to make it effortlessly easy for you to create page or content.
Other primary features of the theme are the homepage nice slider to showcase your images and photos, 10 slides availability, Google fonts and icons pack to play with, as well as the most relevant standard pages.
SEO coding of the theme takes care of your online reputation and will bring more potential clients and customers to your posts and pages. SMO integration is also done at the highest level to link your profile with the most popular social media platforms.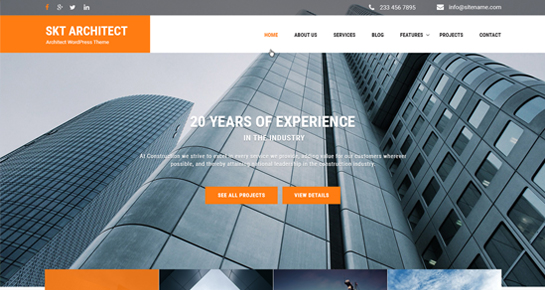 SKT Architect Pro delivers sophisticated nature decorated with eye – catchy touches. This template is universal at its core and hence can convey any kind of business plan into virtual reality.
As one of the dynamic and resilient advisor WordPress themes, SKT Architect Pro shows superb versatility and responsiveness whenever needed. Otherwise stated, no matter what kind of device the web visitor uses, he or she will find a pixel – perfect and legible website accessed by any mobile or device.
It comes balanced between feature – rich toolbox and simplicity in usage. That toolbox includes nice – looking parallax background options, PO file inclusion making your content translation – ready, as well as tons of shortcodes and Google fonts.
The SEO technic has also been practiced with this template to generate more qualitative results through search engine rankings.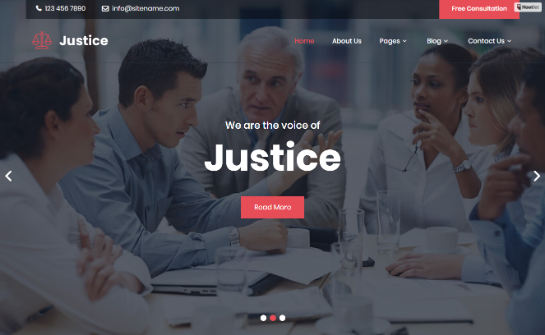 Take your financial, business or another kind of advisory services to a higher level of client – engagement with the help of Lawzo. This one has been processed and cultivated to meet all the challenges that can wait for you along your way to a perfect business profile.
By the application of this creative and versatile template you are lucky to get fully equipped and totally responsive website. We take pride in guaranteeing that Lawzo functions with the most practical plugins.
Among the compatible ones are WooCommerce for e – commerce performance, qTranslate X for translation of the site, as well as gallery and contact form plugins.
Even have now knowledge of the WordPress ecosystem at all, the admin – optimized dashboard will offer you the best tricks and tips to master your website from top to bottom. You are powered to change the look and feel of it, change colors and typography.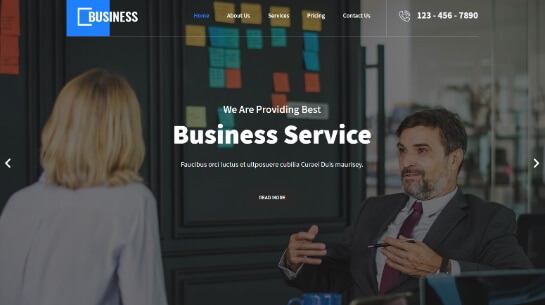 Technologically modern and clutter – free, Local Business Pro is the next top –rated sample included in our assemblage of advisor WordPress themes for advisors and legal experts, counselors and financial experts.
Separate your business from your competitors and prove your excellence online when supported by this template. Based on the award – winning platforms, Local Business Pro can be a wise solution for your future website to demonstrate your professional skills, services, offers, experts and more.
It renders you unlimited controls and customization options for you to exercise freely. You don't need to hire professionals to play with calls to actions and social icons, add whatever is needed in footer and header areas, manage post layouts or add the needed functionality to the given platform.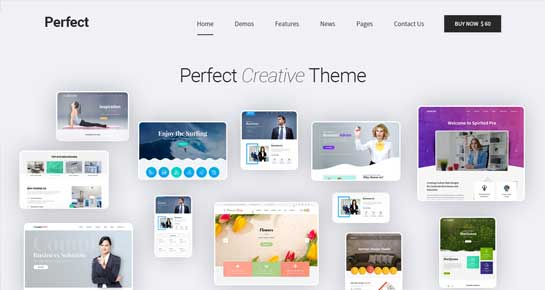 Leverage the true beauty and sophistication of SKT Perfect and establish your business's identity in the digital platform. No matter whether you have a clue how this template is installed and managed, you will find the way with ease.
The simplified installation and activation process is backed by easy to digest customization options to add your own touches to the theme.
The themes prebuilt sections together with homepage slider are well – deployed to host your content and images. Preloaded page and post templates, about, services, contact us and other sections are there at your disposal as well.
SKT Perfect is also infinitely perfect in its responsiveness, translation – readiness and Customizer inclusion.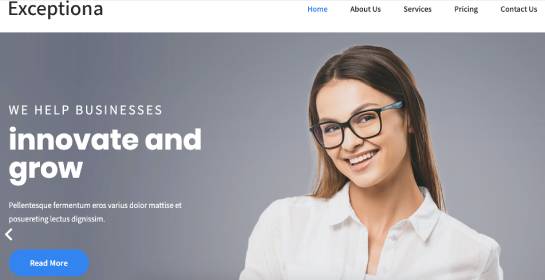 The last template titled as one of the most affordable advisor WordPress themes is called Exceptiona. Install the theme without any coding knowledge, drag and drop, scale and edit whatever is needed to please your online audience when armed with the saturated toolbox of this template.
It is one of the proven and battle – ready layouts to capture more leads and prospects. There are convenient content zones to host your content, color controls for the best visualization, as well as smooth and sleek dropdown level navigation.
Presentable calls to action are given in the header are, as well as more than 100 shortcodes are enabled right from the start.
If you are running a company that specializes in business advisory services, then you know better than most that the first rule of business advisory services is in getting the word out.
You cannot depend on traditional marketing channels to do the trick as the competition is bound to be intense, and you certainly cannot rely on word of mouth either. Instead you may want to check out some of our Advisor WordPress themes and establish your website online.
With an online website, the advantages are way too many and with good SERPS, you should soon have a dedicated fan base, decent traffic not to mention, actual paying customers. Check out the reasons for why you need to migrate to online format at the earliest.
Better reach: With an online presence, you should be able to get your message out there more effectively, Interact more with your users, and in the process, even help increase SERPS rankings, which in turn should boost your online traffic.

In simple terms, with your website set up with one of the advisor WordPress themes, you should be able to get more clients than you could have in a brick and motor set up.

Marketing: You can now use multiple channels to interact directly with clients and even set up online conferences.

With the right theme, you should be able to integrate the same on your site and set up various online marketing campaigns, targeting specific groups. This should help increase your customer base, over time.

Information: The online medium is the fastest way to disseminate information and the same applies here. You can use your website to convey pertinent information regarding the various services that you offer and what makes you different from the rest.

Additionally, you can various social media sites and post regular updates to the same regarding your products and services. This should help drive up the traffic further.

Analysis: Most businesses are looking for end to end services and often require detailed information including analysis on their entry to a market. With an online website, you should be able to provide them with the information they require, within a short time frame.
Cost: With a regular office, the overheads are bound to run into thousands per month; given this, it makes more sense to set up an online site using our WordPress themes, and get the ball rolling. You would not have to worry about renting office spaces or whether you will be able to make rent or not the following week.

Instead you can just set up an online website and if the client is interested in your services, then you can set up a one to one conference to further help the client with his new business.
These are some of the reasons as to why you may want to setup an online site at the earliest for your business advisory services. Remember, the service you provide is invaluable as it can help companies establish themselves and grow further.