There are numerous reasons as to why one might want to copy or duplicate a page in WordPress. Duplicating a WordPress page or post has a few advantages of its own.
One, it enables you to work on the copied page without affecting the original version at all.
You can copy/paste content, move things around, and all of it without changing the original elements such as page templates, images, and SEO data, among others.
Duplicate a Page in Website by WordPress Duplicate Page plugin
However, one thing that every WordPress user must bear in mind is that after duplicating a page, the copied content on the new page must be deleted. If this is not taken care of, Google might review your content as duplicate content and render it worthless.
The process of duplicating pages is much easier in WordPress as compared to leading CMSs. Duplicating a page on WordPress can be done using several methods, as mentioned below.
1. With Plugins
You can use plugins on WordPress for various purposes. They allow you to add extra features to your blog such as slideshows, galleries, etc. You can move from one to another using a few simple steps.
There is a huge number of free and paid plugins you can use on WordPress to stylize or create better functionality for your blog. Following are the different ways of installing and using a WordPress plugin.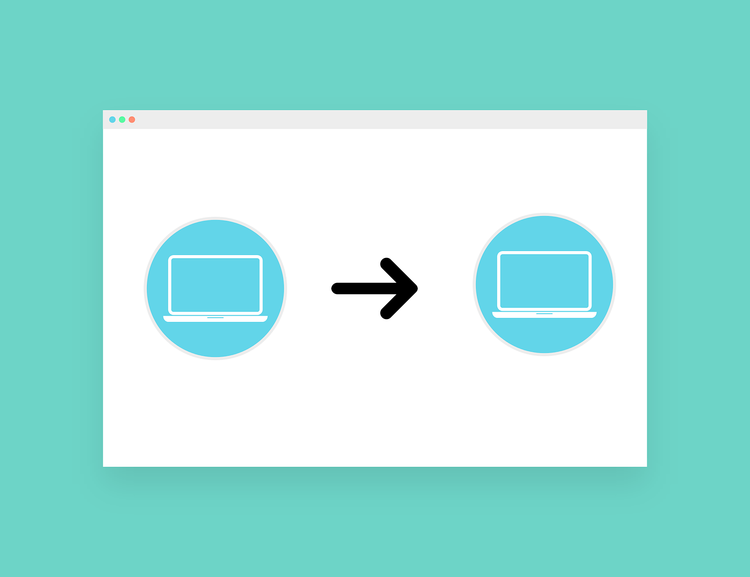 Plugin Search
This is the easiest way to install a plugin on WordPress. On the admin area, click on Plugins > Add New. Look for your desired plugin with its name or functionality.
This will lead you to a page with various options, from which you can choose and click on Install Now. WordPress will download and install the plugin for you, post which you can activate it for use. However, this option is only open to free plugins.
Upload Method
This method is used for paid plugins. First, you will need to download the plugin from the source, which will be a zip file. Then go to WordPress, click on Plugins > Add New.
Next, click on the Upload Plugin option at the top of the page. This takes you to the plugin upload page, wherein you'll need to choose the file downloaded on your computer earlier. Install and activate to use.
There is another method of installing plugins using an FTP client, however, it is the most harrowing and least beginner-friendly method available.
WordPress provides its users with a number of plugins for the purpose of duplicating or cloning a page as well as its respective settings.
Let's take a look at how each of these plugins works and how to use them to our benefit.
Best WordPress Duplicate Page plugin for Blog or Websites
Duplicate Page Post is another WordPress duplicate page plugin that has great functionality. With the help of this plugin, you can duplicate the post as well as the page on your own.
In one single all pages, posts, and custom posts will be duplicated and saved as a draft. You can duplicate any single page. You can duplicate any single post. You will be able to create a copy of the specific custom post.
You will have a choice to select an editor from Classic or Gutenberg. You can add any text to the duplicate link button. The minimum requirement is that the WordPress version should be 3.5 or higher.
Duplicate Page is a WordPress duplicate page plugin. That will allow you to create a duplicate page in a single click. More than 1 million active installations have been done till now.
Not only the page but also your duplicate posts and custom posts too. The duplicate page or post will be saved as per your choice. It can be saved as a private, public, draft, or as a pending one.
Permission to add post prefix or post suffix. You can choose the editor that you prefer. The basic requirement is that you should be using WordPress version 3.4 or higher. PHP version 5. x is supported along with the MySQL 5. x is also compatible.
Duplicate Page and Post Plugin can be used to clone a page or post on WordPress. This Plugin helps you create a copy of your page or post while ensuring that the original content of the page including styling, titles, and templates are all retained in the same manner. Following are the steps to using this plugin to your benefit:
1. Install the Duplicate Page and Post Plugin. Activate it.
2. Depending on whether you want to copy a page or a post, open All Pages or All Posts.
3. Move your cursor over the desired page/post and click on the Clone Me option.
4.WordPress will then direct you to the cloned copy of the page or post. After editing, you can either choose Publish or Save Draft.
The Duplicate Post Plugin on WordPress allows you to create a clone of your page while providing you with customization options as well. It is one of the easier ways to duplicate a WordPress page or post.
There is also an option of adding a pre-set suffix or prefix to add to the title of your cloned page or post. Follow the mentioned steps to use the Duplicate Post Plugin:
1. Install and activate the Duplicate Post Plugin.
2. Click on Pages > All Pages
3. Move your cursor over the post you want to clone and you will find two options therein- Clone and New Draft.
4. If you solely want to create a cloned version of the selected post, click on the Clone option. However, if you want to clone the selected post and start making further changes immediately click on New Draft. Post editing, you can choose to Save the Draft or Publish it.
This Plugin comes with a variety of options for copying not only content but also dates, status, attachments, and more.
There is also a third option available to users for duplicating a WordPress page or post, in case the two aforementioned options don't meet the user's requirements.
This plugin allows you to clone an exact replica of the original page or post while retaining the custom fields at the same time. Following are the steps to using the Post Duplicator Plugin to duplicate a page:
1. Install and activate the Post Duplicator Plugin.
2. Hover over the page or post you want to duplicate and click on Duplicate Page/Duplicate Post as per your requirement.
3. This will instantly create a cloned copy of your page with the default suffix Copy at the end of the title of the page saved on WordPress.
2. Without Plugin
Before you begin with this method, it is important to create a backup of your website and all its data. If you do not wish to use plugins, you can use coding for duplicating your posts or pages on WordPress. If you're a programmer, this method will be a piece of cake for you.
Remember that the code for duplicating a page is different than the code used to duplicate a post. Once you have the required code, you can make use of an FTP client, File Manager, or the inbuilt WordPress file editor. Once complete, you will see a Duplicate option in the All Pages or All Posts section.
Thus, duplicating a page on WordPress can prove to be very useful to a website owner in many ways. You can make unlimited changes in the duplicate posts without any effect on the original content whatsoever, especially in cases of website redesigning. The plugins allow you to get the work done in an automated manner instead of having to do it manually.
Author Bio: Pawan Sahu is a freelance blogger and marketing geek. He is a blogger and marketing geek passionate about writing articles related to WordPress, SEO, Marketing, Web Design, CMS, etc.