Here are few points to note while you Work With Designers
Collaboration brings a new creation. Yes, everything that you experience is from the creation. That's that importance of having a good creation. Similarly, creation is being done in every scope of life.
Likewise, in today's world uniqueness is the most prioritized subject that everybody stresses up. The more the unique content, the more the market value. That's the reason why you are investing your precious time with your designer.
Developing a new design is a tough job; it requires time, knowledge, experience and discipline. Mankind works among themselves to bring development.
Similarly, every sector be it writing, managing, developing or designing, each of these sectors work for progress to bring the best in themselves.
Meanwhile, the collaboration of Work With Designers open a wide prospect. A short chat with any of the designer can just widen your scope of thinking.
Designers are always contented with creativity. They have a deep respect for new things. However, that does not mean that they do not want to work with other people. That's a big dilemma that general people have.
To put a clear point, designers like working with non-designers. And the reason behind it is, it helps them open about shared perspective. As you know when two minds collaborate, they create a new idea. designers seriously believe this theory.
1. Communication Acts As An Influencer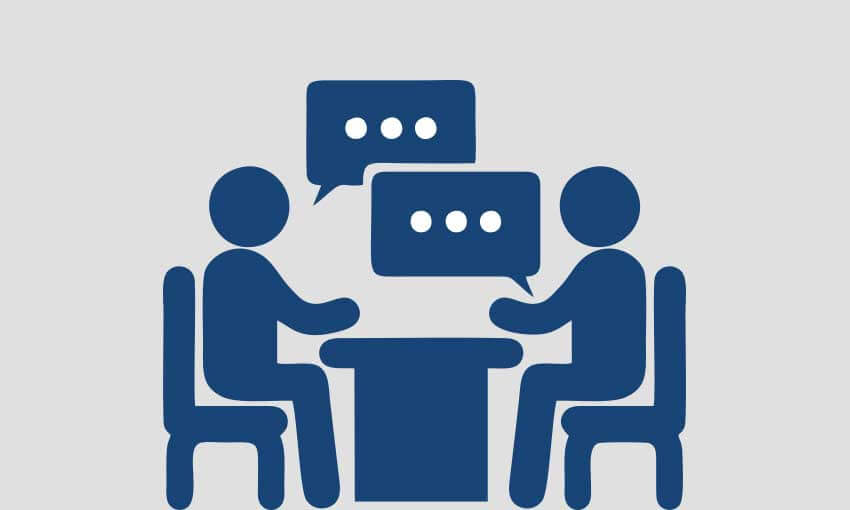 Designers are blessed with creativity. They are good at understanding your thought, further, they also collaborate their thought blending a new idea.
Initial discussion should be glanced over the problems in creation, Sharing guidelines with designers can make the task easy. Thus, it is the most important reason why communication should be done while you collaborate with your designer friend.
2. Give Your Clear Viewpoint
While you assign work, give an outline about your target, your views matter the most, Your ideas will help the designer come up with certain imprints. Look after the product, if not satisfied ask for change as much as you want.
This widens the creativity. Designers shall provide whatever you need. Colours, images, typography and photos are silver linings. The abstract the view, the scintillating is the product.
 3. Details Are the Quality
Yes, you read it right, every detail that your designer tells to try to keep up the cope. To be clear, the dress that you selected for your wedding or the wall that you see imprinted could not have been there due to just a few additions of colour.
Minute things have to be taken care to bring the enigma. Your designer has a sumptuous amount of experience handling it. If the detail is hard to understand, don't worry, your designer friend will teach more than what you need.
4. Motivation the key Feature to Success
While collaborating, you can be a big motivator to your designer. This helps them create great ideas and divulge them towards a quality product. It makes them feel that they have been valued for what they are and help them bring out meaningful outcomes.
Sharing your knowledge and experience shall provide fuel to the fire while you Work With Designers.
5. Trust Is The Foremost Principle
Not only with designers, but trust is also the basic foundation of our life. When you put your trust only then the mind becomes free from doubts.
Designers should be trusted with their work to bring a fruitful quality. Although, they have a huge amount of positive energy a slight negative thought can slow down their endeavour. So, while collaborating your Work With Designers, go with the flow, you will never be led down.
6.Have A Testing
While you and your designer work on a project, keep yourself as well as your designer updating so that the creation can be antique in the market, After all the business is yours and you need to take it further.
Take as many help as possible to while you launch a small amount of prototype in the market. Designers work in a constructive pattern they use the knowledge that you give them.
7.Don't Buckle Up With The Work
Every creation needs time to complete itself. Your designer works from the minute part to bring a unique quantity. Similarly, pressurizing your designer friend would be a horrible task.
Have short meetings, understand the work and give the required time to the designer. He/She does understand the value of your time and investment.
8. Intellectual Feedback Are Likened
Giving honest feedback is the most valuable thought that has an everlasting effect on the work. Whether negative or positive, critique help improves the work of a designer. However, while pointing your view, have regards for the designer's work.
This is the only time where ideas do conflict but if taken care, such ideas help in developing both the collaborator and the designer.
9. Bestow Merit
A designer works very hard for your success; likewise, when his work brings name and fame at your disposal, do value his work. It is seen that most of the clients never care once the work has been done; this simply brings a negative thought.
A simple letter of regard may take the designer to cloud nine. A designer is emotionally attached to their work, wherever they may be. So, to be precise, show little regard to the work.
As you have learned some of the basic itineraries about a designer and the type of work they deal with, just relax and take a step forward by collaborating your work with your designer friend.
With the pace of time, the designer will create a masterpiece. There is always a fire in them to excel in their work.
It is a bit confusing at first because the work prediction is generally difficult to understand but once cleared. you are to be guaranteed that you will be drenched in the pool of talent that a designer has to show you while you Work With Designers.
Related Articles
Switch from image based to code based designs
Make money using design skills