This article serves as a comprehensive website migration strategy
From time-to-time, either the world wide web settings change, or you wish to upgrade the domain of your website. But this could have adverse effects on website migration, if the SEO and SERPs part is not thought about once.
We all know how Google can be stringent about the website's domain authority. That said, you have to make a checklist of the things to be sorted out before the final migration. It will help you remain at the top position on the SERPs even after the changes.
Moreover, it might increase your business deals and sales, one of the many ways why every business owner tries to shift to a better, or easier, or more relatable domain or website address.
The following is the website migration checklist you must follow for a smooth and effective migration of your website.
1. Consider if migration is right – Website migration is a risky business and should be thoroughly analyzed and researched before considering migration. A site migration is only worth it if a strong rebranding is required, migration will generate more links and traffic, or technical upgrading is required for the smooth running of the business.
Without a strong reason, website migration can cause more loss than gain. It can also affect your SEO ranking drastically. So consider with thorough analysis if migration is right or not.
2. Test everything
A thorough testing on the test server is a must before you decide to migrate your website. It is important to verify if the redirects are working properly or not. Checking everything in private before going public is a must in your website migration checklist. Trying to migration all at once without testing can land you in unwanted hassle.
3. Migrate in low traffic – When you migrate in low traffic, the website migration process becomes easier. That is because the site is free from extra load. In addition, your audience doesn't have to go through any hassle trying to navigate your site during a migration process.
4. Crawl your website – You need to make sure if you have a complete list of URLs on your website. This process is important to make sure that nothing ends up getting lost from your website during the migration process. Any kind of crawl errors like redirects on the old site needs to be identified. An easy way to do that is to use a tool like Screaming Frog.
5. Save website analytics – Your Google Analytics data is very crucial for the right analysis of your new website's well-being. You need to make a copy of your Google analytics data in order to make sure if any traffic is lost because of migrating the website. You can have a side by side comparison of the old data with the new in order to have a solution to the problem of traffic loss if any.
6. Map all changed URLs – Every old and new URL that your site consists must be listed on a spreadsheet. Removing a page after migration removes its ability to attract traffic based on it's search engine optimization. Thus, one must keep a record of all the old as well as new pages mapped. Your new site must consist most of your old pages. Leaving out a lot from the old pages might cause you to lose your ranking.
7. Update internal links – In the process of migration, it is important to make sure that you update the internal link. It might be tempting to leave it as it is as redirects ultimate send your audience to the new link. However it is utterly important to make your HTML links of the new site point towards the new site. The redirects don't just slow down the speed but also cost you your site rankings.
8. Address removed pages – It is already established that you should not remove pages while migrating your website. Taking some preventive steps like making a list of all the pages, leaving no redirects, removal of links from the pages, redirects of old site pages to 404 can lead to address the problem of removed pages and save you from lower SEO ranking after website migration.
9. Custom 404-page status
A custom 404 page gives your users the information that the page they are on, no longer exists. This makes it easier for your users to navigate your site. Thus making sure that a custom 404 page is in place is really important.
10. Keep analytics in place

Installing Google Analytics before the launch of the new site and get things running beforehand is a good idea. Chances of having any missing data in the migration process is curbed by this. It makes the transitioning of the website from old to new easy.
11. Redirect changed links – Redirecting the default way is really bad for your site. However there is a right way to do it. The ideal way to redirect is to use regex expression in the .htaccess file of your old site. The regex expression will swap out your domain name Or http for https in case of SSL migration.
12. Control old domain – Unless the migration is done for the purpose of selling the old domain name, losing control of the old domain can prove to be disastrous. The old website redirects page by page to the new and thus if the redirects are lost, the inbound links to the old site will also be lost.
13. Mark dates in Google Analytics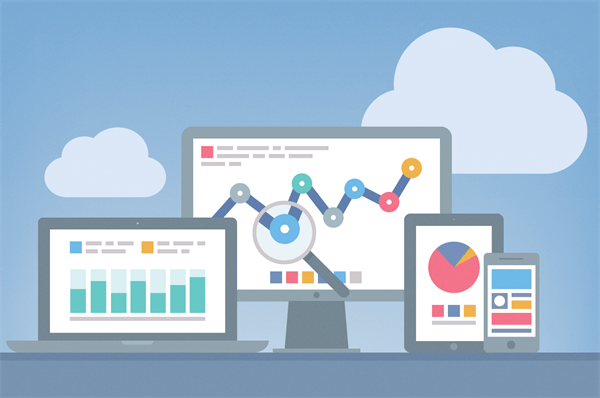 Marking dates in google analytics during the migration process helps a lot. It helps keep track of the chronology of events as well as helps encounter flaws and problems in the system and process of migration.
14. Update other platforms – Update all of your social media accounts in posts, bios, stories, websites and blogs that your website has migrated. This leads towards the awareness of your site migration among your loyal audience.
15. Check for 404s and redirects
It is utterly important to crawl your new migrated website and check if there are no 404s or 301s. In your new migrated website, all the links should directly point towards the new and functional pages. These error pages are a shame if your users have to face them after a thorough examination of your new migrated website.
16. Crawl old URL – You should crawl your old URL as well to avoid any mistakes in the website migration process. You can use tools like Screaming Frog for crawling your old website URL.
17. Manage The Sitemaps For Your New Page
Keep a check on your old website's sitemap on Google Search Console. However, you must add the new website's sitemap as well when the migration is done. After that, you can request the Googe's crawler to crawl the sitemap to gather and glean the required information.
This would be done in a hierarchical order, and you will get to know which pages are redirecting to the new page or the old one. Similarly, this could be done for the new website's sitemap as well.
Overall, it also helps improve the SEO rank and the SERPs rank. By doing so, the website will be able to generate more organic traffic and bind loyalists to the products and services that are being offered.
Conclusion
Carrying out a site migration without keeping SEO into account can lead to a great loss on your website. The above checklist doesn't just ensure that you have a smooth website migration but also keeps your SEO ranking in place. So follow the above checklist and feel secure about your website migration's effectiveness.
Related Articles
Migrating your WordPress site to new hosting
Planning migration of an e-commerce website?
Manually migration of static site to WordPress
How to migrate a WordPress website to another domain