Responsive Design Best Practices and optimization
Due to the advancement in the technology, everything has become quite advanced and especially for the businesses, it has become compulsory to cope up every day with the latest technologies to keep their brand image high in the market.
Businesses face huge competition, as a result, they always have to keep up with the growing trend to get more and more customers. Among all of the techniques, it is important to make sure that your business website is properly mobile optimized.
Since people these days are more into using of the smartphones for almost everything, it is important to make sure that your business website is properly mobile optimized which will help you in getting more traffic for your website.
Make sure to have an aesthetic design and display, and also include enough information, and keep in mind that to make the design of the website as per the display size. The process that you will use in making Responsive Design Best Practice helps in deciding the structure, page speed, structure etc.
You have to keep in mind to properly optimize your business website so that the visitors don't leave due to inconvenience.
During comparing the designs you have to understand that mainly there are three different types of website designs, mobile-friendly, and responsive. It is best to opt for the website that is mobile optimized since it is considered as the advanced design forms.
Choosing this particular website design will let the website to adjust itself according to different devices. These designs give guaranteed better performance in smartphones since the websites tend to reformat as needed.
The entire process of reformatting makes sure that the website can help you in attracting a huge number of the mobile audience.
Search engines prefer mobile-optimized websites
Most of the search engines choose mobile-friendly websites over the ones that are not mobile-friendly. Google especially chooses mobile-friendly websites since the algorithm changed the way of the display of the mobile websites as well as the search results.
Keeping this in mind, make sure to follow Responsive Design Best Practice since it helps in making the websites to get more amounts of visitors for your website. The mobile-optimized websites tend to score more as compared to the ones that are not properly optimized.
Helps in building credibility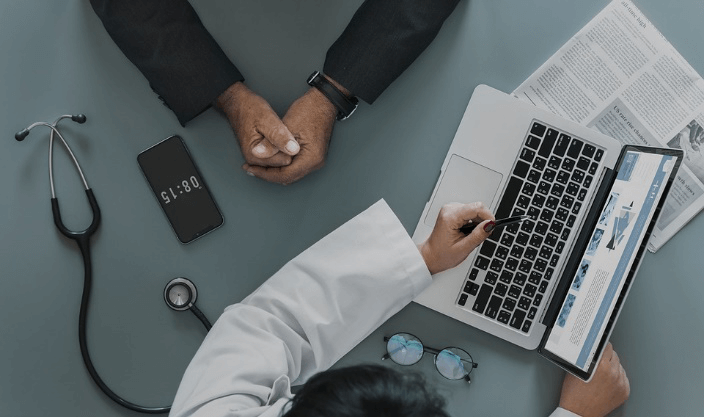 Effective mobile optimization helps in making credibility with the clients, customers as well as the influencers in the industry. In case you are responsible for selling B2B or B2C using any mobile-friendly website, anyone visiting the website through a mobile device can enjoy a better experience. This, in turn, will help you in making your website a credible resource from the perspective of people.
Becoming a common practice
As most of the businesses these days are coming up online every day, these are becoming mobile-friendly. Maintaining Responsive Design Best Practice has forced the mobile optimization process quite straight forward, easy, and accessible to everyone.
This means that people have started to expect functionality for coming to the standards while surfing through mobile devices.
Helps in reaching a huge amount of customers
Google helps in rewarding those websites which are quite mobile-friendly and has a huge ranking among the mobile search results. Following Responsive Design Best Practice you will be able to have a mobile-optimized website, people will be attracted towards your website which will help in increasing the views and traffics for your website.
Also, it helps in widening the scope of a huge customer base to anyone who does a mobile search. Additionally, the customers won't have to look for your website or the exact URL for finding it.
Search engines support it
Most of the webmasters are aware when Google does recommend something that you must do for improving the overall performance of your website.
If you try to follow Responsive Design Best Practice your business website will make the website respond to any of the mobile devices in which it is being opened, and it will work accordingly without creating any issues.
Helps in improving the reputation
This is helpful not just for online but is also helpful for offline as well, and be sure of the fact that people keep in mind about those websites which have an attractive design.
Similarly, if they face any kind of bad reputation with the website, they tend to remember it as well. It is important to understand that proper reputation is crucial, and a lot of businesses try not to provide any kind of bad reputation since it hampers the business.
Makes the website work well
Your business website can perform well only if you try to make the website responsive, or try to redesign it as per requirement. Therefore, it is better not to take any chances, especially with mobile optimization.
If you make your website responsive, then the website will perform well in any of the mobile devices through which the website is being accessed, and also it will function properly as well.
Helps in making businesses relevant
Suppose your website sells some unique yet significant products in the market, but if your company's website doesn't provide a better performance, especially in the mobile devices, or it is almost nonexistent then your company might be considered as a digital blunder.
This will force people to look for similar services from somewhere else. But the mobile-optimized websites has a cutting edge as well as they are legit too.
Increases the speed
Page speed is one of the most significant things to keep in mind while making the website pages more responsive. This is one of the most significant SEO considerations, especially for the mobile devices since it brings differences in the connectivity as well as the hardware which leads the mobile websites to load gradually for the mobile devices in case they are not properly optimized.
The mobile users will automatically leave the website if it doesn't load fast.
Hence, these are some of the most significant reasons behind the growing importance of the mobile optimization of the websites, as it helps in the massive expansion of the businesses. Web design training class : If you want to know more about the new web design techniques, schedule your face-to-face web design class with Training Connection.
Related Articles
Complete guide to responsive web design