WordPress is one of the best Platform which is not just limited to Content management, but it is perfect to make your website more attractive and engaging for the audience. WordPress Photo Gallery is yet another feature that is unexplored by numbers of people.
Perhaps you have seen, that's why you are here. WordPress Photo Gallery is a simple and best tool to feature your products or services and to create a visual art gallery or stock of photos on the website. It is an amazing platform that is packed with unbelievable benefits.
Well, it's true WordPress has no strong gallery feature when it comes to comparing it with certain plugins. WordPress is a decent platform to manage your website and content. But, you want to use a photo gallery to boost the website. So, how you can do this? 
It's all about you and your goals. If you want to take this new step, so go ahead with reading and know about super master strokes to put your website on the top.
How To Create Wordpress Photo Gallery?
To create a WordPress Photo Gallery all you need to follow the given steps. Ensure you are doing exactly what is given.
With the use of shortcodes, you can easily create a display of pictures or products. If you don't want to use shortcodes or you don't know about it. So, don't worry. Plugins or themes can help you.  
1. Go to your WordPress Dashboard and click on the page area. Now click on add new button.
2. Here you will see a page with tile and some more information. You need to enter the title of the page. For example A New Photo Gallery.
3. Now on the above content editor, you need to go on the Add Media button. 
4. Create the gallery by clicking on the create gallery button, which is on the left side of the screen.
5. Choose the images that you need to feature. You can use the checkbox either Upload box to add images. 
All used images have already Meta tags when you upload them. If you are okay with the same meta you can go further, or if you want to change meta then go one by one to better their search.
Now, click on the create gallery button from the right side of the window. When you clicked, you will see the few options of how your gallery appears on the page.
If you want to add some images then click on add gallery button or if you want to delete the image, go to the X button. This will remove the image. For more settings, you can find multiple options on the right side of the window. 
How to use them? Let us talk about it.
In this box, you will find the following options such as:
Columns – in this section you can choose the numbers of columns for the images to display. Make sure you need to choose column size according to image size that fits the column.
Link – By default your images are linked to pages or content. This means when the user clicks to the image, he will go directly to the attachment page. In case you don't want to add a link you can choose no link option. 
Random – this box allows the website owner to choose the images which run randomly when the page is loaded. 
Size – the size feature allows you to display the content in four different ways such as thumbnails, medium, large, and full size. Therefore, the gallery size depends on the size of the images. To see the trial you can adjust the images to thumbnail. 
Type – in this you will find two display options of your images one is thumbnail and the second is a slideshow. You can choose your desired one. 
6. Now click on the insert gallery option to place it into the page.
7. Thereafter, Wordpress will create the shortcodes for your gallery and start displaying.
WordPress Photo Gallery Plugins
Going through so many steps, adding the WordPress Photo Gallery plugin is the best option. These days, photo galleries are popular and you have large numbers of options to choose from.
So, here on this page, we will talk about only a few of the best options that offer you a commendable visual display.

Photo Gallery By 10Web is one of the best plugins that you can use to features images. With this, you can easily integrate Social media channel's photo buckets within your website.
Even it offers numbers of display options such as slideshow, thumbnail, moving, etc. you can choose your best one and start enjoying it.
Envira is yet another smart plugin to choose from. It offers you a drag-drop feature along with maximum features to see the photos. Video gallery, WooCommerce, social posting and many more is possible with this plugin.
It is the most popular WordPress Photo Gallery plugin that majorly used because of its best features. It is highly customizable, so you can quickly edit and display the images according to your needs. With these customization options, you will get more abilities to enjoy the pro version.
WordPress Photo Gallery Themes
Here is the list of few WordPress Photo Gallery theme which is free to use and enjoy the large benefits.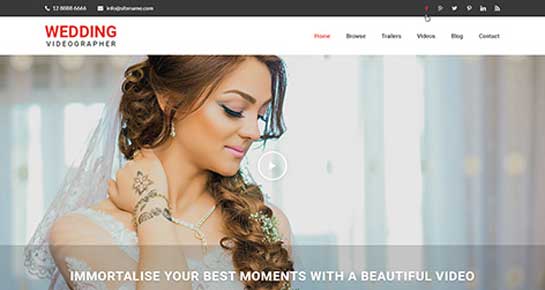 To make your website more appealing, this theme is specially designed to offer the fast and best display of pictures. Along with this, it is a responsive theme so it can be used and work great on every gadget.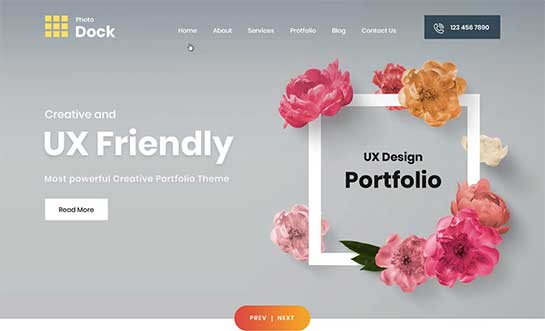 Sauron is a yet amazing option that comes with a lot of advantages to make your website more appealing. It offers lightbox function, typography, full-screen lightbox feature, etc.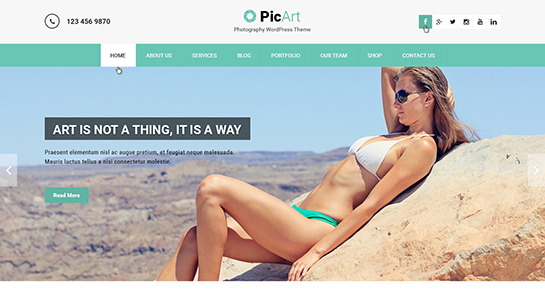 PicArt is suitable for any kind of photographer website. It has a nice background which can be easily changed or customized.
Wrapping Up
For search engine optimization, images are very important. Images have the power to enhance and engage more audiences into your website. So, why we don't use this masterstroke as a picture gallery on the website? 
This going to be very interesting and worthwhile. So, go and consider the best path for your WordPress Photo Gallery.