Establishing an online store is an endeavor and one of its kind's journeys. You might be planning to have one or might have it running already. Irrespective of your existing state, driving sales is going to remain an integral aspect of the same.
There are several platforms and mediums that you can leverage to boost your sales. They will not only help in growing the email list but also help in improvising your social presence. But, the essential aspect here is to discover the most useful one. This is because only a proper identification will help you in generating an efficient return on investment.
In this read, we have covered efficient but simple WooCommerce tips to optimize your website and boost sales.
1. Aesthetically Appealing Themes
The theme and overall layout is the first thing that your potential lead will notice on your website. If that fascinates them then they are going to invest their time exploring other things. But, in case the layout is cluttered and with the chaos they will just move on to the next website. There is no chance that your products even get noticed there.
Any e-commerce visitor is always expecting an aesthetically appealing user-interface and convenient navigation. There should not be any confusion while interacting with your site. This can only be achieved when you offer a seamless and easy experience for the customers. Themes for this purpose can be segmented into three categories viz. Free, Paid, and Custom.
Budget is an integral part of the selection process but there are some important things to remember. If you opt for free themes there is nothing wrong with it but often they lack in terms of design and functionality. Therefore, paying for a fully-loaded theme will be the best choice.
There are thousands of paid themes available and you must not overpay for your requirements. The following are a few of our favorites and widely used themes for your online store. Therefore, remember some of the basic and simple WooCommerce tips for an efficient online store include having an aesthetically appealing theme.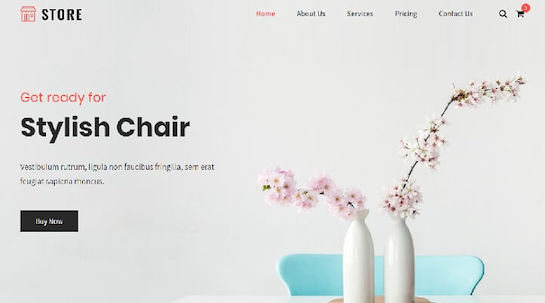 Having an efficient, powerful, and responsive theme is one of the simple WooCommerce Tips. Ele Store is one such theme that is crafted with WooCommerce at its core. Irrespective of your kind of business and sector this theme will do wonders for you. It is responsive, compatible in all kinds of screens & browsers, and easily customizable. The price of this theme is $39 only.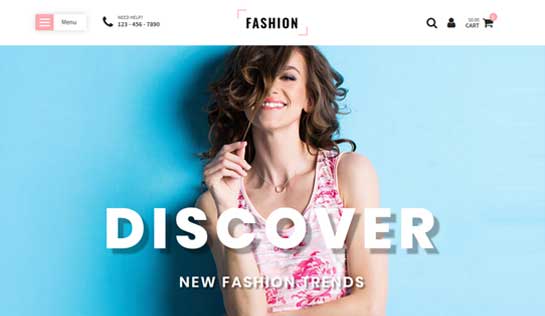 Multipurpose premium themes offer unbeatable functionalities and suit all kinds of business. Ele Fashion is one such multipurpose theme and offers impeccable compatibility with the WooCommerce plugin. It comes with a live customizer and other efficient customization options to enhance the aesthetics of the site according to the brand.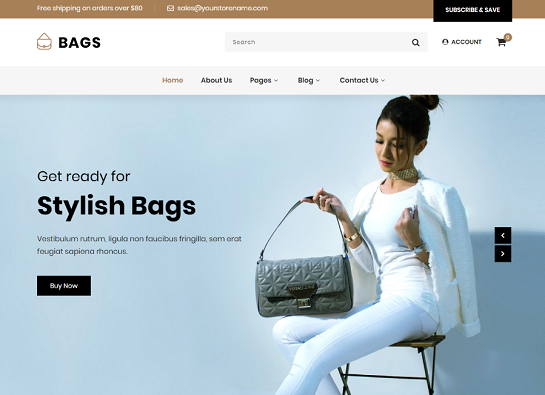 This is one of its kind themes that offer a club of core blogging and adamant shopping features. For an online store with an out-of-the-box of the model and strategy this is the perfect theme. Incorporating sliders and alluring sidebars can help you lure your audience towards your products. It offers seamless compatibility for other plugins as well and is mobile-responsive.
Visit https://www.sktthemes.org/themes/ for exploring other best options
If you have a sufficient budget then it will be a great idea to get a customized theme. Our web designers and developers have a proven track record of living up to the requirements of all kinds of business. It will cost you a little more compared to the existing themes but you will be assured of a tailored digital experience.
2. Focus on the User Experience (UX)
One of the simple WooCommerce Tips for your website is to offer a friendly and easy user experience. This will help you in optimizing the website and also making permanent customers.
Irrespective of the products that you offer, any website that does not have an easy interface will be abandoned by the customers. You are not exclusive and there are dozens of competitors who will steal the show from you. Your potential audience has considerable options in hands. Thus, you must not miss your chance of making the conversion.
Plugins can help you in incorporating essential segments like product tables in your store. This helps your audience in getting a succinct view. For instance, it is easy to analyze price, product description, and important attributes.
The following are some useful plugins that will help you in achieving the desired UX for your audience.
One of the simple WooCommerce tips is selecting a plugin efficiently for your tasks. This plugin helps you in customizing the default breadcrumbs. It also helps in improvising the navigation for your potential leads. The program enables them to easily navigate to previously browsed sections.
It helps in preventing them to hit the back button often and still stay longer on your site. The other added advantage is improved search engine rankings because it contributes to the indexing by search engines.
For an optimized SEO and improved navigation, Free Yoast SEO extension will be a good choice. Before publishing it helps users in optimizing the content for better results. It can contribute optimization for different sections of your website.
3. Add Call to Action (CTA) Buttons
You will be familiar with buttons like sign-up, buy now, add to cart, etc. These are all call-to-action buttons, i.e. buttons urging the audience to take action immediately. It is believed that it is important to add CTA buttons. But one of the simple WooCommerce tips is that it is necessary to have the right place to add these buttons. In the right place such buttons will be discovered immediately and will fuel your conversion rate.
Your website is a losing value if your audience has to scroll down the pages to take action. For example, if a customer intends to reach you out for a particular service then the contact now button should be readily available. If they have to scroll down or navigate for it then it is not impactful.
It is recommended that you add CTA buttons like Checkout Now and Add to Cart to prominent places of your online store. They should be easily noticeable and not blend completely with the theme. When they stand out from the rest of the components customers can quickly notice and take action.
You can use built-in styling options or a visual CSS editor to make additional changes. If you use Customizer plugins then it will help in modifying pages as well as CTA buttons.
4. Make it easy for the audience to find Products
If the potential audience finds it difficult to reach your product then your store needs a makeover. The aim should be to make the store an easy experience for your clients.
They should be easily able to find the products and information related to the same. The checkout process should be easy and not complicated. Follow simple WooCommerce tips like incorporating menu elements and filters, and price sort.
If you have a good and impactful theme then it will include all such features. But you do not have one then you can rely on plugins to get it done. You can download and install the YITH WooCommerce Essential Kit which is open-source software. It can be used to add features like product Comparision, ajax search, filters, quick view, infinite scroll, etc. Users can also add product catalog, wish list, product add-on, and other features.
The buying method should be as easy as the discovering and buying process. When you use WooCommerce it comes with straightforward buttons to make the purchase. But, if required, a plugin can be used to further streamline the same.
If customers can easily find the products then they would also want it to share it. This way they can share it with friends and family and you can boost sales. Hence, ensure that you make it easy for them to share the product on different platforms. I.g. Envite
5. Usability Test
Usability Test is the next amongst the simple WooCommerce Tips. You must always remember that persona choices and opinions have no place in an online store. You must always remember the preference and ease of your target audience. Hence, the usability test comes into the picture.
It helps in evaluating your website from a buyer's perspective. This is done by entailing several people to use your site. This helps you in clearly determining what looks find and things that need to change. For a usability test remember that it typically involved the following.
To ensure that the test is completed correctly it involves an observer.
Second, it includes participants to test the functionality from the buyer's perspective. Your website development team and other members can also be a part of it.
It is not advisable to directly start this test. It is necessary to have concrete goals first. You must know everything that you intend to achieve at the end of the test. It can be anything like a focus on visual appearance or a friendly interface. You can find other important things like
Interaction of potential audience with your website
Ease of Navigation
How easy is it to find the product page by a potential lead? If it is difficult then you can discover the element creating confusion.
It is possible to know if a website is conceptually clear or cluttered
The efficiency of the placement of the CTA buttons in different places
Reasons for Shopping Cart Abandonment
The most disliked and liked segment on your website.
For maximum efficiency look for people who do not have contact with your site. This way you will get an unbiased response and fresh perspective.
6. A/B Tests
There is a popular method which is known as A/B testing or split testing. It helps you in determining the more efficient variant of the same element of your website. Hence, you can select a variant which shows better outcome and it will help you have more conversions. This is important and undoubtedly one of the simple WooCommerce tips for you.
If you are planning to add a new feature to your online store then this method will be particularly helpful. For example, adding a new category or filter on your store. It becomes crucial to know if the idea or layout is right for your website. Therefore, split testing can help you with that.
There are some crucial metrics that need to be analyzed before reaching to a conclusion. These metrics include Return on Investment (ROI), number of purchases, conversion rate, bounce rate, etc.
In other words, this testing procedure will help you in understanding the worth of the changes that you intend to make. Also it will help you in choosing the best and most favorable outcomes for your online store. You can be free from uncertainties and confidently launch new features on your platform.
The Nelio AB Testing free plugin is a quick way to test the changes in your store.
It is compatible with WooCommerce and is widely used to test variations in images, titles, and descriptions. It enables users to setup product orders as a conversion action. This allows users to easily see the conversion rate for the tests.
The entire process of the test is tedious and demands efforts. But, on the successful completion it will turn out to be worth your efforts and time.
Conclusion
One of the simple WooCommerce tips for you is that user experience is the heart of your online store. Whatever activity, feature, facility, or element you are adding, you must always remember it. And hence in this above read we have included all factors including cleanliness, ease of navigation, user-friendly interface, and others.
Plan everything but ensure that you know that WooCommerce is not only about attracting leads. You must not be satisfied by making one-time sales. Instead at any random moment it should be about making repetitive sales.
This means you have to persuade your clients to return back and optimization is the key to it. Your goal will be attained through all the small and big steps. Plan well and do not stop in the midst of the process. Work until you reach your goal and it will be worth it.