Craft a killer artist website and sell your paintings online with the help of one of the most engaging and professional looking painting artist WordPress themes.
What each of these templates has to offer you will definitely exceed your expectations and will provide you with an all inclusive platform to start a successful online career.
This celebrity and author, graphic designer and painter, animator and illustrator, digital and painting artist WordPress themes are well coded and visually polished so that you can be sure to have a modern and fully competent website at your disposal for showcasing any creative.
Digital agency, painting classes, sculptor or painter profile, painting contractor or paint manufacturing company, handmade reproduction specialists, online exhibition websites or blogs.
Ceramics, drawing, photography, textile, conceptual art, printmaking, filmmaking and other relevant topics and niches can also be hosted by these painting artist WordPress themes.
Painting is one of the ways of self expression, personal development and enhancement of self esteem. The modern reality makes people primarily focus on what is profitable, urgent or useful.
So the high rhythm of contemporary life drowns out the desire for creativity, but this desire flashes out periodically making people express their artistic talents in whatever they are doing.
Thus, artistry or creativity is not something alien to human being. Moreover, thousands of people in the world are passionate for art and painting making it a lifestyle or the way they earn for living.
In one way or another, they are constantly looking for new paths to share their talents, present works, offer services and paintings, create new strong ties and become more popular.
Our painting artist WordPress themes are inclined to be a helping hand not only to the professional painters, artists and craftsmen, but also those who are making their first steps or are just font of incorporating a piece of creativity in their personal or business activities.
Thus, whatever your ties with painting or any other artistic discipline, powering your thematic site or personal portfolio style blog with any of these painting artist WordPress themes can be the most justified investment in your future success.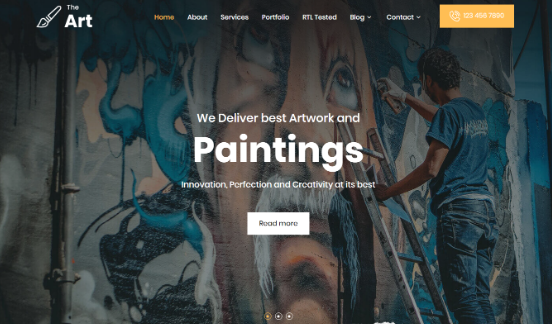 Breathtakingly beautiful and artistic looking, The Art is a hero when it comes to supporting any aesthetically pleasing and high quality website.
Fully responsive and mobile checked, technically wonderfully working and functionally advanced, The Art comes with as many features and customization options as you would like to have access to when crafting the unique look and enviable functionality of your site.
You can also add and exercise different shortcodes and plugins for taking your painting website to the highest level of expression and operation with filterable portfolio and gallery, e commerce options, multilingual content and better search engine results.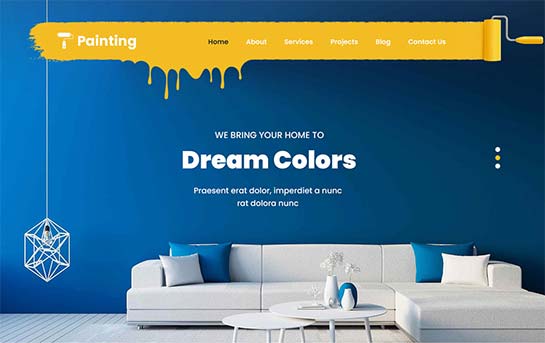 We all know that visually pleasing and beautiful website converts better than the opposite ones. Therefore while designing painting artist WordPress themes, our dedicated specialists have done their best to produce something really eye catchy and engaging.
Painting is one of such top products you can use to present a website of any kind or background, from artist and culture to commercial and beyond it.
Additionally, there is a straightforward relation between the theme's artistic look and usability making your site a convenient place for the website viewers to land on and make a virtual journey through while using their mobiles, portable devices, PCs or smartphones.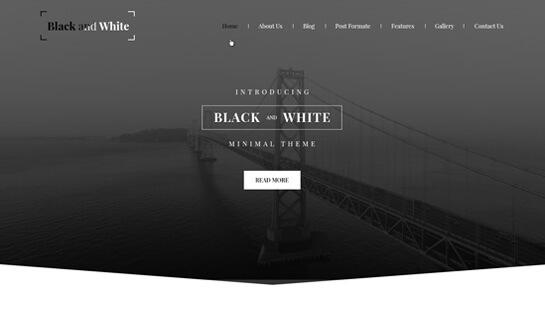 Black and White is the next elegant and smart template suitable for all those startup painters and drawers, visual artists and designers who are planning to create a website on a budget in house.
It means that anyone can enjoy this template without spending much and without suffering much as Black and White is both cost effective and completely admin friendly in usage.
All the major stumbling blocks to a perfect user experience are considered while developing Black and White and as a result it generates fully responsive and user friendly nature, smooth and polished navigation levels, quick loading time, legible content with Google friendly fonts, social media integration and more.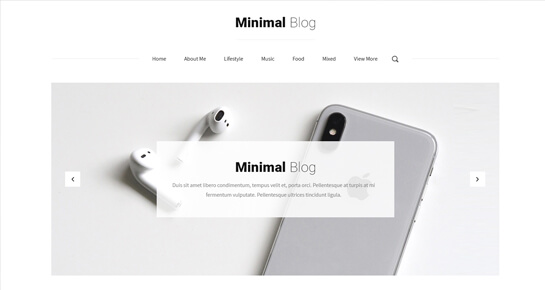 With fierce online competition, every creative artist tends to be ideally presented with a premium quality website that functions without any downsides. The thing is that the modern digital users are less tolerant towards bad looking and working websites than ever.
Therefore, establishing your artistic website on a reliable platform that will guarantee your site's continuous viability is a must. And in this relation, Minimal Blog is one of our best recommendations.
It has everything you will need to make your site unbeatable online with modern animation touches and color combinations, dynamic blog area and widget friendly zones, e commerce compatibility for online sale and purchase transactions, social media presence and search engine rankings.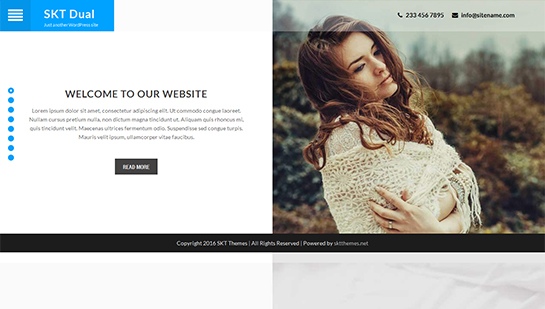 "Busy" interfaces and heavy appearance are the biggest hindrances in converting new clients and customers. Therefore, SKT Dual has been well taken care of to exude clear and simple interface which is, although, very expressive and attention grabbing in its simplicity and compact look.
Dozens of gallery and portfolio choices along with color and font controls are enabled, as well as page and post layout options and endless customization settings are at your leisure for setting up the right artistic tone of your creative website.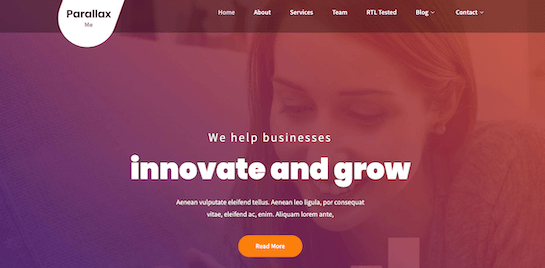 The parallax effect of SKT Parallax Me Pro can do wonders while showcasing your paintings or works to the target audience. Having everything compactly arranged along the entire page will enable the website guests to quickly find whatever they are looking for.
Responsive parallax slider can be found at the top of the welcome page for hosting the best images and paintings of your portfolio.
And you are the only one to manage the slides or change the images as frequently as needed, control transition and animation effects or substitute the default slider with any other compatible one via plugins.