Today, the world is becoming digital. Everything is now online, all you need to do is "click". The days are gone, when we need to put physical efforts in shopping, promoting business, and many more. The digital world has made life easier for folks. It is time now to enjoy everything at home without worrying so much.
Moreover, the millions of shopping websites offer a wide range of collection that you never get in the land-based markets. With the growing trend of online shopping, this attracts numerous entrepreneurs to set-up their business online.
If you are thinking about your online shop on the internet then it must be a good step. Because thousands of websites earning great revenues than physical markets.
If you need to start up your online business then with a WordPress you can easily do this. How? Learn our complete guide of online shop with WordPress and start your business.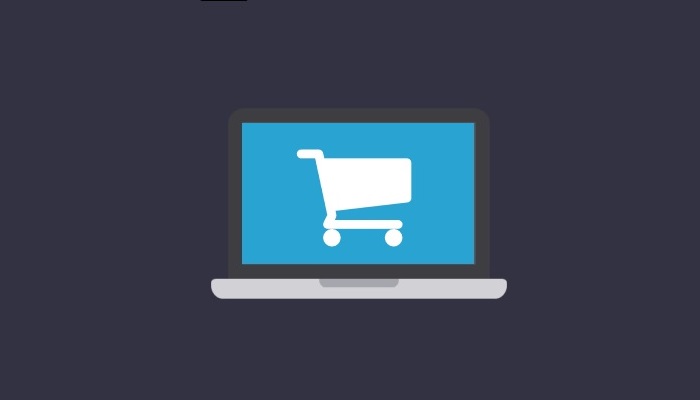 The importance of WordPress website
When you are in an online business, there is a huge competition. And to stand up first you need to come up with high-quality content to make your presence on the internet. To handle website content, WordPress is one of the best website tools.
WordPress is known as the largest content management system that reduces a load of entrepreneurs to post, edit and publish the content.
When it comes to handling e-commerce website content and pages, WordPress is a perfect choice. This platform is simple to use and easy to understand by the newcomer as well. Moreover, you can get the best returns and develop a perfect online shop with WordPress for your targeted audience from scratch.
This will update you with new features, receiving notifications, numbers of templates, plugins and best SEO friendly websites that will rank on Google.
In simple words, with this platform, you will be happy with your online shop performance.
Benefits of choosing an online shop with WordPress
If you are thinking about an online shop, the platform is highly essential. WordPress is one and the only choice for every new and existing entrepreneur these days. It is because of the following reasons or benefits:
• It is a robust platform to expand the business at large extend.
• It offers solid security both you and your customers.
• This platform comes with a wide range of themes and plugins that improve your website performance and credibility.
• It is an affordable and effective solution for an e-commerce platform.
As you can see, choosing the online shop with WordPress is a highly effective and a great platform to work with ease. So, if you are ready to get started with WordPress, then let us discuss start an online shop with WordPress in detail.
How to set-up WordPress for an online store?
If you are prepared to start an online shop with WordPress then you need to install WordPress on your computer. Well, you can take help of website developer to do all such things, but if you need to do its own.
So follow the given five steps:
1. First download the latest version of WordPress
2. Upload the files on a web server using FTP
3. Create MySQL database and user
4. Connect the WordPress with database
5. Set-up WordPress and create a new website
Which things do you need to start an online store?
If you have a computer and basic skills to operate the internet then your new venture will be great.
So here is the list of basic things you need:
1. The domain name ( to create the address of your website)
2. Web hosting or server ( to make your website live on the internet and target the audience)
3. You need to learn each step in detail. It takes a few minutes, but it is really important.
The Step-by-Step Guide to starting an online shop with WordPress
In this section, we will go step-by-step to start an online shop with WordPress. So, let us get started!
Step one- select niche of your website
A niche defines your business impeccably. Suppose your business is about beauty and makeup products then you need to choose a beauty niche. Always choose that niche which you are interested to work in more and more.
If you are trying to start a random business online, then go to market research and analyze the audience preferences, then select the specifically targeted niche for your business.
If you pick a random niche, then your business will drop before the start.
Step Two- Buy a Domain name
Now, the step is to think about how your customers find you on the internet? With a website address, right? So how to create this? Simple! Buy a domain name that is suitable for your business niche.
In this you need to make sure, you are making short, unique, and easy to remember website addresses. This will help your audience to reach you with ease. For the best results, you can do keyword research and choose the high-rank keyword related to your business. This will increase your visibility in the search engines.
Step three- Select Plugins

If you are working on the WordPress platform then selecting plugins is also very important. For the e-commerce website, the use of plugins can ease the work and reduce your much effort. One of the best plug-ins for e-commerce is WooCommerce.
Well, it doesn't mean you just jump into this plugin only. You can search even more and find out the best plugin that your website needs.
Moreover, the size and load of your website also matter when choosing up a plugin.
When it comes to choosing a plugin make sure it has the following features:
1. High ratings
2. Read testimonials
3. Have security features
4. Suitable for your business niche
5. Compatibility
6. Updates
7. Support
Step four- Pick SEO friendly theme
The theme of an online shop with WordPress should be unique and highly competitive that stands out first in the ranking. The theme should be attractive and easy to navigate for the user.
Check everything in detail when opting for the theme, because 75% of business success depends on the theme. The other important thing you need to check the theme should be responsive and SEO friendly with any device. Hence you can enjoy the impressive growth.
Find SEO Friendly eCommerce WordPress themes on our website.
Step Five- Adding pictures
You know that describing the content with pictures attracts more visitors to your website. The more you have attractive pictures and products with great quality, the more you receive positive buyer and enjoy profits. With a little time investment can make increase your sales and give you active responses.
Step Six- Add high-quality content
Content is the king of the website. So, it is important to share high-quality content with your audience along with pictures to grab the user's attention.
You can add content on pages as a description of products and add blogs to help users about finding new products, company, policies and more. With the share of high good content, the audience reaches you easily and you will enjoy the good ranking.
Pro tip- when you are working on the content do perform keyword research. This will help the user to reach on your page. Make sure you have used the prime keyword in both content and titles along with Meta tags.
Step seven- Monetize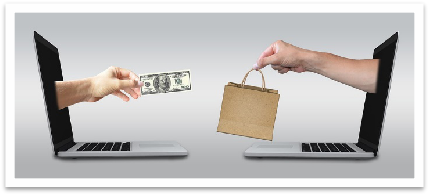 To reach the audience and sell your products you need to monetize the website. You need to invest money and time both to do marketing campaigns on social media platforms to get potential buyers. Plan your SMM strategy and make sure you are delivering the promising content that the user loves to read from you.
The most successful method to reach the audience is FB Ads. Here you can easily choose the demographics to target a specific audience who can view your ad and convert them into sales.
Tips to grow your business
You need a boost in the Revenue. So, while creating an online shop with WordPress you need to learn about some good tips to enjoy better results.
• Always deliver high-quality content which is readable, impressive, and engaging.
• Improve your website speed so the user can stay longer on your page.
• Choose the perfect layout of your business that the user founds more impressive.
• Do not stretch the words of content. Go specific to what the user needs to know.
• Make your website mobile-friendly
• Use social media for promotion
• Do daily posts
• Write for your targeted audience
• Choose marketing tools and make your plans perfect
• Invest your time in your website to get more leads
Conclusion
If you want to start an online shop with WordPress with no hard efforts, then follow up on the given steps and make your website highly profitable. Well, we all know it is not an easy job, but when you go long and invest best in it. You will get leads for sure.
If you think you can't do things own, you can take the advice of professionals who can guide to take the right foot in online marketing. WordPress is the perfect platform to get what you need and deliver what your audience expects. So, go ahead and set your online store today!