Most websites migrate for one of the most common reason – so that they comply with the latest Google update and get ranked better, as a result.
As websites grow, they are often required to migrate for one reason or the other. It could have something to do about opting for a new domain or server.
Or just a case of complying with latest Google update and making the website mobile friendly. Either way, if you have a WordPress business website, then it would be in your best interest to review the information posted below, especially if you are planning to migrate your website.
The Way to Migrate Your Website Without Hurting Your SEO
What is website migration?
Website migration, is broadly defined as moving from one digital entity to another; there could be any number of reasons as to why you want to migrate your website.
But it is important that you carry out the process of migration without a hitch or you are going to lose your old traffic completely.
And it will take quite a while for your new website to recover from the same. In fact, more than a few websites had made errors with their migration which led to the loss of their old traffic, SERPS, and it took them more than 6 months to get back to normal.
There are different types of migration and it is time that you took a closer look at them.
Platform migration:
For example, you may want to change from old platform like your CMS to something that's slightly better like WordPress. This is bound to change how search engine robots crawl through your page.
Website structure:
At times, you may want to rebrand and redesign your website and this will affect how search engine robots look at your website. Unless you handle this type of migration carefully, it can negatively impact your current serp standings.
Domain name changes:
Of the various forms of migrations, this happens to be the easiest. But it should also be pointed out that a carelessly handled domain change would indeed result in loss of traffic.
Web host change: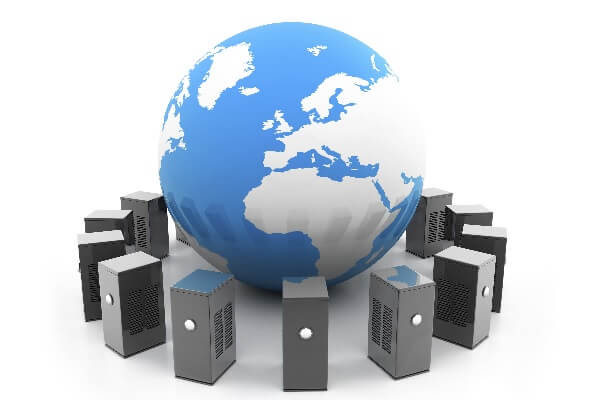 You may also want to change web hosts and that would change your IP address. Usually, most web host changes are streamlined and you should not have much of a problem.
Changing protocol:
You may want to change the protocol for your website from http to https; and by changing your protocol it means that your website is now encrypted.
How website migration can affect your search engine rankings
Poorly handled web migration can impact your search engine rankings; there are several ways through which this can happen. This is all the more reason that you would want to review the information posted below before you opt to migrate your website.
Content errors:
When it comes to websites, content is king for obvious reasons. It should be pointed out that in case of a poorly handled migration, you could end up losing your high SERP position due to bad content, duplicated content and mishandled SEO and the list goes on.
When you are planning to migrate your website, the first thing that you need to do is to index everything on your website so that the migration is carried out as per specs.
And after migration, you need to optimize your content to ensure that they are of the right size and can easily be located by search engine robots.
Website errors:
Another reason that you may want to be careful when migrating your website is that most users either forget to provide valuable redirects to their old pages or worse, forget them altogether.
And when that happens, and when users land on that specific page, they are going to see a 404 error which would end up driving them away.
How to do a website migration without losing rankings

The only thing that you can do to avoid those mistakes that can result in loss of traffic, serp standings and more is to plan well ahead. Right now, you may not find the need to migrate, but it would nevertheless be a good idea to prep for one since you would have to migrate your website at some point of time.
Make sure that it is required:
Before you opt for complete migration, the first thing that you need to do is to weigh in the pros and cons for your website.
Once you have weighed in all the factors, you should be able to decide if you want to go ahead with this migration or not, while keeping the downsides and risk of a poorly handled migration in your head. Go in for migration only when you feel that it is absolutely necessary and not otherwise.
Review of the migration process:
You need to be familiar with all aspects and various kinds of migration that's available. Review the whole process and see what's involved so that you have a better idea of the migration process as a whole.
Migration strategy:
It is important that you have a migration strategy in place, one that takes into account all your content, including the various media files. Make sure that you have a valid migration policy in place, review the processes set out in the same.
Double check to see if they are correct and then, start applying the process so that you are able to seamlessly migrate your web content to a new host. With a brand new IP address without any issues.
These are some of the things that you need to keep in mind especially if you are thinking of migrating your website. You may want to migrate your website for various reasons from changing the host to making your website mobile friendly.
The point being that irrespective of your reason, you would still e required to migrate all of your content as per stated processes.
And remember, a poorly handled migration can result in complete loss of traffic which can last for more than a few months, and that is why you need to pay attention to the migration process, so that no such issue crops up.