Protection from Your Hosting Provider
A secure firewall with integrated DDoS protection is included for Cloudflare integration sites. Using stringent software-based controls can further safeguard your website.
By turning on the IP Geolocation blocking function, you may securely prevent IP addresses from the geographic area from which an attack is originating from sending requests to your website.
Most web hosting companies include CDNs in their hosting packages to reduce DDoS attacks. An Information Distribution Network (CDN) technology, which is a collection of servers in several places that store cached content and distribute it rapidly to website users, is used by web hosts.
DDoS assaults are less likely to disrupt service due to the reduction of hosting capacity by the cached content. The majority of hosting companies offer effective firewalls, which lessen but do not completely eliminate the possibility of an attack.

They will also have resources available to you or them, such as IP blocking, to halt the DDoS assault once it has begun.
However, DDoS assaults cannot be completely prevented, but they may be made less likely, and their effects can be reduced.
To make this happen, you should utilize a large network that can use its database on attacks on other websites all over the world to predict attacks and block IPs from potential threats. This will allow you to fully protect yourself against DDoS attacks.

Increasing the performance and security of websites and services is one of the reasons why people choose Cloudflare's services.
Additionally, Cloudflare offers protection by shielding websites from undesirable intrusions such as DDoS assaults, malware bots, and other malicious activities.
Even if a website or app's content is encrypted, your Internet provider and anybody else keeping tabs on Internet traffic may still see everything you do online.
On any device, you may utilize Cloudflare's free DNS service, 1.1.1.1. Your data is shielded from analysis and ad targeting thanks to Cloudflare's 1.1.1.1. Due to its scale, it can identify the IP addresses of the origin of DDoS attacks and block them for all the websites on its network.
The cloud-based network of Cloudflare is continuously active and always improving. This allows it to constantly detect possible attacks and block unauthorized traffic from entering your website.
Additionally, it gives you access to a dashboard for monitoring and preventing DDoS assaults, allowing you to determine any potential weaknesses.
Using its Autonomous Edge, Cloudflare uses automated detection and mitigation to stop DDoS assaults. Numerous dynamic mitigation rules are presented as controlled rulesets by Cloudflare DDoS Attack Protection on the Autonomous Edge.
The Autonomous Edge and centralized DDoS systems of Cloudflare evaluate traffic samples "out-of-path," enabling asynchronous detection of DDoS assaults without introducing delay or affecting performance.
In the event that attack traffic complies with a rule, Cloudflare's systems will monitor that traffic and produce a real-time signature to precisely match against the attack pattern.
It then neutralizes the assault without affecting genuine traffic. The rules can produce distinct signatures depending on the characteristics of the assaults and the signal strength of each parameter.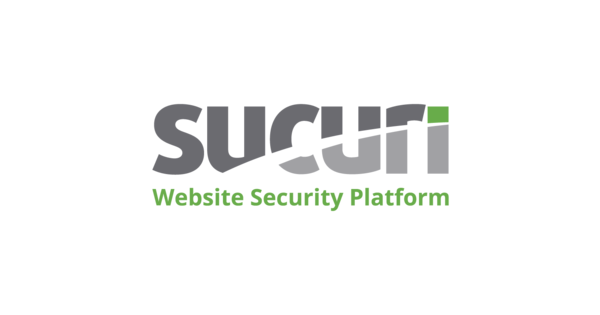 Sucuri is a website-managed security solution provider. The cloud-based technologies offer a comprehensive solution for website security.
It incorporates CDN speed optimization, external attack mitigation, including protection against vulnerability exploits and DDoS assaults, and expert response in the case of a security incident.
Sucuri will keep an eye on your website for outages, attacks, and hacks and take care of any issues that arise. Being with Sucuri ensures that you can restore your WordPress site as soon as possible if you experience a DDoS assault and it is compromised while it is vulnerable.
All application and network attacks are detected and stopped by Sucuri's DDoS mitigation and prevention service. Attack data is connected to foresee bad conduct and shield you from potential threats.
During widespread attacks, it keeps your website up and greatly reduces requests from fraudulent sources. They automatically prevent hostile bots and hackers when they are found to be attacking the website. Sucuri uses a monitoring platform for websites called a cloud-based compromise detection system (CDS).
The monitoring scanners regularly scan your website and notify you if they find anything questionable. This enables you to act fast and minimize any adverse effects on your traffic.
Additionally, Sucuri provides an Intrusion Detection System (IDS) on the firewall, which was created to guard against DDoS assaults.