Inviting various guest authors to come and write on your blog is definitely a benefit for both the author as well as the admin.
The admin gets a high quality post and the author gets more visibility on new turf. There are several WordPress plugins that can help you make posts earlier on the blog.
They will also allow the guest blogging process to be easier and more streamlined.
In this post, we have discussed some of the best guest blogging word press plugins where you will need something that can help you manage guest posts and web site monetization
Take a look!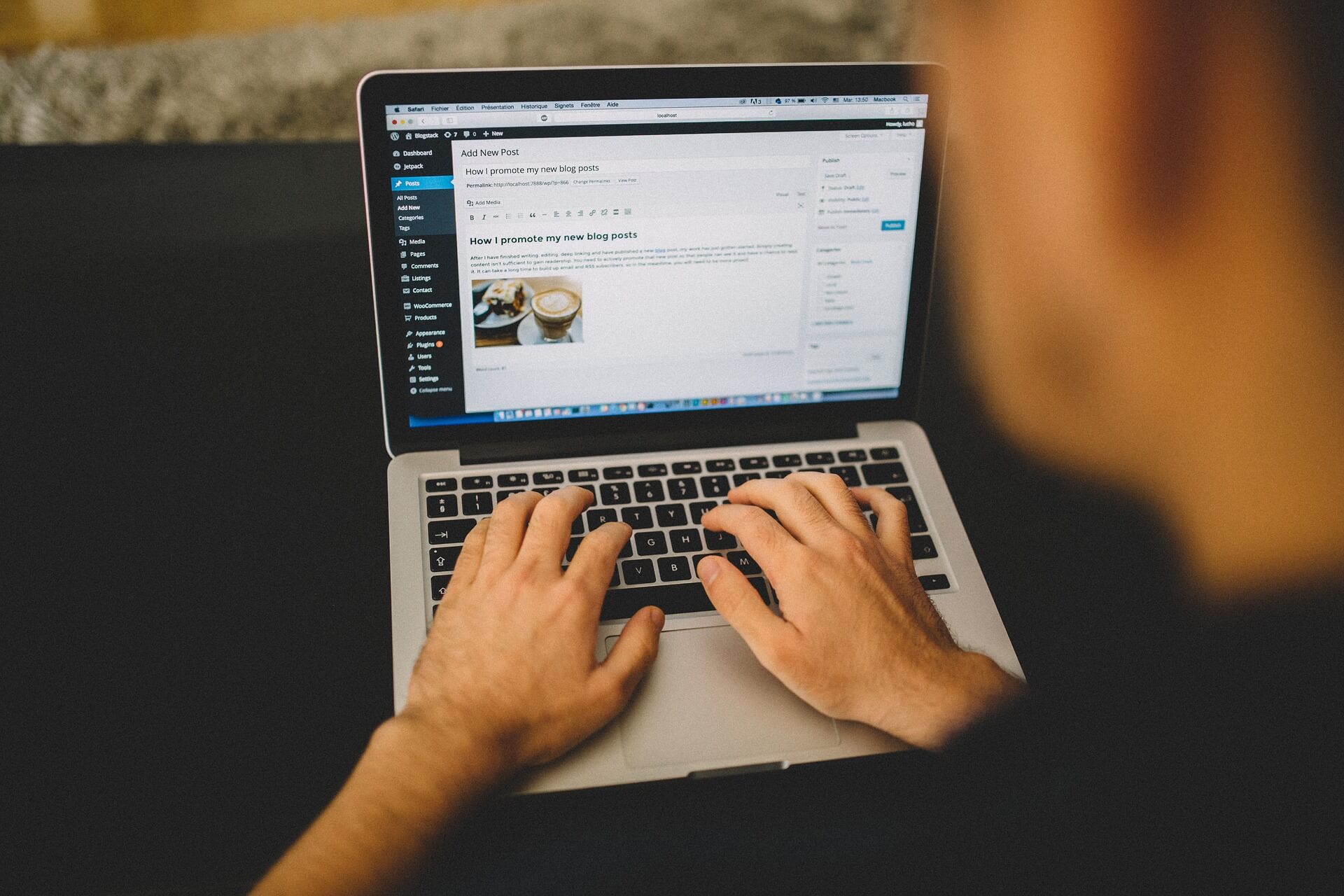 Live Center – Live Blogging Solution is ideal for those who are tired of seeing too many spam registrations on their blogs and want something better. The plugin allows them to solve this problem to a much greater extent.
In simple words, it is a simple anti bot registration engine. There are several benefits of using Live Center – Live Blogging Solution. It saves your blog from people who use automatic programs or software's etc for various registrations and submissions.
Live Center – Live Blogging Solution comes with interesting features such as allowing you to add complex or even simple captcha for any math test.
WP ULike works when associated with Peter's Collaboration E-mails plugin. Along with this plugin, you may also add notes at editing pages, notes that you have made for yourself.
WP ULike is helpful when it comes to various circumstances. In case you are reviewing a guest post and find something missing there, you can easily add the note against the guest post.
These notes will be sent to you along within the collaboration itself with the emails itself. It is actually that simple!
24liveblog also offers several advantages. Here, you can edit, publish guest posts on the blog with the help of a form that is hosted on the WordPress blog where the bloggers will not be able to create any sort of account on the blog.
The customized notifications regarding post submissions and the approval can help send onsite through Email about the guest blogging plugin.
Some of the interesting features include:
Easily obtaining guest posts without any user registration.
Blog users may add the posts along with a form that is hosted on the blog page.
Effortlessly edit all post submissions as well as manage them.
Customizable notifications of post submissions through email as well as website.
Capacity Manager Plugin has a completely different level as compared to others. Here, users have the liberty to create, manage responsibilities and roles on their blog.
However, a few of them give you the image uploading facility to the contributing facility whereas the others don't.
Therefore, the roles have been customized so that the contributors find it easier to manage. By using such a plugin, you can also use capabilities for various subscribers, authors, administrators as well as editors.
User submitted posts can be used for guest blogging plugin which allows you to manage all the submissions sent by guests. One of the biggest advantages that comes with this is at guests can easily submit images, posts and multimedia stuff from the front end of the website. A few interesting features of the plugin include:
Giving guests the permissions to submit all posts from anywhere on the website.
Allowing guest post submissions will also allow tags, category, author, images, posts as well as URL.
Redirecting the user to go anywhere they want, return to the page once the post has been submitted.
Adding a few template tags for displaying user submitted posts as well as customization.
LeadIn happens to be a clever plugin that can be used for gathering info about visitors entering the website. While you already have some visitors tracking the set up, LeadIn will give you a very detailed view.
It also tracks down all the records and visitors. This may include the pages that you have visited on your website and the opt in forms that have been
MailChimp is used mostly on WordPress. This one will integrate with your mails in the background with the help of the API key that can allow you to generate inside the Mail Chimp account.
Here, you will never have to worry about the source of the code. The plugin will also take care of all the technical stuff which will make it possible for you to handle all the marketing difficulties and forget all issues related to coding.
The free version will allow you to generate forms. With the help of a PRO version, it will help you build forums as per your wish and place them on various landing pages.
SumoMe is a latest creation. You can integrate it with the help of a plugin.
SumoMe happens to be a complete platform which consists of various platforms and modules that have been designed to help various visitors convert leads and understand how they can interact with their website along the way.
This tool is actually quite effective in case you are searching for something that you want to use to increase interaction with the various visitors to enter your website for better guest posts. A few great modules also include heat maps, smart bar, list builder and content analytics.
So that concludes the best WordPress plugins that you will find useful when it comes to guest blogging.
Whether you want to accept guest post or are thinking of having them on the blogs, do consider them by reading all the features that have been enlisted above. We hope that you will like them.
Also, don't forget that most of them are free and that you will never have to pay for them. If you have enjoyed reading our article, do give us a quick thumbs up and in case there are questions, drop them down below.
Blogging has become one of the most popular forms of online activity. It is not just about sharing information but has also has become a popular way of how business is promoted.
Bloggers all over the world create content which is meaningful and wish to share it with the right audience. Even the online visitors respond to the blogs in the most appropriate fashion.
There are various different types of blogs which one sees online like Fashion, technology, travel, Food etc. The idea of these blogs is to get the specialized information across.
Bloggers make all the effort to keep their blog content unique yet creating popularity is not an easy task. Thus the use of Guest blogging WordPress plugins has become popular. This means that you add special features to the blog so that it is accepted by the readers.
The use of the Guest blogging WordPress plugins is very common yet there are many bloggers who would not realize the importance these plugins provide them. The plugins come with many specialized benefits and each of them is quite unique.
Still, there are many common benefits which the use of any form of plug-in provides.
Live chat: Even though bloggers in most cases will not be able to handle live chats on their own as they do not have a team to work with them but the plug-in still provides a good opportunity to create a communication channel with the followers.
The chat options allow the visitor to actually feel connected which a must for any form of websites these days and the blogs are no different.
Social Media share buttons: The popularity of the blogs increases with the options of social media shares. Thus the plug-ins which make the sharing possible are highly appreciated.
Social media is now an integral part of marketing and blogs also require them. They have the capacity of attracting a huge crowd to the platform. The sharing of the content or links make it reaches the audience which was otherwise not possible.
Security benefits: One thing which is important yet not a priority for the bloggers is the security of the platform.
The plug-ins provide a high level of security to the data by using sophisticated technology. When the bloggers talk about other important features they conveniently skip this one which should not be the case.
SEO benefits: When you are using WordPress you know for a fact that there are a wide variety of Guest blogging WordPress plugins which provides benefits.
This is the most vital marketing tool that should be used for blogs and websites alike. Without them, your online platform will not be noticeable on the search engine and it is common knowledge that the popularity can only be achieved of the SEO on the platform is maintained properly.
Blogging becomes effective and fun when the right plug-in is used. It is true that there is no dearth of options for the users and they must pick the plug-ins which go well with the requirement.
If the bloggers want to ensure that they should own a popular blog then they will have to find the most popular and suitable plug-ins for the process.