WP Bakery page builder tries to do the impossible and manages it with aplomb and style; the page builder is one of the few that enables users to build any type of layout for any theme.
Simply put, while there are a lot of WP Bakery page builder WordPress themes, you no longer have to go hunting for a specific page builder since you prefer to use a specific theme for your website.
Just pick out the theme that you think would be a good fit for your website, and once you have gotten the theme selected, you can then use WP Bakery page builder to build up your website from scratch, just the way you want it.
And since this page builder works with all WordPress themes out there, you should be able to use the same on any one of the top 10 WP Bakery page builder WordPress themes.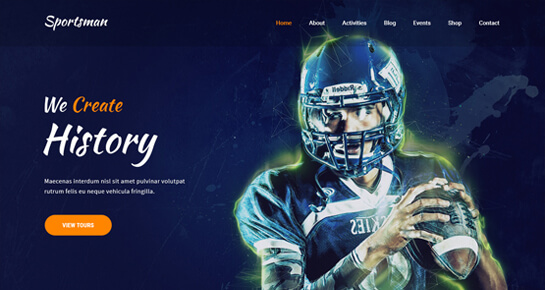 While creating a website for the sport it is important to add a team section or a club section so that your visitors should be able to know more details about your team. With this template, you can achieve the goal as you have lots of customization options.
The template will suite for creating a sports-related website such as crickets, football, basketball, and more. The event page can be created to make your visitors engaged for a longer time. Dedicated pages can be created for teams, individual players, and different games. Demo content is there to make your customization process easier.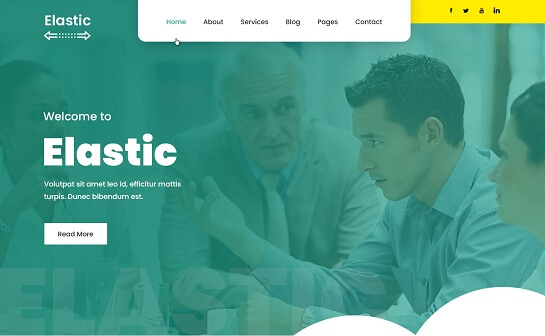 Elastic Pro is the most beautiful but simple WP Bakery Page Builder WordPress Themes especially to suit corporate and professional based websites. This template is perfect for displaying more informative content. Plus a number of colors can be added to the website layouts.
Nice effects can be added for creating an attractive website. Proper use of typography and fonts will make your brand stand in-crowd. You have the authority to create a dedicated service page to add information about your company.
Complete access to WooCommerce integration and Google fonts are given to make your website more functional. Free access to the revolution slider is provided.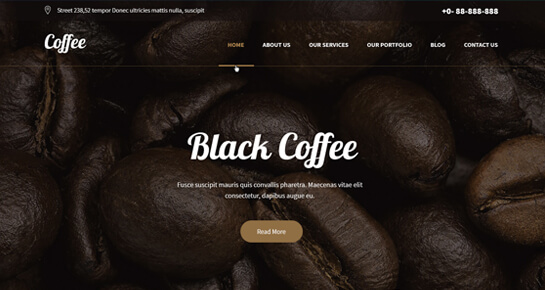 SKT Cafe Pro is a versatile bakery page builder WordPress theme. You should choose this template because it is light weighted, responsive, fast loading, and cross-browser compatible. A number of different sites can be created with a single demo. SKT Cafe Pro is ready to install just one click is required.
One importing the content you can start customizing it with bakery page builder, other site builder tools are also fully supported. It has some amazing features such as WooCommerce integration, contact form, security, SEO plugin compatibility, and more. Thus, driving traffic to your website is now very easy because it is completely optimized too.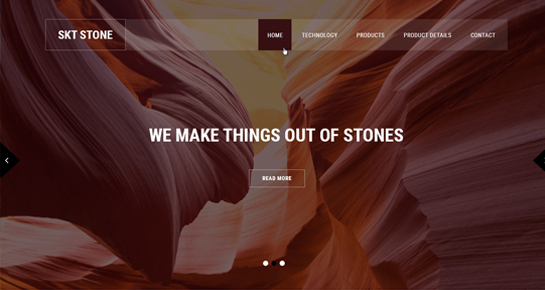 SKT Stone, with its unique multi-lingual theme, this is just what every needs– a visually appealing site that's retina ready and just perfect to launch your products and services. The overall design is appealing and yet professional and what's more, it already comes loaded with the home page and page specific templates as well.
Moreover, this theme has been tested with several browsers and is also compatible with several plugins.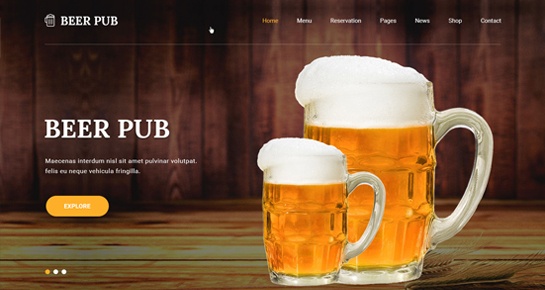 This theme comes with a beer and pub design, one that has been inspired by images of pubs serving beer. The design is aesthetically perfect and you also get four layout options for header as well as footer and customizable home page templates that you can use. And moreover with WP Bakery plugin, you should be able to build up your website seamlessly.
This WP theme comes with a ultra-responsive design, as well as interactive sliders, full width layouts and much more. The fact that it comes with pre-built home page layouts means that you can start using this theme for your website, as it is and do not have to tinker with it for a while.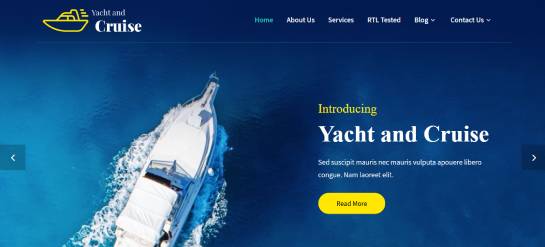 If you cater to the luxury segment, then you would definitely want to check this site out. The one issue that most business owners have with their website is the fact that most of the pages do not mesh together or there is an issue with the overall design itself.
That's why you need to check out Yacht and Cruise, for it comes equipped with just about everything that you are looking for – from ecommerce templates, to inventory templates that you can start using for your website. We would suggest a demo first, and then you can take the call on whether you want to go ahead with Yacht and Cruise or not.
The Toy Store is a multi-purpose website which you can use for either business or customize it for personal use, but if you own a chain of toy store or even run just one, then this theme would be perfect for you.
It comes with a nifty design that trends towards minimalistic look, with little clutter which makes it all the more effective for marketing your products and services.
It also comes with translation ready templates as well as all the sliders and widgets that you would ever need and with WP Page builder, you should be able to integrate all the pages drag and drop content seamlessly, without a hitch.
If you are running a mid-size organization or a large one, then you would definitely want to check out Holy Church. Holy Church comes loaded with WP Bakery page plugin that makes adding content seem so easy. It also comes with Smart slider and various tools that you can utilize to add more interactive content to the website.
And what makes Holy Church all the more attractive is that everything here is customizable, and that means you even get to pick out the font.
Bed and Breakfast, which incidentally sounds interesting, is perfect for those who operate lodging houses, eateries, restaurants and even pubs. So naturally, it manages to enmesh the personal with ecommerce and the result is Bed and Breakfast.
This theme naturally comes with a full set of ecommerce templates that you can use to host specific products and services on your site along with requite menu and full site layout customizable options. It comes with several pre-built content that you can use to develop your website further.
With Accommodation, you get site wide layout options, along with customizable templates, the usual widgets and tools that you can use to highlight your page elements.
It comes with 800+ Google fonts as well as CTAs on every page. This WP Bakery page builder WordPress theme is perfect for most business verticals and comes with woo commerce compatibility as well.
If you run a dating website, then you would definitely need to utilize Dating theme on your website. Dating comes with several templates that you can use to highlight your website, with a customizable search function that users can use to search for the 'right match'.
Moreover with WP Bakery page builder plugin you should be able to drag and drop the content you need, customize and tweak your theme to your heart's content and then deploy the same on your site.
Soccer is a sports oriented ecommerce theme that comes with customizable site and home page layout along with boxed options for the home page. This site is perfect for small businesses and new ones as well.
The WP Bakery page builder WordPress theme comes with Woo Commerce plugin and all the essential tools and features that you would require for an ecommerce site.
Black and White is often preferred by those who are looking up to set up a personal blog or website. What make Black and White stand out are its minimalistic design and the fact that its templates and pages can easily be customized with WP Bakery page builder.
With multiple header layouts, portfolio templates, and much more, it is often easy to see why Black and White is often the preferred theme by most users.