It is important that your website is responsive, given the fact that most users access websites through their phones and other devices rather than their desktop.
Naturally, when you are setting up your own website, the first thing that you need to do is to select the platform which of course, should be WordPress given its ease of use, functionality and adaptability. But you may want to spend some time on research and check out your competition and their websites.
As this should give you an idea of what you are up against and what you need to do to set apart your website. A better tip would be to go for WordPress themes with custom menus as they are bound to attract more attention and make your website standout.
More importantly, you may also want to check out some of the top company websites in your niche for ideas on layouts and even tweak the design you like and co-opt in some of the features when you are selecting the framework for your own website.
So check out our compilation of some of the top WordPress themes with custom menus and select the one that seems to be a good fit for your website and your current requirements.
Best WordPress Themes With Custom Menus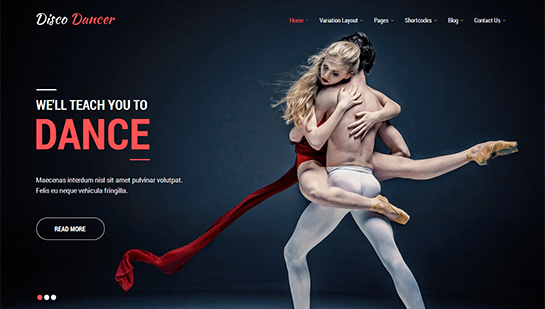 This theme certainly manages to snag a fair bit of eyeballs so it is easy to see why it is among the top ranking WordPress themes with custom menus. While this theme is mainly designed for dance, it is also a multipurpose theme which means that you can use it for most industries/ niche.
The theme is a responsive one and one that's completely scalable, so your users should be able to access your site irrespective of the size of the screen.
In short, this theme does not come with a fixed width so your user should have access to complete functionality. What's great about this theme is that it supports external plugins and has been pre-tested for several of them.
So you can use the same to display custom menus on your home page, use sticky headers, and display pricing table and charts, and even program schedules for your user to check.
The theme also comes with default slider that comes with animation control as well as pause, and you can also use other advanced sliders to showcase your high resolution images and videos.
The theme also comes with several header and footer variations along with sidebar options; moreover the sidebars are widget friendly and you can use various widgets to provide your website with more functionality.
It also comes with site wide layout and boxed so you can use either option when setting up your website. This theme comes with a price tag of $39 only, and that's a real bargain at that rate.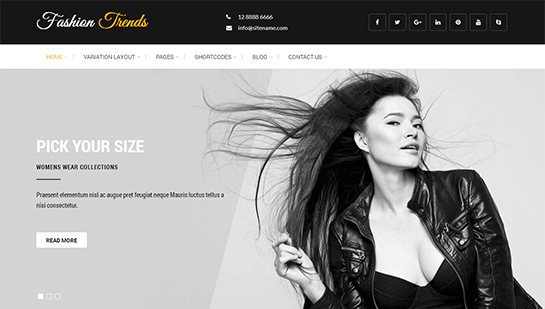 If you ever wonder what will happen to the resolution of an image should a user utilize a larger screen to view the images on your website? Well, all you would need is to have a 100% responsive theme like this one in place, which incidentally is one of the few WordPress themes with custom menu and also happens to have been pre-tested for HD and resolution.
The theme comes with a nice, well designed layout that's both elegant and eclectic; it also comes with custom menus that you can customize and to that end, the theme itself is completely customizable. It comes with a customizer that allows you to preview the changes on the front end as you carry out the changes in the backend.
More ever, it also comes with a gradient less and flat style so that it is compatible with older browsers so your users should not have any issue in accessing your website, even on an old browser.
But what sets this theme apat is that it comes with mega menu compatibility – so apart from custom menus, you can also set up a mega menu that should prove helpful to your users and direct them to the right page for the required information.
It also come with a pegged price of $39 which is not just reasonable but a steal given all the advanced features it comes with.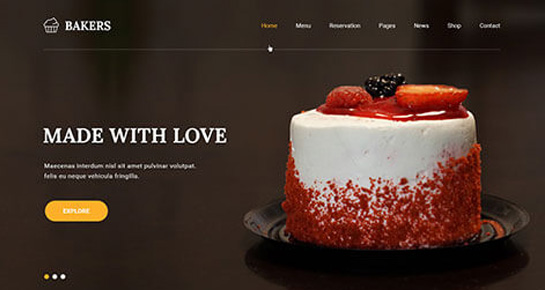 This theme is also one of the few select WordPress themes with select menu but it ranks better than most other themes given all the advanced functionality and the ease of use.
The theme does manage to drop more than few jaws, apart from the background image which proves tantalizing enough, there's the fact that the theme also comes with simple themes option which you can use to tweak the website and all its page elements with ease.
It is fully customizable and also comes with 100+ short codes that you can use for this purpose; moreover it comes with full documentation which should help you figure out how to customize without having to code anything.
As the theme is compatible with external plugins, you can use plugins like Visual composer, Elementor, Divi, Beaver, Live composer and others to develop custom built pages for your website.
Apart from this, it also comes loaded with woo commerce compatibility, as well as 2000+ social font icons which you can use to make your site stand out. Given the competition, you may need all the help you can get to make your website stand out, and to that end, this theme which is priced at $39 should help you to do just that.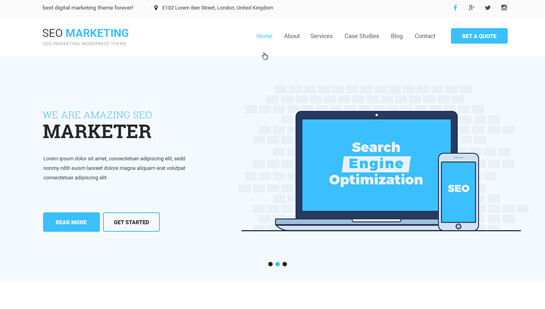 When it comes to WordPress themes with custom menus, this theme stands out as one of the more advanced ones of the lot. For starters, it comes with 800+ Google fonts as well as custom CSS box. It also comes with 600+ font icons which you can use to showcase your website and get it more traction online.
Moreover, the theme is responsive and comes with cross browser, cross device and cross platform compatibility. This means that your users should be able to check out your website from any device and the resolution should be fine and they should not experience any loss of functionality.
Moreover, it also comes with a blog layout, as well as social media integration which should help both you and your users to share the content across various social media platforms.
It also comes with proper call to action and buttons that stand out, so that the users can use the same to follow through on the lot.
You also have both the full site wide as well as boxed layout options and can use either one for your website. It comes with the price pegged at $48, which is a steal considering the advanced functionality of the theme itself.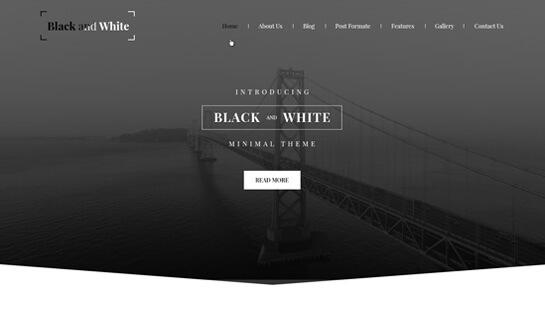 This theme, currently one of the top billed ones among the WordPress themes with custom menus is what you need for your website to stand apart. The theme comes loaded with advanced functionality as well as the fact that it is both translation and multilingual ready.
It is completely customizable and also comes woo commerce compatibility. And taken along with the fact that the theme supports external plugins, you should be able to set up social media integration, display the required icons on your website and use various page builders to build up those additional pages.
With this theme, which is HD ready and has been tested already for various resolutions, is just what you need to regain the edge. It comes with several header and footer options along with sidebar options as well. The theme comes with a price tag of $48 which is quite a reasonable rate, given all the advanced features that it comes with.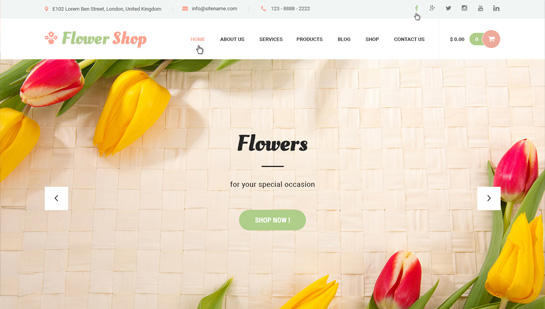 The florist WordPress theme certainly eye catching and comes with a nice design that's simplistic and comes with dropdown menus which should make it easier to navigate the various sections.
It also comes with a full wide layout or a boxed layout and you can opt for either one. The theme is widget friendly and you can use both the header and side bars for your widgets and add more functionality to your website.
The theme is completely customizable and given the fact that it comes with more than 100+ short codes you can change and modify any page element with ease.
Moreover, as the theme supports external plugins, you can use the same for building custom pages for your website as well as using cache pluigns to boost up your performance and even get your pages to load faster.
But more importantly, with the right SEO plugin, you should be able to optimize your web content as well as the images on the same. The theme comes with a price tag of $48, which is reasonable considering all the advanded functionality that this theme comes home with.