This article is related to the WordPress themes for non profit organizations in order to develop a charity or a non-profit organization website.
One of the greatest saying by Prophet Muhammad that takes every person to a divine journey is "A man's true wealth is the good he does in this world". These are the most true words that are still present even in this modern world and should prevail in the same way till the end of time.
The biggest deed in this world is to help the needy person keeping humanity alive and also contributing for the growth and welfare of the world.
We are usually busy in our day to day life and hardly get time to look into what is the scenario of our society or how deprived most of the people are from getting even the sources of livelihood.
This concern has brought in the attention of some groups of people all across the globe in order to lend a hand of help for those who are in dire need.
This has led to the formations of non-profit organizations bringing a significant change in the lives of the people and continuing the good work by keeping the name of humanity shining even more than ever.
There are number of non profit organizations that are persistent and focused towards the fulfillment of their selfless motives.
Such organizations are willing to help more and more people across their town, state, country etc so as to bring a revolutionary change in the society where every person can live up to manage and satisfy at least the basic needs and sustain with a good life.
These non-profit organizations however want to spread their network and make more masses aware to get support from them and hence they are now willing to go digital and make their online presence to fulfill this objective.
Websites are the sought medium that can help these organizations to go global and spread the help to all those who are in necessity.
The development of website for such a noble cause can get more easier if there is a relevant and suitable theme that can fulfill all the desired requirements. WordPress themes for non profit organizations are the best solution to develop a website that can help for reaching out to maximum people who are seeking support.
Some of the premium WordPress themes for non profit organizations can be seen below to develop a social and noble cause website.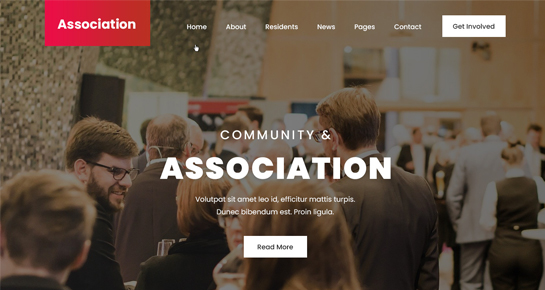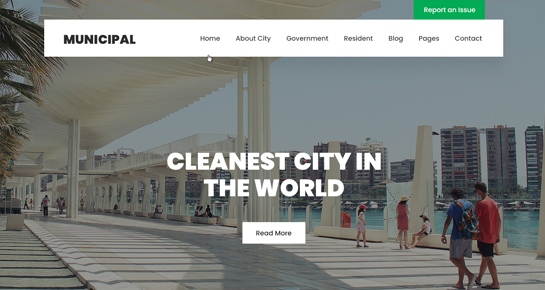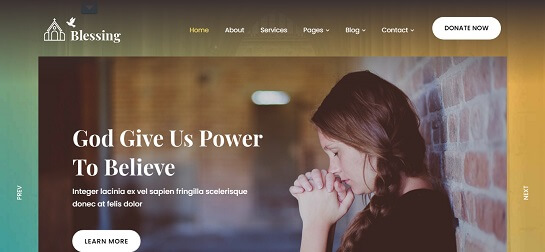 The Fundraiser is a WordPress theme for non-profit organizations that has all the options and shortcodes available that can be used even if you don't have coding skills. You can easily create a website to gather donations and providing free services to the needed people.
This theme will be the best alternative as a helping hand to the needy one. As soon as people enter your homepage they will be asked for a donation. Plus the theme supports high-quality images, videos and different multimedia files to explore your ideas in a strong way throughout the world.
Donation is a WordPress theme for a non-profit organizations. If you have created custom post type for funding then you can add different donation fees for the different post types. Any person will be able to make a donation with different payment gateways.
Woocommerce plugin is also supported that will allow international shipping possible. different payment gateways such as PayPal, credit card, debit card, and all third party plugins are accepted. The process of the donation will be very simple.
A user just need to click on the donate button, add the payment and choose the payment gateway that's all.
SKT Trust is a template of WordPress for non profit organizations which you can choose to develop a very spiritual and charming non profit website. This theme will never let you down in your initiatives of providing help in terms of its features hence the name has been kept based on this thought.
It has been designed specifically for fundraisers, charities, churches, NGOs and non profit organizations therefore can serve the purposes well by extending its support in development of a well thought website.
SKT Charity Pro is a template of WordPress designed for the non profit organizations which is in its every sense a worthy and suitable theme to develop a non profit and social cause oriented website. The name of this theme itself reflects its application to make a website for helping the needy people.
To serve for the faster purposes and helps this theme has been made as a faster loading theme and SEO friendly with compatibility with all major SEO plugins. There are several other options to bring into use effectively for making a desired and successful non profit website.
Complete Pro is an absolute and accomplished type of WordPress themes for non profit organizations to provide a complete website development solutions being loaded up with abundant of features.
Multiplicity is the main key highlight of this theme as there are multiple of options for every thing that you need such as header and footer layout, inner page layouts, number of colors, hundreds of shortcodes and loads of Google fonts.
This theme has been stuffed with all. Homepage is easily manageable with sections and it is a theme that is also translation ready and multilingual ready.
Simple is a calm and peace loving, headed towards support kind of WordPress themes for non profit organizations. It has been made very simplistic in its design with minimum of the colors so as to stay focused on the work and not on other unwanted stuffs.
This theme however is elegant at the same time as it provides number of options to change for a plush appearance of the website. This is the most widely used theme for the non profit organizations as it has that essence that can be rightly used in developing such websites for social causes.
Shudh Pro is a pure and authentic WordPress template for non profit organizations and it is tested with many of the hand held devices and mobile phones to showcase its compatibility.
It has also been developed as an easy to manage theme so that it can be used well for making a noble cause website where the colors of all the elements can be modified within the entire theme due to the color picker.
This theme also allows for many other related features that are necessary to make a non profit organization website with more user engagement.
SKT Perfect is a ravishing type of WordPress themes for non profit organizations that is developed to serve all the needs of a noble cause through the form of website.
Every single thing and detail that you need to make a non profit website can be observed in this theme whether it is the color that you need to alter or the fonts that you need to keep for putting the content; this theme has it all.
Compatibility with plugins, high resolution monitors and the nature of being a multilingual theme makes it perfect in every sense like its name.
Spirited Pro is a responsive and efficient type of WordPress themes that has been carved out to serve as a multipurpose theme for making a non profit organization website.
This theme has undergone multiple of compatibility tests to make it a multifunction theme such as its compatibility and tests with qTranslateX for multiple languages, various contact forms, gallery plugins, slider plugins and SEO plugins etc.
This theme has no scope of faults as it has also been tested with theme check and authenticity checker for any javascript or coding errors.
Religious is a theme and template of WordPress in order to make a flawless website for non profit organizations. It is a refined and devotional theme to cater for the kind causes of helping the needy people thereby bringing up for humanity.
The layout of this theme has been developed in such a way that it can help the user to make a well arranged website with the placement of sections accordingly as per the choice.
Latest version of WordPress is compatible to this theme and it has been coded with HTML5 and CSS3 for the best non profit website building experience.
Setting up a website is no joke and it is a lot harder to set one up that works seamlessly; if you are not into coding and not sure if you want to pay the big bucks to some web development company, then all you need is WordPress.
Currently, there are more than 65 million websites running on WordPress and that's not counting the big players like the New York Times, PlayStation and others.
That should give you an idea of the popularity of the platform and its 'ease of use' where almost all the processes are automated and all you need to do is to decide on how to customize the layout and with a single click of the button you should be done.
So if you are running a charity organization, then you may want to check out some of our WordPress themes for non-profit organizations; we have it all, from the free ones to premium ones and all the themes come with integrated features such as sponsor section.
With donate button and visual aids section which you can use to convey to your audience about the work that you are carrying out.
Running a charity organization is indeed a great thing but even so, such organizations often need to be well-organized to be effective. That's why it makes sense to go for a WordPress website; so check out some of the WordPress themes for non-profit organizations and see which one works for you better.
Make sure that the theme and the layout is customizable; for example if your sponsors are located in various countries, then you may also need to set up an integrated payment gateway that accepts credit cards, international debit cards and even e-currencies.
The whole idea is that the new website manages to integrate everything smoothly so that you are able to accept donation in various currencies without a hitch.
WordPress has one of the best CMS systems available and it is free for use which makes it the preferred choice for most non-profit organizations.
Just remember that you are here for a noble purpose and the website in question should help you attain that objective; in simple terms, you may want to go with a premium theme and layout provided the additional features make it worth your time otherwise just stick with the free options.
Most of the themes come with the required support as well as plugins that you need for both donation and sponsorship; just check out some of the templates that are already available and do a demo, and check out and see if the dry run was impressive enough.
Once you have selected your theme and customized the layout and other features; all that is left is to add the requisite content.
Please remember that you are asking for donations so naturally others would want to know what for, so make sure that you share the relevant information and also use sticky posts for the same to get the point across.