This time we offer you to take advantage of WordPress themes for NGOs
Non-profit organizations, charity and humanitarian funds and activities, religious and church – related topics to virtually capture the true essence of your company, organization, program or event's beliefs and visions, values and priorities.
Well – crafted and totally legible and perceivable website of your NGO or non – profit organization can be one of the productive ways to inspire tons of people across the globe engage in your activities and take part in diverse programs.
This is one of the crucial points to take care of since without people's engagement in your initiatives even the most philanthropic aspirations will fail to turn into reality.
In case you want to spread your voice throughout the virtual world, as well as draw an image of what the world will appear to be after your missions are accomplished, the below – specified WordPress themes for NGOs are specifically for your needs and objectives.
If properly customized and managed, each of the proposed templates will be ready to properly communicate with your website visitors and potential donators, as well as set the criteria of excellence and honest performance your organization always follows.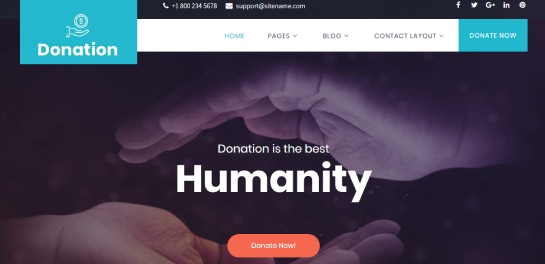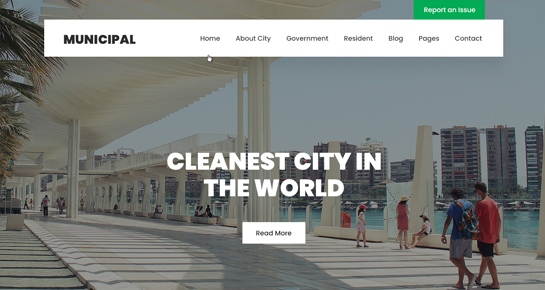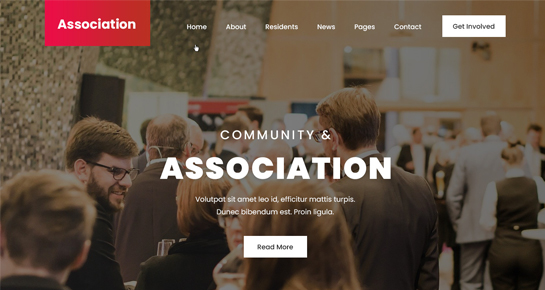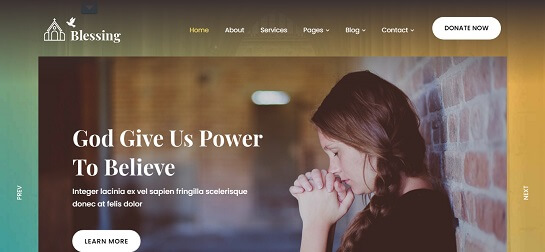 Meet SKT Trust one of the best and motivational WordPress themes for NGOs, religious and donation websites to turn on the volume of their enthusiasm and passion for helping others and make the world a better place to live.
Amazingly trustworthy and credible, this template majestically whacks up the most practical and handy toolkit armed with a myriad elements and controls for anyone to master.
This streamlined and comfortable ecosystem comes with admin – friendly ecosystem that shares one universal and responsive layout across all the devices and platforms, manageable fonts and color wheel to choose the color combination of your web presence.
As well as homepage slider to showcase the most urgent cases needing specific attention and consideration.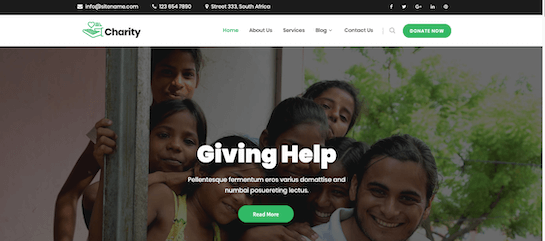 Build the desired movement of your NGO or charity website easily and without shelling out your money with SKT Charity Pro as cost – effective yet premium – quality template available for anyone.
As soon as you manage to get the hang of this template, you are free as in freedom to make it a layout to win storms of applauses both for its pixel – perfect look and impeccable functionality.
In an effort to help you reach your non – profit marketing objectives and result in increased traffic coming to your site, SKT Charity Pro celebrates readily responsive and mobile – friendly nature.
Other major factors boosting the site results are the theme's SEO – friendly nature when supported by SEO plugins, as well as translation – ready layout to make your content accessible for the international audience.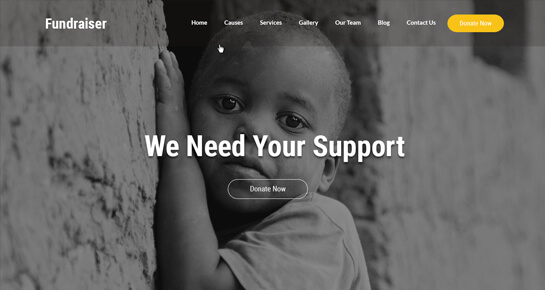 Fundraiser can be the next justified contribution to your NGO or charity website. As one of the most popular WordPress themes for NGOs.
This inherently saturated and versatile product, this serious – looking and highly beneficial template grants you with wonderful content and image zones to insert your materials and win the website visitor's attention easily.
Installation and activation processes are pretty easy to complete, however if you ever feel stuck in something, our dedicated specialists are kindly inclined to help you and display individual approach to solving your issues.
Start the performance of your charity or donation, religious or church, gospel or temple – related website with the right foot while having Religious at your disposal. Use the given template easily in all its fullness and you will never regret any single penny spent on this template.
Along the same line of Religious to be feature – rich and all – inclusive, it is also simple and lightweight in usage yet extensible and customizable at each level of its preparedness.
For your convenience, Religious is bundled with music and gospel to list your relevant materials, as well as blog sections for constant fresh news and releases. The theme is also integrated with tons of useful element and preloaded features to manage.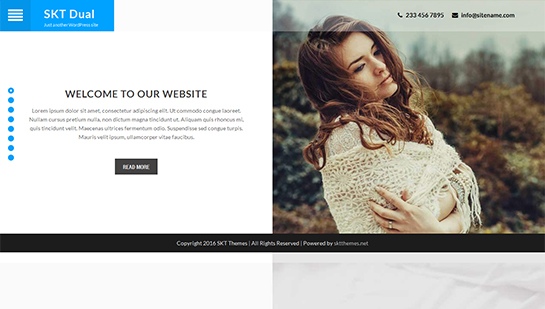 Cost – effective and well thought – out, visually calm and elegant while actually energetic and zealous, SKT Dual is the next noteworthy candidate in the WordPress template repository to be the first assistant of NGO, fundraising and religious structures and organizations and not only.
From marketing and digital purposes to service provision and personal online CV, absolutely any kind of information will be well – directed and user – optimized when based on SKT Dual.
Established on a modern and durable Customizer, the theme lets anyone even with little prior experience and practice in WordPress manipulate with the web content and add or remove whatever is needed.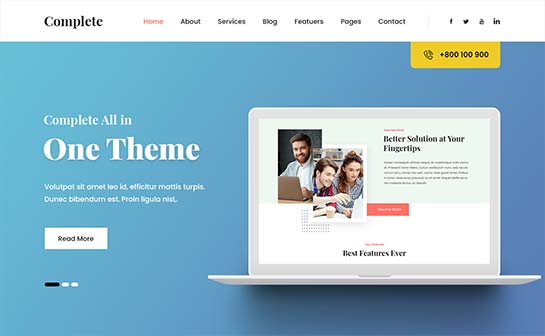 Since the best NGO websites are inspirational, memorable and precise, Complete Pro has been projected and scrupulously processed to meet these qualities.
Infinitely comprehensive and integrative, full – packed and well – dressed, this website builder is ready to compete with all the challenges waiting on the way and to give your NGO website a big start.
It is the theme that actually worth your money since it is not only cost – conscious, but also will highly contribute to the advancement of your projects and grow in the digital market.
The theme's armory includes persistent structural framework with precisely deployed sections and areas, 100% responsiveness and cross – mobile compatibility checked and confirmed, footer and header layout options to choose and much more.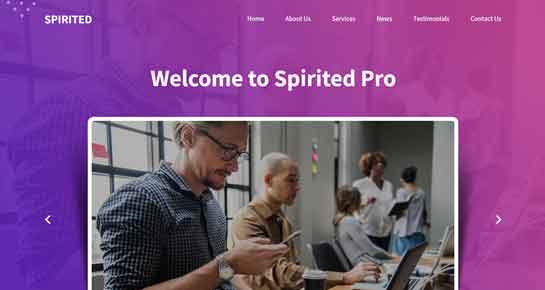 Finally, we came to Spirited Pro as one of the most clear – cut, beautifully designed and elegant – looking WordPress themes for NGOs.
However, white and blue – based, awe – inspiring and attractive look does not skimp on the powerful and heartening personality of this top – rated product ready to inspire your web visitors a feeling that your programs and events are worth participating in.
Create a strong website with this plugin that can be work outside of your leadership and constant interventions. However, in case you feel to add certain touches and elements to it or extend its functionality, you are powered to do it.
When people talk about NGOs, the first thing that comes to people's mind is their mission in the field of humanitarian, educational, health care, public policy, social, human rights, environmental or other areas in which they perform.
All your hardships and sacrifices made to make this NGO stand will fade away if you aren't able to indulge people and society into the vision of this Non-governmental Organisation.
To turn this dream into a success you need to expose its visions and missions to a large number of people. The only possible way to connect with the maximum audience is to marketize it online. You will need a creative and good looking website to turn this dream project of yours into reality.
To make a website either you could build it yourself if you have very good knowledge about coding or hire some engineers to build it for you. The first option will be hectic as you need to focus on the performance of your NGO more and the second option will be expensive.
So instead of paying bucks to engineers, you could certainly build your own website through WordPress without coding a single line. All you need is to go to the WordPress website and you can explore all the themes that we are providing perfect for building your NGO website.
WordPress themes for NGOs are perfectly flexible and organized to enhance the experience of your visitors. All you need is to create an everlasting impression of your website to your potential viewers by providing rich-content so as to encourage them to take part in your organisation's events and goals.
With the WordPress themes for NGOs, you can arrange the stories, events in write-ups and display them with attractive high-quality photos right at the homepage of your website to attract more and more people.
When it comes to technical capabilities these WordPress themes for NGOs turns out to be the best. The most interesting thing about these themes is that it features a lot of plugins to ensure more functionality to be added to your website.
There are a bunch of plugins from which you can choose from according to your desire. Suppose, to display the events according to the dates and allowing people to take part in those events, you need an event calendar and date picker plugin which is available in these themes.
Or maybe you want to invite people through emails, then that is also possible through WordPress plugins. WordPress also helps you to structure your menu and headers perfectly so as to ensure smooth exploration through your website.  
Another feature of these themes is that it offers a lot of customizations, by which you can easily design the website according to the offering you want to make to your viewers.
Moreover, WordPress themes are very secure, so you need not worry about your data being stolen. These themes are powered by Search Engine Optimization, i.e it will make your website get noticed by Google, Bing, etc more than any other site of similar nature.
This will ensure more and more people on the internet to visit your organization website.
Above all, these WordPress themes for NGOs are way too responsive. That means these sites can perfectly align themselves to the screen size they are viewed on. So, you get the maximum reach of people whether they are the smartphone or computer users.
In short, if you need to create an organisation that will meet its goal with the highest number of people participating in its missions, then you need a smooth, content-rich and marketable website that is only possible through WordPress themes for NGOs.