A unique collection of a wedding venue and marriage hall WordPress themes for those agencies and organizations, which take the leading role in every wedding, engagement, anniversary or any other event management and control.
Wedding planning and arrangement without any irritation and nervous situations sound perfect to every engaged couple or bride – to – be.
Today hundreds of wedding planners and wedding service providers act as coordinators to make our lives easier and take the whole responsibility of organizing a dream – wedding of a lifetime.
As soon as the engagement ring appears on the finger, people are diving into tons of decisions and questions relating to the next important event of their lives. How, where, when and lots of other questions revolve in the head and seek the most reasonable answers.
In this case, one of the most practical and useful channels of the relevant information with the accompanying images and photos for the more descriptive influence are to be websites about marriages and wedding planning services.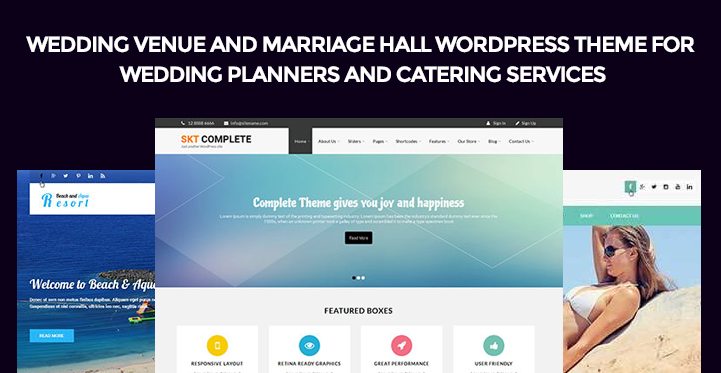 Hence, this article is for all those initiatives that are willing to demonstrate all the professionalism, unique taste and huge experience in the wedding industry in the digital format and be available for more people across the globe.
Each of the presented wedding venue and marriage hall WordPress themes is affordable at a rational price, so that after its purchase and exploitation you will come to the conclusion that your financial means spent for that particular template were worth it in the long run.
All of them also include wedding and marriage niche – specific features in order to create a stunning wedding atmosphere online.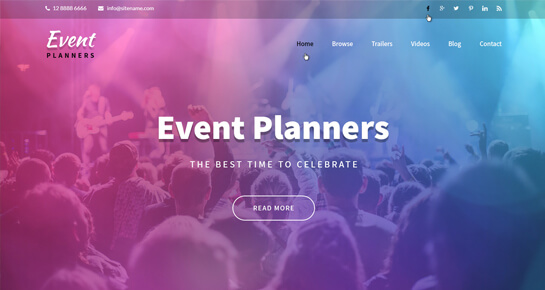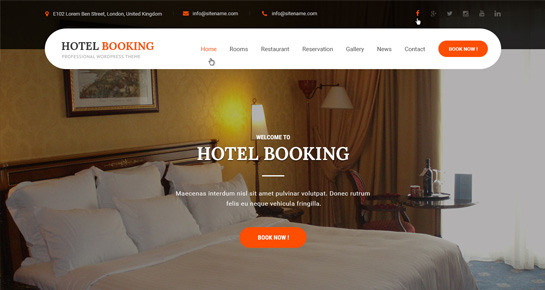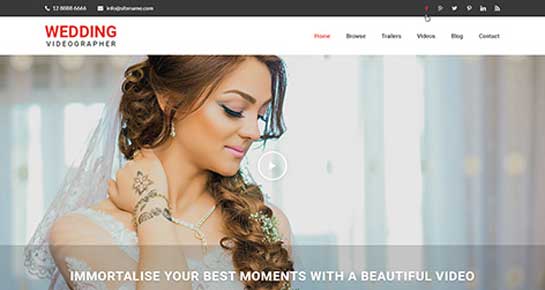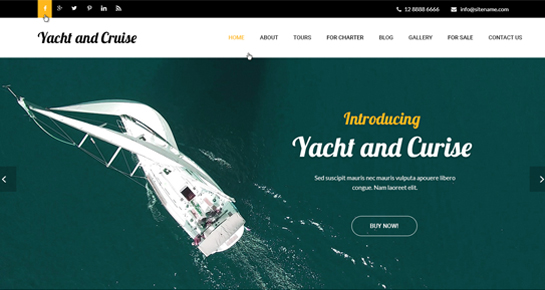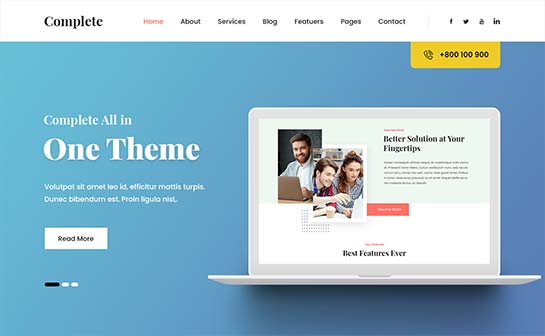 Complete Pro is one of the most powerful and integrative, extensive and advanced do – it – yourself wedding venue and marriage hall WordPress theme, specifically convenient for all the full – service wedding consultants and service providers, who pride themselves on being creative, original and experienced in their field.
This visually vigorous and inviting template with responsive web design layout runs an easy to use and exercise platform on its basis, so that everyone with an average knowledge and practice of programming or WordPress theme arrangement will get the whole work done perfectly.
Collect your premium – quality information and details in your web pages and get the whole image of the volume of the digital business environment.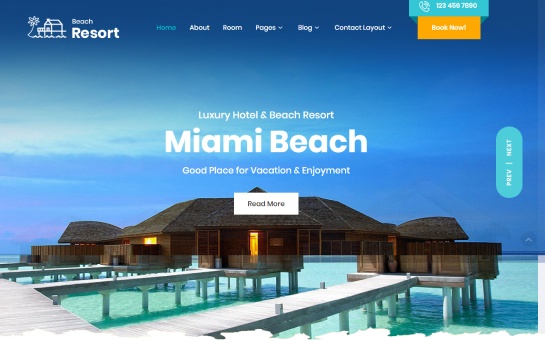 The next top rated WordPress – based template of SKT production, ready – made for offering elegant venues and halls for wedding ceremonies and reception, tips for dresses and outfit, accessories and decorations, special dishes and drinks, rings and flowers, photography and video services and much more is SKT Beach.
This theme will let you categorize your content in the most alluring and convenient fashion, so that each website visitor will immediately feel your discipline and working etiquette.
This will considerably narrow their search in order to find whatever they are looking for to organize their dream – day full of joy and happiness and leave all the hard work to the professionals to carry out on their own.
In case you are searching for a reliable and perspective wedding venue and marriage hall WordPress theme by the great assistance of which all your potential clients will be greeted with hospitality and smooth browsing experience, as well as will be served to match their expectations, you are strongly advised to review our PicArt with its unlimited functional and customization possibilities.
This bright and lively, image – centric and colorful, readily responsive and intuitive template will be an ideal ground for wedding planners and experts to bring about a lovely milieu across their wedding venue, destination and marriage hall content.
With this amazing theme every website admin can freely count all the beneficial factors of it when determining the fundamental and essential qualities and opportunities of his future wedding online profile.
Let the people on their way to marriage discover their unique style and creative wedding arrangement through your web pages firmly established and profoundly exercising on the basis of Gravida.
The latest WordPress standards and norms have been strictly followed and conformed to when developing this modern and original template with alluring and effective color wheels and graphical shades.
Moreover, the whole structural unity of Gravida is something precise and neatly arranged to serve all the relevant wedding and event services to your clients to browse through and make a decision.
Multipurpose nature and responsiveness, Customizer – based performance for easy content management, e – commerce compatible structure are identified the main characteristics that describe Gravida on the whole.
Embellished by elegant and graceful touches, powered to generate simplicity, yet stylishness, lightness, yet precision, user and customer – driven approach, yet functional saturation, Girlie is another smooth and sleek, secure and entirely smart wedding venue and marriage hall WordPress theme as a justified marriage hall and wedding planner website content creation and management tool.
Smooth and sleek, this theme will help anyone with or without any prior knowledge of WordPress platforms build a stunning product with ease and without any additional help of the developers. The layout of Girlie is entirely responsive and adaptable to diverse screen sizes and dimensions.
If your primary goal is to establish a presentable wedding profile in the online space and considerably scale up the rate of your orders and sales, I Am One Pro is more than enough for all your perspective expectations.
This original and creative, modern and uniquely stylized, interesting and thriving, fully customizable and controllable template has been built with the norms of HTML 5 and CSS 3 coding, includes standard pages for more sophisticated appearance, numerous page templates to choose from, overall fitting structure for the categorized services and other content provision and yet much more to reveal with this fast and robust template.
The aspects of e – commerce experience and plugin compatibility are all carefully pursued.
As a wedding planner, you would know that weddings often require intricate planning to the last detail and some even expect wedding planners to organize their honeymoon getaway as well.
Given all this, it can be hard for one person to micromanage everything which is why it makes perfect sense for you to set up an online website by using one of our WordPress themes for wedding planners and catering services.
You can customize the theme to suit your business, develop great content and make sure that the overall design is professional and that the main landing page includes a gallery of past weddings you had helped organize.
The need for an online presence is more essential given the cut throat competition that exists in this industry. If you still need to be convinced further, then you may want to check out the reasons posted below.
Marketing: One of the best ways to disseminate information is through the online medium and let's face it, when it comes to getting the word out, there's nothing that beats an online marketing campaign.

Once you have chosen the appropriate theme from one of our many customized WordPress themes for wedding planners and catering services, you can then run several marketing campaigns to direct customers to the same.

Presentation: In a traditional set up, you would have to bring out your wedding binder to display what you can do, whereas in the digital set up, you can set up an online gallery and even design an interactive one where the client gets to pick out what she wants and you can then close the sale.

An online website comes loaded with various tools, not to mention high resolution images that you can use to good effect to showcase your work for prospective clients.

Responsibility: With an online website, you can also set up your own team, delegate specific work to them and ensure that they are on track.

Essentially you would be micromanaging them all and that way, both you and your team should be able to streamline your business operations and ensure that the deliverables are ready as per schedule.

The days when you ran screaming into your flip phone as you desperately searched for the missing groom are long gone. This is the digital age and what you and your business needs, is an online WordPress website to make the most of it.

Cost: Needless to say, with an online portal, there's little need for renting an actual office and you can trim out the overheads and focus more on your projects while saving a bundle in the process.
These are some of the reasons that you should consider setting up an online presence at the earliest. Remember that weddings are a multi-billion dollar industry and as such, the competition is bound to be cut throat to the letter. So you need to get the website up at the earliest to retain the edge over your competition.