There are some awesome virtual assistant WordPress themes available with you can create your website and get more orders like never before.
As the number of companies is increasing day by day, the demand for virtual assistants is increasing exponentially.
If you are a company providing virtual assistance or work in a group or personally, you would need a proper website so that clients can reach out to you.
These premium virtual assistant WordPress themes are extremely eye-catching and have all the necessary functionalities to impress the clients at the very first glance.
Even if you have an existing website, consider changing it to the themes list below for better growth and conversion.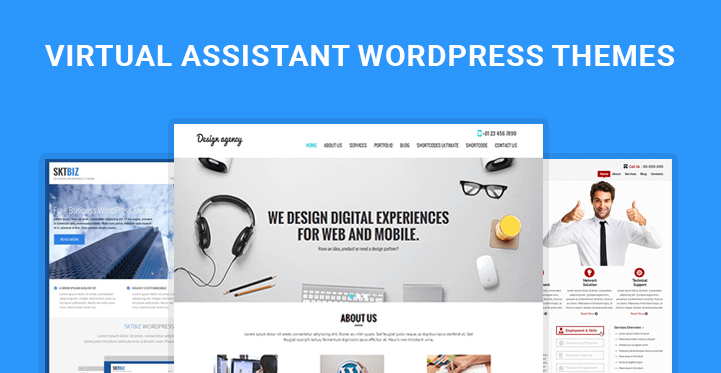 Virtual Assistant WordPress Themes for VA and Virtual Assistants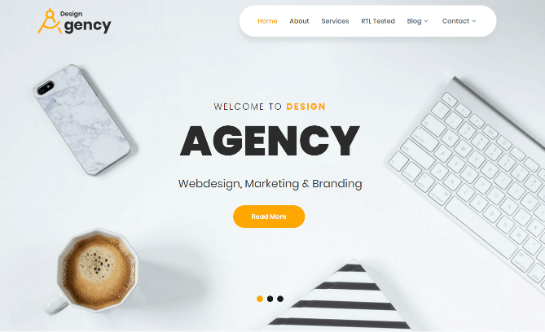 This is one of the best virtual assistant WordPress themes which is responsive and mobile friendly. It has translation support, and it loads at lightning fast speed. It comes with so many useful shortcodes to show the skills beautifully to the potential clients.
WooCommerce support is there and call to action options are handy. The fonts are unlimited, and so are the icons. It is widget friendly and comes with many pre-design widgets for placing them at different positions. Around 8+ page templates are there for designing the inner pages creatively.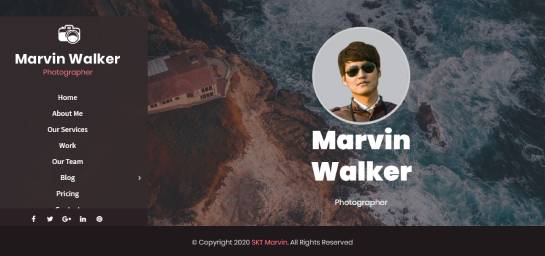 This is a personal website building theme and for those who are offering virtual assistance services all by themselves. You can put up some videos to convince the clients, and you can list your skills wonderfully for better conversion rate.
The pricing section is useful to list different services, and one can buy them out with a payment gateway. You can also create engaging blogs to increase your brand value, and you will be able to change everything without any technical knowledge.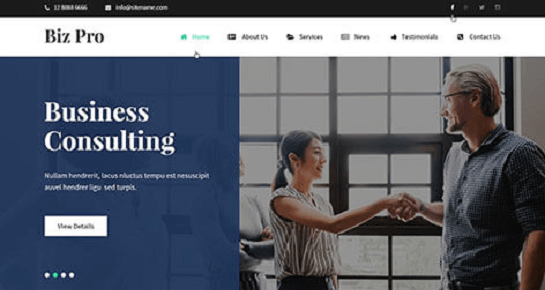 This is one of the best virtual assistant WordPress themes for providing corporate level assistance. It is best for a company having employees who are expert at providing virtual assistance.
This is a very simple theme with no clumsy design, and it is likely to impress the clients to get you more orders. It has all the standard pages, and you can have as many sections as you want. The theme is SEO friendly and fully responsive.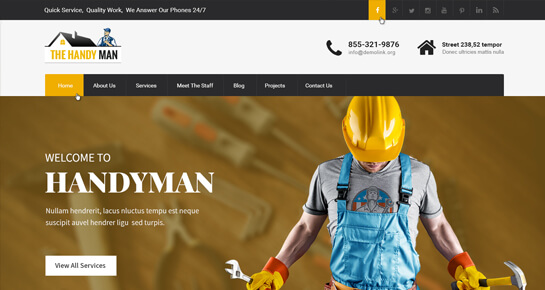 This is basically a theme for designing a service page. It has a wonderful layout to list the different services with price tags.
It is quite creative and increases the value of the company massively. It is going to fetch you bulk orders and it a matter of few years, you can end up being on the top virtual assistant providers in the market.
The theme has a filterable gallery, creative sliders, animation in the blocks listed on the homepage and shortcodes to embed different sections in the web pages.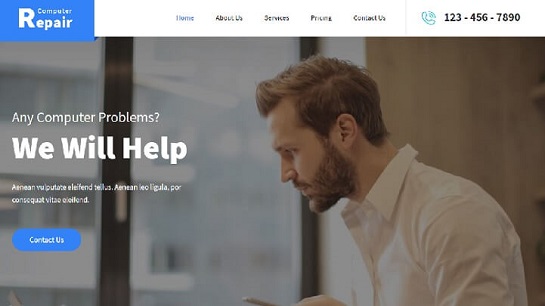 This is one of the best virtual assistant WordPress themes for those providing technical support. You can list the skills and the categories that you cover.
The look of the theme is professional, and the standard pages are innovative with all necessary features. Everything is editable from the background with live preview. The sliders and galleries are exceptional, and it is retina ready for all devices.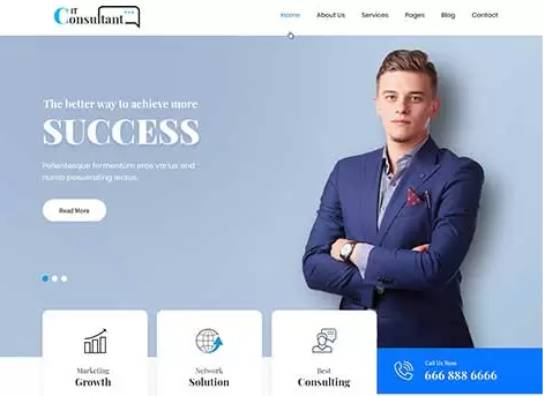 This is one of the best virtual assistant WordPress themes for those who are providing computer technology related services. It is compatible with mobile devices, and there are unlimited resources for designing the website the way you want.
It has social media integration to spread the reach further. The blog section is going to increase organic traffic, and the design is short and professional. Visitors can spot everything easily.
This is one of the best virtual assistant WordPress themes for a personal website. It is compatible with all the standard plugins for gallery, contact establishment, payment gateway, search engine optimization and social media marketing.
The fancy gallery and shuttle animations are very eye-catching. It comes with unlimited icons, shortcodes, fonts and plugins support. You can sport your resume beautifully for the potential clients to get impressed easily.
This is one of the most amazing virtual assistant WordPress themes on the list. It has a classic look, and it is best for BPO companies to use them to get bulk orders.
The first glance is enough to impress the potential clients, and it comes with parallax background effect. You can place banners, map, video, other graphical objects in the background of the different sections.
There are many choices for the page layout and placing widgets and different sections for the purpose of attracting clients.
This is a creative theme and one can show every skill individually. Companies can list their different categories and departments of virtual assistance for clients to avail them. It has great blog section and galleries.
You can place audios and videos with shortcodes. It is more of a one-page theme though beautiful inner pages can be created with the advanced page builder. It has support for video conference and providing a demo for online communication.
If you are starting your BPO business recently, it is one of the best virtual assistant WordPress themes to use. It has all the ingredients to make your website successful and take your company to the next level.
You can also start a blog to write engaging posts and get potential clients from search engines. There are so many theme options available for tweaking designs and core features. Services can be listed in the better way and its professional design is sure to impress the visitors.
This is a multipurpose personal website building theme. There are so many sections available on the homepage to showcase your talent and skills. You can have video slider and galleries and provide video to give a demo.
You can also have a podcast to show your quality and discuss issues related to your skill areas to gain the trust of the clients easily and bag the orders.
These are the best virtual assistant WordPress themes for a company or association providing visual assistance. They can also be used as a personal website by the virtual assistants who want to get orders directly. These are tailor-made to impress the potential clients and get the order easily.