How differentiate between "vintage" and "antique" items or styles, and what criteria use to determine their classification?
Differentiating between "vintage" and "antique" items or styles can be a fascinating journey into the world of history and craftsmanship. While both terms are often used interchangeably, there are some key distinctions to consider. vintage blog typically refers to items that are at least 20 years old but less than 100 years old.
These items often reflect the style and trends of a particular era, such as the retro vibes of the 1950s or the bohemian aesthetic of the 1970s. On the other hand, antique items are generally considered to be at least 100 years old or older.
These pieces have withstood the test of time and are often regarded as valuable artifacts that provide a glimpse into the past. When determining whether an item is vintage or antique, it's important to consider factors such as age, condition, rarity, and historical significance. Researching the item's provenance, maker's marks, and construction techniques can also provide valuable insights.
Mysterious, nostalgic and unusual Retro or Vintage style has its niche in today's web design and therefore is offered by numerous vintage WordPress themes we are going to shed light on today. This kind of web approach distinguishes the site by making it more recognizable and memorable.
We all know the axiom "Everything new is well forgotten old". The same can be applied to the structure and trends in web design and design directions in general.
Absolutely everything starting from society and views to political and economical state of affairs, lifestyle and fashion changes simultaneously with how the time changes.
However, there is always something nostalgic and pleasant in going back to past and incorporated specific details of it into your modern life and activities.
This principle is actively exercised in the creation and design of websites. Certain elements of the vintage or retro style manifestations bring more sensuality to your content and create a very stable relationship between the design of the site and visitors.
The overall perception of your contemporary digital profile based on any of the best vintage WordPress themes will allow the visitors to look at modern reality from a new angle and plunge into the past.
A properly executed vintage style design of a site will never leave your viewers indifferent and will make them return to your virtual environment over and over.
These vintage WordPress themes come as a mixture of old and new web design and development trends to satisfy the needs of your niche specific website, product or service promotion or whatever it is focused on.
On the whole, you will be able to elevate a fantastic looking website in no time and be sure your website guests are nurtured by the best feelings of affection and nostalgia.
Best Vintage WordPress Themes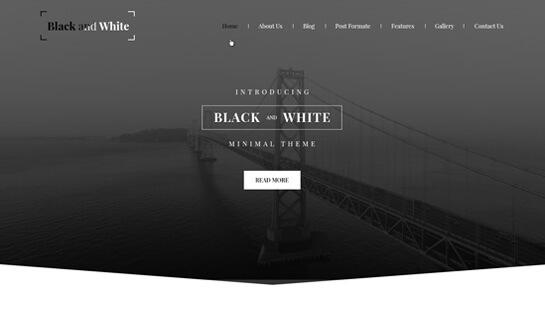 With a focus on simplicity and elegance, SKT Black and White is one of the popular vintage WordPress themes to decorate your site with cutting edge look and feel.
The clear and hassle free nature of this template opens all the doors for you in the customization and management of your profile with the color and image, style and graphics combinations you want.
Moreover, you are not going to suffer when it comes to such controls of your site, since you will be armed with the simples to use and intuitive admin dashboard with all the important controls and permissions.
The theme is also incredibly powerful with plugin compatible nature making it possible to add new functional directions to your profile, from commercial to SEO, from multilingual to SMO integration.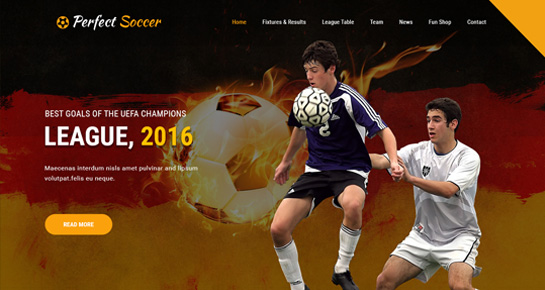 Soccer is the next dynamic and resourcefully designed template to give your sports or athlete, gym or fitness, health care or weight loss, rehabilitation center or massage salon website a unique retro style.
It comes as an interesting unity of the nostalgic old and effective new to keep your website balanced and compatible with all the platforms and environments, browsers and portable devices.
Live Customizer hidden behind the scenes is a perfect tool ready to boost your productivity and original ideas catering to the final appearance and performance of your site with colors and Google checked fonts, images and widgetized areas, etc.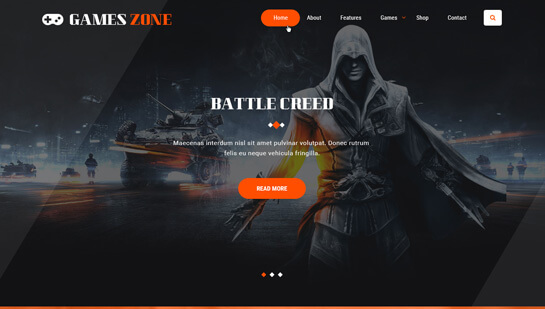 If you want the vintage or retro style positively influence the perception of your web content as well as the submission of your materials or advertisements, games or products so that your visitors come up with the idea that they remember this or that, look no further than Game Developer.
Creating strong connection bonds with your clients and customers will be easier with this hospitable and serviceable template incorporating easy to manage and alter homepage areas, several shortcodes to replace complex coding controls, blog layouts to choose from and make blogging an integral part of your SEO campaign.
As for the SEO particularly, Game Developer is seriously taken care of to be easy to crawl and index for popular search engine and their algorithms and as such it is also responsive and speedy in performance, plugin compatible and retina ready.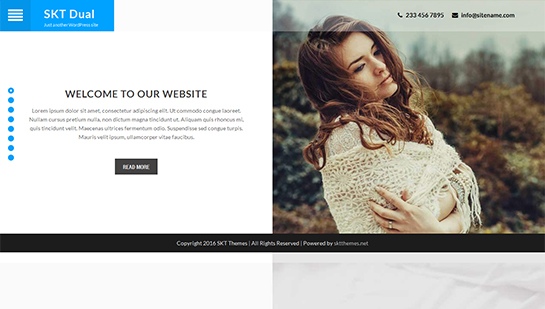 Sharing the latest web trends and combining them with retro style is perfectly done in case of SKT Dual.
This multipurpose and caring, strong and serious template is inclined to feature an expansive assemblage of useful features and tools that will make the creation and maintenance of a website of any background or denomination a breeze.
Hence, from antique stores and boutiques to other vintage related businesses or design activities, personal and business undertakings can all be presented with SKT Dual.
Built upon the Customizer for live changes and reviews, HTML5 coded and CSS3 supportive, SKT Dual also shares maximum precision and flexibility with as many add ons and extensions as your website will ever need.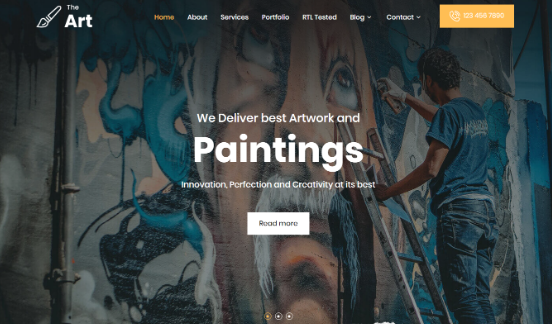 In order to give the best outfit to your artistic or image based website, you can use one of the attention seizing vintage WordPress themes called The Art.
Whether you want to showcase the antique collection of valuable items, sell your handmade products or vintage timepieces, this responsive and smoothly navigable, smart and stable template is for you.
The overall color touch and feel of your website can be instantly altered along with the typeface of your content, images on the homepage slider, widget friendly zones with quick links, logo, contact details and more.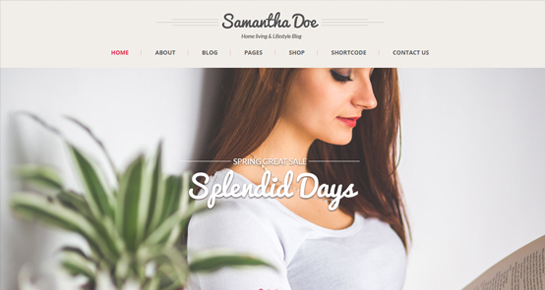 A splendid feminine vintage style is what makes Girlie so popular among the offered vintage WordPress themes for women and girls, enthusiastic business ladies and shop owners, designers and photographers, portfolio owners and others.
With more charm and less turmoil around coding and inner controls, Girlie comes with a well developed and polished admin dashboard enabling anyone to take a leading position over his or her profile and change it as frequently as needed.
Various animated sections can serve your content arrangement needs and help you serve your valuable visual and textual materials to your prospective audience.
Homepage slider is another eye catchy tool to host the best of your portfolio or gallery, product images or design sketches.