Round up of tourism WordPress theme for tourism operations and tour operator sites
Presently the growth of travel and tourism industry relevantly affects proportional development and growth of relevant business and commercial centres at consistently popular tourism and travel destinations for arranging hotel, travel agents, transportation and other tourist-related services.
The main objectives and aim for those organizations are to identify, develop and implement a working structure to acknowledge methods and attributes for increasing customer comfort, satisfaction and loyalty.
And taking into consideration the immense influence of digital online network on today's business and corporate undertakings as a powerful communication tool.
As a result of which the competition between them is no longer localized, but embraces the whole Internet space to make the most effective presentation worldwide.
One of the most applicable and beneficial marketing tools to exercise is creating and visualizing the relevant activity in the most bright and productive way.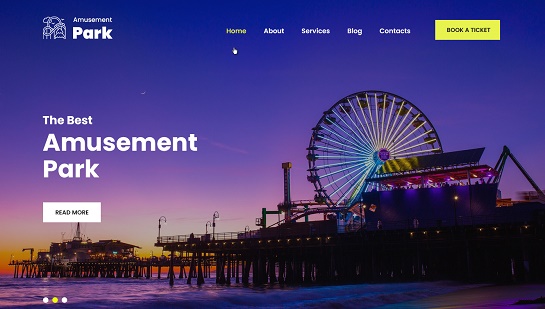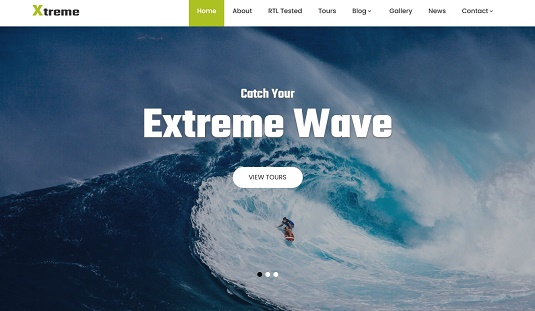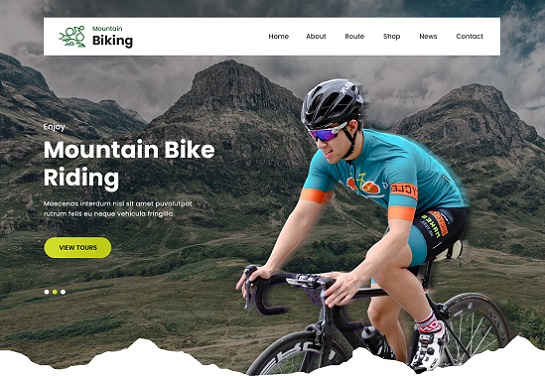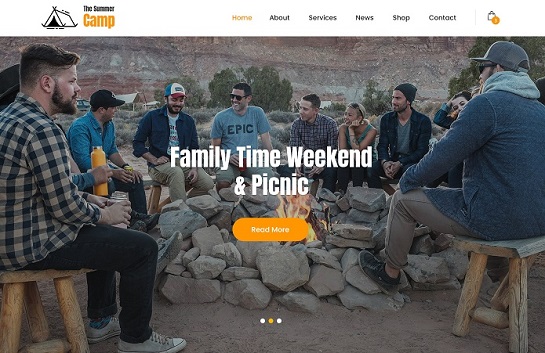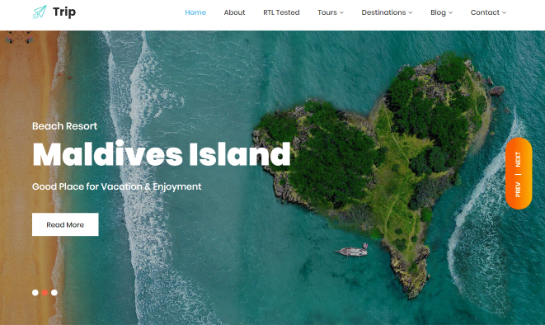 When it comes to traveling and creating a website for such agencies it is important to search a design that will suit your requirement, for example, you must be in need of a template that has a blog page, gallery page, packages, etc then you must only go with The Trip.
This is a travel and tourism WordPress theme that will work better while attracting more and more customers towards your agency.
The Trip gives you a better chance to download the theme as much as you want just you need to pay a price at once and utilize the awesome features for the lifetime. The theme is crafted with WordPress means Google will love your business website.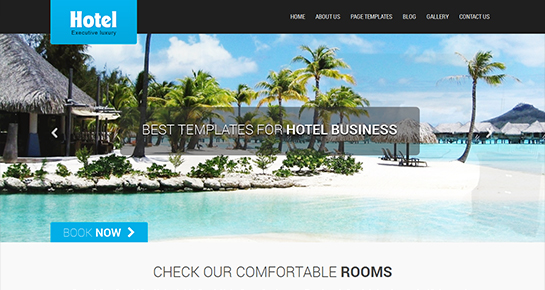 If you are looking for a template for interacting, communicating and increasing networking with the customer then Stay Here is what you should check once. Now you don't have to be experienced in the coding field to create an attractive and professional-looking website.
The theme comes with top-notch features that feel you comfortable. With an easy user interface you will be able to navigate through any pages.
If you are an experienced developer then you don't have to worry about anything you can modify the CSS file as you want. The template is also included with eye-catching and responsive pages that cover the hotel and restaurant based business services. It is 100% responsive
SKT Beach is a travel and tourism WordPress theme which is the ideal solution for travel agencies, travelers, travel bloggers, hotels, vacation planners, journey blogs.
As well as goes with tourist destinations, personal blogs, lifestyle, airlines, travel photography and restaurant-type businesses. The theme is best if you are a blogger and looking to explore information about travel history.
The template is so user friendly. In case your customer wants to read the blog on their mobile devices or a computer then also it will be clearly visible.
The template allows you to create a testimonial block so that you can post your customer's and client's reviews on your website page.
Underwater Pro is a photography and travel tourism WordPress theme that can have a banner image or video including the call to action feature on the top of the menu bar.
The template also has many customization options that will never take you're more than hours to customize any functions.
Without knowing code, without having the time you can personalize your website that will reflect your business services. The Underwater Pro is compatible with the cross browsers.
Because we have used clean and secure code you will never face any cyber attacks just make sure to add security plugins.
Adventure is a perfect, flexible and visually strong travel and tourism WordPress theme. The theme has a stunning layout crafted with black and white color ideas.
If you want you can give any other color combination to it. You have the option to use this template as a black and white or a colorful template.
The drag and drop page builder, Elementor page builder and SKT page builder is also compatible. Some awesome elements can be used to enhance the functionality of your business website. A number of shortcodes will enable you to give different looks and present your website content in a strong way.
If your goal is to have a theme that will cover any type of small business topic then you must give a try to Simple.
Simple has very simple layouts and instant functions that can book a table or an appointment for the clients. The theme is designed in a simple way so that a non-technical person or a beginner can easily understand the working flow of a theme.
Small business such as traveling agency or a personal blog such as travel blog is what you can create a website for. You can also create a different page for your customers where they can ask you some questions and you can reply back to the theme. The FAQ page is also very easy to set up with the plugin.
An unlimited number of tourism WordPress theme have increasingly come to be utilized as a framework, on which a strong, reliable, professional and client-oriented websites are crafted and developed, unfolding the relevant details, services, locations, rooms, other facilities and much more.
A modern, flexible and functionally rich website functions as a driver of brand awareness, as well as strong relationships with potential customers and their retention.
Luckily enough, in the diversity of proposed travel and tourism WordPress theme and templates we are able to find lots of products meeting satisfying all the requirements and claims.
Which are demanded from any modern online presentation, including the importance of mobile presence for hotels, optimized content and profile management of the website, hotel social engagement through social media marketing, understanding of potential client's and customer's most frequently sounded demands and preferences.
Audience engagement into the website, giving them lots of opportunities to navigate it and find the necessary information regarding the relevant business and services and other principal points.
This tourism WordPress theme embraces all the above-referred qualities and advantages, appearing as a perfect solution for any hotel, bed and breakfast, vacation, apartment, travel and booking website.
Spending some time and financial means to provide exceptional look and functionality of your target website will distinctly promote your business and let your potential guests and customers check your hotel, its conveniences, services and hospitality before making a decision and booking.
Using this alluring and eye-catching, classy and nicely designed, modern and highly versatile WordPress product you will have a mighty and practical tool at your disposal to explore the most working online strategies and methods, that will make a great influence on the customers.
So that the latter will respond to a hotel's proposed design and amenities.
Stay Here travel and tourism WordPress theme has been professionally created and launched having in mind and counting the unlimited possibilities of its full customization and user-friendliness.
Thereafter, the theme turns out to be perfectly adaptable and susceptible foundation for figuring out, expanding of your website and maximizing the expected results.
It is packaged with lots of theme options and features to undertake diverse changes within the theme overall design, be it a change of font icons colour or size or the colours of the general theme to match your preferences and ideas.
The next advantageous and worthwhile characteristic feature of this outstanding theme is its full responsiveness and mobile and device-friendliness.
Making your theme accurately stand out in its whole beauty and functionality, delivering a seamless mobile experience across devices regardless of whether the website is accessed by mobile, tablet or other technological product.
It is loaded with ready to use home, about us and contact us sections to be presented with the most requested information, your history, personnel, awards, ongoing news, upcoming events, etc, gallery section to focus your website visitors' attention on the most bright presentation of your business.
Photos of conveniently arranged and presentable rooms, hotel location with its surroundings, included facilities and leisure centres and many more, rooms section for the potential client to have a closer look on them and be informed about their rates.
Another extensive and visually and graphically expressive layout to showcase images with relevant content or information is default slider.
Which is fully under your control with proposed more than 12 controllable effects and elements and the availability to change the slider image whenever is needed without facing any difficulty or time loss.
This travel and tourism WordPress theme is also armed with book now and reservation forms, so that clients are able to make bookings very quickly and easily with the help of just several clicks.
Lots of shortcodes integration within the theme for facilitating your work considerably for embedding files, inserting diverse call to action buttons and constantly improving your website instead of making you stuck into complicated codes and coding combinations.
A large bundle of font icons and Google fonts availability, and as a result usability factors, such as speed and performance, as well as colours and images will ensure more than satisfactory customer experience and feedback.
The specialists working on this awesome tourism WordPress theme building and development, have used the innovative technology of HTML5 and CSS3 coding to create a refined and precise website meeting today's media and Internet access requirements and functioning across devices.
Operating systems and web browsers, at the same time providing your website's stunning appearance and external design, tailoring them precisely to match your expectations in relations to your website and to be enjoyable for your customers.
Stay Here travel and tourism WordPress theme is also e-commerce ready foundation, being highly optimized for being compatible with popular WooCommerce plugin, simplifying booking process online via the website.
The theme has also been successfully experimented and checked for a clear cut and accurate running with other plugins as well, among them Contact Form 7 and the latest version of WordPress.
Summarising, it can be clearly stated, that Stay Here tourism WordPress theme can be the starting point of your online success and prosperity of your hotel-related business, encouraging the visitors to make a journey across your website and become your potential clients.