Tattooing is an art form that has been around for centuries, and it's not going away anytime soon. With the rise of social media, tattoo artists have a wider audience than ever before. If you're a tattoo artist looking to showcase your work online, then you need a great website to showcase your art.
That's where WordPress comes into play. WordPress is a content management system that allows you to create and manage your own website without any technical knowledge.
In this post, we're going to share with you the top 13 tattoo studio WordPress themes that are perfect for showcasing your art. These themes are designed to make your website look professional and polished, while also highlighting your unique style and creativity.
Whether you're looking for a minimalist design or something bold and colorful, we've got you covered. So, let's get started and find the perfect theme to showcase your tattoo art.
Best Tattoo Studio WordPress themes 2023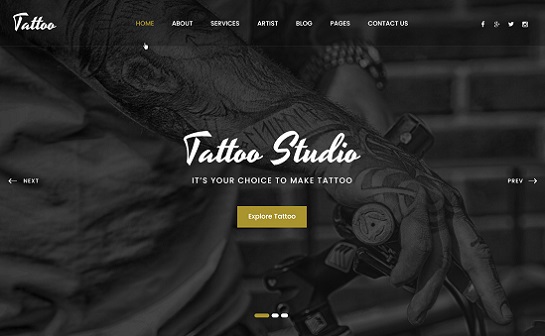 The SKT Tattoo WordPress theme is a cutting-edge and stunning option for tattoo parlors. If you are searching for a website that can be set up in a short amount of time, SKT Tattoo is an excellent choice for you to consider.
Here you can find a number of simple editing choices for the font, colors, photos, text, background, and many types of layouts. The template is developed with the assistance of HTML and CSS that are free of errors.
Crawling your website will become much simpler for search engines as a result of this change. As a result, you will have access to a limitless number of customization possibilities, which will allow you to give your website an exceptional appearance and feel.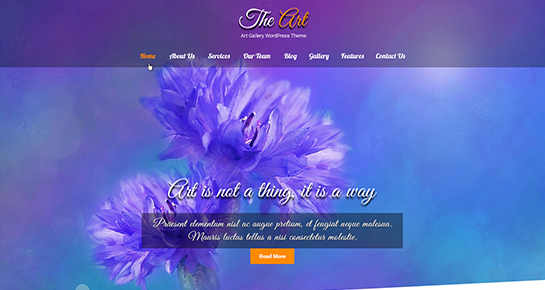 The Art is comprised of magnificent photos that maintain readers' attention for an extended period of time. This increases the likelihood that users will subscribe to your newsletters, and it also attracts more visitors to your website.
It is compatible with a wide range of browsers; it does not make a difference to the performance of this theme in any browser as it will perform to the best of its ability regardless of the browser being used.
Your website will have increased capability in terms of doing business online as a result of its compatibility with WooCommerce, which means that it is already set up and ready to act as an online shop.
If you are in the skincare sector or provide goods, solutions, or services related to skin care, then GB Skincare is the top skin clinic WordPress theme for you to use. This tattoo studios WordPress theme for has capability for displaying a 404-error page.
This theme now uses HTM5, which has been implemented. Every page of the theme may be customized, regardless of whether it has a full layout or a boxed layout. This WordPress theme will take into account any modifications that you make to the site's content, layout, widgets, and other elements.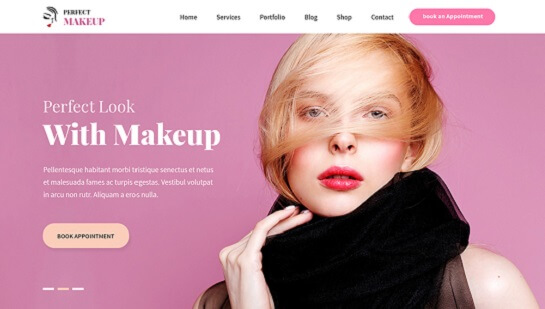 Ele MakeUp is a WordPress theme that was thoughtfully designed and is empathetic for the eCommerce functions. Ele MakeUp is designed to be simple to use, compatible with mobile devices, and compliant with W3C standards.
It is designed with the stunning slider sections, the appealing page layout, and the remarkable post layouts integrated into it. It is believed that Ele MakeUp is adaptable in nature since the template works well with online shops, blogs, personal portfolio websites, and small enterprises.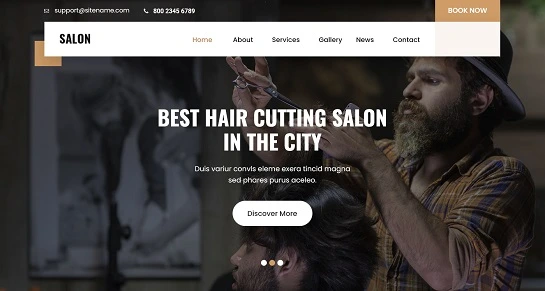 It is a versatile theme that may support many other industry niches and satisfies numerous other purposes of a company website. GB Salon is the ideal barber shop WordPress theme for salons, spa centers, hair stylists, and other companies supporting the skincare and haircare sector.
The GB Salon WordPress theme is right-to-left (RTL) compatible and will make the content of your website easier for users to navigate. The audio, video, still photographs, and moving images along with the texts and animations contained are all of the highest possible quality.
This theme comes with Google Map built right in so that you may make it easier for your consumers to find the location of your brick-and-mortar shop.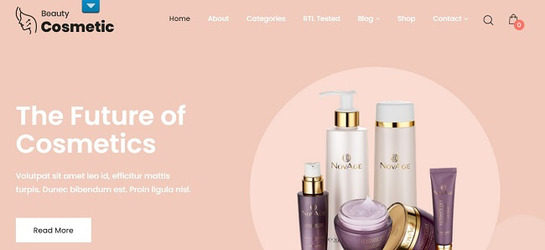 SKT Themes is famous for the creation of fantastic themes, and today we bring you SKT Cosmetic, a theme that has been developed specifically for the industry that is associated with makeup and cosmetics.
The installation and configuration processes are simple. This WordPress theme for selling cosmetics is built on customizer, and it is compatible with and makes sense with WooCommerce versions 7.1 and above. It offers connection with third-party plugins like as Nivo Slider, WooCommerce, contact form 7, and a great deal of other plugins.
This hair salon and hairstyle tattoo studio WordPress themes showcases the team members. Because it is crucial that your consumers be able to locate you correctly, it also includes contact information along with a map.
WordPress theme that is responsive and designed for hair salons and stylists. After making a purchase, you will have access to free installation as well as demo material and a fully configured version of the software.
It is optimized for search engines, and social media icons are included with it. They are suitable for both HD and retina displays due to the fact that high resolution devices have been successfully tested with this template.
The SKT Spa WordPress theme is available free of charge. They already have links, and the color of the hover state may be changed. The remaining color options are available in the Pro version.
It is compatible with a variety of plugins, including those for WooCommerce, contact forms, events calendar, appointment reservations, advertisements widgets, and SEO plugins. SKT Spa is a beauty spa WordPress theme that was built and developed in general to appeal to beauty salons, spas, massage centers, health clubs, and clinics.
You can get it here. This design makes it easy to add widgets to the bottom, and it also provides a convenient space for including a location and several social media icons.
Ele Spa is a WordPress theme for use as a spa or salon that is built using the elementor page builder. The beauty salon WordPress theme is a demo that was developed for websites that are linked to spa and wellness.
Businesses such as wellness salons, nail salons, spa salons, hair salons, massage parlors, and similar establishments are the kind of businesses that would benefit from Ele Spa.
This website makes use of RTL ready capabilities, which allows the material to be rendered correctly in a variety of languages like Urdu, Arabic, Persian, and others. Each part of a site receives careful design in order to get a responsive appearance across a variety of devices.
Multiple industry Reiki Pro WordPress theme for a variety of industries that is adaptable to a wide variety of businesses, including yoga, fitness, healing, meditation, and reiki, amongst others.
Because SKT Page Builder is responsible for managing the parts of the homepage, it is possible to maintain the site's content in an extremely simple manner. It is controlled by a slider.
In the course of testing, plugins such as crelly, accordion, fusion, master, meta, revolution, layer, and smart slider were determined to be compatible with each other and to function appropriately.
Since the template is compatible with WordPress versions 5 and above, you won't have to worry about any future upgrades, and we'll make sure that our theme is always up to date.
The CutsNStyle Pro tattoo studio WordPress themes is a responsive hair salon that you may use. It makes use of the Elementor template, and managing the site using Elementor is a breeze.
It is responsive across all devices and is optimized for use with Google Mobile Search. Up to 20 parts may be shown on the homepage, and there is flexibility over animation and shortcodes. It is a responsive WordPress theme for hair salons, and it comes with store time, contact information, and social icon integration.
The CutsNStyle WordPress theme is cutting-edge and responsive, making it suitable for usage not just in hair salons but also for a variety of other businesses.
I Am One PRO is a WordPress theme that may be used for a variety of purposes on a single page. It was coded using Elementor, and you may use Gutenberg or Visual builder or any other page builder of your choosing for the inner pages.
When you load up this theme, the default parts such as about us, gallery, services, who we are, and statistics are shown. The Menu is completely editable, and it has a drop-down navigation structure with five levels.
Meditation Pro is a WordPress theme that is perfect for designing websites for businesses related to fitness, meditation, health care, gyms, spas, salons, spas, sports studios, yoga training, yoga studios, fitness clubs, personal trainers, and similar fields.
Because they are compatible with the theme, a variety of social media plugins, such as Facebook and Disqus, are available for incorporation. Through the use of this method, you will be able to make your yoga website more sociable.