A compilation of the best software developer WordPress themes for software developers and engineers, programmers and tech startups, web designers and illustrators, IT consultants and specialists, app developers and other experts of the digital world.
WordPress CMS is full with industry focused templates, themes and tools ready to help you achieve online success.
From connecting to your target audience to increasing sales and inquiries or offering full cycle services, this content management ecosystem does wonders for a variety of businesses and their promotions online.
So where to start if you want to market your digital services and items in a pocket friendly manner?
Whether you are an outsourcing custom software developing company working around dozens of companies and businesses or a private developer needing a cozy working platform, here are our best software developer WordPress themes to start with.
Structure your strategy with each of them and enjoy the prevalence you will have over many other competitors.
All of the software developer WordPress themes highlighted in this article are simple and easy to follow in usage with demo content preloaded and supportive documentation.
They also come with well worked out admin panel offering a comfortable workspace with hundreds of customization and other controls over your profile.
Best Software Developer WordPress Themes for Software Development Companies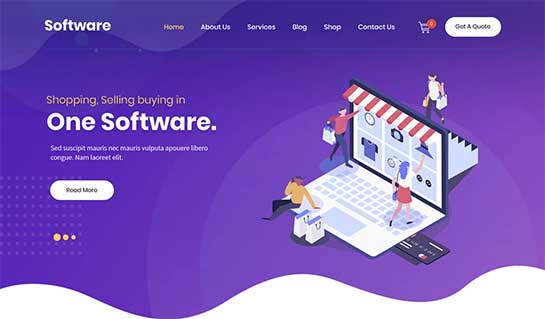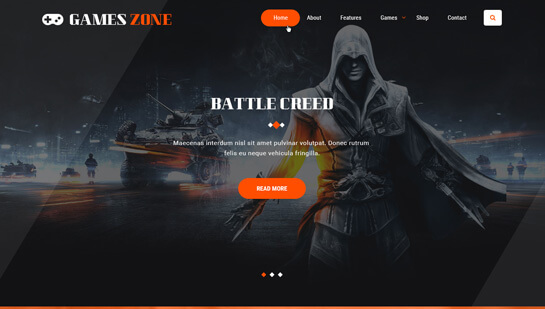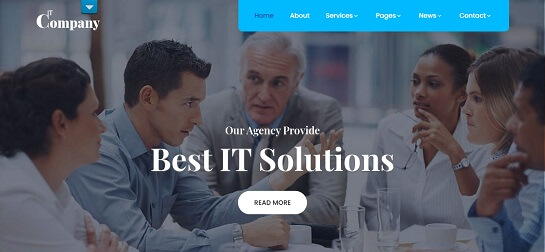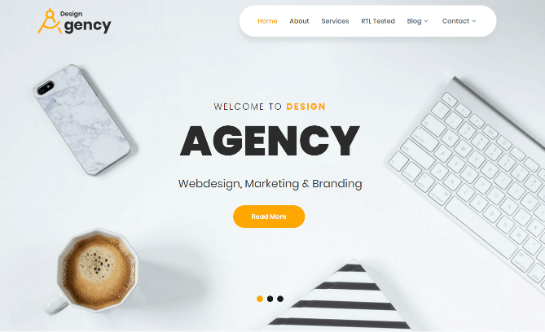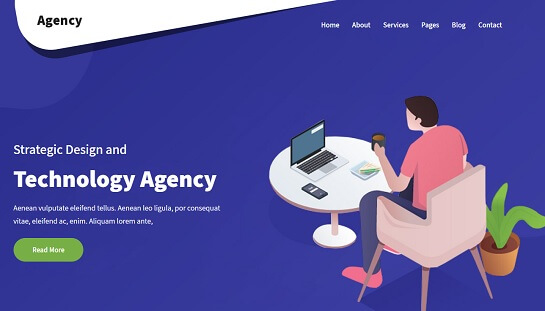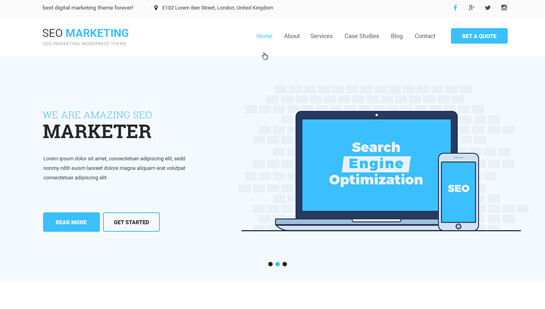 SKT SEO is one of the clean and crisp, professionally coded and polished products you can find in the repository of software developer WordPress themes.
The theme's flexible and easy to manage nature enables you to realize all kinds of website projects and structures, from the simplest to the most sophisticated one.
The uniquely stylized and well organized website will let your website visitor make sure about your professional abilities and talents.
The conjuncture of the latest design trends and clear coding of SKT SEO has resulted in the development of a top notch template that is fully responsive and mobile friendly, shortcodes and fonts armed, as well as WooCommerce ready for online commercial activities.
SKT Hosting is the next seriously crafted and managed profile catering to the digital based businesses of any kind, nature or profile.
It is custom built to market your hosting and domain registration services, certificate issuance, web design and development services, packages of software development services including conceptualization, analysis, prototyping to UX design and software product development and more.
SKT Hosting will not just create a standard website with standardized look and feel, but will provide you with tons of possibilities to personalize your site with color matches and combinations, unique yet Google approved typography, the needed content setup with shortcodes and more. Page and blog, as well as sidebar variations are also at your leisure to choose from and manage accordingly.
Complete Pro is one of the leading software developer WordPress themes anyone can have access to and see what it is to have a fully packed and user optimized website with limited financial means.
Checked and trusted by hundreds of active users and webmasters, Complete Pro comes with convenient layout ready to undergo changes as per your needs and tastes, including colors, fonts, images on the homepage slider, footer and header content and social media icons, etc.
Impress your current clients and attract the attention of the newcomers of your site with the best images depicting your business, as well as hassle free navigation levels for them to enjoy their online journey.
Moreover, they are free to exercise their modern gadgets and smartphones to get in touch with you or to read your informative blog posts.
If you are a startup development company with far going plans or a private contractor offering your multiprofile digital services, SKT StartUp will go well with your requirements.
This HTML5 based and CSS3 stylized template is easy to personalize to stress the power of your company or digital agency, as well as the creativity of your enthusiastic staff and designers.
It is loaded with the needed areas and sections to showcase your business profile and the summary of its establishment, team members and experts, services and service packs, contact details and more.
We all know that the continual communication with the client base is one of the main factors of keeping your business thriving since you can understand their expectations and claims and direct your energy to fulfill them.
The App Pro is one of such app and software developer WordPress themes guaranteeing the flawless communication ties between you and your clients at any stage of your profile development.
The background holding the template of your site can be easily changed even for the inner pages thus demonstrating the best views for your website guests. Social media integration of the theme is also done for using popular outlets in favor of your business.
All kinds of tech agencies and service providers, IT specialists and consultants, designers and developers will appreciate the working potential and serious design of High Tech.
Custom built to be visually effective and functionally competent, High Tech comes bundled with all the features of primary importance and first aid.
Among them are color changes and fonts management options with the preloaded fonts package, clickable calls to actions included, widget friendly footer and header areas to be the best itineraries for your website surfers and more.
There is nothing more enjoying than a custom built and all inclusive website template that you can instantly add to your profile and conquer new heights with it.
Visually captivating and tech savvy, user and customer optimized, IT Consultant make it effortless to add your services and items for sale to the given theme sections so that they can be easy to find and analyze.
Use all the advantages of calls to actions in footer and header areas and prompt your visitors, partners and other website guests to take relevant actions and get in touch with you.
The theme is also wonderfully stable with responsive layout, SEO and SMO controls, page builder compatibility and commercial ready layout.