Below is the rundown of some of the smashing WordPress themes which are multipurpose and malleable enough to be transformed the way you want for your personal or business, feminine or male, service provision or shopping website, blog or profile.
Needless to say that the design and the overall appearance of any website matter just as much as the functional properties or working capacity of it.
How do people tend to evaluate your website most of the time? They land on the homepage, throw a quick glance at it and make a general impression. Further, some of them go through a couple of links to see other pages of the site.
As a result, the impression is created by the appearance of several pages. Well, in certain cases such an assessment is wrong or meaningless, however, there is nothing can be done to prevent people from the snap judgments based on the external look.
In this relation, what you can do is to make sure your site looks and functions equally well and presentable. We have put together the best eye catchy and smashing WordPress themes you can try for absolutely any kind of website or blog catering to this or that specific industry, field or topic.
When creating a new digital product, it is necessary to take into account not only the most successful solutions and designs of your primary competitors or successful businesses but also realize your own one.
It means that your website can often subject to certain changes since you may want to keep it fresh and attractive with new items on the menu, new sections, colors, touches and more.
Hence, the template you choose also needs to be ultimately flexible and customizable with relevant tools and volume at your hand.
Each of the smashing WordPress themes you'll find here shares those qualities to make you the main sculptor of your site from the very beginning and during the whole operation of your website.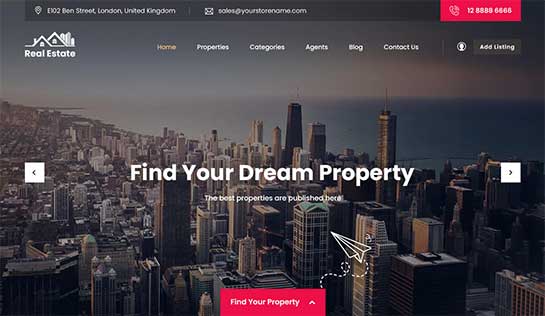 Real Estate is high powered and authoritative, serious looking and awe inspiring template you can find among the top rated smashing WordPress themes.
This template is specifically designed for real estate agencies and brokers, real property sale and rental websites, property listings, contractors and builders.
However, the fully fledged and saturated toolbox of the theme will enable you to bring any appearance and functionality into action to cover this or that specific business or personal requirements.
Both grid and list view of your real estate or other products listings are possible with this responsive and SEO supportive template to showcase the images as well as product description.
Finally, the modern flat design applied to the theme will keep your website viewers' attention on the main content of your website.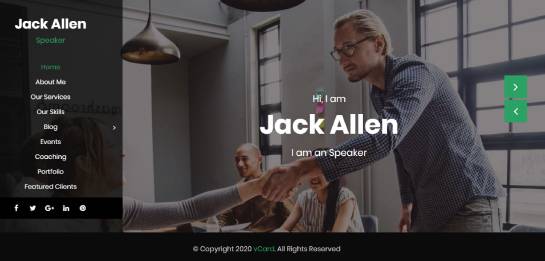 vCard is another brilliant and gorgeous, creatively bold and strikingly beautiful template ready to serve the needs of any kind of professionals and specialists with their rich portfolios and projects, offers and services, etc.
From financial agencies to seasoned designers and artists, everyone and any kind of institution will find this template worth trying.
Dozens of technics and tools are exercised during its development to make sure the end user of the theme will never face insuperable obstacles.
All in all, it comes with thousands of customization options to alter the theme's look and feel, create style and schedule posts for future updates, change layouts and colors, fonts and typography.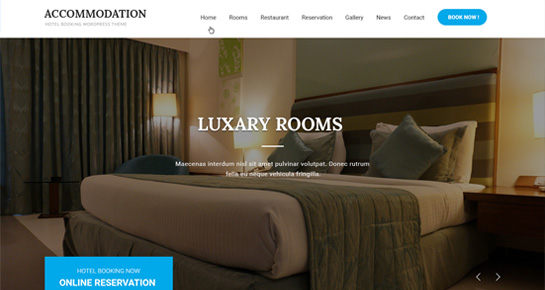 Accommodation is another compelling yet straightforward, technically advanced yet simple in usage template included in our compilation of smashing WordPress themes.
Everything in your website should be accurate and well managed to the maximum extent. Accommodation has been crafted to provide you with such nicely deployed environment to split your content into as many sections and parts as you think expedient.
This working approach will give your award winning website a competitive edge since the web guests will not waste their time on fruitless searches and will not leave your website with empty hands.
In addition to what has been specified in relation to this mobile optimized and commercial ready template, it's worth noting that your site is going to take higher positions as well since the theme is wonderfully optimized for search engines.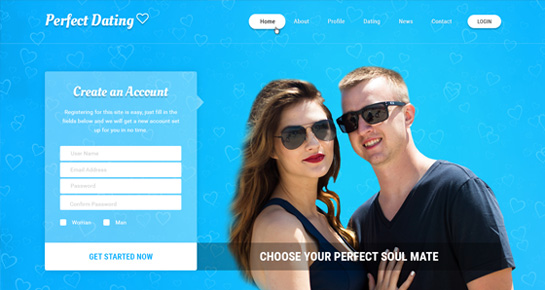 Classy and fabulous, energetic and lively, Dating emphasizes the importance of totally legible and easy to follow web structures without any complicated illustrations or design dots.
You can take this highly intuitive and artistic website builder and make it yours with your favorite layouts and color mixes, fonts and icons, profile fields, header and footer areas, page builder controls available and much more.
Standard pages can be effortlessly managed from within the theme, as well as additional plugins and extensions can work just fine with the default template such as commercial and translation, shortcodes and group chat plugins.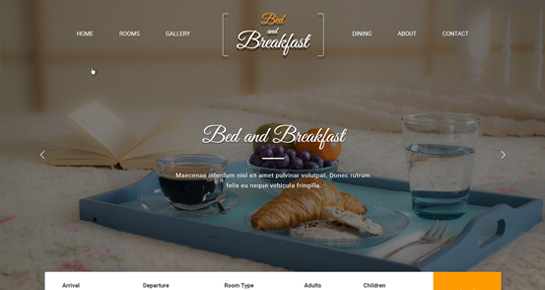 Whether you are a WordPress beast knowing all the ins and outs of WordPress powered products or a non techy user with creative ideas to be realized, Bed and Breakfast will get you covered.
As one of the sumptuous and smashing WordPress themes you can have at your disposal, this template will leave you speechless with the plethora of opportunities and handy features.
The theme is as responsive and browser approved that is enough for satisfying all the needs of mobile and device users on the go coming from different search engines.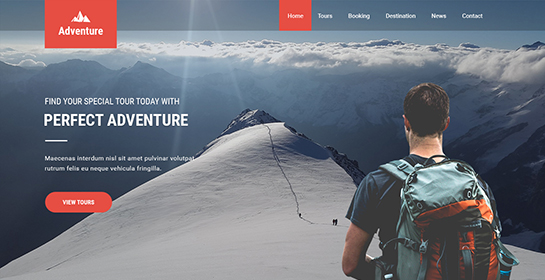 If you want your website to be consistent and visually pleasing all the time, Adventure is what you will ever need.
Ready to host a wealth of topics and niches, activities and business presentations, Adventure comes with boundless customization controls and framework extension capabilities with prebuilt and supplementary shortcodes, post and page controls, admin friendly dashboard from the backend of the theme, etc.
Having a compact and legible design does not translate to being boring or lacking bright colors. You have all the credentials to make your website content rich with colors and displayed with beautiful fonts, as well as welcome your web guests with the best images on the homepage slider.
If you are planning to establish an online presence with a website, then it's about time for nearly half the world already has a website about something or the other.
These days, you need to get online in order to get the word out effectively but that's only half the battle; you need to do a lot more than creative marketing 101.
You need to make sure that your design is eye catching and trendy and that's why you ought to check out our smashing WordPress themes.
The smashing WordPress themes as the name suggests have been collated from various themes on account of the fact that they stand out because of their great design and the layout, information architecture and much more.
Most users often do not spend more than a few seconds per page and given this short time frame, you need to make sure that your design is aesthetically pleasing and manages to catch their eye.
That's why it makes sense to go with a theme that incorporates the same with a unique design and one that stands heads and shoulders above the rest.
Now that you have chosen your theme and setup your website, it is important that you get the word out regarding your website. That's why you need to check out these tips to optimize your marketing so that you can get the word out about your products and services effectively.
Value matters: One of the things that often draws a customer back to the same website happens to be value add information. This is what you need to do; you need to first determine what your audience base needs and then provide them the same with value add information, high resolution images and even special offers. This should help get the word out regarding your website.
Quality matters over volume: There's no set target that you have to meet when you are publishing your website. It is important however that you do not clutter up your website with too much information and you need to stick with minimalism. However, if there is something important that you feel you need to share with your customers, you can always go for pagination and split up the long posts into mini posts. This should actually lead to increased page views.
Responsive design: All our themes are responsive and mobile friendly but you still need to check them out before choosing the one that seems to be a good fit. You may want to do a short demo and do a dry run as that should provide you with a good idea if that particular theme is the one you were looking for.
These are some of the reasons as to why you should opt for these themes; given the intense competition out there, it is important that you go the extra mile to make your website stand out and with these themes; you should be able to do just that.