As we become more conscious of our impact on the planet and seek out ways to reduce our carbon footprint, renewable energy sources have become increasingly popular.
The same applies to the world of website design. With the development of eco-friendly technology, there are now many renewable technology WordPress themes available that can help you create an eco-friendly online presence.
These themes not only help you showcase your commitment to sustainability and environmentalism but also provide a stylish and modern look to your website. In this post, we'll take a close look at 13 renewable technology WordPress themes that can help you power up your website and establish an eco-friendly online presence.
Whether you're a blogger, business owner, or just want to make a difference, these themes will give your website the boost it needs to stand out and make a positive impact on the environment.
Renewable Technology WordPress Themes
The SKT Solar Power theme is a revolutionary and cutting-edge WordPress theme specifically designed for businesses and organizations involved in the solar power industry.
With its sleek and modern design, this theme not only captures the essence of sustainability and renewable energy but also provides a user-friendly and intuitive interface for both website administrators and visitors.
The theme is fully responsive, ensuring that your website looks stunning and functions flawlessly across all devices and screen sizes.
Additionally, the SKT Solar Power theme comes with a plethora of customization options, allowing you to personalize your website to reflect your brand identity and unique offerings.
From stunning sliders and customizable headers to versatile color schemes and font options, this theme provides the flexibility and versatility you need to create an attractive online presence.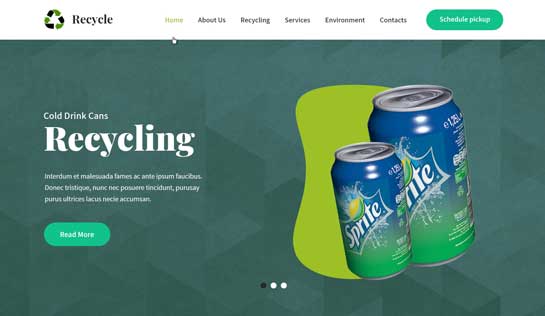 The SKT Recycle theme is not only aesthetically pleasing, but it also prioritizes functionality and user experience, providing seamless navigation, quick loading times, and integration with popular plugins to enhance the overall performance of your website.
Whether you are a recycling company, an environmental organization, or an individual passionate about sustainability, the SKT Recycle theme offers a comprehensive and visually stunning solution to effectively communicate your message and inspire others to take action toward a greener future.
The SKT Infotech theme is a dynamic and versatile WordPress theme designed specifically for technology and IT businesses. With its clean and modern design, the theme offers a professional and polished look to any website.
The theme is highly customizable, allowing users to modify and personalize every aspect of their website easily. From changing the color scheme to selecting different layouts and fonts, the SKT Infotech theme provides endless possibilities for creating a unique and eye-catching website.
It also offers a wide range of features and functionalities that are essential for a technology-focused business, such as responsive design, SEO optimization, and compatibility with various plugins.
Whether you are a startup or an established IT company, the SKT Infotech theme is an excellent choice for showcasing your services, products, and expertise in a visually appealing and user-friendly manner.
The Water Purifier WordPress theme is an excellent choice for you to consider if you are in the market for a WordPress theme that will assist you in growing your water purification company and establishing your company's presence on the internet.
This theme has a responsive layout, which means that its components will rearrange themselves automatically depending on the kind of device that the user is seeing it on.
Additionally, it utilizes the Elementor Page Builder and has simple designs that are suitable for any sort of company. Every website needs to include a "contact" page since it is one of the functions that is regarded as being of the utmost significance.
The SKT eAuto theme offers a range of customization options, allowing you to tailor the website to your specific needs and branding. From the color scheme to the typography, everything can be easily modified to create a unique and enchanting online presence.
The theme also comes with built-in functionalities that are essential for an EV-focused website, such as vehicle listing and comparison tools, customer testimonial sections, and a contact form for inquiries and test drive bookings.
Furthermore, the theme integrates seamlessly with popular plugins like WooCommerce, enabling you to set up an online store to sell electric vehicle accessories or even actual vehicles. A well-known page builder that is used to a large extent nowadays is Elementor, which was employed in the construction of the theme.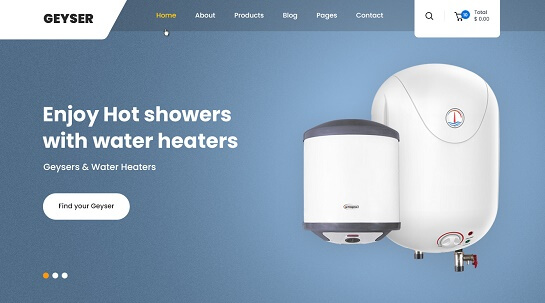 In any line of work or aspect of one's life, it is of the highest value to have air conditioning systems installed and maintained properly. The value of possessing these different systems cannot be overstated.
The layout of the theme is optimized for usage on mobile devices, and it can adjust the content of your layout in such a way that it always seems stunning regardless of the size of the display that is being used.
It offers a lightning-fast import method that may build up the appropriate template without needing the addition of a single line of code to be written.
In this part, you will be given the chance to make changes to the background and colors, in addition to adding a distinctive logo for your firm that will be easily recognizable to clients and potential clients.
The SKT Printing theme is a visually appealing and highly functional WordPress theme that caters specifically to printing businesses and printing-related services. With its sleek and modern design, this theme allows printing companies to showcase their portfolio, services, and pricing options in an engaging and user-friendly manner.
The theme offers a range of customizable options, including color schemes, fonts, and layout styles, allowing businesses to create a unique and branded online presence.
The theme also includes various useful features such as a built-in contact form, social media integration, and responsive design, ensuring that the website looks and functions seamlessly across all devices.
This theme comes packed with some exceptional features that one can barely imagine. SKT Robotics theme is an exciting and cutting-edge theme that brings a futuristic and tech-inspired design to any website.
With sleek and modern aesthetics, the SKT Robotics theme is perfect for businesses and individuals in the robotics industry or those looking to showcase technological advancements.
The theme incorporates a clean layout, bold typography, and vibrant colors to create a visually appealing and engaging user experience. It offers a range of customization options, allowing users to personalize their websites and make them truly unique.
The SKT Drone theme is a thrilling and innovative concept that brings a futuristic and cutting-edge feel to any website. With its sleek design and dynamic features, this theme captures the essence of modern technology and exploration.
The homepage is designed to impress, featuring a full-width video background that showcases breathtaking aerial shots captured by drones. The homepage features a stunning full-width slider that allows you to display your best aerial shots, instantly grabbing the attention of your visitors.
This template belongs to renewable technology WordPress themes offer various customization options, allowing you to personalize your website to match your brand or style.
SKT Bathware was created especially to cater to companies that have a connection to bathrooms, such as those that offer bathroom accessories, bathroom retailers, bathroom accessories, premium bathroom service providers, trendy restroom designers, and so on.
When using SKT Bathware, the procedure of developing a website will be carried out in a more relaxed manner. A ready-made demo, the ability to import with just one click, free installation, and a great many more alternatives are available for your convenience.
You are free to begin working on your new project as soon as you like. To be able to use it, you don't need a fundamental understanding of HTML code. It is simple to use with any web browser and on a variety of current devices.
With the help of the AC Repair WordPress theme, you'll be able to design websites that have a professional appearance for your enterprises that specialize in AC repair or any other sort of service-based specialty.
There are a variety of services, including electrical and AC repair, that can be obtained via the usage of air conditioning. Compatible with the most recent version of the program. This template works well in conjunction with the Gutenberg editor.
The Elementor page builder, which is used in the construction of the AC Repair WordPress theme, makes the process of making customizations much simpler. It has support for numerous headers, a sticky header, and one-click demo installation all in one convenient package.
Because every businessperson looks forward to exhibiting their presence on the internet, the issue of security has received a lot of prominence in recent years.
The cyber security WordPress theme has a selection of one-of-a-kind headers, an almost infinite number of color options, an unlimited number of shortcodes, page builders, Google ad sense, and more premium capabilities.
It comes with a mobile header that may be styled in a variety of impressive ways. It is one of the greatest ways to present an internet presence for businesses such as liability insurance, security consultants, insurance specialists, security guards, and more.
SKT Industrial is a modern and well-designed free industrial WordPress theme designed for manufacturing, factories, and related enterprises comes to renewable technology WordPress themes. This theme has been tested on a variety of devices and browsers, and it is completely responsive as well as mobile and tablet compatible.
You may check out the appearance and feel of SKT Industrial if you're searching for a free industrial WordPress theme that will fit your manufacturing and industrial company needs.