We are about to leave you with the best preschool WordPress themes for preschools and kindergartens, nurseries and day care centers, infant schools and playschools, as well as for other kids centric educational and leisure institutions.
The way we want to see our future heavily depends on us and those principles that we will apply in relation to our children.
Childhood is a unique period in a person's life. It is the time when the health is formed, the formation of the personality is taking place. The experience of childhood largely determines the adult life of a person.
On the other hand, in our age of digital and computer technologies, it becomes harder and harder for a person to adapt to a variety of factors. Therefore, the sooner the child begins to develop, the more success he can achieve in his life, work and career.
In this relation, preschool institution provides a unique opportunity for young children and kids to develop an interest towards the world around them, a desire for more knowledge and independence in completing different tasks.
Of course, there are parents arguing that they are completely capable of guaranteeing their child's normal development and psychological growth until the school age.
However, the importance of preschool institutions and kindergartens should not be underestimated, because in such institutions the work is conducted in a group format and this is exactly what awaits your child when he goes to school.
Now, that we have stressed the importance of preschool education and learning, let's delve into the basics of the best preschool WordPress themes for relevant websites and blogs, e learning platforms for preschool students and learners, kindergartens and kids development centers.
All of the preschool WordPress themes offered here have been developed with care and attention to every single detail. It means that independent of your choice, you are going to enjoy complete solution for your website that is custom built to be user and learner centric.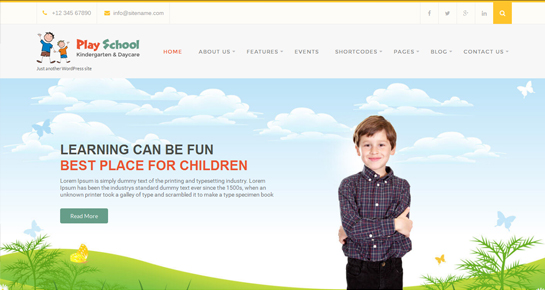 Play School is one of the suitable school and preschool WordPress themes ready to take any kid and child related website to a better exposure online.
The key role of this uniquely stylized and energetic, lively and chic template is to create the best conditions for the establishment of a harmonious, visually engaging and technically flexible atmosphere for your web viewers to enjoy their virtual journey.
In this spectrum, Play School is ultimately user centric with responsive design and robust navigation levels, SMO integration for connecting your site with Facebook, Instagram, Twitter and other major social media platforms.
Another piece of good information we can give you is about the theme's shortcodes based nature relieving you from the necessity of learning web development and coding technics in order to take control of your site.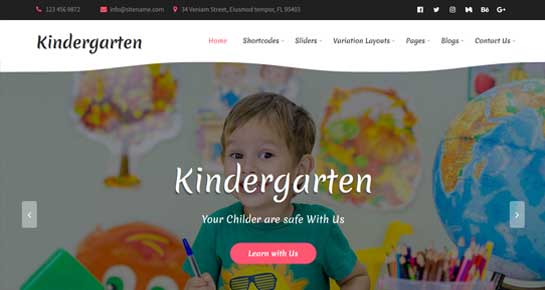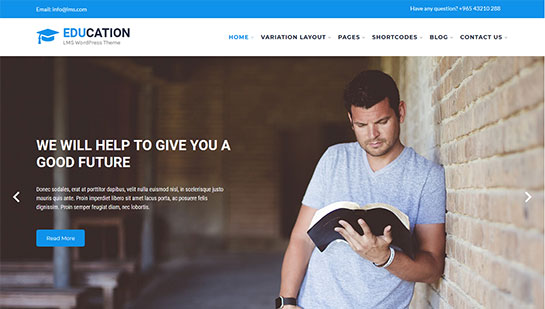 The efficient and motivational website can encourage better engagement and conversion.
The philosophy of enticement is successfully applied in SKT Education while making it a platform that will give special charm to your preschool, school or university website, at the same time keeping its serious look and feel.
Whether you want to exercise different homepage forms with footer, header and sidebar variations, teachers and tutors biographies and experience, class and events, or simply advertise your child care agency with less cost, SKT Education will satisfy your needs.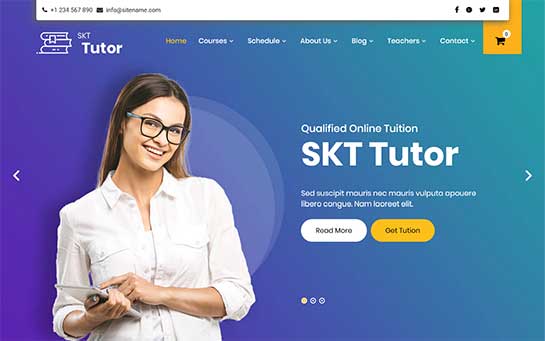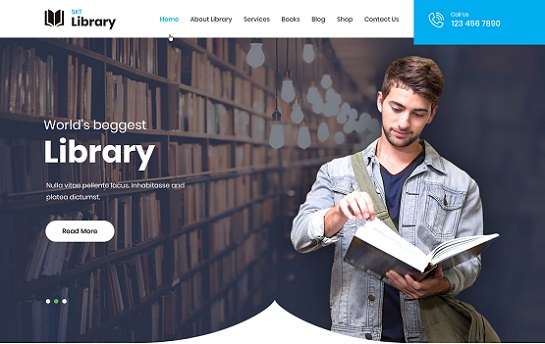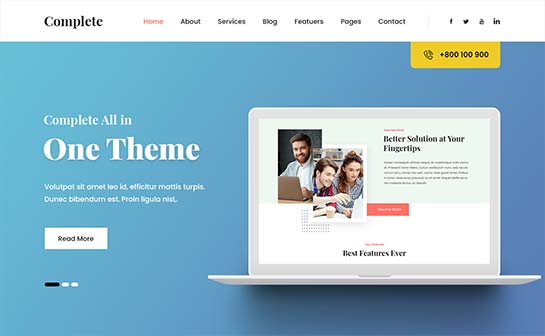 Complete Pro is thoroughly worked out and carefully developed template that is truly multipurpose and cross topic compatible thanks to its customization ready framework.
Loaded with fitting content parts and portions, Complete Pro grants you with all the conditions to place your development center or preschool, kindergarten or nursery at the forefront of your website. Homepage full width slider will let your website guests explore your uniqueness and talents via images and photos.
All in all, Complete Pro is a perfect engagement of fashion and function generating wonderful working platform for the website admin on the one hand, and convenient informational area for the potential clients and customers.
If you want to find a reliable platform to avoid lots of pitfalls, Babysitter is what you need. It is one of the top quality child care and preschool WordPress themes for impressing your client base with high volumes of legible content and high quality images.
Additionally, you can use the loaded parts of the theme as per your needs or customize them to share the form you require for highlighting affordable options and babysitters, caregivers and nurses, their availability and pricing.
This responsive and mobile compliant template is also ideal for hosting other kid related profiles from learning platforms, classes and groups to private development centers and preschool organizations.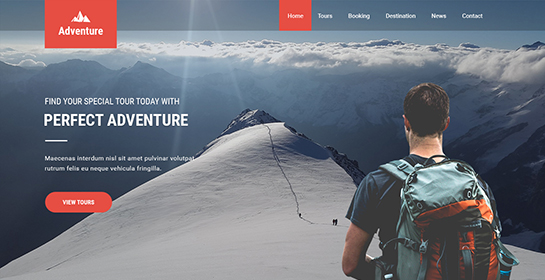 Trustworthy and affordable, Adventure is another offer among preschool WordPress themes that can be the best starting point for your adventurous journey to success and increased sales.
Sometimes, a seamless client experience is the true instigator when you are about to choose a platform for your website. With Adventure you can be sure to take care of all your website users, from desktop to mobile ones, from local people to international audience.
This template is fully translation ready with PO file inclusion so that you can undertake the translation of your menu, posts and pages with the help of any translation plugin.
Simple in usage and intuitive admin backend, WooCommerce compatibility, customizer, different footer and header layouts are also within your reach with Adventure.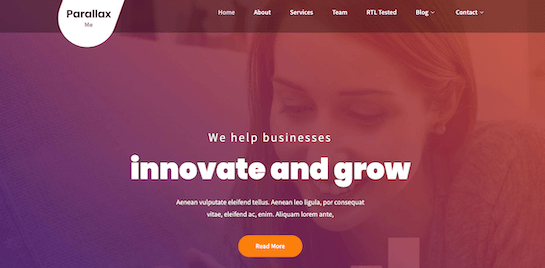 SKT Parallax Me Pro is amazingly elegant and touchy website building tool to fulfil the expectations of any preschool manager or private tutor, babysitter agency or kindergarten owner.
This template comes with less visual complexity but with awe inspiring parallax slider on the top of the homepage to share the most amazing moments of the preschool life of your children.
You can also make use of the gallery section of the theme to guarantee the visual "wow" factor of your profile.
Testimonials area is also available as a form of unique social proof and client's feedback.