This article contains all the details of Plain and Simple WordPress themes for making plain white websites.
A famous saying by one of the most renowned artist Leonardo Da Vinci goes as follows – "Simplicity is the ultimate form of Sophistication". This is the best ever thought to be quoted which prevails even in today's world.
There are many people around us who believe in keeping the things simple yet elegant whether it is their work, lifestyle or other related aspect.
This policy of living and maintaining a simple life in all terms has proven to be helpful in delivering the best of the results.
No matter we are developing with every coming day and achieving new heights of success and growth; but there is still a contribution of simplicity that has supported for what we have achieved.
This approach can be followed for making any company website by keeping it plain and simple to give it a rich look and raise the standard of the company.
A simple website attracts the user and makes it more engaging for the person to spend more time looking for all the section of it due to the soothing and pleasing view it provides rather than being very vibrant and dull in nature.
Plain and Simple WordPress themes are the best solution for creating such kind of websites which can be used by any kind of the industry to offer their services to the world and clients.
These kind of plain and simple WordPress themes can be used extensively and on a broader scale to carve out any desired kind of website to outshine in the market and among the competition.
A wide range of the Plain and Simple WordPress themes for making plain white websites can be seen below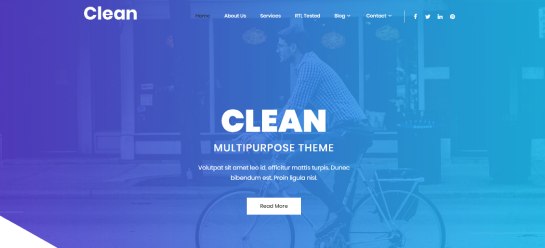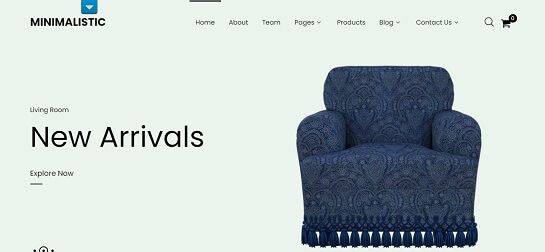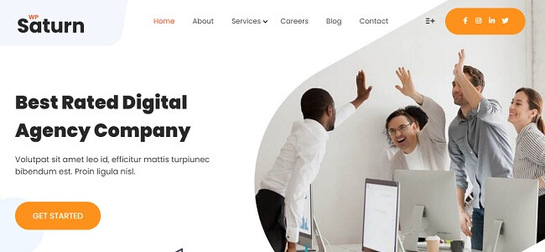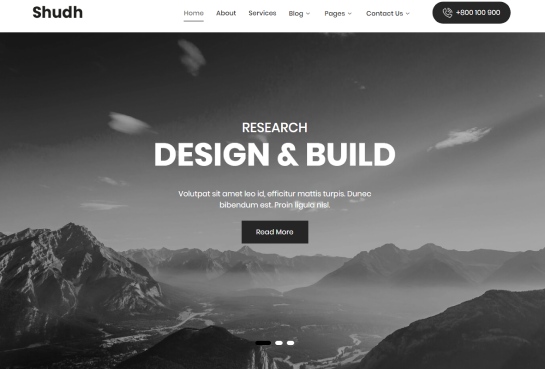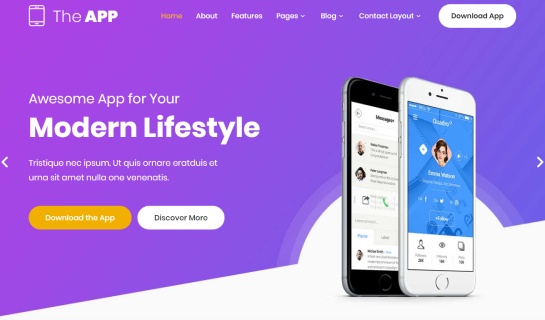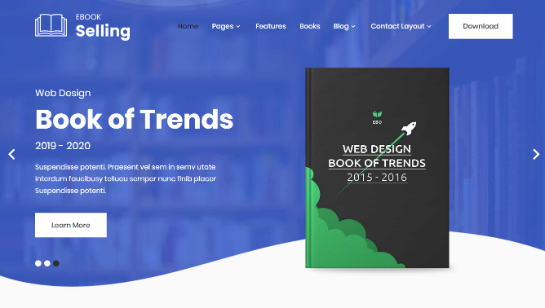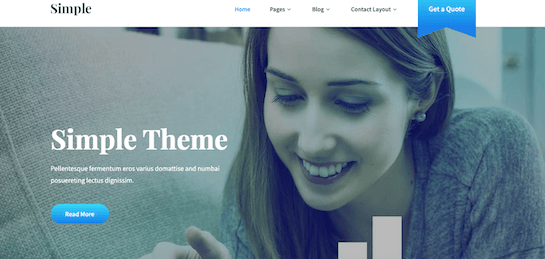 Simple is a type of Plain and Simple WordPress themes which describes its nature with the name it has been given. This is the theme with already minimal set of colors to keep the website very soothing and plain as per the desired requirement.
Making justice with its name in all aspects this theme is very easy and simple to use and gives such an appearance that will attract anyone in the first glance. Background is easily changeable and so are the colors based on the company type.
SKT Perfect is one of the types of Plain and Simple WordPress themes for creating a sober looking simple website for any company.
The colors of this theme can be shaded to minimal with the help of color picker to provide a single colored look to the website in a well managed form of content.
It has been made a robust and firm theme to deliver quality solutions by being compatible to many shortcodes plugin and integrated pre-installed templates.
This theme is equally competent enough to create any kind of layout when used with a recommended page builder. It is the most versatile theme for any of the company website related to commercial WordPress theme.
The website can be made plain and simple even more in terms of language use due to the multilingual and translation readiness of this theme.
Complete Pro is another mesmerizing and complete in all aspect kind of WordPress template for Plain and Simple websites. Built upon the customizer this theme makes it simpler to makes changes and view them live.
This is a very well designed and flamboyant theme that is user friendly and can be used for making a simple website with the help of selected color from the color picker to keep it subtle.
It gives the easy shortcodes to be used for various readily available sections. The possibilities of creating a special website with this theme is much higher as it gives multiple inner page headers and banners for putting up the map, video, text, background image, forms etc.
Following the simpler approach the homepage has been made plain and easy to manage with the other sections. As the nature of the website to be created is simple, therefore the font should also be simple and a choice can be made from over 600 of Google fonts.
Girlie WordPress template and theme for Plain and Simple websites is very soft and delightful in its type. It gives a very gentle and standard look when seen from any of the device as it has been made compatible in view for all devices.
Being a tender theme it has been packed with powerful theme options to help you change text color, size and font and the you can also manage the contact info and email with the help of this theme.
Raising the standards of simplicity this theme allows for a gallery section to showcase the pictures.
Movers and Packers Pro is a special kind of WordPress template for plain and simple website that has its own set of features to cater for making a plain and simple website.
The experience can be ultimate and never ending with this theme as it comes up with more than 580 icons pack and 650+ Google fonts for typography options.
There is much more to explore in this theme and anyone can just play around for long making different sets or alterations in the content, font, texts, background or any of the desired sections.
SKT White PRO is a template of WordPress for plain and simple website that is very plain by its name and by its type. Coded with HTML5 and CSS3, it is the compatible theme with the current version of WordPress.
There are lots of shortcodes for varying sections such as pricing table, default contact form, team, testimonials etc to create a very neat and exceptional website.
It cares for our vision and comes as Retina and HD ready theme. The menu placement has been made simpler and can be managed easily with the help of this one of a kind theme template.
SKT Construction Pro is a Google mobile friendly and responsive type of simple WordPress template for developing plain and simple websites. It is a confirmed theme that runs fast and lets you to customize itself the way you would like to.
Setting Background, fonts, images and text are piece of cake for this theme as it has also been made simpler to do.
Documentation has been taken into consideration for this theme and it is therefore a fully documented and well arranged template for delivering the expected outcomes in less time.
Naturo is yet another simple and plain WordPress theme for creating any kind of company website that likes to keep it simple.
The overall color given to this theme has been provided after the thought in mind of keeping this theme very plain in approach so that it would appear as a first choice for the one who is looking to develop a website by the same type of background.
It however provides color schemes to change the colors depending upon the type of company and the color scheme that goes well with it. It is compatible with various other plugins and shortcodes.