A trustworthy assemblage of the best personal development WordPress themes is showcased this time to serve up your dreams about building top quality personal and self development websites and blogs, personal development mentors and coaches, resume and CV websites for showcasing your personal skills and expertise and not only.
People living in this world constantly learn more and more, new and interesting information that needs to be perceived, processed and put into the life as their own knowledge.
The truth is that every single person yearns for something new and this is absolutely normal desire.
Almost all of us fully understand the need for constant self improvement and personal development.
Personal development is a process of all round development of personality which can be expressed in the independent study of something or someone new and the application of that new knowledge into practice.
Hence, if you plan to establish an online presence for thousands of people to find the best ways of their self development with the help of professional life coaches and mentors, or just want to outline your own strong points and sides via a resume like website, our personal development WordPress themes are for you.
All of them have been developed and launched while taking into account all the personal needs and preferences any end user can have and will be able to fulfill online.
It means that our personal development WordPress themes are lightweight and comfortable like a favorite pair of tennis shoes letting you take the leading role in decorating and controlling the overall look and feel of your personal website.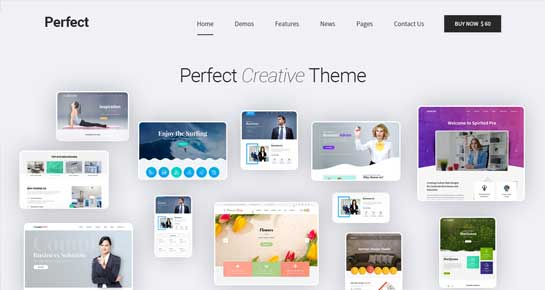 Let's start our journey with one of the comprehensive and all inclusive personal development WordPress themes designed for multipurpose usages and content publications. From self centric and self development websites to personal blogs and online CVs, SKT Perfect is really perfect in hosting absolutely any kind of content.
The theme's uniquely stylized appearance combined with bold functionality creates an unbeatable online performance both for the website admin from the back part of the theme and the website guest from the frontend.
Feel free to use the preloaded sections and pre enabled elements of the theme and make your own changes to the default template as per your needs and requirements.
In this relation, you can find pre installed templates to choose from, plugin compatibility to go live with your online store or multilingual content, better contact form or more dynamic homepage slider.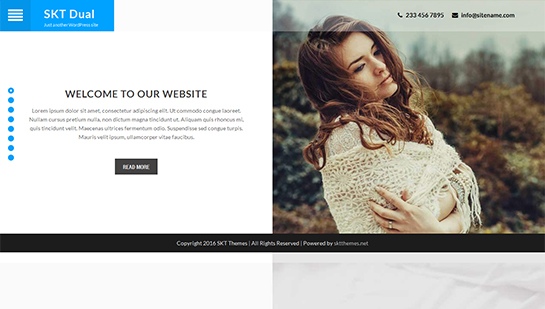 SKT Dual is the next killer self improvement and personal development website resource you probably don't want to miss out.
The entirely sophisticate and cross mobile compatible look displays stunningly across multiple platforms, browsers and portable devices.
Additionally, the theme is never hesitant to provide you with a fully fledged admin dashboard for you to tweak to the core of the theme without touching its codes.
It means that you can get access to the form and function of your website any time you need without the necessity of hiring developers or designers to make the required modifications.
From gallery and portfolio choices for your motivational images and personal projects to customizer based performance to organize everything within seconds and preview all the changes instantly, this theme is feature rich enough.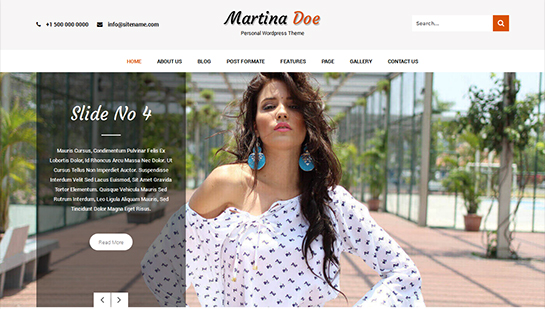 Serious looking and wonderfully resourceful, Character is custom built to showcase its true powerful character ready to go hand in hand with your personal or self development website.
Being deservedly included in our collection of the best CV and resume, life coach and personal development WordPress themes, Character purveys 100% responsive and mobile friendly nature rolled up with awe inspiring appearance and graphical shades.
The theme is packed with convenient content areas for you to publish all your personal development courses and online training, sessions and events, services or whatever you offer to your audience. It is also adapted to showcasing resumes and work experiences together with portfolio items and other personal belongings.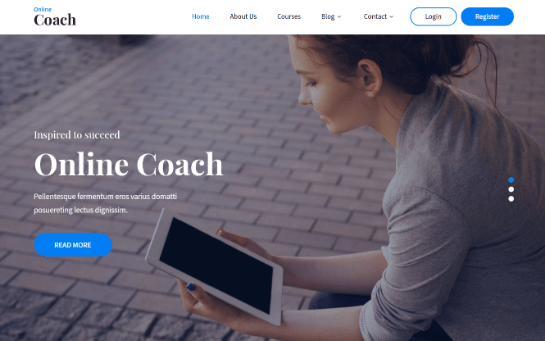 Focused on higher client conversion and boosted web traffic, Online Coach Pro is another top notch website building tool you can find in the library of personal development WordPress themes.
Suitable for life coaches and mentors, trainers, therapists and psychologists to offer their multiple services catering to self development and wellness, Online Coach Pro comes with quality checked framework , featured homepage slider for dynamic and emotional photos to ignite your potential client's passion for self progress and growth.
Whatever the device or smartphone used to browse your site, it will perform the way it should be with legible content and pixel perfect imagery.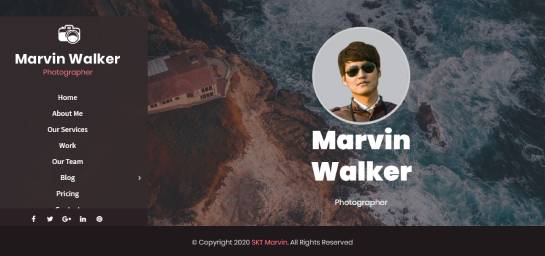 Shortcodes and fonts powered, fully versatile and intelligent, Marvin is the next easy to set up and install personal website building framework that unites beauty and functional saturation to transform all your plans and objectives into reality.
Promote your online CV or resume website by the application of Marvin and include the link of your website in job applications, online job portals and other official applications and documents you deal with.
With several useful content areas and parts, you will be capable of fully revealing your knowledge and skills, education and work details, as well as run a blog section to direct more and more traffic to your site.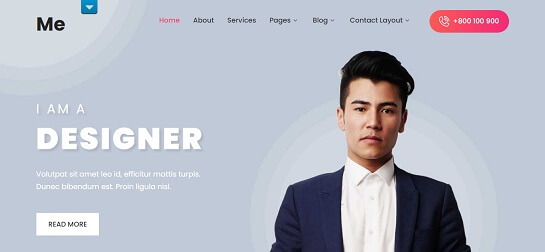 Me is the last personal and self development based WordPress powered template for showcasing the art of self development and changing the quality of your life or creating a powerful presentations for job seekers.
This super stylish and nicely formatted template grants you with boundless advantages over creating your own platform with the right colors and fonts, social media integration and higher SEO results.
Practice the prebuilt sections and integrated elements and let the consequences follow. All in all, the theme offers you animated section with CSS3 controls, blog section for daily updates and client interaction, skill bars available for displaying all your strengths, skills and work experience, page builder compatibility for taking care of inner pages and more.